As an Amazon Associate I earn from qualifying purchases. Disclosure
How Can I Watch TV Without Cable?
---
How can I watch TV without cable?
This is probably a question you've asked yourself at least once at some point; especially if you're here reading this now.
Whether you're on the go, or just fed up with your monthly bill, there's a whole host of reasons you may be looking to cut the cord.
But is it possible, and if so how?
Well, I'm here to tell you that not only is it possible, that's actually what we'll be going over today.
I'm going to show you a bunch of ways that you can skip the cable box while still enjoying all your favorite shows.
Let's get to it! 🙂
Figure Out Exactly What It Is You're Looking For
---
So before anything, you're going to want to obviously figure out what it is that you're looking for.
More specifically, you'll want to go with something that accommodates your exact situation. For example if you're never really home, but only watch SportsCenter when you are, then it wouldn't make sense to get a subscription service with 200 other channels you wouldn't use anyway.
You'll want to figure out the details early on so that way you get the most bang for your buck with the content you'll actually want.
What Are Some Reasons You Might Want To Look At An Alternative To A Cable Box
---
There's certainly a number of reasons why you may want to look elsewhere for your particular content needs, especially since it's not a one size fits all application.
What's right for someone else may not be what's necessarily right for you. So that being said, here are a few good reasons it might be time to look elsewhere for your content needs.
If It Is No Longer Affordable
---
If you find that you're eating Ramen 3/4ths of the month and notice a decent amount of money going to cable, then yeah, it just might be time to switch.
If you're currently paying way more than you're comfortable with monthly, then don't worry, you'll take comfort in knowing that there's a lot more options out there that might be a much better fit for you.
If You're Rarely Home
---
Another reason you may want to look at some other alternatives is if you're a busy person who isn't home a lot, but still want to watch some of your favorite content while on the go.
No point in paying for cable if you're not really there to make the most of it.
If You Only Watch A Few Channels Out Of The Bunch
---
If you find that you only watch a few particular channels out of the potential hundreds of channels you may be paying for now, then that would be a good time to start looking at some alternatives as well.
That way you'll only be paying for what you actually use, and not what you don't.
Using Digital Streaming Services
---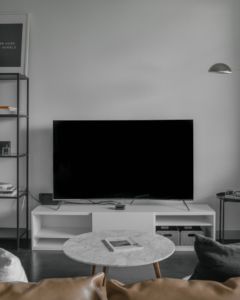 Digital streaming services are a good alternative, one because of how varied they are, two because of the convenience and flexibility that they offer, and lastly because they can be a much more manageable way of getting all of your favorite content.
Plus digital media is here to stay, and will likely become even more integral parts of our lives as time goes on.
So in short, they're a great way to get everything you love in a single place. But you may be asking, okay well what streaming service is right for me?
Or better yet, is a streaming service the right fit for me?
To answer that, we'll have to take a look at some of the most popular options and what they offer to determine if any are right for you. I'll include a link to each so you can see the most current pricing.
Netflix
---
Netflix is probably one of the most popular online services around nowadays.
Virtually a household name, and heralded as the thing that ended Blockbuster, Netflix is a favorite because of the sheer magnitude of content that they have (including their very own original shows and movies as well)
It's pretty hard to go wrong due to that fact, and would be a solid choice all around.
What's great is that there's no commitment, meaning you can cancel anytime, and you even get the first month free to try it out and see how you like it.
Pretty awesome right?
Hulu
---
Here's another great option that can serve you well.
Like Netflix, there's no hidden fees, contracts, or anything like that. But what's interesting about Hulu is their new feature where you can watch live TV as well.
That makes it a great fit for the person who's, let's say, trying to watch the big game if they're not home and caught at work. Of course it's not just limited to sports, but you get the gist.
From Animal Planet, to CNN, you'll find a wide variety of live TV channels available at your disposal.
Plus with the free trial that you get, you can try it out to see whether they have what you like. I'd highly recommend it.
Vudu
---
Vudu is a little different than the other 2 mentioned on the list.
While they have over 150,000 movies and shows to watch, you only pay for what you want. That means that there's no subscription monthly.
What's also pretty cool is that they have quite a big selection of free content, so chances are you'll find something you like. I know I personally think it's pretty cool.
Youtube TV
---
Who knew that Youtube also offered a way to watch live TV anywhere? Well they do.
With over 60 networks available, all with live content, this can be a great choice for those of you on the go or even at home. No commitment, meaning you can also cancel at anytime, and you get 6 accounts per household so everyone can watch their shows.
There's even a built in cloud DVR with unlimited storage, which allows you the ability to record as many shows as you could possibly want.
Plus the best part, no need for a cable box!
Direct TV Now
---
As you can see, there's no shortage of options, and Direct TV Now is another good one. With HBO included with new signups, Direct TV Now is a great choice to go with if your primary concern is thee ability to watch live television.
Plus there's no annual contracts or anything like that, meaning you can cancel at anytime. There's a good amount of on demand content as well, so this may definitely be something to consider if you've been looking to cut the cord.
Sling TV
---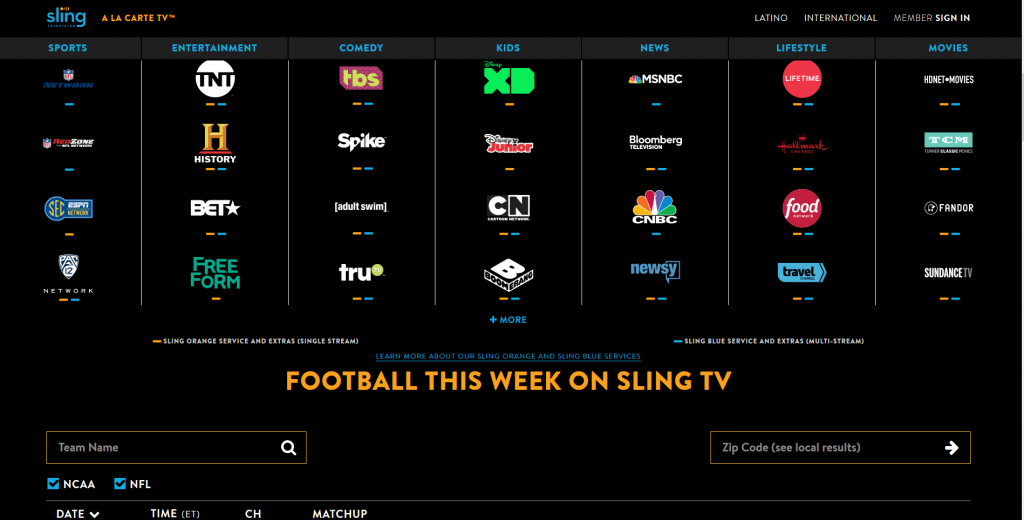 Sling TV offers you a way to watch TV anywhere without the cable box.
But what's different here is that you only pay for the channels you want; meaning you won't be stuck with a bunch of stuff you don't even watch.
Plus, there's a lot of channels for other languages like Spanish and even Arabic, so there's something here for just about everybody. Definitely recommend you check out the article I did on it since it expands on why I feel it's worth it.
Using Dedicated Streaming Devices
---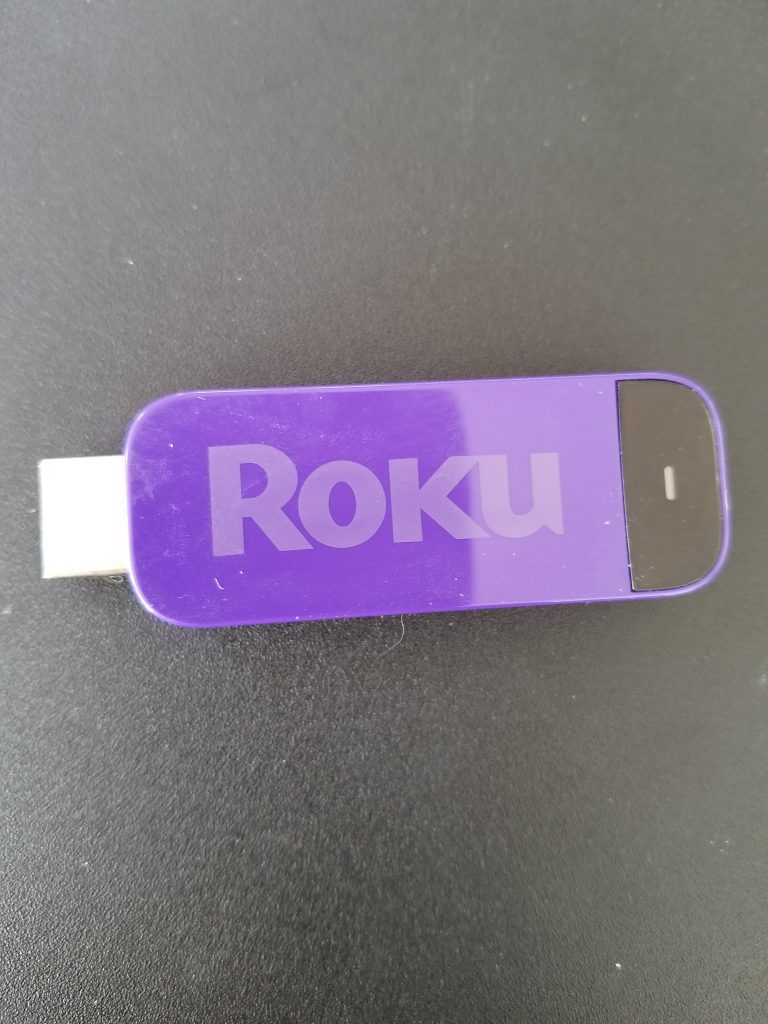 Using a dedicated streaming device is another great way to enjoy your content. Think of it as simply a device specifically made to stream or display your favorite content.
The stuff offered can be built into the device itself, or it can utilize popular streaming platforms all in one place. Plus it's not uncommon for some to include promotional subscriptions for a time so it's definitely another thing to consider.
You might wonder if you can already stream digitally, then what's the point of getting a physical device that pretty much does the same thing?
Well that's just it; if you don't have a smart TV with the capability to download apps like Netflix or Hulu, you won't be able to watch it there at all (kind of a bummer right?)
That's where streaming devices come in.
These allow you to enjoy your content on the big screen without any of the hassle. They come in a variety of shapes, and are usually pretty small luckily.
This is by no means exhaustive since there's so many that exist, but here's a few to give you an idea.
Roku
---
The Roku is probably one of the most popular devices, and for good reason.
It offers a plethora of movies, shows, and so on. With some models that plug directly into your television, and others that serve as their own sort of set top box, the Roku is something you'll really want to look into.
It's hard to describe exactly why without writing an entire page, so I'll just leave this here so you can see exactly why for yourself.
NVIDIA SHIELD
---
The NVIDIA Shield is also a good option to go with.
Not only is it an exceptional media player with support of all the latest TV technologies like HDR and 4K, it's also a fully functioning high powered gaming console with hundreds of available titles. It's pretty much in all in one device that'll give you hours of entertainment.
You'd really have to try it for yourself to see how awesome it is.
Using an OTA Antenna
---
So this may be an option for you if you watch a little TV from time to time but aren't a big time viewer.
If you're over the age of 25, then chances are you remember those bunny ears on televisions back then that you'd have to move around to a certain position to get the picture clear enough to watch.
However did you know that antennas are actually still around?
You may have thought they were lost to time, but they're actually alive and well strangely enough. Not only that, but there's actually high definition & 4k versions available now as well.
Known as an Over The Air (OTA) Antenna, these devices allow you to access a number of channels that are broadcast across the air.
Now which channels and how many is going to of course depend on your location, but you still should be able to access a decent number of them. While not as robust as some of the other options, an OTA antenna is still a viable option due to its sheer simplicity.
There's no placing things on your roof or figuring out different wiring; it's really just a matter of plugging it into your television and that's it (though there are indoor and outdoor kinds, the ones mentioned here are indoor).
Plus it's free TV, so that a pretty big benefit.
Using A Mobile App
---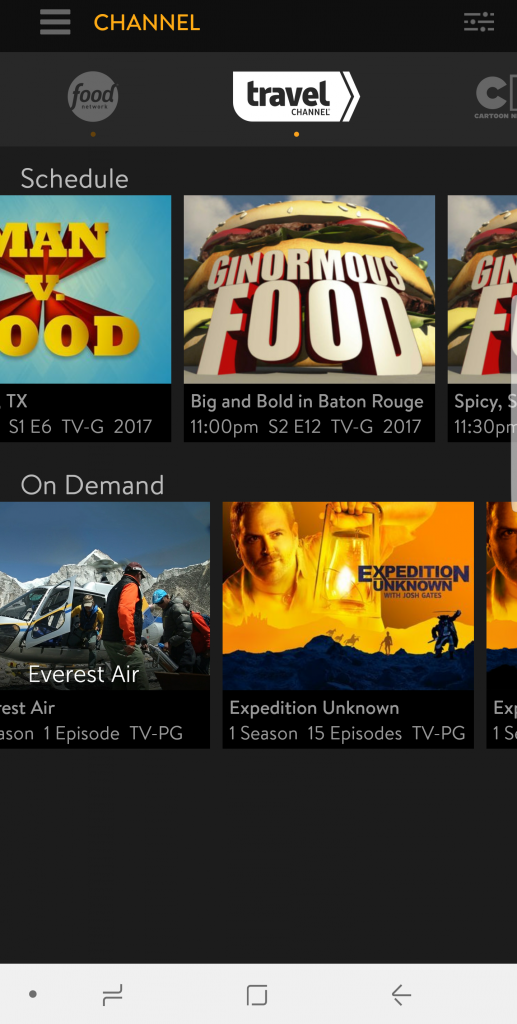 Making use of a mobile app is another great way of watching TV without needing anything else but a smartphone or tablet.
Now of course this sort of relates back to streaming services, since a lot of those same services have a dedicated app, but it's still a great one to consider as well.
Plus there's even apps dedicated to specific genres like the MLB app for baseball and CBS for entertainment.
Depending on whether you have IOS or Android, there may be slight differences in the choices available. But for the most part, a lot of the apps should be the same.
Final Thoughts
---
Well hopefully this was helpful in answering that age old question of how you can watch TV without cable. Each person's situation is different, and sometimes standard cable just isn't the most viable option to go with.
But as you can see, there's certainly no shortage of options available to you. What's more amazing is that these are just a few of the many that exist out there; with new ones being created all the time.
So hopefully this aids you in finding out what's best for you, and if you even need to cut the proverbial cord so to speak.
Anyways, that's pretty much it for now.
Until next time, make it easy, keep it simple.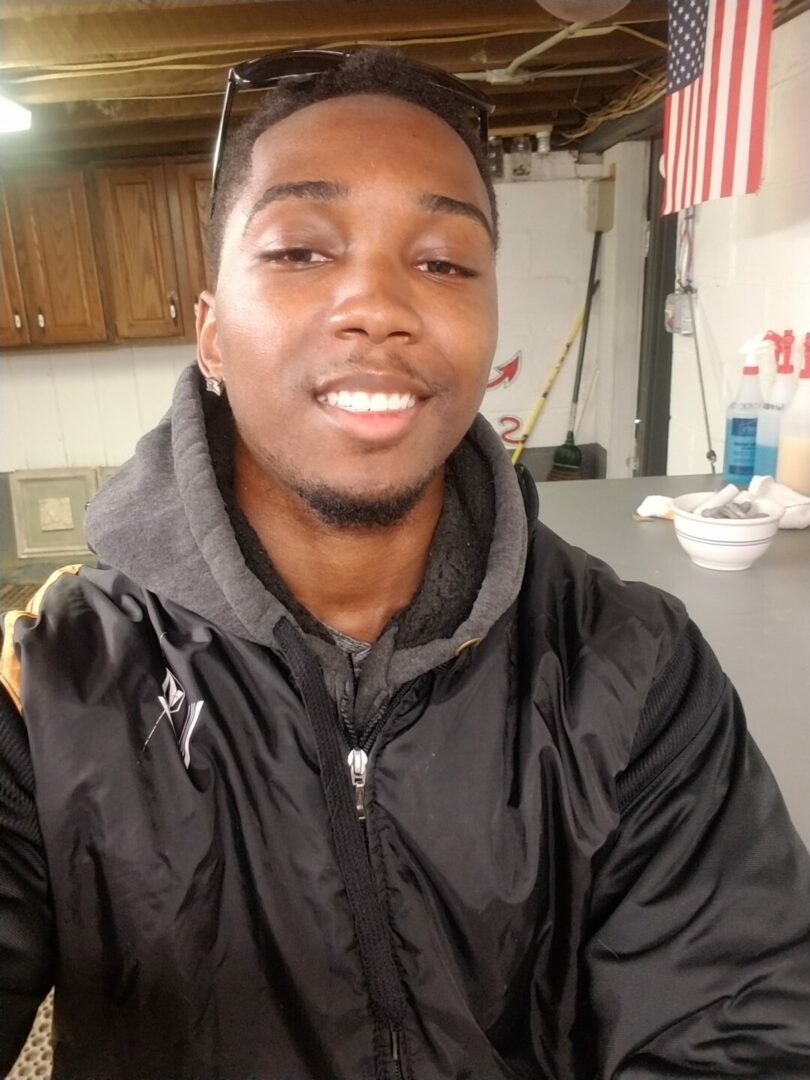 Hey everyone it's nice to meet you. I'm Jay & I've been with this hobby for many years now. I decided to create this site to share everything that I've learned from personal experience with you. I also happen to be a huge gamer, lover of all things tech related, and a major fitness buff (love weightlifting)

https://Facebook.com/easyhometheater

https://Twitter.com/easyhometheater

previous - next