The Roku Explained
---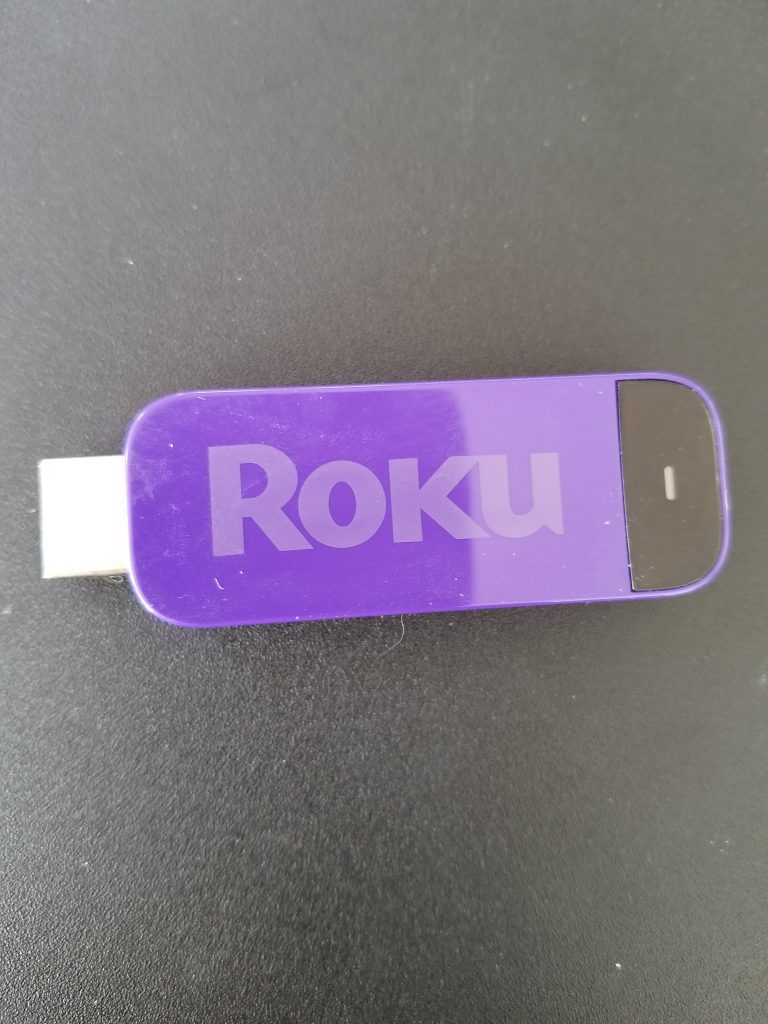 Throughout our quest for getting the most out of our home theater experience, inevitably you'll come across the occasional thing that just makes your life that much easier.
So with that then, no doubt at some point or another you've at least heard mention of something called the Roku. Besides the interesting name choice (that sounds so similar to Goku) what is it?
Well that's definitely a multifaceted question. The short, TL;DR answer? It's a media streaming device with quite a number of channels and features to keep you entertained for eons.
Long answer?
Well that'll be the rest of this article!
History
---
The interesting thing about media streaming devices in general is they really haven't been around all too long to appreciate. In the case of the Roku and its history, even though the company was founded in 2002, it wasn't commercially available until 2008.
In 2007 there were rumors that media giant Netflix would be releasing its own physical player however that rumor was quickly dispelled. So, the VP at the time Anthony Wood, decided to use the other company he created as the outlet for doing this; that company was Roku.
Roku stands for sixth, and was the 6'th company he created; pretty cool right? So then the subsequent year, the first-generation Roku was released. Its focus was being a Netflix streaming box.
As you could probably imagine since it wasn't something that existed at the time, and since everyone knew Netflix, it was a big hit. If you're interested here's a really good article on their surprisingly rich history.
But anyway, as the years passed, additional models were created. In 2010 the HD version of it was released and eventually became the defacto model later that year.
Additional generations of the media player would be released each year either while adding more features like faster processing speeds, Bluetooth and 4k support.
There have been a number of new, nearly annual updates, and with those updates of course comes even more features. Let's take a look at the Roku Devices you can get as of today.
The Different Types Of Rokus Available Today
---
In terms of choices, there's quite honestly a plethora of different models available that all offer novel and interesting features. But what is the best roku streaming device?
Well the answer to that really will depend on what your specific needs are for a streaming device in general since declaring one as irrefutably better than the other all around might not work, especially if someone didn't want/need the features present in that model to begin with.
So with that being said, let's take a look at the different models so that way you have an idea of what works for you.
Keep in mind while there might be additional variants that exist, the ones listed below are really the main ones when it comes to tangible differentiating factors beyond  differences in remotes or the type of cord included.
Roku Express
The first one up is the new Roku Express. The difference with the Express is that it now features streaming speeds that are much faster than previous. What that equates to for you is not only a smoother experience, but also takes care of the potential buffering issue you might run into. It offers a 1080p resolution at 60 fps (frames per second) so you're getting full HD here.
It features an impressive number of channels with over 500,000 TV shows and movies meaning there's a good chance you'll find something you like. Setup is super easy too.
All you need to do is connect the HDMI cord from your television to the Roku. Then connect the power cord from the actual device to a nearby outlet.
Just make sure that it's as close as possible to the TV, and make sure that the remote it comes with can actually see the player so that the IR blaster allows you to control it. Next you would turn your tv to whatever input you put the HDMI in.
From there, the on screen step by step instructions will have you running it in no time.
Definitely not too hard.
Another new feature is the Roku app, that manages to turn your smartphone into the remote if you'd prefer to control it that way.
All in all, pretty straightforward and as a whole, it's definitely an improvement with some rather nice features; especially with the faster streaming speed. That in of itself is worth it (at least for me personally)
---
Roku Streaming Stick
The next one is called The Roku Streaming Stick. The biggest notable difference is that rather than being an entirely separate device that you must plug into with a separate HDMI, it plugs directly into the TV itself. It couldn't be any easier to setup which that's a big plus. A big difference that it sports compared to the Roku Express is that it supports 802.11ac dual band MIMO (what's that?!)
For sake of keeping it simple, what you need to know about 802.11ac is that it's a newer version of WIFI that supports way faster speeds; you can read more about it here if curious,
Super speed seems to be the theme with the new versions of the Roku though, so that's reassuring. The really awesome thing about this version is that the remote is voice capable, meaning you can control your tv with it. So, the biggest differences all around is the faster WIFI speeds and voice control.
---
Roku Streaming Stick+
The next unit that's the considered the next step up is the Roku Streaming Stick+. This is where we start to see some real differences compared to the others. The first true difference between them is the offering of 4k at 60fps.
For those unaware, 4k is the next step up from 1080p HD and offers a resolution difference 4 times that of the former. What Is a 4k Video?
That isn't the only difference though as it supports something just as big arguably; the lesser talked about HDR support. Basically HDR (high dynamic range) is a more natural difference between the bright portions of the screen and the dark, and more closely resembles the way humans see.
Think of a scene in a movie at night for example, where a person enters a dark area and suddenly turns on a flashlight. With HDR, that light would be incredibly bright while everything else remained dark, similar to how it'd look in real life. It adds an additional degree of realism that really enhances the overall experience.
Yet another big feature it comes with is 4 times the signal range. The reason why this would matter is due to the fact that when setting up your Roku, you ideally want it to be as close as possible to your router.
However the further away you move it, the weaker the signal gets and the more you begin to get those buffering issues. By having an increased signal strength, that just means that it no longer needs to be as close to your router so that affords you an extra dimension of convenience.
---
Roku Ultra
Then there's also the Roku Ultra. The Roku Ultra doesn't have the signal distance the streaming stick+ has, but it still has the same power it has along with a voice control remote. It's also more like the first one mentioned since it's more of the traditional, plug it into the TV via HDMI type.
It has a novel feature called remote finder, which tells you where the remote is when it's lost; how helpful is that?
There's even a pair of wired JBL earbuds included as well to really make things that much better.
---
Roku Premiere
The Roku Premiere is to put it simply, very similar to the Ultra where the only real major difference is the fact that instead of dual band wifi, it happens to use single band. Other than that, you still get the same awesome features like 4K, HDR, and support for thousands of great shows and movies. The great thing is there's also support for Disney Plus and Apple TV on all Roku devices, increasing that even further. Plus there's even an included HDMI cable!
The Best Roku TV – TCL 65R625
---
I also just wanted to quickly make mention of the fact that  there are also televisions out there that have the Roku functionality built in. These televisions support the same features that the regular streamers have, only difference is the TV is the player itself.
They even comes with the remote, so you don't have to worry about setting up anything extra. The TCL 65R625 6 series line of TVs is definitely one of the best in my opinion  — including many of the top of the line features like Dolby Vision HDR and a QLED display, making it my personal favorite when it comes to Roku derived displays.
Is it Worth it
---
That brings me into my next point actually, are the Roku players themselves worth it? With that, I would have to say absolutely. One feature that they all support is the Roku app. When you download it to your smartphone, it then allows you to use it as the remote.
From there you can manage all aspects of the platform including voice control, watching on your mobile then projecting to your TV, and voice control.
That's a pretty nice little feature people usually aren't aware of, but it's super convenient. I would also have to say it's worth due to the sheer amount of content available.
As of today, there are well over 500,000 episodes and movies spread across thousands of channels. There is undoubtedly enough for everyone here. Plus it supports a lot of channels that other streaming devices may not support such as Sling TV and Disney+
I personally have a Roku and love it because of the wide variety of entertainment it has. When you sit down and begin finding shows you forgot about from years back, that nostalgia factor is priceless.  Over half a million shows and movies just a simple press away.
Only then, does it really start to dawn on you how much there is to offer here. There's also the Roku channel that offers a few hundred movies free. It's pretty hard to not be impressed. That and the mobile app I think is a game changer.
Who It Might Not Be For
---
At the same time, like many things in life, it's not going to be for everybody. Honestly there's only a few reasons why someone might not want one though. The first reason I could think of would be if you have a shoddy internet.
The Roku is pretty reliant on internet connection, so if yours is particularly slow, then maybe it might not be for you, especially the ones that allow streaming in 4k.
Even then, with the advanced processors they have now, they're pretty forgiving.
Another downside would be in regards to the content. While there is a lot of free content, some do require you to pay. But even then, that's dependent on the channel.
For example, if a show was offered on Netflix, and you were already a Netflix member, then it wouldn't matter since you're already a subscriber.
Yet another minor issue is that with the stick version, it tends to protrude from the HDMI slot a little so it isn't necessarily flush. You also need to set up an account beforehand so that's something to be cognizant of.
Final Thoughts
---
Overall, I think the Roku is assuredly something you can't go wrong with. If you're even a little bit of a media buff, then this is a must have.
With hundreds of thousands of movies and shows at your disposal, coupled with a plethora features, it's truly a no brainer. I'd definitely say it's awesome, no doubt about it.
Hey everyone it's nice to meet you. I'm Jasmere, the founder of Easy Home Theater. I've been with this hobby for many years now, and decided to create this site to share everything that I've learned from personal experience with you. I also happen to be a huge gamer, lover of all things tech related, and a major fitness buff. Feel free to say hey!
10 Comments so far:
previous - next