As an Amazon Associate I earn from qualifying purchases. Disclosure
The Best Universal Remotes For 2022-2023
---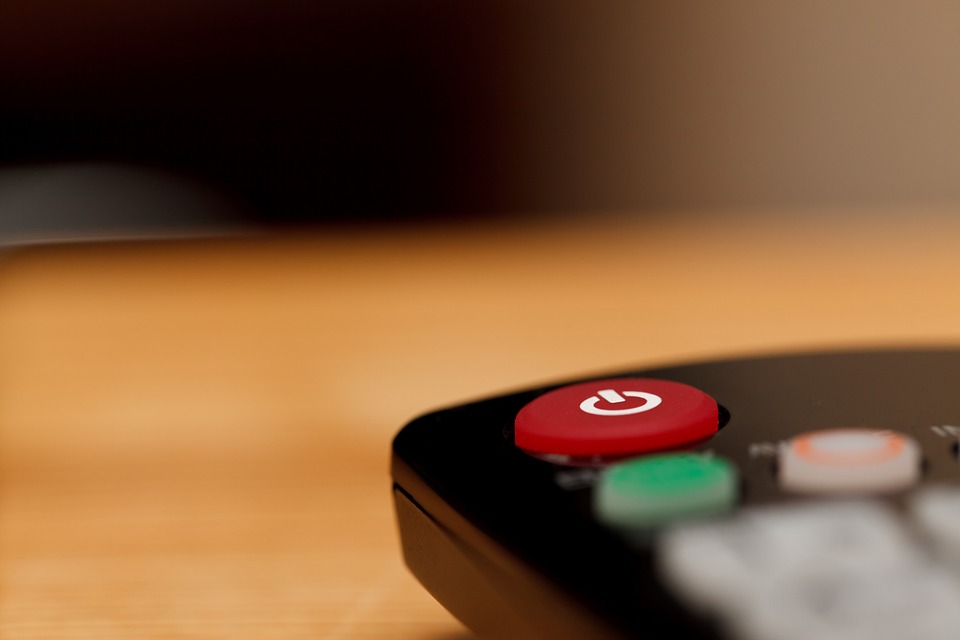 An article on the best universal remotes for 2022-2023?? You guessed it! (you're a wizard Harry)
It's a nifty little tool that instantly makes your home theater experience infinitely easier.
Below you'll find a list of the top picks of the year along with a guide detailing what to look for in a quality one.
One Of My Favorites – Sony RMVLZ620
---
So for the person who doesn't need a whole lot of extras, but still wants a remote that'll serve them well, then I'd no doubt go with this one.
Don't be fooled by the brand by the way either.
Even though it's a Sony remote, it'll still work with TV's and electronics from other manufacturers.
This can be attributed to the fact that this is a learning remote; which means as long as you have the remote to the other device to pair it, it'll be able to control it.
Another awesome thing about this one is the fact it can be paired with up to 8 devices at any given time.
This means you could have your home theater receiver, Blu-ray player, Roku, TV, and cable box all connected at the same time, how awesome is that?
In terms of looks, the remote itself is pretty average looking, but by no stretch is it ugly.
In fact it even has buttons for specific devices which should make it a lot easier for you to remember which button does what.
All in all, this is an awesome remote.
Pros
---
Can control up to 8 devices at a time
Has a button for each device so you remember which is which
Compatibility with lots of devices.
Cons
---
Doesn't come with AA batteries
This is a remote that I feel is pretty awesome.
The Best For Video Game Console Compatibility –
SofaBaton U1
---
As a fellow gamer myself, I can see the affinity for wanting a remote with the ability to also control your console. I mean think about it, let's say you use your console for watching movies on one of the apps, but your controller suddenly dies, what then?
Wouldn't it be nice to still be able to control the console in some way while the game controller is charging?
Well the SofaBaton U1 allows exactly that.
What's really unique about this remote is the fact that it actually has an OLED display on the remote that tells you what device you're currently connected to. Even cooler is the fact that there's a scroll wheel on the remote that lets you quickly toggle between the devices currently connected to it, offering an incredible level of convenience.
This is also a learning remote meaning you get maximum compatibility with nearly everything; and even on the off chance you have something that isn't compatible, new updates for new devices are often released.
It can support up to 15 devices connected to it at one time, and even has support for macro commands, which allows you to perform a string of commands with one button.
That means doing something like turning the TV and cable box on, turning to channel to 41, and turning the volume to 38 is something that's possible.
Plus with support for games consoles, you could even use it with those too. It's just a really well rounded remote that performs awesomely.
Pros
---
Learning remote that supports most devices (including game systems like the PS4 and Xbox One)
Has a screen to toggle between connected devices
Continually updated with support for new devices
Looks great
Feels sturdy
Has its own app to work with a smartphone
Can program one button to do a string of tasks
Cons
---
Picks up finger prints easily
No wifi
Again, if you always wanted a remote that would work with your devices, even including your game consoles, then this is definitely a solid choice.
The Best For Smartphone Compatibility – Logitech Harmony Smart Control
---
Now what about those of you out there that are attached to your smartphones and want a remote that could work with even that?
Well believe it or not that actually exists and comes in the form of the Logitech Harmony.
What's particularly cool about this one is that fact that it can work synergistically with your smartphone so even if you lose the remote, you'll still be able to control your devices.
The included app allows you to save up to 50 of your favorite channels, and has controls for the volume, menus, and so on.
As long as you have IOS 6.0 or android 4.0 or later, it'll work perfectly fine.
After setting up the included IR blaster and downloading the app, you'll then be able to pair whatever devices you want to work with it.
It supports over 270,000 to be exact, so whether it's a Fire TV or game console, this one's got you covered.
It also is capable of connecting to your Wi-Fi signal as well which will offer a better connection.
Speaking of which, with what Harmony is calling it's Hub, it's actually capable of controlling your devices even when they're behind a cabinet or wall, giving you even more leeway in your home entertainment experience.
If there's one thing that's irritating, it's having to still move around with your remote just so it works; so it's awesome that they took this into consideration.
Up to 8 devices can be paired with it at one time, so that's definitely something to keep in mind.
As for the remote itself, it feels good in the hand and looks premium. Really no complaints in that regard.
Overall, everything comes together to make for a very impressive offering.
Pros
---
Can turn your current smartphone into a universal remote with the included Harmony Hub
Still includes a universal remote as well for the traditionalists out there
Compatible with over 270,000 devices
Looks premium
No need to worry about extra batteries since it's included
Cons
---
Can't really think of any
Like I said before, if having the ability for your smartphone to also be a universal remote sounds like an interesting idea, then this one is certainly worth checking out.
The Best For Streaming – Inteset 4-in-1
---
What happens when streaming is a major focus for you, and you need a remote that would satisfy that need?
Well getting the Insteset 4 in 1 would be your best bet.
Why is that though?
Well the first thing that makes this a worthy choice for those of you interested in streaming is its impressive compatibility with devices that do exactly that.
Be it an Xbox One, a Roku player, or even an Apple TV, it works with a variety of devices.
What's really crazy about this one though is the fact that even if there is a device that it's not initially compatible with, it has the ability to look up the code for that device through the device code database and then learn it; seriously, how cool is that?
Another interesting thing about this remote is a rarely included but highly helpful feature called macro programming.
Now the way it works is it remembers a string of commands that can be executed later with the press of a button.
For example let's say you turned the channel to 45, turned the volume to 20, turned closed captioning on, and switched it to movie mode.
That would be called a macro command. So if you were to then save that entire process, you could do that later just by pressing a button.
It can remember up to 15 actions in a single sequence, so it really adds a new level of convenience to your media consumption. It also has volume and channel locks, so just in case you accidentally press one of those, it won't change.
The remote itself is ergonomic, and allows for easy use for small or large hands.
To top it all off, the buttons are illuminated so no need to worry about fumbling to see it in the dark.
Pros
---
Macro controls allow you to tag your own sequence of actions to a single button press
This learning remote can learn to be compatible with devices that it might not initially be
Compatible with through the use of the device code database
Ergonomic feel allows it to rest naturally in the hand
Cons
---
Doesn't come with double A batteries
Overall, if you want a remote with insane amount of customizability, then this is the one for you.
The Best For Smart Home Compatibility – SofaBaton X1 Universal Remote with Hub & App
---
For those of you out there with smart homes, the SofaBaton X1 Universal Remote with Hub & App makes the perfect addition for a number of reasons, the first being convenience.
If your smart device has a remote, then this will definitely work with it as well; with all it requiring on your behalf is a simple pairing between the two.
With it being able to control up to 60 devices at once, and total compatibility over 500,000, it's has impressive capability.
The best part about it is that list of over 500,000 supported devices isn't just based around the typical things like TVs and receivers, but the broader spectrum of smart devices that control things like lighting, heat, and even doors.
So in theory, you could set the temperature in the room, dim the lights, close the blinds, and turn your TV on all with the same remote.
Plus, with full smart assistant compatibility, this amps up the amount of control you have over everything, leading to an experience like no other.
In addition to this, if shoddy remote signals are something that annoys you, then you'll be happy to know that it doesn't need a clear line of sight to work.
In fact, it can still work with devices that are behind cabinets and even walls, making your life that much easier.
Pros
---
Support for over 500,000 devices
Doesn't need a clear line of sight with a device to function
Remote has a display
Works with your smartphone, allowing it to act as the universal remote if you chose to do that
Looks good
Cons
---
No doubt about it, if you have a smart home, then this is one that'll work great.
The Most Simple To Use – GE 34457 4-Device
---
So what about those of you who like the idea of a universal remote, but want the most basic thing possible without any the extras?
Well if that's the case then this is the one to go with. Now admittedly, there's not really a lot to talk about with this one since like the title suggested, it's the most basic.
However that's also something to admire about the GE 34457 because simply put, it just works. There's no quirky menus or fancy processes you have to go through.
Simply pair it, and you're good to go. It also supports 4 devices at a time, and is compatible with most devices.
I didn't mind using this one because again, even though there's not a lot to it, it pulls off the simple but elegant approach quite nicely.
Even when it comes to looks, its brushed exterior makes it look premium which is a nice touch.
Honestly, there's not a lot to complain about since it does what it says.
Pros
---
Very easy to setup and use
Attractive appearance
Cons
---
Doesn't come with triple A batteries.
Just to reiterate, if you're looking for something super simple that works with your stuff, then this is a great choice.
The Best High End Model – Logitech Harmony Remote
---
This is an awesome remote in my opinion.
First of all, this thing has actually has a display
The color display allows you to go through menus and see everything you're doing right on the remote.
So if you had set a specific command for the remote to follow at a later time, you could use the display to find it.
If that wasn't cool enough, this thing sports full smart home compatibility; meaning smart devices you have work with this one.
In fact, this has the ability to control up to 5 of them at any given time or even; at the same time.
That's right; if you actually wanted to, you could technically program it to turn on or off every device with one button (each connected device is shown on the screen by the way)
But lets say you actually lose the remote, what then?
Well the included harmony hub allows your smartphone to act as a stand in universal remote, with all the same settings and tweaks that you had before.
This really takes customizability to the next level.
Even if the remote doesn't have a direct line of site with something, it'll still work due to its ability to connect to your internet.
There isn't even a need to worry about batteries, since this remote is completely rechargeable.
Aesthetically, it's a looker, with a silver finish that really adds that premium feel.
It really is amazing all around in my opinion
Pros
---
Full color display
Smart home and assistant compatible
Supports 5 connected devices at once
Rechargeable so no need to worry about batteries
Cons
---
Can't really think of any
Believe it or not, these are just some of the features that this one sports.
What Is A Universal Remote?
---
Okay so you may or may not have heard of them before, but what exactly is a universal remote?
Well besides the powerful sounding name, a universal remote is one that is capable of controlling nearly every device that you currently own.
That's right. Be it Blu-ray players, televisions, you name it. This awesome little control can be programmed to work with nearly everything that you want it to.
Now of course not all remotes are made equal, with some having more useful features than others.
So I thought I'd take the liberty of not only letting you know about the different types, but also what you may want to look for when deciding to go with one.
Why Choose To Go With One?
---
A good question that this poses though is why even choose to go with one in the first place?
Well to answer that, let me know if this scenario sounds familiar to you at all.
You're watching TV when you then decide "hey you know what, I think I'm going to watch a Blu-ray.
So you walk over to your entertainment area and…. wait….. where's the remote?  You see every remote there except for the one you actually need.
This then leads to a 20 minute journey around the house and under couch cushions just to find the darn thing… (fun right?)
Wouldn't it just be easier to have one remote for everything?
Well luckily, that is what these aim to do. If you're tired of shuffling through 1000 different remotes, then getting one of these would allow you to do control all your devices without ever having to worry about losing/breaking a specific one.
Another reason you may want one is that you have a TV, but the original remote control you had broke.
So instead of getting the same one again, it might make more sense to get one remote that will be good for everything for years to come.
You also save money by not having to continuously buy extra remotes, so that's something to consider as well.
How Do Universal Remotes Work?
---
So how in the world is it possible for one remote to do all of this though? Believe it or not, it's actually nowhere near as complex as you would initially think. It's made possible through the use of what is known as infrared light.
Infrared light (often abbreviated to IR) is part of the electromagnetic spectrum, and is invisible to the human eye; though it can be viewed through the use of special equipment.
Within a lot of electronics devices is a small IR receiver whose job is to take in this light, then transform it into a command for that device to follow.
You can almost think of it as Morse code; where one party (the remote) sends an encoded message to the other (the device) which then decodes the message and decides what to do.
From there, the different messages sent previously can be saved and accessed at a later time.
In other words, each one has a programmable memory that is capable of remembering each device after being paired with it. This is in the form of a code.
Of course this is a simplified explanation but you can read more on it here if you're curious about the technicality of it all.
https://www.ebay.com/gds/How-Do-Universal-Remote-Controls-Work-/10000000177630561/g.html
What Are The Different Types Of Universal Remotes?
---
When you're looking to buy a universal remote, it's a good idea to keep in mind the different types that exist along, with which one would suit your needs best.
Pre-Programmed Remotes
---
Like the name suggests, pre programmed remotes are ones that are designed to work with a specific number of products along with types.
Unbeknownst to most, each company has their own codes that they use for a majority of their products.
So for example if you have a DVD player from years back, and then you buy a new one from the same manufacturer, then they'll still use the same universal code for their remote.
This means that some pre programmed remotes may only support specific products from Sony and Toshiba for example, while another may only support Panasonic and Samsung.
How do you know what the code is though? Well with this specific type of remote, it'll tell you which things it supports along with their corresponding number in the packaging.
So after you learn what it is, it'll require you to input that number so that the remote then knows what device you have and will be able to control it from there.
But the thing is, these are usually limited since they can only support a certain number of devices at any given time. I say usually because there are those out there that support many, but it'll of course depend on the one you go with.
A cool little feature that some of these have is auto programming; which is where it'll literally run through every code it has until it figures out the one that works with it.
Learning Remotes
---
These remotes are even cooler because they're capable of learning and executing specific commands that you set.
They're extremely flexible, and something that a lot of people prefer because of their vast customizability to their needs.
So for example, you could have one button for a Roku, while another input could control your receiver.
Or even have one button that shuts down everything at the same time. It really is shocking how helpful they can be once you start to use one.
Even More Types!
---
– Touchscreen
Some remotes even have touchscreens that can also interact with a smartphone
– Voice Controlled
Even crazier than touchscreen is the fact that some can be entirely voice controlled and are compatible with voice assistants.
What Type Should You Go For?
---
So both are pretty similar, but there are instances where one may be better suited for you than the other.
Why You Would Want To Go With A Pre-Programmed Remote?
---
If you're someone that has a large amount of older devices, than going with a pre programmed remote might be the best course of action. Why?
Well since your older devices likely use the same exact program codes as the newer versions, it means they should be compatible with it; and while a learning remote would technically work with it, it'd kind of be overkill if you're only looking to use for a few things.
But keep in mind that these are limited since they only support a few at a time.
However if you didn't plan on pairing it with a lot of things, then that won't matter anyway.
Why You Would Want To Go With A Learning Remote?
---
On the other hand, if you have a large number of devices or even a home theater, then a learning variant might be the better choice.
These can be paired with many things, and are extremely customizable.
What's really crazy though, is that some of these are even compatible with smart lights and heating systems.
Could you imagine controlling your entire house with just a remote? Now that would be awesome.
But keep in mind that in order for it to work, you have to have the original remote that you're replacing so that it can first learn what does what.
You'll only need to do this once unless you change a command, so that's the good thing.
What Else Should You Look For In A Universal Remote?
---
– Ease Of Use
Obviously getting something that you need a degree to figure how to use is pointless, so same principal here. You'll want to go with one that looks easy enough to use, so you won't have to fiddle with it forever.
– One With Lots Of Features
Okay so this one definitely errs on the optional side, but the point still remains. You'll likely want a remote with as many features as possible since that should future proof you for a long time.
So even when you get a new gadget, you won't have to worry whether it gets supported or not.
– One That's Physically Reliable
In addition to getting a remote that has useful features and doesn't have a learning curve when it comes to use, you'll also want to go with one that's built sturdy as well.
If you're going to invest time and energy when looking for good a remote, then neglecting to keep in mind getting one that's physically built well would be a huge mistake.
Build quality is important because it's something that's supposed to last you a very long time, and if a few months in it's already falling apart, chances are you won't be happy.
The buttons should have a satisfying tactile feel without being too loose, and the remote shouldn't creak when you use it. That's a tell tale sign that it's built to last so if it doesn't, then you're good
What Is The Best Universal Remote?
---
So what is the best universal remote though?
Well that's a bit of a complicated question since there is no objective, one size fits all best remote. The best remote is going to be one that manages to fit all of your specific needs.
So for example if you only need to control around 4 or 5 devices, you aren't going to need a voice activated, Bluetooth enabled powerhouse built for thousands of devices all connected at the same time.
It's really going to come down to what your particular needs are, then you can go from there.
Anyways that's just a little idea of what a universal remote is and why you would want to go with one.
But that's it for now. I really hope you've enjoyed this article on the best universal remotes for 2022-2023 and learned something that could be useful.
If you happen to have any questions in regards to setting them up, or anything like that, feel free to reach out.
Until next time, make it easy, keep it simple.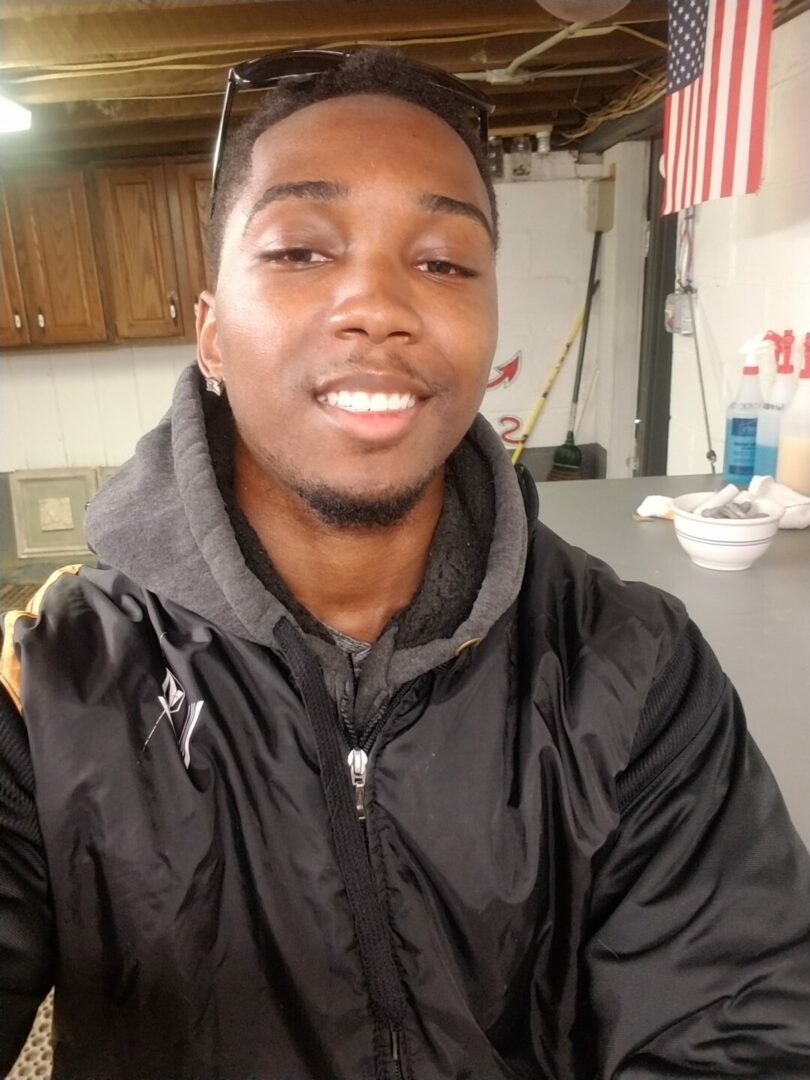 Hey everyone it's nice to meet you. I'm Jay & I've been with this hobby for many years now. I decided to create this site to share everything that I've learned from personal experience with you. I also happen to be a huge gamer, lover of all things tech related, and a major fitness buff (love weightlifting)
https://Facebook.com/easyhometheater
https://Twitter.com/easyhometheater
10 Comments so far:
previous - next