As an Amazon Associate I earn from qualifying purchases. Disclosure
Bose Solo 5 TV Sound Bar Review
---
(Edit: Another model to consider that may also be of interest to you is the Bose TV Speaker which is a great alternative to the one talked about in this review.
I bring this up because due to it's age, actual availability of the older Bose Solo 5 might be difficult; but the Bose TV Speaker is just as good as the one original talked about.
Most of the positives mentioned hold true with this one as well.
Long story short, the positives of the older model listed in the review carry over making it just as great of a system)
---
How's it going everybody? This is the Bose Solo 5 TV Sound Bar review, a sound bar that's actually surprisingly compact for well..a sound bar!
But what exactly does it feature, how does it sound, and most importantly, is it the right soundbar for you? Let's find out.
Appearance
---
In terms of appearance, the Bose Solo 5 keeps a pretty low profile, in that it looks nice, but doesn't stand out in a way that'll distract you from the action on screen.
There's a metal grille that runs across the front and squares off to the sides, with a small metallic logo placed in the middle.
Other than that, there's really not too much else to say about the actual design. It's certainly attractive, but it's nothing that'll immediately jump out for your attention if that makes sense.
I mean that's probably a good thing since it should look nice in most rooms due to its minimalistic look. Again I personally like it, but I suppose it all depends on the individual and what they prefer.
Specs & Features
---
With regard to features, one that I'm sure a lot will be happy to see is the inclusion of full bluetooth capability. That means using this sound bar with your smartphone, tablet, or other bluetooth enabled device is made completely possible.
This is especially helpful if you like to listen to music from time to time as all you would have to do is pair the 2 devices, and you're good to go.
Should you wish to use a wired connection, this is also possible since there's a 3.5 mm jack to do so.
For those who have a hard time hearing dialogue from their television or even current sound system, there's actually a feature called Dialogue Mode that when enabled, enhances the clarity of voices making them much easier to hear.
This is certainly helpful for those times where you want to hear what the people are saying, but you don't want to turn the volume up just to hear it; perhaps during nighttime viewing for example.
With this, you have the option to do just that, allowing you a flexibility with how you want to enjoy your content. What's really cool though is the fact that this system comes with an included universal remote that'll allow you to control your sound bar, Blu-ray player, and a bunch of other devices with just one remote.
Now I've sung the praises of universal remotes before, but just know that from personal experience, they really do tend to streamline the whole experience quite a lot.
I mean not having to use multiple remotes for a bunch of different devices just makes things a lot easier, so it's nice that there's one here.
There's a bunch of different controls on the actual remote, but a really helpful one is a bass control that allows you to control the amount of bass the sound bar outputs. So if you're watching a movie and you notice there isn't enough bass, you have the ability to make adjustments during the content.
In terms of specs the soundbar has dual 2 inch drivers. It measures 3.4 x 21.5 x 2.8.
It weighs 3.7 pounds and has an optical and coaxial input. It can also be wall mounted.
Setup
---
Luckily setup is a cinch thanks to its plug and play nature.
All that's required is plugging the power cord into the bar, and then plugging the optical cable into the input named optical on the back of the bar.
Then take the other end of the optical cable, and plug it into the input named optical on your TV. After that, eureka, we have sound!
How It Sounds
---
Speaking of sound, how does it actually sound?
I would say it's awesome but is sonically better suited for smaller to medium rooms in my opinion. Plus it's smaller form factor allows it to fit in a smaller room comfortably without overpowering it.
I mean that kind of makes sense considering its smaller stature, so its really hard to fault it on that. I'm personally not sure of the exact frequency numbers, but I could tell that it didn't go quite as deep, at least to my ears. With movies for example, if there was a bass drop, you would hear it go down somewhat before dropping off.
However mids and voices is something that this soundbar does beautifully, and if your major concern is how it'll sound just watching shows and regular television; it'll undoubtedly do great with that.
The dialogue mode especially works great, and I found myself not having to turn the volume up nearly as high to hear what was being said which was definitely nice.
The highs were good too, with details coming in with a level of clarity leagues above regular TV audio from my experience. So if that's something you're coming from, you're in for a treat with this one.
I will say that music sounds great on this too, and it has a good amount of thump and articulation to really make music come alive.
Whatever the genre was, I found that it did a good job with representing any voices, instruments, and effects without enhancing any particular one at the expense of the other.
That I feel is a good indicator of quality, and it's certainly something that this one has. I'd personally say that the Solo 5 excels in small to medium rooms from what I've found.
It works in larger rooms too, it's just that roll off in bass tends to happen in those larger environments.
But if your normal day to day use case will be shows and music, with the occasional movie or 2 thrown in, then the Bose Solo 5 is a fantastic choice with voices and sound effects produced with an impeccable clarity.
Likes
---
Crystal clear sound quality
Dialogue mode enhances voices for further clarity
Smaller form factor
Easy to set up
Can be wall mounted
Bluetooth capability
Included universal remote
Dislikes
---
No HDMI slot
Bass isn't as pronounced in larger rooms
No additional mode presets
Final Thoughts
---
That about does it for this one. Hopefully you enjoyed this Bose Solo 5 TV Sound Bar Review and found it helpful.
Again if your main focus is being able to actually hear the voices in your content, then it's is an awesome soundbar for sure.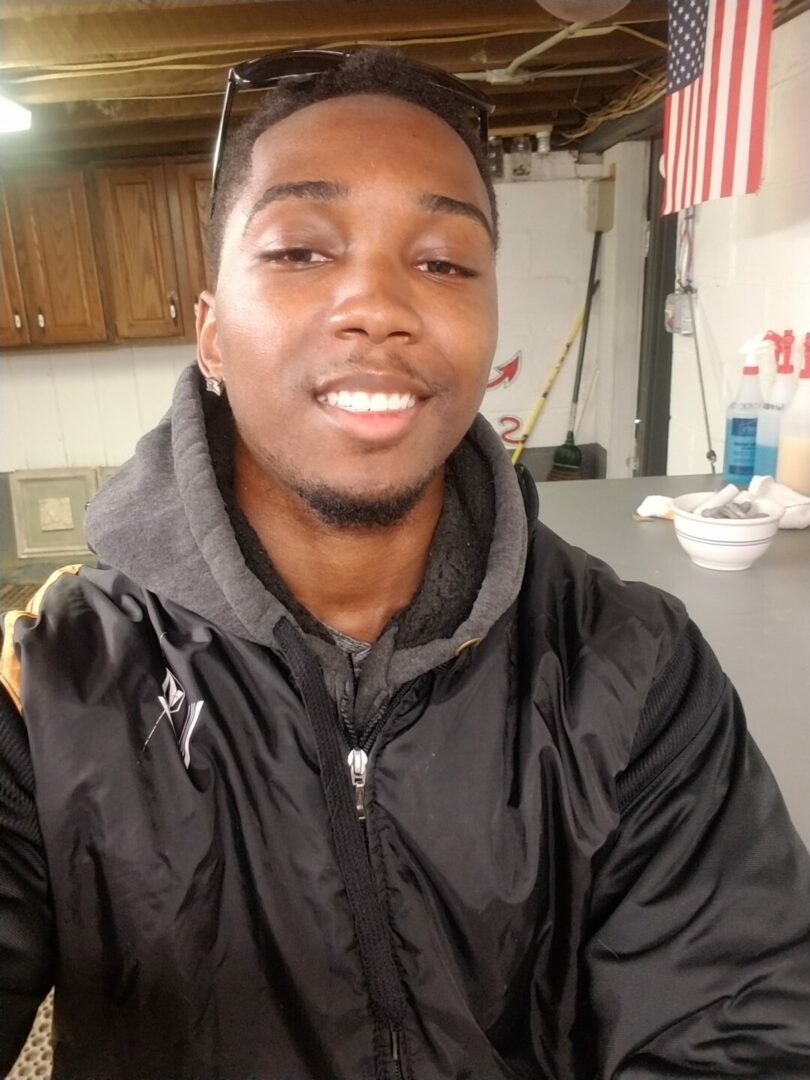 Hey everyone it's nice to meet you. I'm Jay & I've been with this hobby for many years now. I decided to create this site to share everything that I've learned from personal experience with you. I also happen to be a huge gamer, lover of all things tech related, and a major fitness buff (love weightlifting)

https://Facebook.com/easyhometheater

https://Twitter.com/easyhometheater

previous - next