As an Amazon Associate I earn from qualifying purchases. Disclosure
Klipsch RP-4000F Floorstanding Speaker Review
---
(Edit: Another model to consider that may also be of interest to you is the Klipsch RP-5000F which is a great alternative to the ones talked about in this review.
I bring this up because due to it's age, actual availability of the older RP-4000F might be variable; but the newer Klipsch RP-5000F is not only just as good as its predecessor in my opinion, it's almost arguably better then the originally reviewed speakers.
Most of the positives mentioned hold true with this one as well, almost acting as the spiritual successor to these speakers.
Long story short, the positives of the older model listed in the review carry over with additional awesome features making it just as great of a pair of floorstanding speakers to have)
---
Whether it be for movies or even just stereo, a good floorstanding speaker can make all the difference when it comes to getting a truly thrilling entertainment experience, no doubt about it.
The major benefit with them, and one reason they're so often sought after, is the fact that they can usually be used without the need for a subwoofer since they're typically capable of getting nearly as low when it comes to bass.
So today we have the Klipsch RP-4000F review, a tower speaker that actually performs just as good as it looks.
So without wasting any time, let's get right to it.
Appearance
---
I find the appearance of this speaker interesting mainly because there's a lot more to it than what initially meets the eye.
At a quick first glance, it's easy to say it's a nice looking speaker, what with its black wood-grained finish and metallic Klipsch logo placed toward the bottom of the speaker grille.
However removing that same grille changes the look entirely. Once removed, what you'll immediately notice is 2 absolutely beautiful copper woofers that catch light in a way that's hard to describe. But they look absolutely amazing.
Above that is the horn-loaded tweeter that also looks pretty cool. But the appearance of this speaker is one that you'll not only appreciate, but will also look good in pretty much any room, aesthetic wise.
If you want a more subdued look you can of course keep the grille on. But if you want to display it in all its glory, then leaving it off is the way to go in my opinion.
Overall though, it's a gorgeous speaker and fits well in most settings provided you have adequate space to place them.
Specs & Features
---
In terms of size, it comes in at about 34 inches tall and 8 inches wide, so certainly not the largest. But size isn't everything, and given the specific features it touts, it's pretty apparent why.
First off, these speakers feature a unique feature that Klipsch calls their new vented tweeter design.
This design allows the tweeter to reduce standing waves behind it, thus allowing it to produce the higher frequencies at a higher fidelity.
This basically means you get the benefit of a clearer sound without any distortion that might muddy the sound.
This benefit is further augmented by the fact that the vented tweeter is coupled with their renowned tractrix horn that provides a much more precise and accurate experience.
When taking a look at the dual copper woofers on each speaker, they happen to be placed in a stamped steel basket attached to a magnet motor which quite frankly, is pretty awesome.
Basically what that means is that it allows the woofers on the speakers to go much lower without a lot of distortion even at high volumes; so what you end up getting is a much cleaner sound as a result.
Baskets are the frame or base that the speaker drivers sit in and the better the material, the better the speaker should perform overall — so the fact that it's actually made of steel shows that quality is taken seriously here.
They're also connected to a dual-layer, copper wound voice coil that has the added benefit of increased connectivity.
The reason why that's important is that it gives the speaker a much higher sensitivity as a result.
Sensitivity is a measure of the ability of a speaker to convert power to sound when given a certain amount of power.
A higher sensitivity basically means the speaker is much easier to power, and this can especially come in handy if you don't happen to have a powerful receiver.
Any sensitivity over 90 is great and the fact that its sensitivity is 95 means that it'll be extremely easy to power.
There's also a compressed molded silicon face attached to the Tractrix horn which basically has the added benefit of reducing resonance, which can often times add unwanted sound and distort things.
Distortion is further minimized by way of the Tractrix port on the back as well.
These speakers also have dual binding posts for bi-wire/bi-amp capability should you choose to do so.
In terms of the sizes of everything, the tweeter comes in at 1 inch while the dual woofers on each are both 4 inches.
The speakers themselves measure 7.4 x 12 x 34.1 inches and weigh 28.9 pounds.
Setup
---
Setting these up is pretty standard, given the fact that you do so just like most other speakers. As long as you have speaker wire, a wire stripper, scissors, and optional pin plugs/banana plugs, you'll have them up and running in no time. I did a guide on proper setup if you need help with doing that so feel free to check that out as well.
How It Sounds
---
So here's one of the most important questions, how does the RP-4000F actually sound?
I would have to say surprisingly well rounded and balanced.
The reason being is that, while yes they sound extremely clear, (understatement) with articulate highs and really smooth mids, it's the low end that surprised me the most.
The bass that these things can produce is certainly nothing short of incredible.
I mean to even be talking about a speaker capable of producing bass is amazing enough in and of itself, but to be able to do that well is something entirely different — and it's certainly something that the RP-4000F is quite capable of.
Maybe it has to do with its size.
Or perhaps it's due to the fact it can go down to 37Hz which is quite impressive for a speaker.
Whatever the case, my favorite thing about this speaker has to be its capability of handling the low end, especially when it comes to music.
Things just sounded punchy and crisp, and even when turned up high, there wasn't an iota of distortion anywhere to be found.
Everything was just pristine and made music listening quite the experience.
Now don't get me wrong, while I do love how they handle bass, in most instances I'd still prefer to use them the traditional way — meaning letting the tower speakers handle the higher frequencies while using a subwoofer for the lower frequency sounds just to get that extra little bit of impact and extension.
It's definitely not necessary, especially if your primary use with these will be music, but with movies, I'd still personally use them with a sub.
But even if you don't, they'll still perform adequately with movies. I know I've mentioned how great the bass is, what also stood out to me was the sheer level of clarity that these speakers in particular produced.
Movie after movie, it was the same experience — a level of detail that really makes you question whether or not it's the speaker making that sound.
It really is that lifelike.
It actually reminds me of the smaller Klipsch R-41M in that regard honestly due to how clear everything sounded.
There was more than a few instances where I actually had to do a double take because I really couldn't tell whether or not if it was film I was watching.
That to me is the epitome of an immersive experience and the fact that these were able to provide just that is incredible.
That means all of your content, be it music, video games, etc will sound incredible, and if you happen to be coming from TV speakers, the difference from that will be even more stark.
Likes
---
Great sound quality
Has an appreciable amount of bass
Beautiful copper drivers
Vented tweeter provides extremely detailed sound
Gets loud without distortion
Can be biwired
Dislikes
---
Final Thoughts
---
Well, that about does it for this one. Hopefully this gave you some insights as to why I personally feel the Klipsch RP-4000F is a quality speaker, and how it fares overall when it comes to different scenarios like movies and music.
It manages to do both admirably and even holds its own when it comes to bass. Certainly impressive.
Remember if you have any questions, don't hesitate to ask. Until next time though, make it easy, keep it simple.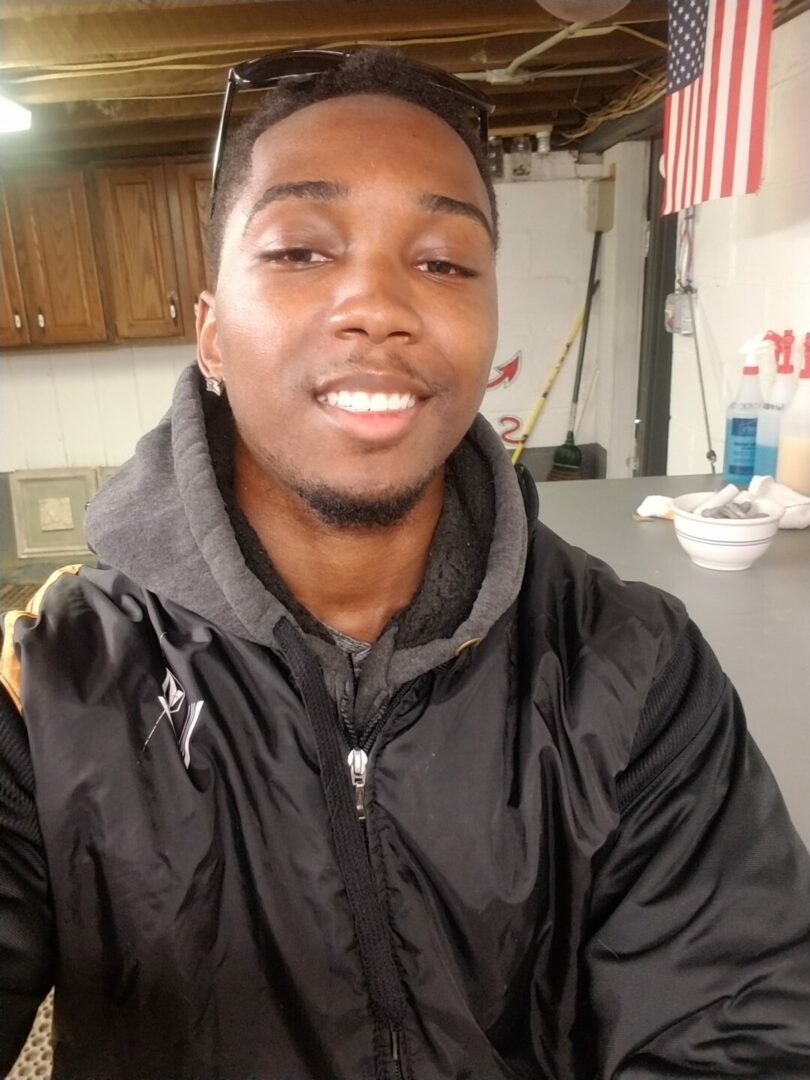 Hey everyone it's nice to meet you. I'm Jay & I've been with this hobby for many years now. I decided to create this site to share everything that I've learned from personal experience with you. I also happen to be a huge gamer, lover of all things tech related, and a major fitness buff (love weightlifting)

https://Facebook.com/easyhometheater

https://Twitter.com/easyhometheater

previous - next