As an Amazon Associate I earn from qualifying purchases. Disclosure
Epson Home Cinema 2250 Projector Review
---
(Edit: Another model to consider that may also be of interest to you is the Epson Home Cinema 2350 projector which is an alternative to the one talked about in this review.
I bring this up because due to it's age, actual availability of the older Epson 2250 projector might be variable; but the newer Epson Home Cinema 2350 model is just as good as the originally reviewed system honestly.
The original positives mentioned hold true with this one as well, with the added benefit of having a 4K resolution, a brighter output, and low input lag making it an awesome projector)
A large portion of a quality home theater experience not only entails the auditory portion but the visual as well.
It's that combination of great sound and an incredible picture quality that really elevates the overall mood in the room.
So with that, today I wanted to talk about a projector that does exactly that.
This is the Epson Home Cinema 2250 projector review, a look at a projector that I feel is absolutely fantastic for what it does.
Let's get into it!
Appearance / Unboxing
---
So the box that it comes in is pretty standard — made of cardboard with the only real differentiating thing being the picture of the projector on the front.
Upon opening the box, you're greeted with a quick start guide, 2 remote controls, (with batteries!) the power cable, and of course the projector itself which is housed in protective styrofoam on both sides.
When taking the projector out the box, what you may or may not notice is its slight increase in heft over its predecessor.
Not to say that it's particularly heavy, but you can tell from the way it feels that it's premium which is definitely nice.
It's really the one thing that's actually slightly distinguishable immediately vs it's younger brother, the Epson 2150; as that one was just a tad lighter than the 2250.
When it comes to looks though, I'd say it's a pretty average looking projector — with a large lens on the front and fan vents on the side for air flow and breathability.
The material it's made of feels like a matte plastic and since it's in all white, you won't have to worry about finger prints which is definitely appreciated.
Overall not too much to say about it's appearance other than it looks good but those looking for sublety probably won't find that here since it's pretty noticeable in the average room.
Features
---
The features of the Epson 2250 are as follows:
 Built In Android TV
---
Access to all your favorite streaming services without the need for an external streaming media player. Also includes the ability to voice search through a voice assistant.
3LCD Technology
---
3 LCD technology is actually able to be to display the entire RGB range.
Extremely Bright
---
With 2700 lumens of brightness, you get an incredibly vibrant picture that's bright enough to be used in rooms with lots of sunlight.
Built-In 10 Watt Speaker
---
A built in 10 Watt Speaker which is helpful for those without dedicated sound systems.
Convenient Vertical Lens Shift
---
Built in vertical lens shift allows you to move the picture without moving the picture.
Easy Set Up
---
Made for easy setup right out of the box.
Image Enhancing
---
Image enhancement gives the projector the ability to display smooth images.
High Contrast Ratio For A More Realistic Picture
---
A contrast ratio of 70,000:1 provides for much better black levels and a realistic image.
HDMI Support
---
There's support for HDMI connections with an HDMI port on the back, a MP3 3.5mm audio jack, and a USB 2.0 (Micro-USB) Service Input.
2 Year Limited Warranty
---
It also comes with a 2 year limited warranty and helpful technical home support for any questions.
Specifications
---
Resolution – Full HD 1080p
Brightness – 2700 Lumens
Contrast Ratio – Up to 70:0001
Optical Zoom – Manual: 1.6x
Projection Size – 34 – 332 inches / 86.4 – 843.3 cm
HDMI Version – 2.0
Keystone Correction – 30 degrees
Ceiling Mountable
Built-In 10 Watt Speaker
Display System – 3-Chip Polysilicon TFT LCD
Display Refresh Rate – 60 Hz
10-Bit (1.07 Billion Colors)
1.51 to 1.99:1 Throw Ratio
Maximum Throw Distance – 11.1 Feet
Lamp Power – 200 Watts
Expected Lamp Life –
Medium Brightness: 4500 Hours
Low Brightness: 7500 Hours
Operating Temperature – 41 to 95°F (5 to 35°C)
Power ConsumptionFull Brightness: 310 W
Low Brightness: 236 W
Standby Mode (Lamp Off): 0.3 W
Google Assistant Support
Android TV Operating System
Weight – 8.4 pounds (3.81 kg)
Dimensions – 12.2 x 4.8 x 12.4 inches (31.0 x 12.2 x 31.5 cm) Including Feet
12.4 x 4.2 x 12.0 inches (31.5 x 10.7 x 30.5 cm) Excluding Feet
Setup & Install Process
---
Setting up the projector isn't too difficult and shouldn't take long luckily if you're just planning on putting it on a table or something similar.
For ceiling mounting though, there's quite a bit more work involved admittedly. I'd recommend looking at this if that's what you're looking into.
Also keep in mind there's always the option of having it professionally installed for you and there's usually certain tech stores that can actually handle this process for you as well depending on your location.
For example Bestbuy actually has an option for help with different installations so that may be an option too.
If you're planning on placing it on a table though, it's literally just a matter of connecting the power cord to the projector, then connecting the HDMI cable from whatever device you're connecting it with to the projector.
Navigation Of The Menus
---
So the one thing that I really liked about the Epson 2250 was how straightforward the menus are.
A big gripe that I have with certain displays is that the menus seem really convoluted and take way too many steps just to perform a simple action.
That's definitely not the case here.
Just looking at the image section for example allows you to adjust simple things like the brightness & contrast to more advanced settings like frame interpolation and power consumption.
You're even able to change the display modes which I really like.
Then there's other submenus available like signal and network to get even more customization and info on your current settings.
Another thing that I certainly feel you'll appreciate is that the menus don't feel slow either.
Just tapping the settings button and scrolling through feels quick and responsive to every input.
This I think, is the one thing that really goes a long way in aiding to the total user experience.
Everything just works.
Then if you don't like your current settings you even have the option to factory reset as well.
There's a bunch more advanced settings too, but I just really wanted to highlight how responsive the menus themselves feel and how much they add to the overall experience.
Menu navigation is certainly made easy here.
Picture Quality
---
But what about the picture quality, how good is the picture quality of the Epson 2250 projector?
To be honest, it's surprisingly crisp. Details in faces and clothing are sharp, and the colors are saturated just like how you'd expect from a traditional display.
The one thing that actually caught me off guard though was just how bright it managed to get even in day light.
Like it can get surprisingly bright which makes for an awesome image in the day time or at night.
The one thing it doesn't have though is HDR.
However black levels are still great thanks to its impressive 70,000:1 contrast ratio, providing those inky blacks that give you a realistic looking image.
Color saturation was also really good, and it never felt too overdone or lacking. It was right in the middle, giving enough punch where it needs too, but still remaining realistic and grounded.
I happened to use the cinema mode since I think that gave the most tonally accurate results, but for those of you who like a more dynamic image, the other modes might work better.
Either way, the fact that it gives you this choice in the first place should really give you the ability to get an awesome looking image.
Adjusting the lens was easy, and it allowed me to adjust the image without having to actually move the projector anywhere too.
Plus since this is a projector, you get the added benefit of basically deciding your screen size though keep in mind the bigger you go, the darker the image might become.
However I didn't notice that until using a projected image that was over 150 inches, which I think is more than enough for the average person and probably something you won't even notice in normal usage.
The Android TV worked great too, and I had no issues with streaming or anything.
What I did notice though was that the built in speaker didn't have much in the way of bass or lower midrange, so you might want to use external speakers or a sound bar with this one.
Another thing I noticed was there was only 1 HDMI port.
As someone with a lot of devices, this resulted in me having to constantly switch devices and I ultimately ended up using an HDMI splitter.
For someone who only plans on using 1 device then this should be fine, but anymore than that and you might want a splitter for additional devices.
Gaming Performance
---
Gaming performance was also surprising just because of how responsive and good it felt.
Picture quality was superb of course, but it was the input lag (or lack thereof) that was really noticeable.
Now Epson doesn't give an input lag number for the 2250 like with it's predecessor the 2150, but it feels very reminiscent nonetheless.
For the 2150 it had an impressive input lag of about 29.2 seconds, and response time on the 2250 doesn't feel too far off from that.
I noticed when gaming that the time between moving the analog stick & pressing a button and the character on screen performing an action was nearly instant.
It honestly felt like playing on a normal display.
So for those of you interested in gaming with this projector, rest assured that it'll perform admirably.
Likes
---
Incredible picture quality
Bright image
Deep black levels
Low input lag
Dislikes
---
No HDR support
Built in speaker lacks bass
1080p
Final Thoughts
---
Well hopefully you've enjoyed this Epson Home Cinema 2250 projector review and now have a better idea on whether this is the right projector for you.
In short, it has great peak brightness, deep blacks, and saturated color that all come together for an awesome picture quality but the lack of additional HDMI ports may be problematic for some.
But if that doesn't bother you, then this is an awesome projector that I have no issues with recommending.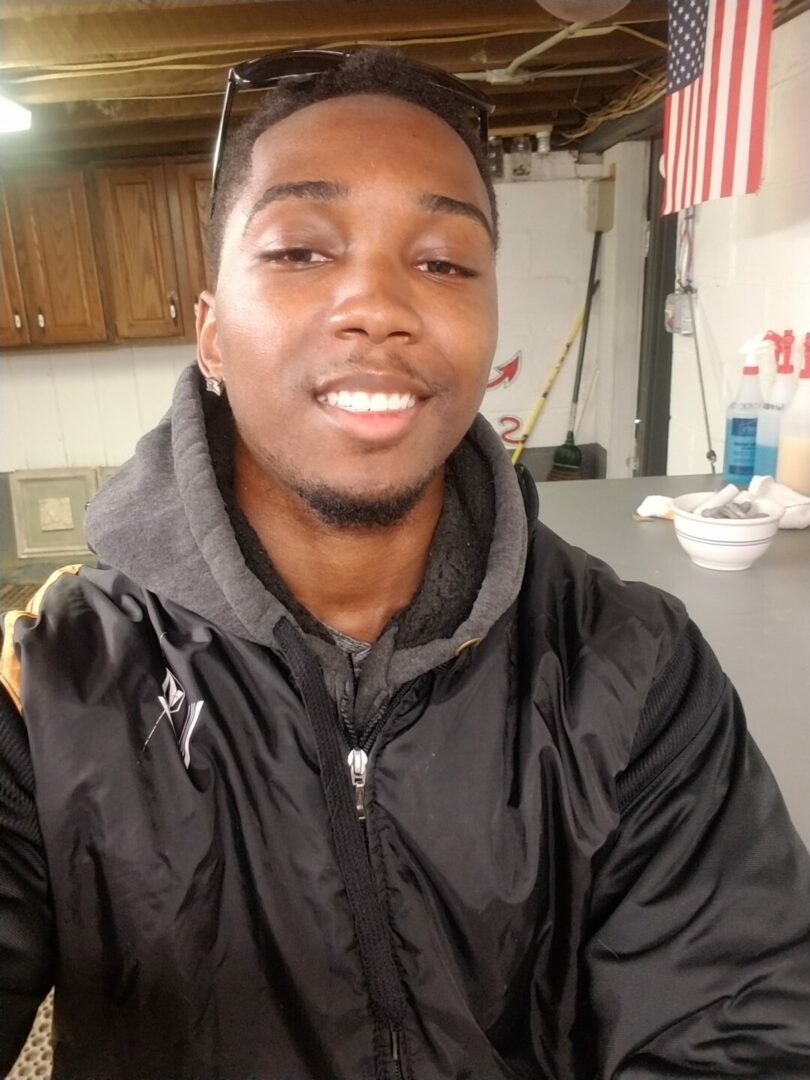 Hey everyone it's nice to meet you. I'm Jay & I've been with this hobby for many years now. I decided to create this site to share everything that I've learned from personal experience with you. I also happen to be a huge gamer, lover of all things tech related, and a major fitness buff (love weightlifting)

https://Facebook.com/easyhometheater

https://Twitter.com/easyhometheater

previous - next