As an Amazon Associate I earn from qualifying purchases. Disclosure
Wimius P28 Projector Review
---
(Edit: Another model to consider that may also be of interest to you is the Wimius 4K LED Video Projector which is an alternative to the one talked about in this review.
I bring this up because due to it's age, actual availability of the older Wimius P28 projector might be variable; but the newer Wimius 4K LED model is just as good as the originally reviewed system honestly.
The original positives mentioned hold true with this one as well, with the added benefit of having a 4K resolution, a brighter output, and low input lag making it an awesome projector)
Projectors are interesting devices when you really think about it.
Portable devices with the ability to display an image just as good if not better than some TVs, but also offering convenience by saving you space almost seems like fiction in a way.
But it's this level of convenience that leads to people preferring a projector in the first place.
So in this Wimius P28 projector review, we're going to be taking a look at a projector that quite honestly I felt was great when it came to its performance.
Appearance/Unboxing
---
So the one thing I love when it comes to tech is nice packaging and in the case of the Wimius P28, the box it comes in is actually really nice looking.
Rather than just coming in a plain cardboard box, instead what you're presented with is an all matte black box with a large image of the projector on the front, the logo on the top left, and the model number on the bottom left.
There's even a handle up top to make it easier to carry.
It's a little thing of course since it's what's inside that really matters, but when attention to detail is paid to just the packaging, it's typically a good sign that the same is true for the product itself.
Upon opening the box, the projector is wrapped and safely sandwiched between two pieces of protective foam on both sides.
There's also a box on the side that houses things like the power cord, quick start guide, and remote.
Removing it from the packaging, my first impression of the P28 was that it was lighter than I expected, especially considering its size.
It's not huge or anything, but at a little over 12 inches long, I thought it'd be heavier.
From an aesthetics perspective though, I thought it looked nice with the large lens on the front and brand logo on the upper right. I wouldn't say it deviates too much from what the average projector looks like though, but I still liked how it looked.
The good thing about it also being all white and matte is you won't have to worry about accumulating finger prints on the device so that's definitely a plus.
There's also a subtle but glossy white accent that contrasts with the matte finish that helps give it a more layered look than what it'd appear to have at first glance.
There's also small rubberized buttons that act as quick controls on the top for easy access to adjust the settings which I thought was a nice touch.
Features
---
The features of the Wimius P28 are as follows:
7200 Lumens Peak Brightness
---
With a peak brightness of up to 7200 Lumens, you'll be able to enjoy a very bright and dynamic image.
One Click Brighten Function
---
If it's not immediately bright enough, with one click of a button on the remote, you have the ability to brighten the image even further.
10,000:1 Contrast Ratio
---
With a 10,000:1 contrast ratio, whites look brighter and blacks look darker, giving you a more pleasing and realistic image.
Expanded Color Gamut
---
A wide color gamut that allows you to see a much more colorful looking image.
50-300 inches Projection Size
---
At a 5 to 23 foot distance (1.5m to 7m) this projector can display a 50 to whopping 300 inch screen, making your movie nights feel that much more exciting.
Multiple Projection Methods
---
The P28 supports front projection, rear projection, front projection on the ceiling, and rear projection on the ceiling giving you multiple ways to enjoy your content.
Dual 10W Hifi Stereo Speakers
---
For those that don't have external speakers, the Wimius P28 has built in stereo speakers
Eye Friendly
---
Using advanced LED technology, diffuse reflection imaging provides a pleasing image that's similar to traditional displays but without the eyestrain and blue light exposure that often comes with it.
4D 50° Keystone Correction
---
Rather than just being able to adjust the picture vertically, the P28 has 4D 50° Keystone correction allowing you to adjust the image both horizontally and vertically without having to physically move the projector.
X&Y Zoom Function
---
A 100% to 75% zoom function on both the X & Y axis means you can adjust the projected image's size without having to move the projector making it that much more convenient.
Ceiling Mountable
---
4 holes in the bottom of the projector allows it to be ceiling mountable.
Specifications
---
These are the specifications of the P28 are as follows:
Connections – USB x1, HDMI Input x2, VGA Input x2, AV output x1, Audio Output x1
Display Technology – LCD
Image Brightness – 7200 Lumens
Projected Screen Size – 50 to 300 inches (127 to 762 cm)
Contrast Ratio – 10,000:1
Item Dimensions
8.66 x 3.94 x 12.20 inches (21.99 x 10 x 30.98 cm)
Item Weight – 5.51lbs (2.5 kg)
Resolution – Full HD 1080p
Fan Noise – 50 dB
Screw Size For Ceiling Mounting – M4 x 10mm
Keystone Correction – Vertical & Horizontal at 50°
Zoom Function – 75% to 100%
Setup & Install Process
---
When it comes time to setup the Wimius P28, you have a few options.
You can either use mounting screws and ceiling mount it, have someone install it for you, or you can place it on a small table or desk watch your content that way.
If opting for the first option, then this should certainly help. It's not hard to do, it'll just take a bit of time.
Having it installed for you professionally is the preferable way as you don't have to worry about wiring or installing something wrong.
Now there's a few services out there that handle this for you, but it'll really depend on your area with what you can actually use.
Lastly and definitely the easiest option is placing it on a small table somewhere where it won't be knocked over but can still project the image with a clear line of sight.
Once it's there, it's really just a matter of plugging in the power cord, and connecting the streaming device (such as a Roku) or the HDMI cable or composite cable from whatever device you're using to the projector.
Navigation Of The Menus & Ease Of Use
---
The one thing that I really judge a device on is how easy it is to use.
Does it take forever to set up or is the setup process a breeze?
Luckily in this case it's the latter.
Upon hitting the power button, within what seemed like moments I was already getting things adjusted and tweaking my settings the way I wanted them.
Navigating through the menus felt smooth and responsive, and there wasn't any instances of any hitching that I noticed either. The one thing you'll probably really appreciate is how streamlined everything is.
There's no convoluted menus or lengthy descriptions of features, all the menu items are presented clearly and upfront so you know exactly what each one does.
Finding what you need is easy, and is something you'll likely appreciate when you use it.
Overall, menu navigation is something this projector does right.
Picture Quality
---
What was the picture quality of the P28 like though?
Honestly it was better than I expected. In summation picture quality was clear, colors popped, and it really just came together for a great looking image.
To articulate my full thoughts though, I broke down it down into smaller subsections going over what I thought about each dimension of the picture quality.
Brightness & Clarity
---
The one thing I noticed immediately was just how bright it could get right out of the box.
Without even using a dedicated projector screen or black out curtains, everything on screen was super vibrant, and as it turns out, there's a feature that allows it to get even brighter than that.
I didn't need to use that since I'm primarily a night time viewer, but I could definitely see this being helpful for those of you that plan to use this in rooms with a lot of sunlight.
Of course that's not ideal, since you'll want ambient lighting to be as dim as possible, but it's certainly still capable.
Clarity was also really good, though I did notice towards the outer edges it wasn't as sharp as the center.
That's pretty normal with projectors though, and for a 1080p image, it looked really good.
There's also mentioned support for 4K content as well, but I suspect that it could mean that it accepts the signal then downsamples it to give you a sharper image because when I tried it, while the image did look sharper.
Whatever the case, the point is it looked really good and was hard to find any real faults in this area.
Black Levels
---
Black levels I thought were definitely adequate (in fact better than some TV's I've seen) but they weren't reference level black.
Dark scenes looked appropriately dark and levels weren't too elevated, but it wasn't the darkest I've ever seen. Still movies looked great, and for a projector it did a great job.
Color Saturation
---
Color saturation is another area where I think think projector shines.
Whether it's gaming, animated movies, or cartoons, colors popped and gave the image a real sense of vibrancy that's often missed with some projectors.
Now I have no way of knowing what percentage of the color spectrum the P28 covers since it does tout having a wide color gamut, but it certainly looked better than normal, at least to my eyes.
Reds looked deep, blues were gorgeous, and it really just made for a fantastic looking image all around.
Sound Quality
---
Sound quality of the built in dual 10 Watt speakers were adequate in my opinion.
While they're adequate in a small room, if you're coming from using a soundbar or external speakers, you'll probably want to use those as the ones included here tended to lack bass and midrange that helps make movies that much more engaging.
I would say they're just a little better than normal TV speakers though.
Gaming Performance
---
I just wanted to briefly touch on gaming performance as I thought it was worth mentioning. Gaming on the P28 felt pretty similar to playing on a television in that there weren't any hitches or stutters that I could notice. Input lag wasn't provided but it felt about average when playing.
That's a good thing since every millisecond is crucial to helping things feel responsive.
Likes
---
Bright display
Beautiful colors
Good black levels
Great clarity
Multiple connection options
Ceiling mountable
Dislikes
---
No HDR
Built in speakers lacked depth
1080p
Final Thoughts
---
That about wraps up this Wimius P28 Projector review. In summation, the P28 is a fantastic projector with great overall color saturation, brightness, and awesome clarity that makes it an absolute joy to watch.
It exceeded my expectations and I have no issues with recommending it.
Big thumbs up.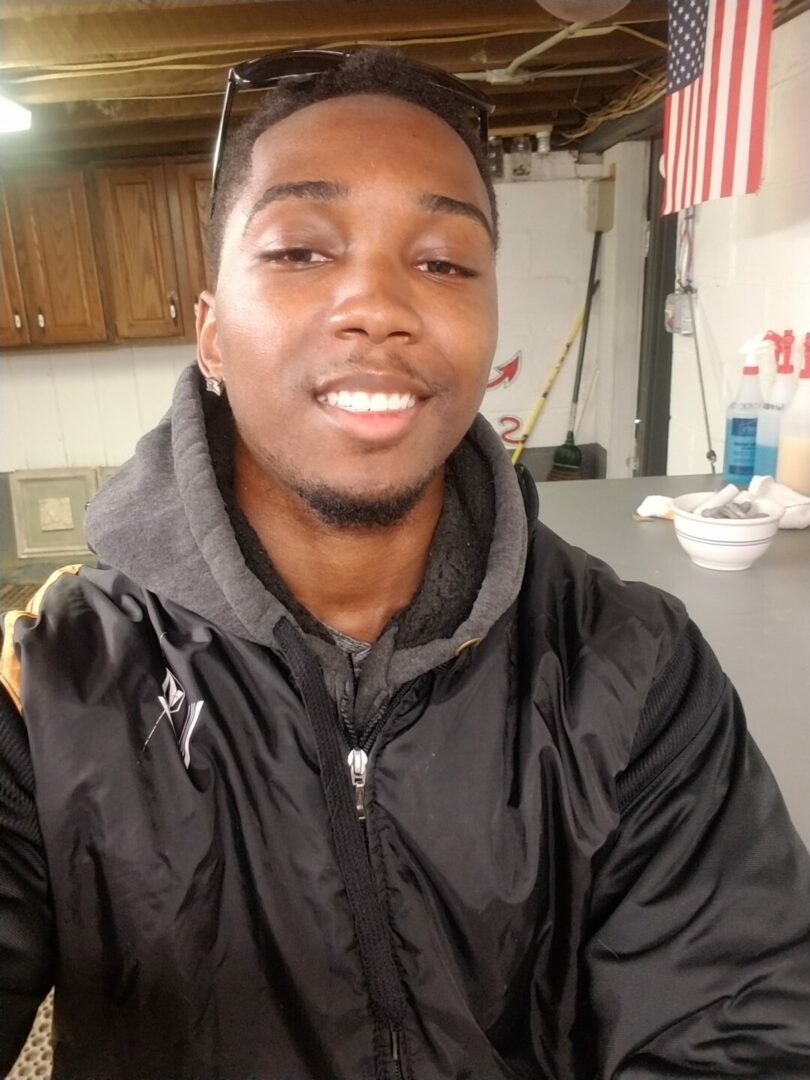 Hey everyone it's nice to meet you. I'm Jay & I've been with this hobby for many years now. I decided to create this site to share everything that I've learned from personal experience with you. I also happen to be a huge gamer, lover of all things tech related, and a major fitness buff (love weightlifting)

https://Facebook.com/easyhometheater

https://Twitter.com/easyhometheater

previous - next