As an Amazon Associate I earn from qualifying purchases. Disclosure
Klipsch R-41SA Review
---
As great as traditional surround sound might be, even that has its limits with how realistic it can be.
Considering you have your speakers set up correctly, the fact that they're on a single level plane means the sound they propagate only travels in one direction, and that's horizontally.
Should you sit above or below that point, the illusion of surround sound is lost and it just sounds like it's coming from one direction rather than all around you.
With object based surround sound though, that issue is fixed providing a 360 degree bubble of sound with effects even seeming as though they're above you.
So in this Klipsch R-41SA review, we're going to be taking a look at a pair of speakers that claim to provide true Dolby Atmos sound with minimal effort.
How effective are they really and are they worth it?
Let's find out.
What Is Object Based Sound?
---
To put it simply, object based sound tracks individual objects in the sound mix and replicate each one separately to provide a much more realistic and believable bexperience overall.
The two most common object based sound formats are Dolby Atmos & DTS-X.
They usually require the usage of ceiling speakers, or in the case of the Klipsch R-41SA, speaker modules that reflect the sound off the ceiling and towards the listener to give the illusion of sounds coming from above.
Unboxing & Appearance
---
The box that the R-41SA speaker modules come in is pretty simplistic in design.
On the front is a picture of the speakers along with the Klipsch logo and some information about the speakers on the top right.
Upon opening the box, it's immediately apparent that the contents inside are well protected as there's a styrofoam covering layered on top.
As for what you get in the box, it's pretty bare bones as there's a user manual, warranty information, and the speakers themselves.
There's no wiring included so that's something you'll need in order to use them.
Here's the one I use.
When taking the speaker out of the box though, the first thing you'll notice is their unique shape.
Unlike your typical speaker, these are sloped and are designed like that because they're made to either sit atop your front speakers or mounted upwards and used as height surround speakers.
The outside is made out of a textured black wood grain that looks and feels premium.
On the front of the grille towards the top is a shimmery Dolby Atmos branding and located towards the bottom is the classic Klipsch insignia.
With the grille removed, what's immediately noticeable is the beautiful copper woofer that Klipsch is so well known for and its tractrix horn tweeter that helps with bringing out higher end sounds.
Overall it's a beautiful speaker and looks even better in person.
Even better if you do decide to place them on top of your front speakers, they won't take up additional space elsewhere making them that much more convenient.
There's also 4 rubber feet on the bottom for better grip.
Features
---
Exclusive Tractrix horn technology
---
Utilizing Klipsch's exclusive horn tweeter technology, experience extremely clear and lifelike fidelity elevating your movie watching experience to incredible new levels.
Linear Travel Suspension
---
Built in linear travel suspension helps to minimize distortion for better sound quality even at higher volumes.
Kapton Tweeters
---
At the heart of the Klipsch Tractrix horn technology are the tweeters made of the unique material Kapton, which is a lightweight yet rigid material that helps the tweeters produce a more accurate sound while being more efficient in their delivery.
Injection Molded Graphite Woofers
---
Injection molded graphite goofers (img) provide rigidity and flexibility allowing the driver to have a lower frequency response in turn providing for richer sound and incredibly low distortion.
Reinforced MDF Construction
---
A reinforced MDF wood construction reduces cabinet resonance, allowing the sound to be that much more accurate.
Low Profile Magnetic Grille
---
A removable low profile magnetic grille gives the speaker a more streamlined and aesthetic look
Specs
---
The specs are as follows:
4 inch copper spun woofer
1 inch aluminum tweeter
90×90° square Tractrix Horn
Dimensions – 13 x 5.75 x 7.5 inches
Weight – 6.75 pounds
How To Set Up & Use The Klipsch R-41SA Speakers
---
Setting up these speakers is going to be similar whichever you decide to do it.
First though, since these don't come with wire in the box, here's the kind that I use.
Anyways, if used as height or surround speakers, the only difference would be mounting them on the wall via the handy keyhole slot on the back.
Besides that it's just a matter of stripping some speaker wire and connecting it into the back of the speaker.
Here's how to do that if you need a reminder.
Also important to note that if you're using them as height speakers for a Dolby Atmos configuration, they should be placed directly above your speakers at the same equal distance since that helps give you the most immersion.
You can also add additional pairs to the side and behind you, but I'd recommend starting with placing them upfront first (this is if you're mounting them on the wall)
Otherwise if you're just using them as modules and not wall mounting them, simply place them on top of your front speakers with with the logo facing you.
Klipsch R-41SA Sound Quality When Used As Elevation Speakers
---
So let's get to the point, how do the Klipsch R-41SA actually sound when used as elevation speakers?
Well in typical Klipsch fashion, they perform just about as good as you'd expect from a Klipsch speaker, amazingly.
When watching Atmos content, it's immediately clear how much of a difference height speakers make. It's hard to describe in words, but there's just an extra degree of realism that makes watching content so much more enjoyable.
From articulate sounds like glass breaking, to more dramatic effects like aircrafts flying overhead, these speakers do a terrific job with making you feel like you're actually there.
What stands out to me in particular about these speakers though is just how detailed they manage to get.
Some may question usability when it comes to using a Klipsch speaker for front speakers due to their tendency to sound "bright" (I don't personally) but when used as a height speaker, that extra attention to detail they tend to have helps it tremendously in this case.
Every detail is produced to an astonishing degree, and there's certain instances where you might question whether it's the movie or the speaker making a specific sound.
Again it's hard to describe how awesome Atmos content sounds with these without trying it yourself, but they do a great job to put it simply.
Klipsch R-41SA Sound Quality When Laid Flat
---
When used as modules (basically placing them on your front speakers and reflecting the sound that way) they still sound great but not as good as when placed on the wall in my opinion.
The effect of sounds happening above you is definitely still there, but it lacks the precision in the specific effects that make it seem more believable.
Obviously it's way better than not having them at all, but when comparing them being wall mounted, it's something I couldn't help but notice.
It still does a good job with reproducing the Atmos effect and sounds are still really clear, it just sounds more diffuse I would say, like the sense of directionality is lessened.
Still if wall mounting isn't possible in your particular case, I would still say they're worth getting because what they're able to accomplish when it comes to surround sound makes things a whole lot more immersive.
They really do make a big difference at the end of the day — and it's for that particular reason that I wholeheartedly recommend them and think you'll enjoy them too.
Likes
---
Great sound quality
Adds substantially to the movie experience
Attractive look
Easy to set up
Not large
Dislikes
---
Need to set the individual volume in the receiver a few notches higher to hear them adequately
Final Thoughts
---
That's about it for this Klipsch R-41SA review. In short, they're a great Atmos speaker that are simple to setup and do a great job with Atmos content as far as clarity.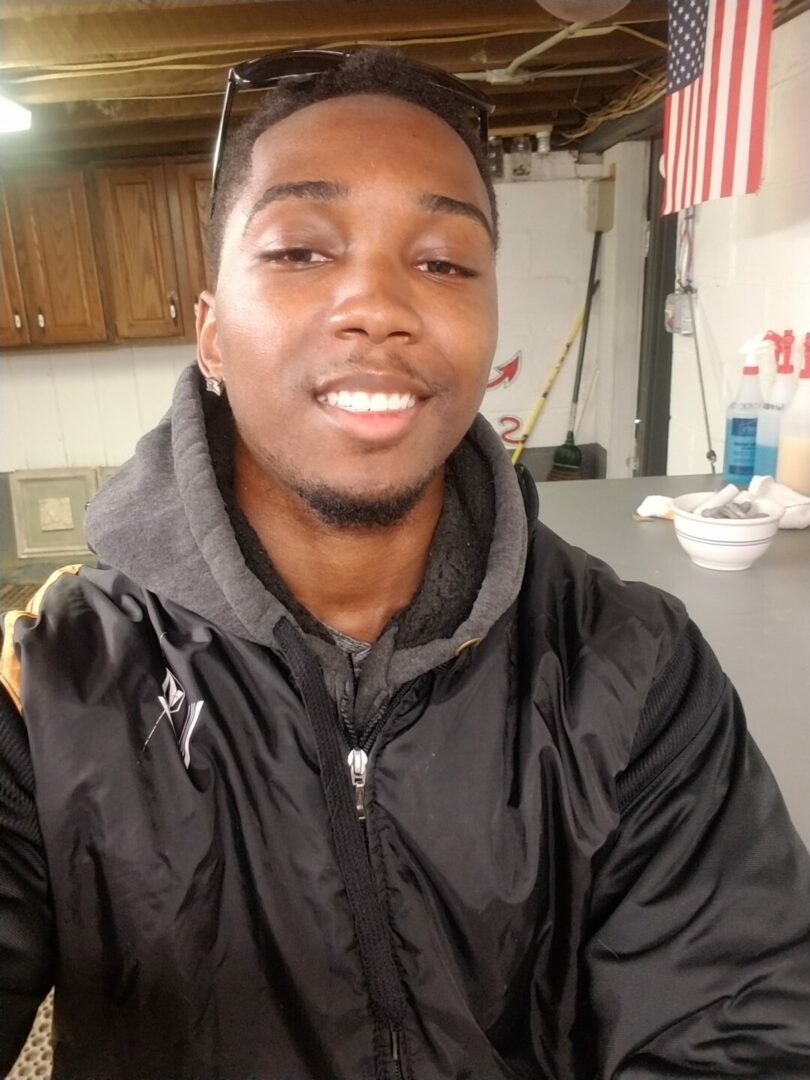 Hey everyone it's nice to meet you. I'm Jay & I've been with this hobby for many years now. I decided to create this site to share everything that I've learned from personal experience with you. I also happen to be a huge gamer, lover of all things tech related, and a major fitness buff (love weightlifting)

https://Facebook.com/easyhometheater

https://Twitter.com/easyhometheater

previous - next