As an Amazon Associate I earn from qualifying purchases. Disclosure
Klipsch R-41M Bookshelf Speakers Review
---
If there's one thing you can say about home theater, it's that it's never boring. There's always a new product, gadget etc. released that ends up enticing us way more than it should.
Be it a new subwoofer, something as revolutionary as 8K, or TVs with the capability to display over 1 billion colors, there's always something exciting to tempt us.
So without fail, the pair of speakers we'll be going over today pretty much fall in to that exact same category.
To say that they're awesome is definitely an understatement.
This is the Klipsch R-41M bookshelf speakers review!
Appearance
---
See one of my favorite things about Klipsch speakers by far would have to be their appearance. I feel as though they have some of the most attractive looking speakers in the industry.
The R-41M is certainly no different.
First thing you'll immediately notice is that the speakers look pretty discrete with the detachable magnetic grille on.
There's a small metallic logo toward the bottom, but other than that, that's really it.
However as soon as you take the grille off, you're immediately greeted by a downright beautiful copper driver surrounded by 6 smaller visible fasteners dotted around the perimeter.
It's hard to describe with words how good it looks but If you've never seen one of them in person, then you're definitely missing out.
It looks great with the grille on too of course, but I much prefer the look of it off.
Above that you'll notice a large square with the another logo on the bottom and the tweeter in the center. There's a reason for this, but we'll get to that in just a little bit.
The outside is made of a black textured reinforced MDF wood that feels really premium to the touch — and since this is a darker grained wood, it does a really good job at mitigating fingerprints which I'm sure many will appreciate.
It also happens to be scratch resistant which is a pretty big plus.
In terms of feel, even though these look heavy, they actually aren't coming in at only 7 pounds. That's pretty good considering there's some speakers out there that are many times heavier.
All around though, when it comes to aesthetics, these things nail it as far as attractiveness is concerned. You can leave them as is and have them blend in with the decorum in your room.
Or if you want to be bold and make a statement, you can remove the grille so that they stand out.
Either way, the point is you won't be the slightest bit disappointed when it comes to how these speakers look.
Specs & Features
---
Now in terms of the Klipsch R-41M specs in regards to their actual size, they're actually not that big at all.
Coming in at 11.3 inches tall, 5.75 inches wide, and 7.9 inches deep, they're a very manageable size making them perfectly suitable for wall mounting, being placed on a bookshelf, or even being used with a stand.
Being that they're made out of MDF (medium density fiberboard) this helps to greatly reduce internal cabinet resonance which can uninvitedly color the sound being produced. This allows it to be able to perform as accurately as possible.
Remember those copper drivers that I talked so highly about?
Well they were designed like that for a reason.
Klipsch calls them Injection Molded Graphite (IMG) Copper Spun Woofers that have the dual advantage of being both extremely light and incredibly rigid, allowing them to remain clear in sound even at the highest of volumes.
It also allows them to reach lower, providing you with a better bass response. In this case it allows it to go down to about 68 Hz and into the upper ranges of 21kHz.
The drivers themselves come in at about 4 inches.
This is on the smaller side sure, but don't let that fool you. If there's one thing Klipsch speakers are known for besides their looks, it's their incredible sensitivity.
Sensitivity for those unaware is basically how easy it is for a speaker to get to a specific volume when provided with a specific amount of power.
The higher this number, the better.
These have a sensitivity of 90 which means you won't need a crazy amount of power to fully utilize them, and also means they'll be able to go louder easier.
The tweeter is also a special draw on this speaker.
It has what is known as a Linear Travel Suspension (LTS) aluminum tweeter made of a material called Kapton, that allows it to provide an exceptional amount of detail.
To further improve performance, it also comes with 90×90 Tractrix Horn Technlogy that aims the sound at the listener.
The idea is that by doing this, artificial factors such as reflected sound or reverberation is nullified, thereby giving you the most accurate audio.
The 41 M also has some impressive power behind it, with a peak wattage of 200, so no worries about not hearing things.
Over on the back, there's a bass reflex rear firing port that helps to minimize distortion, and a keyhole so that they can be wall mounted.
There's also a 5 way binding post included so any connection type will suffice.
Setup
---
Setting these up is pretty standard, and is done the same way you would any other traditional bookshelf speaker.
Given that you can either wall mount them or place them on a stand, it'll likely depend on you with regards to how you want them setup.
Since they're small, placing them on a table or your entertainment stand might be an option as well.
But if you need help with actually wiring them, then this guide on exactly that should help you immensely.
How It Sounds
---
So all of that is cool and all, but how do these actually sound in the real world?
In a word, bright.
What do I mean by that?
Well you know how certain speakers tend to sometimes favor treble or sometimes they're on the warmer side?
I would certainly say that these certainly favor treble.
That being said, make no mistakes about it, they sound incredible.
If you're looking for a speaker that can reproduce every minute detail in your content, then this is the one to get. This has to be one of the clearest sounding speakers I've heard to date.
Of course this could have something to do with the fact that it's a direct successor to the R-14M which was already amazing in its own right, so I suppose it was only natural that this one would be an improvement.
But wow is it clear.
In movies for example, if someone breaks something that's glass, the sound is so realistic you might catch yourself looking around to see if something actually broke.
It's that level of clarity that'll have you fully immersed in whatever it is you're watching.
In that regard, these really remind me of the RP-4000F tower speakers from Klipsch, just in a smaller form factor and slight less emphasis on the lower end.
For movie watching in particular especially, they're a real treat. Even when it's turned loud, you'll notice that that same clarity is present, and actually if anything, it tends to sound even better.
Speaking of which, due to their high sensitivity, they can get loud without very much difficulty at all, which might make them especially attractive if you don't have a particularly powerful receiver.
When it comes to music, same thing. Everything just sounds crisp with certain content almost having a sparkle with the way it's presented.
Now this could be good or bad depending on what type of music you listen to and depending on the individual. I found that these worked best on their own with more instrument driven music like rock or country, while more bass dependent genres like hip hop and house music tended to place a lot more emphasis on the vocals.
For me personally, I don't mind this since I use subwoofers anyway, but for those that planned on using these in stereo, it's just something to keep in mind. These certainly are speakers that favor the high end, but if you use them with a subwoofer, you're golden.
The only thing to note though is that these also tend to favor a sweet spot; meaning if you're outside that sweet spot or off axis, the soundstage might diminish just a little.
Maybe it's due to the horn tweeter that directs the sound toward the listener, but I found that these definitely tended to favor a central seating position.
Again this didn't bother me, but it's something else to think about in terms of how you plan to use these.
This might actually make them a good addition if you planned on using them with a monitor as desktop speakers, so there's that too.
Even video games sounded downright amazing with these, but I will reiterate that you'll want to pair them with a sub for them to work at their best since they don't go as deep.
In terms of sound though, quite simply they're incredible.
I just can't stress enough to you how crystal clear they are, it's amazing really. It's definitely one of those instances where words won't do it justice.
Also doesn't hurt that they happen to look good to boot.
Likes
---
Great & Realistic Sound Quality
Unmatched clarity
Attractive Copper Spun Drivers
Manageable in size
Wall mountable
Scratch resistant & doesn't show finger prints
Not heavy at 7 pounds
Goes much louder than its stout appearance would suggest; rated at 200 watts
Dislikes
---
Not a neutral sound signature, erring on the slightly brighter side
Only goes down to 68Hz meaning it might need to be paired with a subwoofer
Favors a more central listening position
Final Thoughts
---
Well I hope you enjoyed this Klipsch R-41M reference bookshelf speaker review. In short, this is a speaker that when paired with a subwoofer, is pretty hard to not like honestly. It's articulate, detailed, and not to mention absolutely beautiful.
I've heard subtle details with this speaker that I've actually missed on other ones. It actually had me re watching content that I had heard a million times before.
That should tell you a lot.
Put simply, it's a fantastic performer.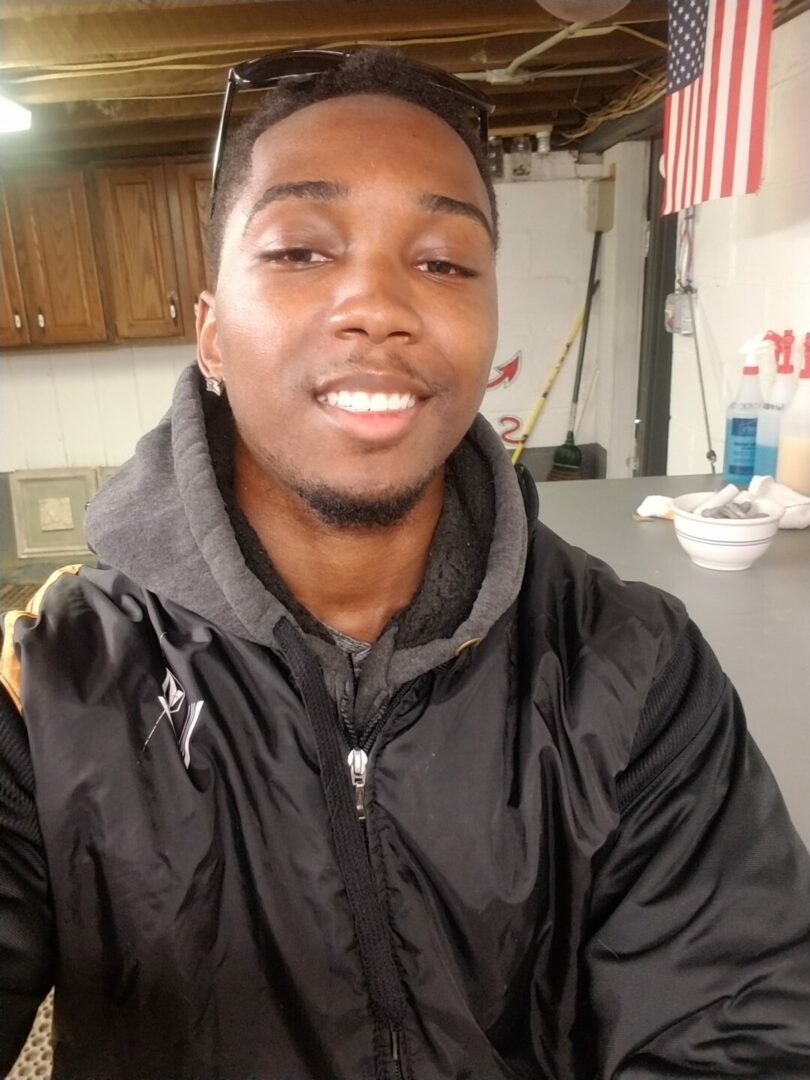 Hey everyone it's nice to meet you. I'm Jay & I've been with this hobby for many years now. I decided to create this site to share everything that I've learned from personal experience with you. I also happen to be a huge gamer, lover of all things tech related, and a major fitness buff (love weightlifting)

https://Facebook.com/easyhometheater

https://Twitter.com/easyhometheater

previous - next