As an Amazon Associate I earn from qualifying purchases. Disclosure
Polk Audio CSI A6 Review
---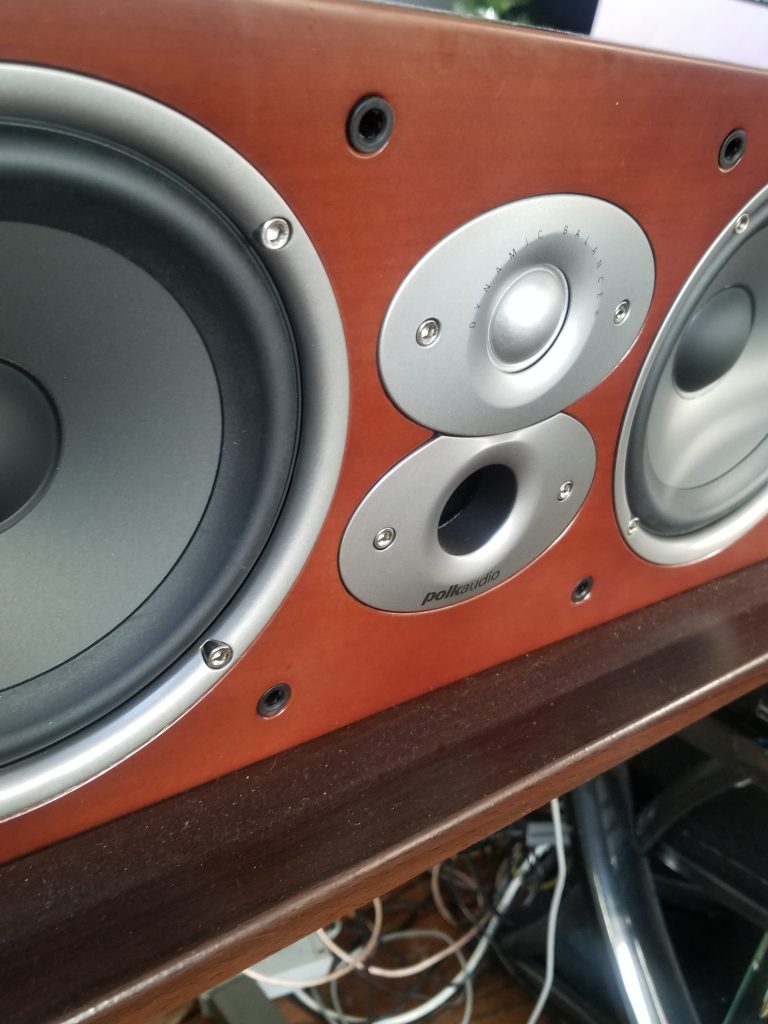 If there's one thing in life I think we can all universally agree on, it's that movies are awesome.
Plain and simple.
There's nothing like the thrill of watching an amazing motion picture that just grabs your attention from the start to finish.
Even better is when you can enjoy that exact feeling in the comfort of your own home via surround sound. But before being able to fully enjoy your new home cinema, it makes sense to actually pick out the best parts that specifically work for you right?
So within that process, one of the most important components that you'll desire is a really exceptional center channel speaker.
Why?
Well think about it. Was there ever a time where you were watching a movie and the dialogue wasn't audible, so you had to turn it up?
However when you did, it was like the sound effects were loud, but the voices was still hard to hear?
That's because of your center.
You see, the center channel's responsibility is to reproduce about 80 percent of the dialogue in whatever it is that you're watching. 80 percent, that's huge!
So when you skimp on getting a good one because of whatever reason, you'd be missing out big time.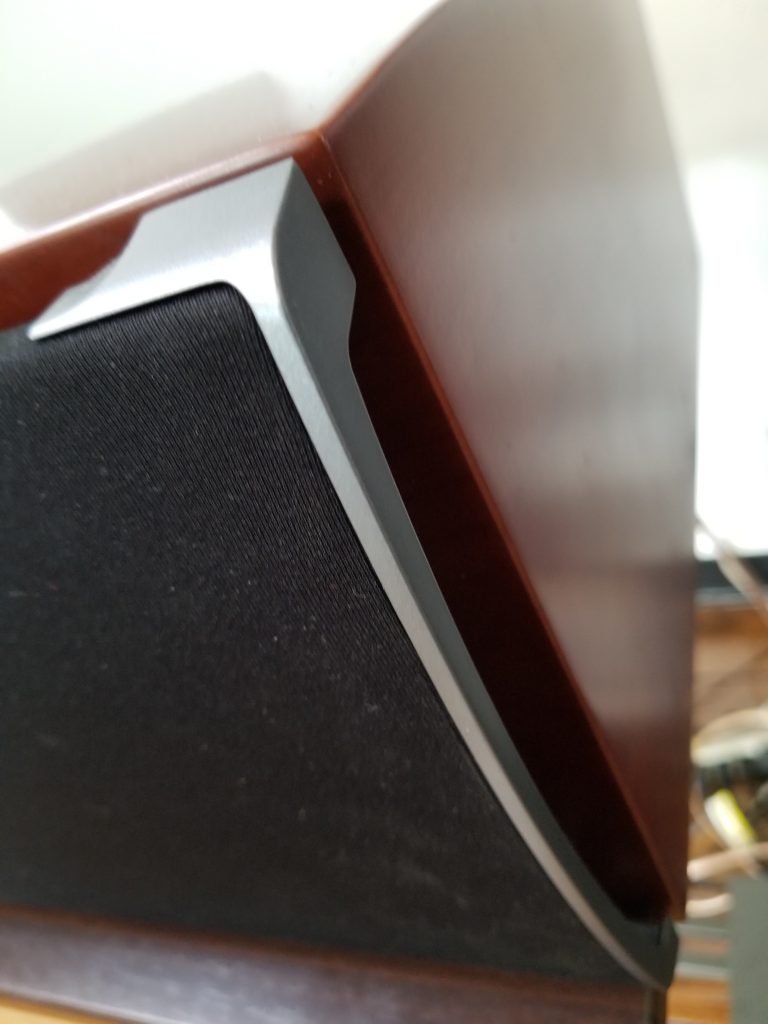 Keeping this in mind, I had decided to do some research on getting a new one because I was noticing this exact same issue.
So of course, I looked to the web knowing I needed to make some changes. That's when I ended up finding one that an unusual amount of people were praising.
It was a no brainer from there.
What speaker was it? What was the result? Most importantly, how did it actually sound?
Let's answer all of those questions and more in this Polk Audio CSI A6 review.
Unboxing
---
So for those of you that read my review on the Polk RTI A3s, you would know that within in it, I stated that I bought them along with a few other things. One of those purchases was actually the CSI A6.
You would also know then how much of a pain it was to get the boxes inside the house..
Anyway in terms of the packaging itself, it was very similar to the box of my other speakers. It was a rather plain cardboard box with a picture of the center speaker on the front.
I don't mind the minimalist design aesthetic honestly. As long as attention to detail goes into the audio, then I can't complain.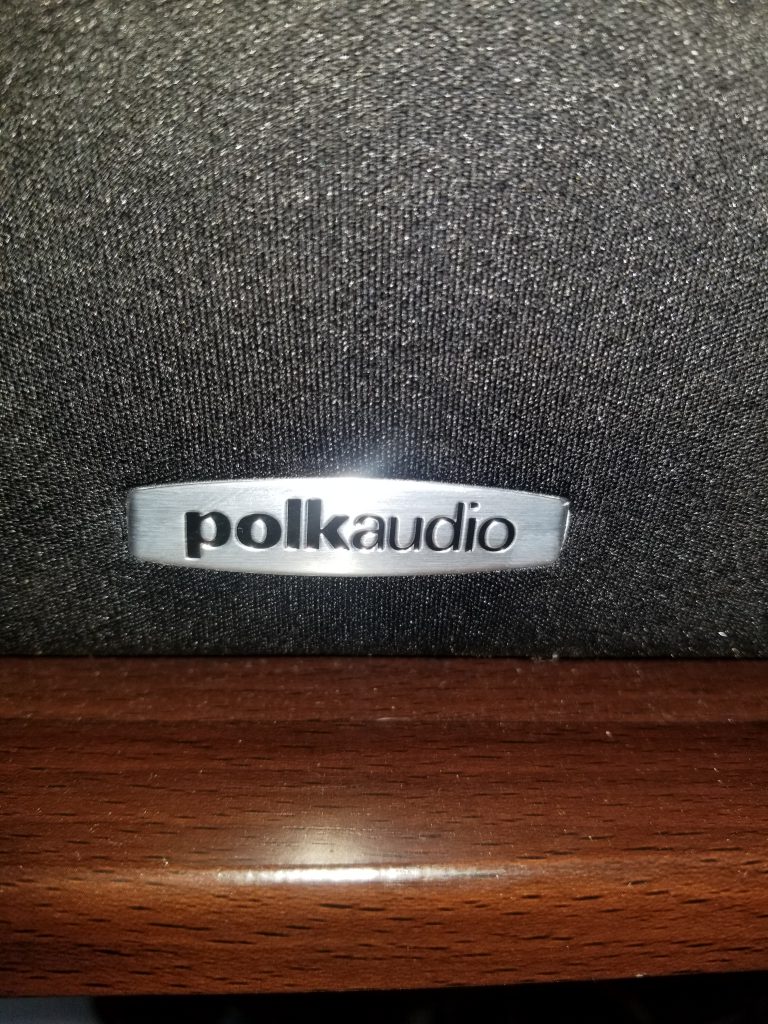 The size though is what's not so typical. Just like the other container, this one was pretty big.
Inside the actual box was nothing too exciting. You had your usual pamphlets detailing warranties and stuff like that.
Of course there was also the standard introductory guide, but other than that nothing really too special in that regard.
I've had other times where there's like 10 papers inside just on the one product. So at least that's not the case here.
The speaker itself was wrapped in some type of plastic foam, surrounded by even more on both sides to protect it against damage; which I really appreciated.
Attempting to pull it out was when I learned one very important thing, it's heavy! In fact, it weighs a little less than 30 pounds, so you really have to be careful whenever you're moving it.
Appearance
---
My first reaction when I finally got it out the package, and sat it down was WOW! That was for 2 reasons; its size, and its appearance.
Let's start with the looks first. The one that I bought was in a cherry wood color.
I have to tell you, this thing is gorgeous in person.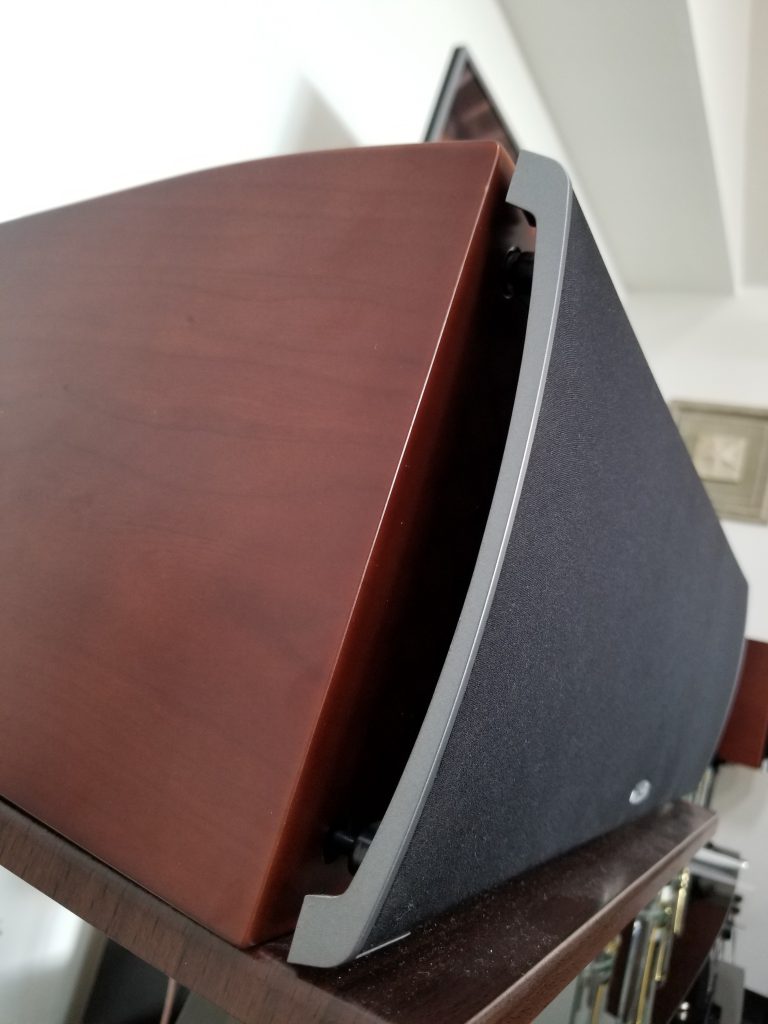 The finish of the wood is smooth and glossy, so it really adds to that premium look. Now I will be honest that because of the gloss, it can attract some level of fingerprints.
But I don't think this will normally be an issue if you're not going to be moving it often.
The grill it comes with is really nice too because while it feels solid, it's still pretty flexible. So if you ever plan on removing it, rest assured that you won't break it.
The logo on the bottom of it is a nice little touch too. It's subtle, but it does look good.
Here's one thing you should know about the Polk upfront, should you be interested in it; the size. Besides being 30 pounds, in terms of footprint, this is not a small speaker by any stretch of the imagination.
To give you an idea, it comes in at an impressive 24 inches across, and 14 inches deep. This means that trying to place it in a cabinet isn't going to work here. This thing demands adequate space.
Overall though, it's beautiful in person, much more so than I was expecting.
Specs
---
So what exactly are you getting when you pick up one of these bad boys? For one it comes with 2 6.5 inch mid-range drivers. That's pretty big admittedly. What that means for you is a much more powerful sound.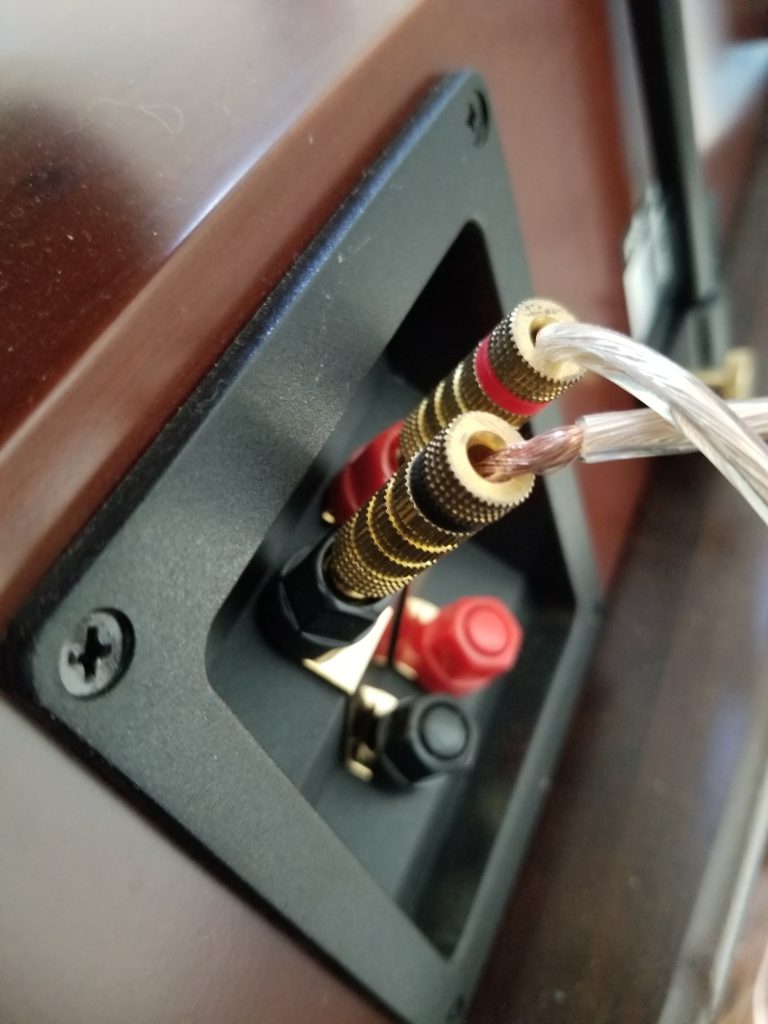 It has a 1 inch silk dome tweeter for the treble, which is pretty standard. For me personally, I prefer a silk dome tweeter other over types because they just sound a lot less harsh to the ears. Butthat's subjective obviously.
It comes in an MDF wood which is awesome. For those unaware, MDF stands for medium density fiberboard. Why would this matter?
Well long story short when sound travels through something, it vibrates that object. This can introduce additional unwanted noise.
With this type of wood however, this side effect is minimized. You can read about that here if curious.
Another cool feature included is the implementation of dual air ports (which Polk calls power port technology)
Again without making things too complicated, these are good for minimizing a common issue with speakers called chuffing. Just think of chuffing as a lot of unwanted noise.
By having 2 of these, it feels like Polk is adamant about maintaining audio quality and eliminating that, which is really cool. It does feature the ability to be wall mounted by the way if you chose to go that route.
Another really cool feature is the ability to be inverted as well.
Basically what that means is, if you were unable to place it on a table and had to set it under your TV, you can turn it upside down so that the sound is then projected upwards towards the listening area.
I really wish this was a feature that was standard because it gives people so many more options in terms of placement.
There's a kickstand included as well for additional leverage, and a 5 way binding post to boot, meaning any connector will work.
Full measurements peg it at 24 inches wide, 14 inches deep, and 7.8 inches tall. In terms of sound specs, it's rated at 200 watts, so the capability for some serious output is certainly there.
The frequency response states that it's 55hz-26khz. I found that initially interesting because 55 is fairly low, which would mean it could technically reproduce some parts of the low end. It's also an 8 ohm speaker rated at a 90 dB sensitivity.
This also happens to have what is known as Klippel Motor Optimization, as well as a Cascade Tapered Crossover. That might sound confusing, but all it basically entails is making sure that when you change the volume with it, it does so in a more controlled manner.
Their patented ARC (Acoustic Resonance Control) technology included here as well helps to further reduce any cabinet vibrations, so that all you get in the end is a good, clean sound.
Setup
---
Setup was nothing too difficult. I used banana plug connectors to connect it with my receiver. I will say though that the coverings on top of the posts were a little hard to get off so I had to use a paperclip.
Still, once off, all I had to do was connect the wire to the plug, and then the plug to the back of the center. I placed it on a spare table so it was situated just under the TV. I then calibrated it using an auto calibration mic.
From there, all that was left was to see if it was hopefully any good!
Sound
---
First up, music!
Now here's the thing, testing a center speaker alone with music can be a little unorthodox, but I personally feel that if it can do great with music, then it'll do fantastic with movies.
Turns out I wasn't wrong.
I unplugged everything except the CSI A6, and to shake it up, started with some jazz. Man did this thing sound good.
I think what took me by surprise was how pronounced the sound was. It was authoritative but subdued at the same time.
You could hear every little pluck of the bass guitar, and the trumpets legit sounded like they were right there in my living room.
I was impressed that just one speaker alone was doing all of this. You could also make out all the little instruments and effects in the background too.
I could immediately tell that the sound was more on the warmer side, so for a genre like this it really shined. Next I was curious how hip hop would sound.
This was the biggest shocker I think.
After a few tracks, I really noticed something that I was not anticipating.
The A6 was outputting a respectable amount of bass!
Like let's think about that sentence for a minute. A center speaker, pumping out bass like a subwoofer….
I genuinely didn't know what to say at first. That was the first time I experienced something like that.
Now this is definitely due to the expansive enclosure it has; meaning that size is going to come with some pretty serious benefits.
Mind you, it's not going to go down to infrasonic levels or anything like that, but in a normal setting it can bump!
With every passing note of the beat, it produced a tangible and satisfying kick that you couldn't just help but to nod your head along to. I was super impressed by this point.
However there was one genre I had a burning curiosity to try it with, and that was some good old hard rock!
Let me just tell you, it did not disappoint.
My hypothesis at first was that because of the warmer sound, rock was going to sound a little iffy.
This couldn't be any further from the truth. To say it surprised me was an understatement. With each track that I threw at it, every sound was recreated beautifully.
Strums and riffs came through with a mean but realistic twang, and arpeggios echoed into the distance with subtle gradation.
This thing meant business.
Voices even came through clear as day.
So with the obvious fact out of the way that music was fantastic on it, it was time for the main purpose I bought it for, movies! The movie that instantly sprung to mind was Alien Covenant.
Why that movie though?
Well without spoiling anything, there are a lot of scenes in it that toggle between being really loud and super quiet, and my previous center speaker had some serious issues with the dialogue.
My thought was that this should be perfect for it, given what it could do.
You know what? I was right. Too right in fact, because it scared the crap out of me in more than one instance lol.
But dialogue was crystal clear without the need for me turning it up even further. That was what I could really appreciate.
In other movies, it was pretty much the same story. If you're coming from the audio from a TV to one of these, the difference will undoubtedly be massive.
You're truly in for a treat with this one.
Pros
---
Dialogue is crystal clear yet full, making movies sound absolutely incredible
It's capable of a respectable low end even without a subwoofer
Surprisingly sounds better the louder it goes
Zero distortion at high volumes
The real wood finish looks gorgeous in person
It works great for music
It's even featured on my list for the best center speakers for 2020. That says a lot.


 
Cons
---
Picks up fingerprints rather easily, so if you move it around often it may need the occasional wipe down
It's heavy at around 30 pounds
It's very large, so putting this in a small room might be difficult
Taking the cover off the binding posts in the back erred on the slightly difficult side.
Overall Thoughts
---
Overall, besides those minor quibbles, there's really not much to dislike about this speaker honestly.
I mean the clarity offered is truly impeccable, the wood finish looks amazing, and it's versatile enough to handle both movies and music with ease (plus can we just reiterate on the fact that this thing has bass?!)
It's all you could ask for in a center speaker really. It gets 2 HUGE thumbs up from me. It really is that good.
If you have the space for it, then this is a solid choice to go with.
It's honestly impressive.
But that's all I got for now. I hope you enjoyed the Polk CSI A6 review.
If you did then share it, and leave a comment down below because I always love hearing from you guys. 😉 Until next time, make it easy, keep it simple.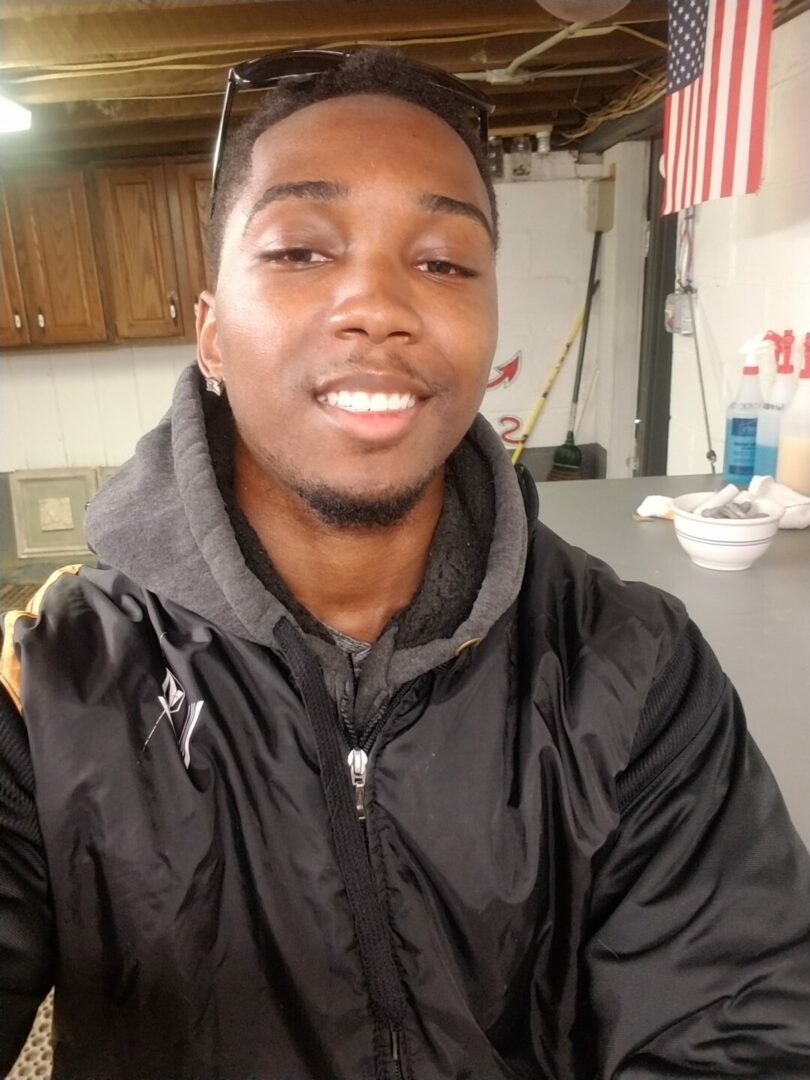 Hey everyone it's nice to meet you. I'm Jay & I've been with this hobby for many years now. I decided to create this site to share everything that I've learned from personal experience with you. I also happen to be a huge gamer, lover of all things tech related, and a major fitness buff (love weightlifting)
https://Facebook.com/easyhometheater
https://Twitter.com/easyhometheater
22 Comments so far:
previous - next