As an Amazon Associate I earn from qualifying purchases. Disclosure
Polk Audio PSW10 Subwoofer Review
---
Having reviewed the PSW111 and loving it, I figured it only made sense to have a look at another subwoofer within the series.
So in this Polk Audio PSW10 subwoofer review, I'll give a quick overview on how it performs and most importantly, if it's the right subwoofer for you and your movie nights.
Let's get right to it!
Appearance
---

The appearance of the PSW10 subwoofer could be summed up in one word, simple.
Taking a look from the front, the only thing that immediately sticks out is the Polk logo on the bottom of the black removable magnetic grille.
Other than that, it's pretty unassuming at first glance.
When removed though, the thing that's immediately noticeable is the silvery face with the matching driver and port.
It's really beautiful looking honestly and makes me prefer the look with it off.
The enclosure of the subwoofer itself is a solid dark MDF wood that has a nice wood grain pattern when looked at closely.
Over on the back you'll find a bunch of different controls for the sub like a phase switch and a low pass filter knob.
In terms of size, it's actually a pretty hefty unit at 16.2 x 14 x 14.4 inches and 26 pounds so keep that in mind.
Other than that, there's really not much else to say when it comes to appearance.
It's a very subdued looking subwoofer with the grille on, and with it off it certainly stands out — similar to the PSW505 in that regard.
It's an aesthetic I think a lot of people will like since it definitely looks better in person than in pictures.
Features
---
Performant Subwoofer
---
Being that this is a high performance powered subwoofer it makes it a great choice for a variety of room types.
Timbre Matched For Pairing With Other Speakers
---
The PSW10 is timbre matched with other Polk speakers meaning it'll work fine with any of them you choose
10 Inch Driver For Quality Bass
---
The included 10 inch front-firing variant dynamic balance polymer composite driver delivers punchy bass for a variety of content
High Roll Foam Surrounds For Harder Bass
---
With the inclusion of high roll surround, there's more excursion meaning the sound quality is improved.
Refined Wooden Appearance
---
A refined wooden look with a titanium baffle in design allows it to fit in with most rooms
Bass Reflex Port Delivers Clean Bass At High Volumes
---
A bass reflex port allows the subwoofer to deliver clean bass even at higher volumes.
An Intuitive Back Panel
---
An Intuitive back panel makes it easy to understand for settings adjustments.
How To Set Up The PSW10 Subwoofer
---
Setting up the psw10 is no different a process than any other subwoofer.
An RCA cable from the back of the unit plugs into the receiver.
Then turn the volume knob on the back to the 2'oclock position and the low pass knob all the way to the right.
Finally set the crossover setting on your receiver to 80hz so it handles that frequency range and that's it.
The Sound Quality/Bass
---
But what's the sound quality like of this subwoofer?
It's hard hitting and punchy for sure.
When I played music, movies, or even games with it, it was really apparent how much oomph it had when handling content.
The bass was tight, controlled, but powerful — and made for a really enjoyable listening experience.
Even at louder volumes it didn't distort or become boomy.
It maintained its composure and delivered excellent bass.
It has the kind of bass that's fast and deliberate, with enough low end extension to comfortably round out the experience.
From what I noticed, it seemed like a subwoofer best suited for smaller to medium sized rooms.
For these kind of rooms I felt it shined when it came to bass quality.
In really large rooms it still sounded good too, but it seemed slightly subdued.
It's 16.2 x 14 x 14.4 in size and 26 pounds in weight like I mentioned earlier, so make sure you have a spot for it beforehand.
But overall it's a really good subwoofer honestly.
There aren't any major complaints that I have about it truth be told.
It does what a subwoofer is supposed to, and does it well.
The bass is loud, clean, and in abundance.
It handles a variety of content with no issues, and looks great.
Definitely gets a recommendation from me.
Likes/Pros
---
Good hard clean bass
Performs well even at higher volumes
Handles a variety of content well
Easy to set up
Looks good
Dislikes/Cons
---
No magnetic shielding
Large at 26 pounds
Final Thoughts & Who It's For
---
That about wraps this Polk Audio PSW10 subwoofer review.
In short, it's an excellent subwoofer with great punch, depth, and versatility to really make listening to pretty much anything enjoyable.
It's definitely a subwoofer best suited for small to medium sized rooms, so if that's what you have, it'd be a great choice for you.
It's definitely a fun subwoofer in my opinion that makes movie nights even more fun and is certainly worth a look.
Until next time. Make it easy. Keep it simple!
Specs
---
The specs of the PSW10 subwoofer are as follows:
OVERALL
---
Total Pieces 1
Electronics Warranty 3 years
Drivers Warranty 5 years
Original Purchaser Only Yes
Carton 1 18″ (45.72 cm) h x 19″ (48.26 cm) w x 19.5″ (49.53 cm) d – 31 lbs (14.06 kg)
SUBWOOFER
---
Total Pieces 1
Availability US
Orientation Vertical
Height 14.375″ (36.51 cm)
Width 14″ (35.56 cm)
Depth 16.125″ (40.96 cm)
Weight 26 lbs (11.79 kg)
Subwoofer Array Driver Enclosure Type Vented Via Front Panel Flared Port
Subwoofer Array Driver Complement •(1) 10″ (25.4 cm) d (Round) Dynamic Balance polymer composite cone – Subwoofer
Amplifier Distortion <1%
Amplifier Bandwidth 40Hz – 200Hz
Amplifier 220V Availability Yes
Amplifier Type Subwoofer
Amplifier Type 50 watts
Amplifier Dynamic Power 100 watts
Lower and Upper -3dB Limits 40 Hz → 160 Hz
Audio Inputs •Stereo Line Level – (2) RCA
Pair (L/R) Analog RCA
Speaker Inputs (2) Pair of Spring Terminals – Gold-Plated
Audio Outputs –
Speaker Outputs (2) Pair of Spring Terminals – Gold-Plated
---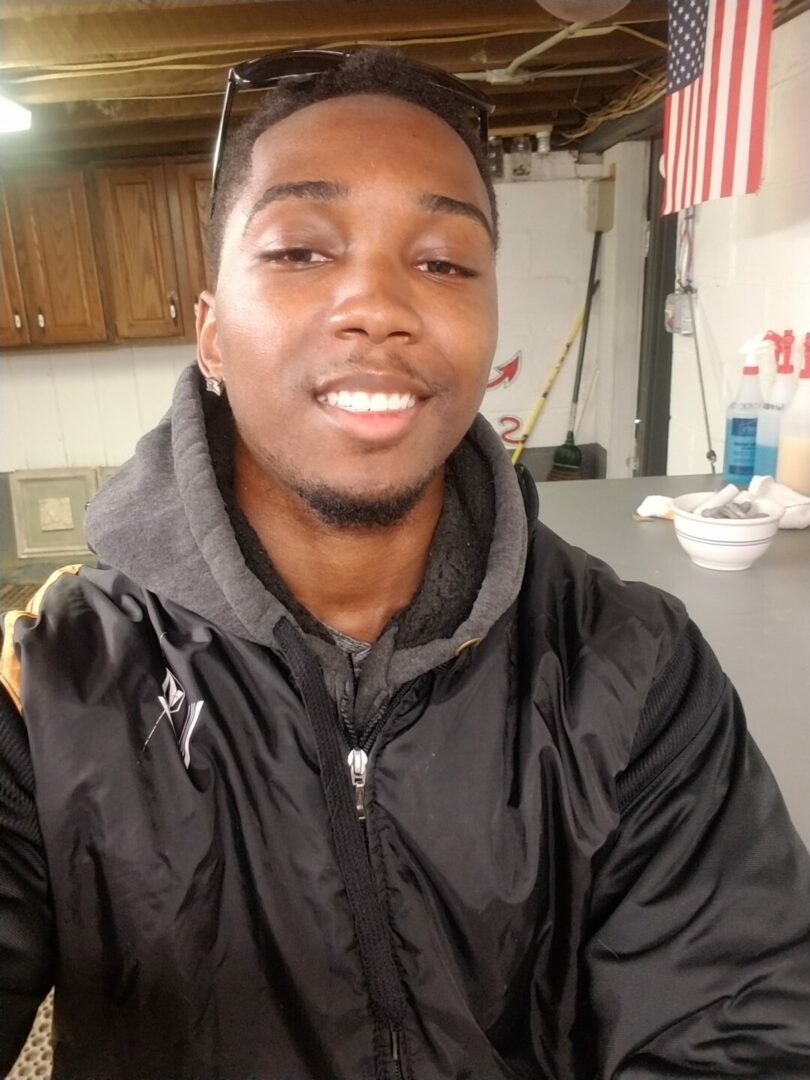 Hey everyone it's nice to meet you. I'm Jay & I've been with this hobby for many years now. I decided to create this site to share everything that I've learned from personal experience with you. I also happen to be a huge gamer, lover of all things tech related, and a major fitness buff (love weightlifting)

https://Facebook.com/easyhometheater

https://Twitter.com/easyhometheater

previous - next