As an Amazon Associate I earn from qualifying purchases. Disclosure
Polk Signature Elite ES10 Review (Great Bookshelf Speakers)
---
In this Polk Signature Elite ES10 review, we take a look at a pair of surround bookshelf speakers that aims to elevate your cinematic experience quite a bit.
Since the the front sound stage is the most important in a home theater, (the front left & right, center speaker) the correct surround speakers can make a big difference.
So let's see how they perform, and whether they're the right speakers for you.
Polk Signature Elite ES10 Review
---
The Polk Signature Elite ES10 speakers deliver high-fidelity sound and immersive surround effects. They are compatible with Dolby Atmos and DTS:X formats, and feature Power Port technology for deeper bass. They are ideal for home theater systems, stereo, and near-field listening.
 Appearance
---
So the cool things about these speakers when it comes to their appearance is that they come in 3 colors to match just about every room setting; Walnut, Black, and White.
They're the smaller variant in the signature Elite series that also includes the ES15 & the ES20 models.
I went with the Walnut because it slightly reminded me of the RTI A3s, but they all look amazing honestly.
To put it bluntly, they're gorgeous speakers, and look even better than pictures show in my opinion.
With the removable magnetic grille on, aside from a small Polk branding on the bottom, they're pretty low-key.
However it's when you remove them that their look completely changes.
An eye catching gold tweeter and driver make for a striking appearance, and the words Polk Audio and American Hifi along with their established date of 1972 is situated on the top.
There's even the words Polk signature series placed on the drivers themselves.
The fact that Polk places this here I think speaks to their inherent confidence that they know they're offering a good looking, high performance speaker and it shows.
The MDF wood they're made of had a nice texture to it too, and made it feel really solid and premium.
In terms of weight, they come in at around 6 pounds — and when in the hands, I thought they struck a good middle ground between feeling solid & not being too heavy.
With regards to their size, they measured 8.39 inches high, 5.39 inches wide, and 6.1 inches deep, so I wouldn't say they're large.
Concerning their overall aesthetics though, I'd say the Elite ES10 has a really contemporary design, paying homage to the company's storied history.
It does this while simultaneously bringing its aesthetic forward in a modern setting.
It's a fusion that works wonderfully, and makes for a speaker design that's hard not to admire.
Features
---
High-Res Audio Certified
---
The ES10s are High-Res Audio Certified, meaning they support higher resolution audio formats for a much higher fidelity sound quality
Terylene Dome Tweeters
---
Terylene dome Tweeters and curvilinear formers allows the speaker to extend above the human range of hearing (40kHz) allowing for greater clarity in the frequencies you do hear
Dolby Atmos & DTS:X Compatible
---
The Elite ES10 speakers work with 3D object based sound formats like Dolby Atmos & DTS:X, meaning they can be used as height & elevation speakers for a surround sound experience that's lifelike
Timbre Matched
---
Timbre matching is important as it ensures the cohesive blending of sound between your speakers and luckily the Polk Signature Elite ES10 are timbre matched to allow you to mix and match with any speakers in the Elite series lineup.
Dynamic Balance Technology
---
Through what Polk calls its Dynamic Balance Technology, meticulously optimized drivers and crossovers through laser imaging deliver a more natural and clear sound.
A Port For Better Bass Reproduction
---
Polk's signature power port technology is on offer here too; to smoothly funnel airflow from the speaker's port to your listening area, helping to reduce distortion.
It also extends the bass port giving a greater surface area to further increase its clean bass capabilities without chuffing.
In fact, Polk states that their Power port technology can tout a 3dB louder bass output than typical speakers.
Included Gold-Plated Five-Way Binding Posts
---
With gold plated 5 way binding posts, there's a wide variety of connection options.
Powerful Low Resonance Ceramic Motor Structure
---
A clever design that also helps reduce resonance gives a more energetic and powerful sound
Anti-Diffraction Magnetic Grille
---
Minimizes sonic interference, giving a clean sound even when the grille is on.
Solid Build Quality
---
Due to their in depth engineering process that identifies & eliminates physical and electroacoustic abnormalities before they happen, Polk are confident in their Elite series speaker's build quality.
Plus an MDF wood cabinet means a fuller and richer sound
Wall Mounting Capable
---
Wall mounting key holes on the back allows you to wall mount these speakers increasing your placement options.
How To Set It Up
---
Setting up the Elite ES10 is done just like you would with any other passive speaker.
Keep in mind speaker wire doesn't come with it so that's something you'll need if you don't have some already.
I use this one for reference.
But basically you would strip the speaker wire, attach the connectors to it, then plug it into the speaker.
There's 5 way binding posts on the back so any connector would work, or you could forgo them all together.
Should you wish to wall mount them, the keyhole slot and threaded insert in the back would allow you to do just that.
For placing them optimally, I found that they worked best at a height of about 2 feet above ear level seated
In the receiver I would also set the crossover to 80Hz and the sound signature to small so that the speakers are only responsible for those higher frequency sounds.
The Sound Quality
---
Their Solo Performance Test
---
Gauging the audio quality of surround speakers is slightly more difficult than traditional speakers as a large portion of the sound mix typically doesn't come through them.
Bass is handled by the subwoofer, and another portion is handled by the front sound stage.
So the unorthodox way I like to do things is testing them like a normal right/left speaker by themselves first, then as a part of an entire home theater system after just to see what they can do.
But upon trying one of my favorite movies (Pacific Rim) with them, I was immediately blown away.
The level of clarity they offered just by themselves was genuinely mind blowing, and even more so when keeping in mind they were performing like this when they aren't even meant to be a front soundstage speaker.
Every sound, from the mechanical gears & VFX in the mechs, to their lumbering movement as they rushed forward was represented with such pristine detail that it actually sounded real.
I could immediately see why Polk touted their ability to go to 40kHz,  even if it's inaudible to the human ear, because with the sounds I did hear, they were incredibly lifelike.
Not to mention there were additional sounds I heard that I actually didn't notice before.
Testing them with other movies was essentially the same story; a high degree of incredibly dynamic & immersive audio
Bass output was good too, but I'd still opt for using a subwoofer if those absolute deepest notes are important to you.
But it's good to know these speakers are capable — meaning you could set your sub's crossover lower for more power in those lower frequency ranges.
Even as a near-field or stereo setup, I think that these would still do fairly well.
How They Performed In A Surround System
---
But as for how they performed with their intended usage, as surround speakers, they were fantastic.
Even with use in a non timbre matched system, these speakers provided subtle yet substantial details that really made movie watching a treat.
It's really hard to articulate exactly what I mean, but just play one of your favorite movies and you might understand where I'm coming from.
Highs are crisp, and mids are warm & full bodied; and they come together to make for an incredible sounding surround speaker.
I'd easily say they're worth it in my opinion.
This is elevated even further when you use them with Atmos or DTS:X enabled content, and is where they really shine. It's like they make everything seem real.
There was definitely more than one instance where I would hear something and wonder if it was the speakers or real life.
That's a testament to a truly quality speaker I feel.
Not even to mention they look absolutely gorgeous and don't take up that much space.
At only 6 pounds, they're much lighter than some of the other speakers out there that don't perform nearly as well as this one does.
To cut a long story short, if you're looking for a high quality surround sound speaker to give you that movie like surround sound, then these are an awesome choice.
I highly recommend them.
Likes
---
Unbelievable clarity
Gorgeous appearance
Dolby Atmos/DTS:X compatible
Great for high res music & movie formats
Dislikes
---
Shiny front cover can gather finger prints
No included speaker wire
Final Thoughts
---
That about does it for this Polk Signature Elite ES10 review.
In summary, these are a great pair of surround sound speakers that manage to add a surreal level of immersion and atmosphere to whatever it is you're listening to.
Their attention to detail and clarity is noteworthy, and coupled with their ability to play Atmos content, they're undoubtedly worth your attention.
Specs
---
Box Contents
2 Bookshelf loudspeakers
2 Grille (attached)
8 Self-adhesive rubber feet
Wall-mount template
Owner's Manual
Online Product Registration
Inputs & Connectivity
---
5-way gold-plated binding posts
Total Power Ouput
---
100 watts
---
Sensitivity
---
84 dB
---
Bass Driver
---
4 inch mica-reinforced polypropylene Dynamic Balance® cone driver
---
Tweeter
---
1 inch Terylene high-res dome tweeter
---
Frequency Response
---
78 Hz-40,000 kHz
---
Impedance
---
8 Ohms
---
Dimensions
---
6.18 x 5.39 x 8.39 inches
---
Weight
---
6 lbs (13.2 kg)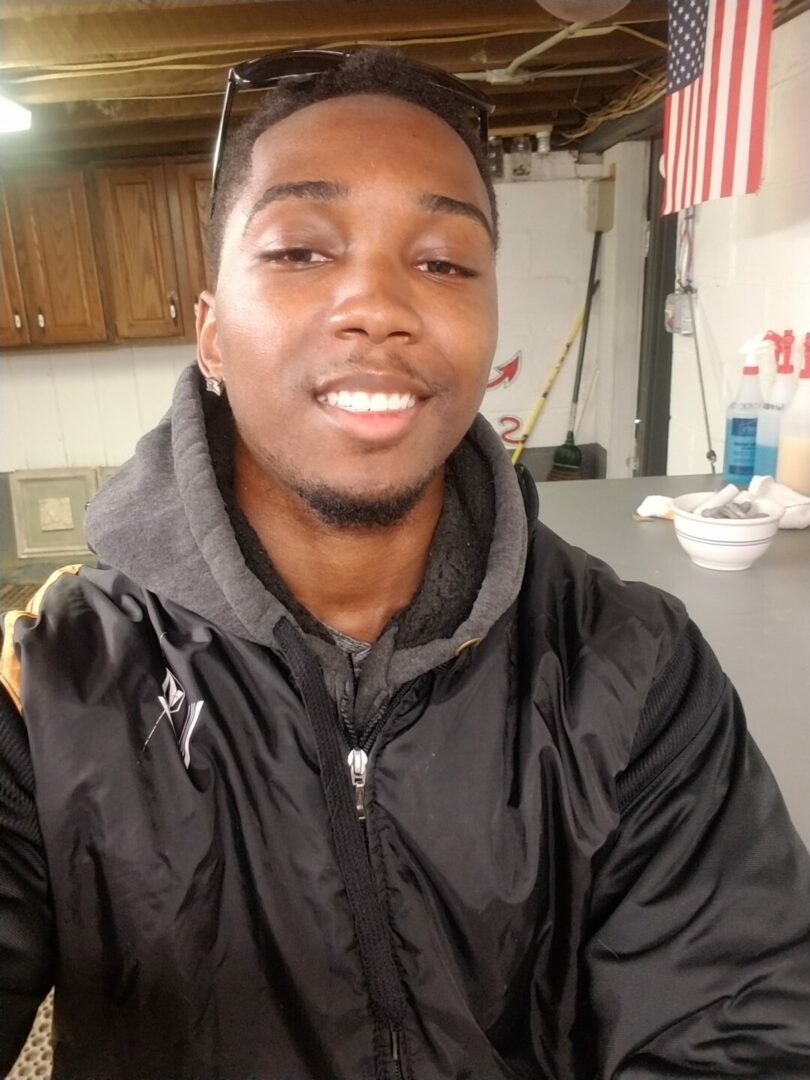 2 Comments so far:
previous - next