As an Amazon Associate I earn from qualifying purchases. Disclosure
Edifier R980T Review
---
This is the Edifier R980T review, an in depth look at a pair of active multimedia speakers that honestly perform well for what they do.
But there's also a few interesting things you should know before deciding on these particular set of speakers too.
What are they and more importantly, would they be suitable for you?
Well let's find out!
Appearance
---
One word I would use to describe the appearance of the R980Ts is subtle.
From the dark MDF wood grain finish, to the way the removable clothe grille slopes down ever so slightly, it seems like the main focus Edifier had with this speaker was to provide quality audio in a sleek yet distinctive package.
It's honestly a really nice albeit low key looking speaker in person.
Towards the bottom there's a small silvery Edifier insignia, and when removed, the woofer, soft dome tweeter and bass reflex port becomes visible, completely changing the look of the speaker.
On the bottom there's 4 small feet for added stability, and over on the back there's a bass and volume knob for additional control over your sound.
There's also 2 RCA inputs for connecting to your TV and/or your PC.
It's certainly not a very ornate design at first glance, but given the focus is on the sound with aesthetics being second, it's still a nice design all things considered.
For those that prefer a more subdued looking speaker that doesn't call attention to itself, you'll really like this speaker.
Features
---
Active Speaker Design
---
By utilizing an on board amplifier, the need for a receiver is forgone as its active design allows you to simply plug and play
Flared Bass Reflex Port
---
Calibrated with a flared bass reflex port, distortion is reduced resulting in a cleaner and richer sound.
Dark MDF Wood Exterior
---
Made of a darker MDF wood, the low key appearance of the 980T allows it to fit in with almost any room setting while the fully wooden enclosure helps to reduce acoustic resonance
Compact In Size
---
Compact in size, these bookshelf speakers are perfect for desktops and smaller rooms
Adjustable Bass & Volume Knob
---
An adjustable bass & volume knob on the back allows you to dial in your sound the exact way you want it
Dual Inputs
---
Through the usage of 2 sets of RCA inputs, the Edifier R980T can be connected to more than one audio device at the same time meaning you won't have to keep switching inputs.
How To Set It Up
---
Setting up the 980T is going to depend on where your plan to use them.
If you're planning to use them with your PC, then you'll want plug in the 2 RCA cables into the inputs labeled PC, then from those inputs into your PC.
Then connect the including speaker wire from the one speaker into the other.
Then plug in the power cord and turn up the volume knob on the back.
If using with a TV, plug the 2 RCA cables into the 2 inputs on the right (the ones not labeled PC) and the other end into the corresponding outputs of the TV.
It can also be used with other devices that have a 3.5mm jack since it comes with an RCA to 3.5mm cable.
Use that cable to connect them if you want to use that particular device.
The Sound Quality
---
Honestly, this is where things get interesting because the sound quality of the Edifier R980Ts varies wildly depending on how you use them.
Now right off the bat, I'll just tell you beforehand that these are near field speakers meaning they may not be suitable for really large rooms.
I'd go with the Edifier R2000DB if that's the setting you'd need them for.
But for the average to smaller room and/or for use with a desktop PC, these are more than enough.
So how do they sound then?
Without equalization or any tweaks right out of the box they sound pretty decent, but there's really more to the story than that so I'll break down my thoughts further.
The Sound Quality With Music
---
When it comes to music, the Edifier R980T are actually solid performers stock.
Without touching the bass knob and simply turning the volume up, there's some really great clarity here.
Highs are represented well, and come through with a clean and articulate authority.
They don't seem sibilant or twangy when cranked up, but simply present without calling much attention to themselves.
When turning up the bass knob, the midrange becomes audible, and is seemingly reserved but clean.
It's very neutral sounding if anything.
As for the bass and it's adjustability, I was genuinely surprised by how good the implementation of this capability was.
In a lot of active speakers that include this knob, turning it up results in the bass either becoming overbearing, or muddling the sound to the point where you don't even want to use it.
This isn't the case here at all thankfully.
When turning it up, it offers a very clean and tight bass that's genuinely pleasing to listen to.
There's no distortion (at least that I noticed) and it's pretty punchy for a bookshelf speaker.
For me, setting the knob at the 3 o'clock position yielded the best balance between bass and everything else so I'd recommend you trying that to see how you like it.
They get pretty loud too, and you'll be glad to know that at those higher volumes they retain their clarity.
However remember a little bit ago I said the sound quality varies wildly depending on how you use them?
Well I said that because these speakers respond to EQ shockingly well — to the point where they almost seem like a different speaker.
When combined with a proper equalization setting, these speakers absolutely sing, and come to life with a rejuvenated sense of dynamism.
Combined with a good preamp this is taken even further, but even using a few sliders with EQ results in really great experience.
That's not to say the stock experience is bad, because funnily enough it's actually pretty good, I just think the speakers responding well to EQ shows they're actually capable of a whole lot more than what they initially let on.
It's really interesting, and if you have the ability to, I'd definitely say try it. But if not, they're still really good for music.
For Movies
---
As far as how they fare with movies, I found them to work just as well in my opinion.
Obviously they won't give you as deep a bass as using a dedicated subwoofer or anything like that, but they're leagues above TV/computer speakers for sure.
Voices are very easy to hear, and the overall soundstage is very smooth engaging.
Little details are represented well, and nothing is over done or over bearing.
Really not much to say in this regard that hasn't been said already.
They're just a solid performer all around honestly.
Something peculiar though is that the knobs are on the back, so if you want them sitting flush with the wall but want to adjust the sound, you'll have to move them each time.
It's a minor thing, but would have been nice to maybe have controls on the front instead.
Still it doesn't really take much away from the experience as these are definitely a quality speaker.
They're like a slightly smaller Edifier R1280T basically, with the same quality sound.
But the main takeaway here is that if you're just looking for a set of bookshelf speakers for use in a smaller room that'll do the job without having to give an arm and a leg in the process to do so, these are a really great choice to go with in my opinion.
Likes
---
Clean Sound
Bass control works well
Can be used with more than device at a time
Responds well to EQ
Subdued appearance
Dislikes
---
No Bluetooth
Not suitable for larger rooms
Controls on the back
Final Thoughts
---
Hopefully you've enjoyed this Edifier R980T and now have a better idea of whether these are the right set of speakers for you.
Besides their impeccable sound quality, they look great and are a great addition to a home theater.
Highly recommend them.
Remember if you have any questions or concerns definitely feel free to reach out.
Also leave a comment below letting me know how you like them.
Until next time, make it easy, keep it simple.
Specs
---
Box Contents
---
2 Edifier R980T Speakers
RCA Cables
3.5 mm cables
Speaker wire
Universal 110V-240V power supply
---
Inputs/Outputs and Connectivity
---
2 X AUX inputs
Loaded spring clip terminals for speaker wire
---
Total Power Output
---
RMS 12W × 2
Signal To Noise Ratio
---
≥85dBA
---
Input Sensitivity:
---
PC: 700±50mV AUX: 550±50mV (THD+N=1%)
Bass Driver
---
4 inch (116mm)
---
Treble Driver
---
Φ13 mm silk dome
Active/Passive
---
Active
Frequency Response
---
70 HZ-20 kHz +/-9db
---
Dimensions [Per Speaker]
---
5.5in Width x 8.9in Depth x 7.75in Height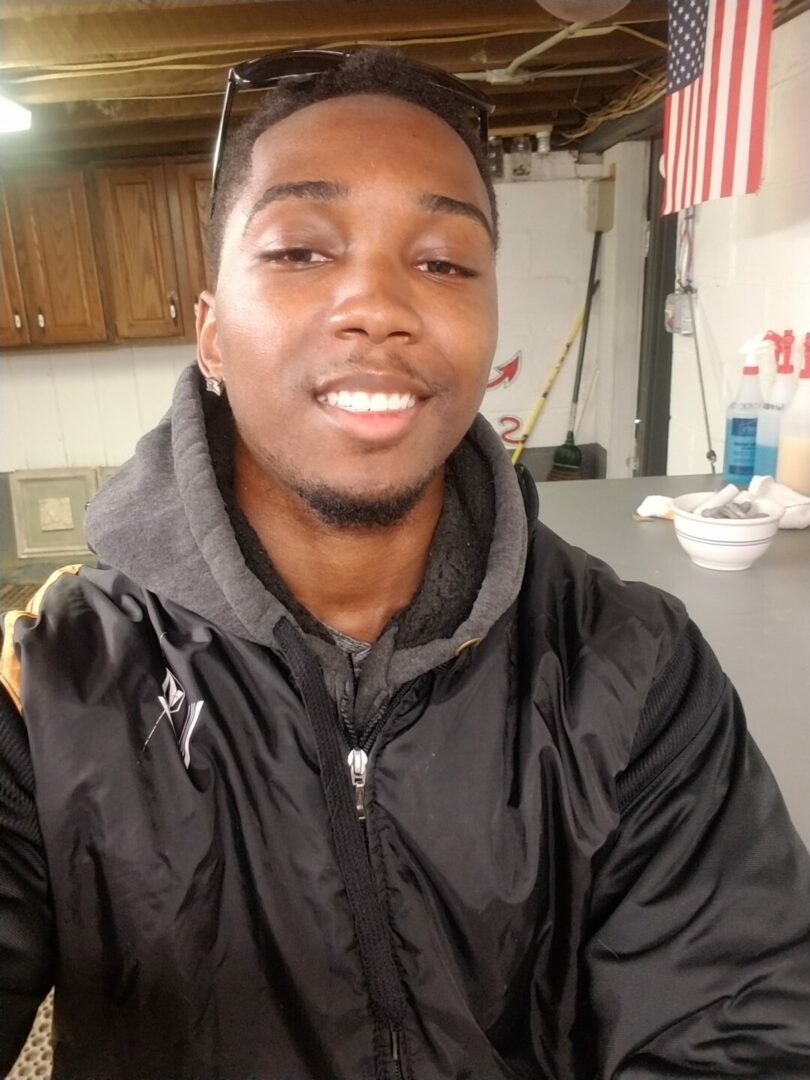 Hey everyone it's nice to meet you. I'm Jay & I've been with this hobby for many years now. I decided to create this site to share everything that I've learned from personal experience with you. I also happen to be a huge gamer, lover of all things tech related, and a major fitness buff (love weightlifting)

https://Facebook.com/easyhometheater

https://Twitter.com/easyhometheater

previous - next