As an Amazon Associate I earn from qualifying purchases. Disclosure
Presonus Eris E3.5 Nearfield Monitor Review
---
Today we'll be covering the Presonus Eris E3.5 Nearfield Studio Monitors to not only see whether they're quality speakers, but to see whether they're the right pair of speakers for you.
You might be wondering what kind of speakers these are, or even how they might compare to similar bookshelf speakers so we'll answer all of that and more in this comprehensive review!
Presonus Eris E3.5 Review – A Quick Summary
---
The Presonus Eris E3.5s are absolutely fantastic nearfield speakers especially suitable for content creators or even the every day person & manage to surprise with gripping clarity and precision. They're particularly great with music, and have a sonic fidelity that makes them really fun to listen to. 
Appearance
---
The appearance of the Presonus Eris E3.5 can best be described as subtle yet refined.
Up top you'll notice the 1 inch silk dome tweeter hidden behind a black metal guard.
Under that is the 3.5 inch woven composite woofer that's a subtle blue in color that I think looks really cool.
Towards the bottom of the speaker you'll notice a volume knob, auxiliary inputs for mobile playback, and a toggle power button.
There's also a small Presonus insignia to the right that adds a splash of color and flair.
On the back you have acoustic tuning knobs that control bass and treble, and under that are 2 sets of inputs – 2 balanced TRS inputs and 2 unbalanced RCA inputs.
Interestingly, amplification is only in the left speaker meaning you have to connect the included cable to the right speaker for them to both work.
That's the reason why one speaker has acoustic controls and the other doesn't since it's to control them both.
The speakers themselves are made of a medium density fibreboard with black vinyl laminate that actually looks premium in person.
But I did notice that they tended to pick up fingerprints so you'll want to occasionally wipe them down.
There's also no XLR input like the higher end Eris models so that's something to keep in mind.
They're also pretty small in stature at 6.4 x 5.6 x 8.3 inches making them great for smaller spaces.
Over I'd say they're a good looking speaker that blends in; though there's no speaker grille which would have been a nice inclusion admittedly.
They have a really likeable design though, and feel solid while still remaining light weight at 6.39 pounds.
Features
---
Quality 3.5 Inch Drivers
---
Made of Kevlar, these 3.5 inch woven composite drivers output a powerful bass response. The weave pattern on the drivers specifically gives them a more balanced sound that's also cleaner overall.
1 Inch Silk Dome Tweeters
---
The Eris E3.5 monitors have 2 ultra low mass silk dome tweeters that allow it to put it out crystal clear sound without any harshness. They also have a wide dispersion pattern that allows the sound to emanate more freely around the room.
3 Different Types Of Audio Inputs
---
Through the 3 different types of audio inputs; 1/4 inch TRS inputs, a pair of RCA inputs, and a front panel 1/8 inch unbalanced line inputs for mobile devices. you're able to connect to pretty much any line level sources. This gives you flexibility with how you use the speakers.
Even Frequency Response
---
An even response makes these speakers a great choice for near field listening and continues the prestigious audio that Presonus speakers are typically known for.
Easily Adjustable Sound
---
With high and low frequency controls, you can adjust the sound to your liking for your specific listening conditions.
How To Set Up The Presonus Eris E3.5 Speakers
---
Setting up the Eris E3 luckily is pretty simple.
First take the included speaker wire and connect the corresponding red and black wires from one speaker to the other.
Then connect the included power cable. From here you can either connect via bluetooth or connect an external device to pair with it.
Turn it on and adjust the sound to your liking.
Thoughts On The Sound Quality
---
So what are my thoughts on this particular pair of speakers with regard to their sound quality?
Well pretty unsurprisingly, I would say they have a really balanced sound signature, and to put it simply, sound really great.
Sometimes I like to see what the frequency response of a speaker is like and as a fun little experiment I decided to measure the frequency response to see what it would look like with this one.
Interestingly enough, there was a slight dip in the midrange that I didn't notice by ear.
Everything else was a pretty flat line.
The sound quality itself was really incredible in my opinion, and it wasn't something I noticed at all.
For an audio professional or recording artist, that would be something to either test for yourself or just be aware if you're meticulous about accuracy.
I haven't seen similar sentiments echoed on forums or reddit or anything, so maybe that isn't even the case and it was simply my room acoustics.
But again as far as the audio quality itself goes though, it was definitely pristine, and a lot louder than I initially thought they'd be.
Everything sounded crisp and clear, and content played through the speakers was really enjoyable.
As a general overall assessment, the speakers honestly sounded great. But let's dive deeper..
Their Performance With Music
---
For casual nearfield/desktop listening with music, these speakers definitely shine.
Instruments are represented with precision, and the vocals come through with lifelike production.
Even with regards to the bass quality, each kick of a drum or drop of a beat came through with a satisfying thud.
The bass didn't sound muddy or lacking and was actually really substantive I felt.
It wouldn't replace a fully dedicated subwoofer obviously, but they perform really well all on their own.
For listening to music in a larger room, surprisingly I found the speakers to still hold their own in terms of clarity.
Now I did notice a slight drop off in the force of the bass at those higher volumes, however never once did they distort which is really worth commending.
Their Performance With Movies
---
Their performance with movies was similar to music in that everything again was crystal clear and immersive, however given that the speakers only go to about 80 Hz normally, I'd definitely recommend a subwoofer if watching movies is your primary reason for considering these speakers.
Luckily Presonus actually makes really good subwoofers and one in particular, the Eris sub 8, that actually pairs with these speakers specifically.
But besides the bass aspect, the midrange and treble sound incredible and work really well with movies.
There's no harsh sibilance, no hard to hear vocals – it's just good clean sound you can't help but appreciate.
Are Presonus Eris 3.5 Good For Mixing?
---
Now are the Presonus Eris 3.5 good for mixing?
Honestly if your intention is to specifically mix and record audio, I would probably opt for the larger variant in the lineup, the Eris E5 BT 5.25 monitors since the drivers are larger and the class D amplifier allows it to output more power.
I'd say the Eris 3.5 is still good for mixing, just keep in mind the smaller drivers may not be able to output as much volume.
Presonus Eris 3.5 vs Edifier R1280T
---
Now how do these compare to say the Edifier R1280T?
Well right off the bat, I'll say that the R1280Ts definitely
a lot warmer in sound signature than the Eris 3.5s.
The Eris speakers have a slightly more subdued and balanced sound when compared with the more active yet warmer sound of the Edfiers.
In this case it's really a matter of preference since when it comes to the sound quality itself, both are pretty comparable in my opinion.
Presonus Eris vs M Audio BX3
---
How do they compare with the M Audio BX3 monitors?
The BX3 monitors are technically more powerful than the Eris 3.5s so with that in mind, they technically might get louder.
But sound quality wise, the Presonus are still pretty comparable, it's just the former gets louder.
Who Are They For?
---
The Presonus Eris E3.5 are for the more casual listener that just wants something that sounds good without the hassle.
They work best as nearfield monitors meaning they're better for desktop or close range listening, rather than as a main component in a large room home theater.
Recording artists or audio professionals would probably find the E5 BT-5.25 inch a more suitable option.
Pros/Likes
---
Suprising clarity
Solid bass
Adjustable bass & treble
Ample volume
Easy to setup
Not very large
Nice design
Cons/Dislikes
---
Can't be wall mounted
Bass rolls off at 80 Hz
Picks up fingerprints
Final Thoughts
---
That about wraps it up for this Presonus Eris E3.5 review.
In short, they're great nearfield speakers for content creators or even the causal listener & manage to surprise with gripping clarity and precision.
They're particularly great with music and have a sonic accuracy that makes them fun to listen to.
But that's all I have for now. If you have any questions, feel free to reach out and I'll respond.
Until next time. Make it easy, keep it simple. 😁
Specifications Of The Presonus Eris 3.5
---
The specifications of the Presonus Eris 3.5 are as follows; 
Inputs
---
1 Stereo 1/8 inch input
2 Balanced 1/4 inch TRS inputs
2 Unbalanced RCA inputs
Performance
---
Frequency Response – 80 Hz – 20 kHz
Crossover Frequency – 2.8 kHz
Amplifier Power – 25W/speaker
LF – Driver3.5″
HF Driver 1 inch silk dome
Peak SPL at 1 meter -100 dB
Input Impedance – 10 kΩ
User Controls
---
Volume Range A-type taper
MF ControlVariable -6 to +6 dB, center 100 Hz
HF ControlVariable -6 to +6 dB, center 10 kHz
Protection
---
RF interference
Output-current limiting
Over-temperature
Turn-on/off transient
Subsonic filter
External mains fuse
Power
---
100-120V ~50/60 Hz or 220-240V ~50/60 Hz
Cabinet
---
Vinyl-laminated, medium-density fiberboard
Physical
---
Width 5.6 inches (141 mm)
Depth 6.4 inches (162 mm)
Height 8.3 inches (210 mm)
Weight (per pair) 6.4 pounds (2.9 kg)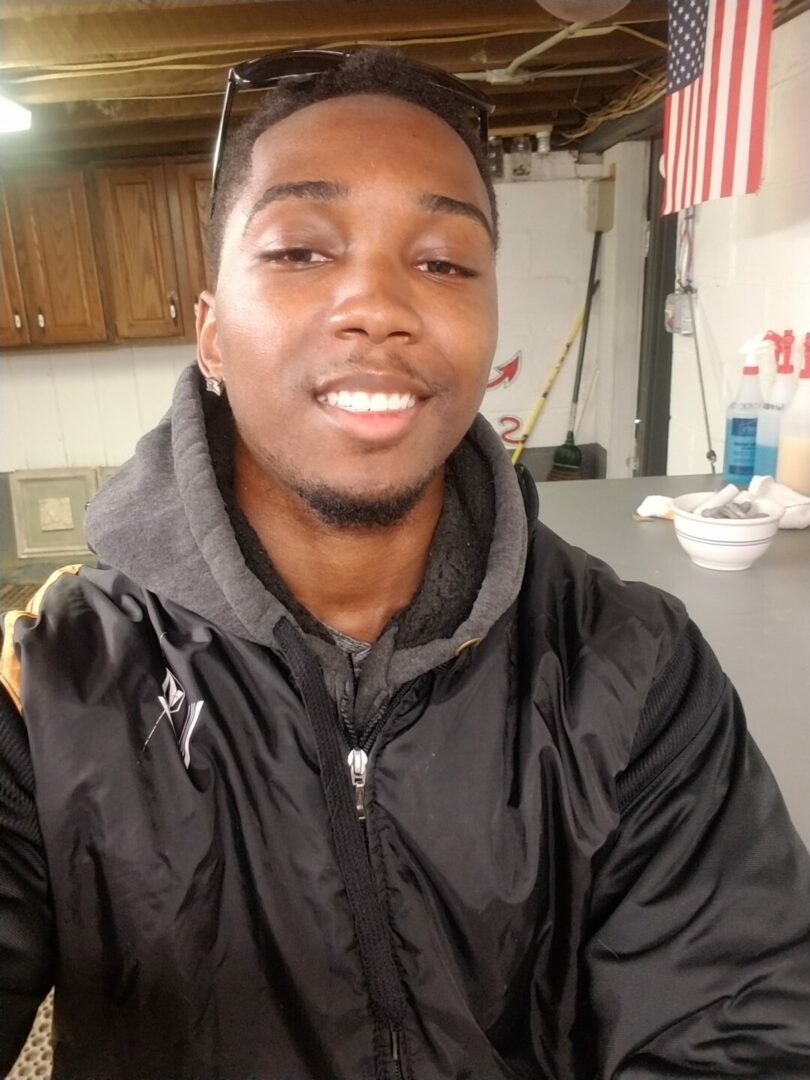 Hey everyone it's nice to meet you. I'm Jay & I've been with this hobby for many years now. I decided to create this site to share everything that I've learned from personal experience with you. I also happen to be a huge gamer, lover of all things tech related, and a major fitness buff (love weightlifting)

https://Facebook.com/easyhometheater

https://Twitter.com/easyhometheater

previous - next