As an Amazon Associate I earn from qualifying purchases. Disclosure
Logitech Speaker System Z623 Review
---
Tired of not being able to hear the dialogue in the movies you watch?
Or perhaps you feel your music listening sessions are a kind of underwhelming lately.
Heck, maybe you're a gamer like me and just want something that'll give you a more immersive experience.
Well in this Logitech Speaker System Z623 review, we take a look at an awesome little 2.1 channel system that I feel addresses those issues, but also manages to punch above its weight in a way that makes it a pretty easy recommendation.
So let's take a closer look to see if this is the right system for your needs.
Design/Appearance Of The System
---
With regard to the actual look of the Z623 speakers and subwoofer, the first thing I noticed was how much fancier they looked in person compared to their pictures.
Starting with the speakers, it's easy to see they have a pretty unusual look; slim at the top and widening towards the bottom.
It certainly helps them stand out, going for a unique aesthetic opposed to the typical monolithic design we're used to.
Up top is a THX logo and in the middle is a 2.5 inch full range driver covered by a non removable metal grille.
At the bottom is the Logitech logo and a bass & volume rocker to the right.
The satellite speakers are also two piece ABS plastic with 6 screws holding them together (4 are visible on the exterior)
What was most surprising about the speakers besides their sound, was how hefty they felt for their size.
They're not giant speakers by any means, but taking them out the package and holding them in the hand, you'll notice they have a certain sense of heft to them that makes them feel more premium honestly.
They're not too big either at 7.7 x 4.6 x 5.0 so you won't have to worry about placement unless you have an extremely limited area.
As for the subwoofer, it's an all black MDF wood cabinet that houses an 8 inch, stamped steel basket driver covered by a black metal grille with a smaller port over on the side for enhanced clarity.
That's actually pretty unusual for a pack in subwoofer because stamped steel baskets allows them to go deeper when it comes to bass and are found on more premium variants, so to see it here is a welcome surprise.
Also the way the driver and subwoofer port are outlined by this matte plastic makes it look incredible in person honestly.
The subwoofer as far as size goes, is pretty standard fare at 11.2 x 12 x 10.5 inches meaning you'll likely want to place it on the floor unless you have a really big desk.
From a visual perspective then, you'll find that the Z623 is certainly an attractive looking 2.1 system, with little details and flourishes that give it a unique aesthetic that works in most rooms.
Features Of The Z623
---
A Quality THX Certified 2.1 System
---
Being that this is a certified THX 2.1 system, a relatively hard standard to reach, you can be assured that awesome sound quality certainly isn't a thing that's lacking here
400 Watt Peak/200 Watt RMS System
---
With a 400 watt peak and 200 watt RMS (35 watts per speaker) you can enjoy powerful sound in even large entertainment rooms.
Integrated Controls On The Speaker
---
Integrated controls right on the speaker make it easy to adjust your sound and bass the way you want it
Enhanced Flexibility With RCA & 3.5 Millimeter Inputs
---
RCA & 3.5 Millimeter Inputs allows you to connect up to 3 devices ranging from a game console to your TV, or perhaps even a computer. This flexibility allows you to have choice with how you listen to your content.
How To Set Up The Z623 System
---
Setting up the Z623 system is relatively simple but will of course depend on what you plan on using it with.
With A TV
---
Being that this is an active, or self powered system, it skips the need of having to use a receiver with it.
The downside of that of course is the lack of an HDMI slot so you'll have to use RCA cables.
So to set this system up with your display, you'll have to plug in the left speaker with the included VGA cable into the subwoofer, and the right speaker connects into it via the included phono plug.
Then connect the red & white RCA cables into your TV from the subwoofer and you're good to go.
With A PC
---
Setting up with a PC is pretty similar, but you also have the option of using the included 3.5mm jack if you chose to do so.
The Sound Quality & How It Fares
---
So the most important factor in your decision, how does the Z623 actually sound?
Well I've alluded to it already, but simply put, I was blown away by it.
It's honestly one of the best 2.1 channel systems I've heard in a long time.
I wasn't expecting to like it as much as I did, but the more I listened to it, the more impressed I became.
The bass output is especially impressive and wasn't something I was really expecting having personally heard separate subwoofers prior.
The bass was hard hitting but smooth, and when turned up, didn't distort which was also really surprising.
Occasionally with all in one systems, you run into the issue of distortion because there's simply not enough power to handle what's asked of it, but this system didn't have that issue at all.
It was enough where you'd feel the bass and really made movie, music, and even gaming a lot more fun.
None of the finer details were lost in the mix, and it was able to really showcase its power when turned up.
You can definitely tell why there's a THX certification here because when it came to the speakers, not only did they get loud, handled a variety of content like a champ.
Their treble seemed balanced, the mids weren't recessed, and when combined with the sub, made for a really enjoyable experience.
A little tip for you by the way, I found turning the bass knob between the 1 & 2 o clock position to be the most preferable as going below that made it feel a little underwhelming while going too much past that caused it to feel boomy and inaccurate.
Your experience might be different since it really depends on how they're positioned and the room they're placed in, however that was the sweet spot that I found to be a good starting point to go with.
Something that is worth mentioning is that there's a lack of Bluetooth support in the base model so if that's something important to you, the model with a Bluetooth adapter would be the one to go with.
The lack of an optical port is also an interesting omission so if that's important to you, then the more premium model in the line, the Z625 would offer that.
Another caveat is that there isn't an included remote, so if you use this system with your TV, you'll have to change the volume by hand since most TVs have a fixed audio output and not a variable one.
Not a big deal but it's something to be aware of nonetheless.
Keep in mind there isn't a dedicated center speaker so I've found them to be better for nearfield and stereo usage with things like a desktop or smaller room.
But it's hard to personally fault for what it doesn't have when the essence of the system and one of the most important things you'd really care about, the actual sound quality, is really good.
It's powerful, clear, and offers a cinematic experience that really makes you appreciate it.
If you don't mind those things previously mentioned, then it's a great 2.1 channel system to go with.
Pros/Likes
---
THX level sound quality
Hard clean bass
Great for movies, music, and even gaming
Can adjust the amount of bass
Looks good
Cons/Dislikes
---
Proprietary connections
Lacks Bluetooth
No HDMI or optical input
No included RCA cables
Final Thoughts & Who It's For
---
So that brings us to the end of this Logitech speaker System Z623 review.
It's a system for the casual listener who just wants something that's a step up from the typical TV audio that listens to movies music and occasionally games from time to time.
It can be stated enough how good of a system it is for what it does, and it genuinely caught me off guard with not only its sound quality, but how powerful this little system really is.
For nearfield use with a PC, to a relaxed stereo experience even in a typical room, this is a great choice to go with. If you don't mind the caveats previously mentioned, it's honestly a lot of fun.
The Z623 is solid, and I definitely recommend it.
But that's all I have for now. Hopefully you found this review helpful and if you did, be sure to share it.
If have any questions or concerns, reach out and leave a comment below letting me know what you thought of the system.
Until next time, make it easy, keep it simple. 💪
Specs
---
The specs of the Logitech Z623 are as follows:
Wired Connectivity
---
1 x Stereo RCA Input
2 x 1/8″ / 3.5 mm Input
1 x 1/8″ / 3.5 mm Output (Headphone)
Speaker System Channel Configuration
---
2.1-Channel
Amplifier Power Rating
---
Front:70 W
Controls
---
Bass, Power, Volume
Subwoofer Amplifier Power Rating
---
130 W
Physical Dimensions For Left & Right Speaker:
---
4.6 x 5.3 x 7.7″ / 116 x 135 x 195 mm
Subwoofer:
---
11.9 x 10.4 x 11.1″ / 303 x 264 x 282 mm
Weight Right Speaker:
---
31.7 oz / 900.0 g / 1.981 pounds
Weight Left Speaker:
---
29.9 oz / 850.0 g / 1.869 pounds
Subwoofer:
---
14.3 lb / 6.5 kg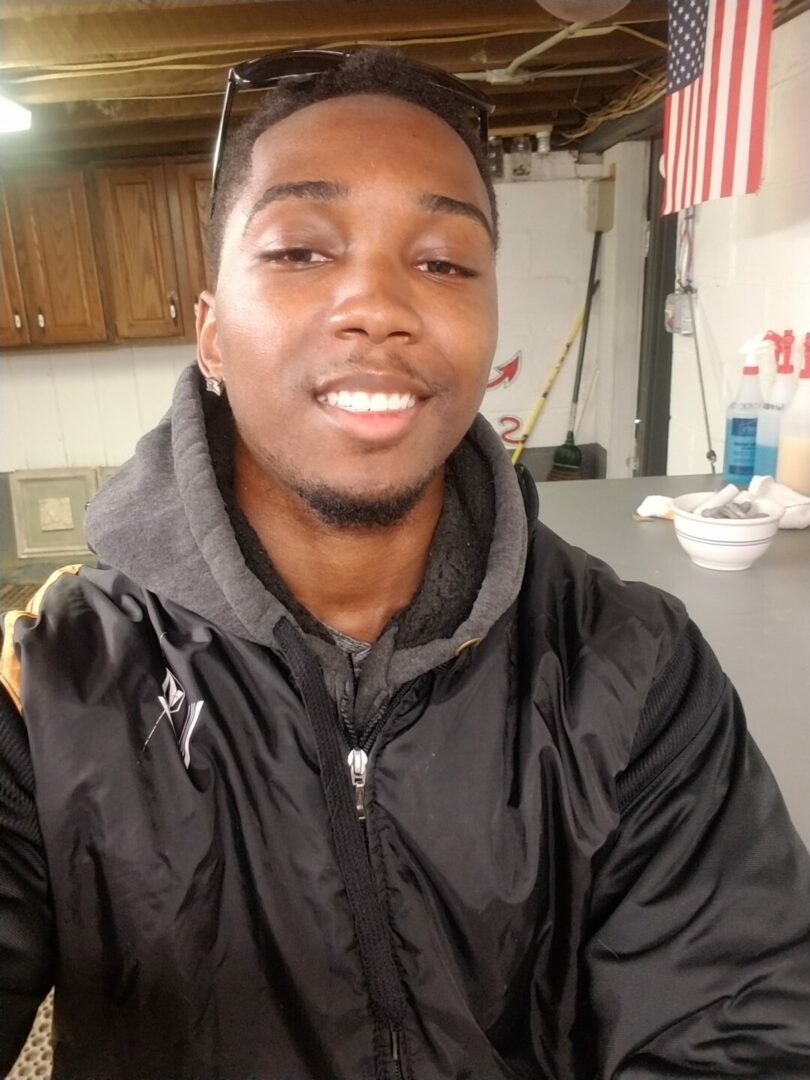 Hey everyone it's nice to meet you. I'm Jay & I've been with this hobby for many years now. I decided to create this site to share everything that I've learned from personal experience with you. I also happen to be a huge gamer, lover of all things tech related, and a major fitness buff (love weightlifting)

https://Facebook.com/easyhometheater

https://Twitter.com/easyhometheater

previous - next