As an Amazon Associate I earn from qualifying purchases. Disclosure
Samsung HW-A550 Sound Bar Review
---
Almost yearly, Samsung has offered a refreshed lineup with its soundbar options in the forms of an entry model (A series), midrange (S series), and premium tier (Q series) — understandably so as soundbars have only increased in popularity due to interest in home theater itself rapidly growing.
So with this Samsung HW A550 review, we take a closer look at this next generation 2.1 channel system that directly replaces the HW-T550 & HW-T650 from the prior year, intent on improving upon its predecessors in the T series.
But does this new revamped A-series do a substantial job of advancing its feature set from the prior line, how does it compare with the other soundbars in the series, and most importantly, is this a soundbar that's right for you?
It very well could be, so without further ado, here are my thoughts on this very interesting soundbar!
Design/Appearance Of The Device
---
The design of the Samsung HW A550 actually doesn't deviate much from its predecessors.
Being the midrange option in the series situated between the 450 and 650, it measures 33.9″ x 2.2 "x 3.3″ (860.0 x 55.0 x 85.0 mm) with a weight of just 4.63 lbs (2.1 Kg) — not only making it compact enough to fit under TVs 43 inches and above, but making it a more viable choice in terms of size for a wider market in general.
Now in terms of its appearance, at first glance you'll notice the exterior of the device is very subdued, opting for subtle detailing rather than full blown opulence.
But it's when you look closer that you begin to appreciate the aesthetic that Samsung went for that really gives that premium feeling.
The front of the sound bar has a black non removable, diamond pattern magnetic grille that seems to stop just short of the bottom and the sides of the unit.
Beneath the grille is a helpful LED display placed in the center of the unit since there isn't a center channel.
The display is bright and easily visible, though it displays 3 letters at a time so messages scroll sideways across the display when changing a setting.
Chamfered upper corners also bevel towards the top, and gives it that unique flair that Samsung soundbars are often known for.
The top while made of plastic, has an almost brushed metal texture to it that feels nice to the touch and has a unique benefit that I feel is worth mentioning — it helps mitigate fingerprints!
Nothing ruins a nice design like unsightly fingerprints so you'll be happy to know that the A550 does a great job in that regard.
On the back of the soundbar, you're able to see all of the connection ports.
It has a slim design though do note there isn't any internal IR tech in it so if it blocks any part of the bottom of your TV, it may not be able to communicate with it.
Or you could always wall mount it since there's holes on the back that would allow for that.
The subwoofer also has similar design language to the A550, what with its subtle round corners and boxy look, allowing it to blend in aesthetically with most living conditions.
Featuring a front facing driver covered by a fabric cloth, it measures 7.9″ x 13.9″ x 11.4″ (200.6 x 353.0 x 290.0 mm) with a weight of about 11.7 lbs (5.3 kg) making it a very manageable and easily placeable sub (especially when compared with some of the more gargantuan subs out there)
Interestingly, unlike the main unit, the included subwoofer is made of  wood instead — with a large reflex port on the back to help with reducing chuffing at higher volumes, along with the pairing button and the connection for powering the sub.
It's certainly simple in design, forgoing additional physical buttons in place for a cleaner look which I think looks good.
So when it comes to looks, the HW A550 hasn't actually changed much, if at all from it's earlier counterparts, but that's not a bad thing when it already has one of the most attractive designs to begin with.
It easily blends in with most rooms due to its subtle visual presentation, harboring a design language that screams quiet confidence.
Features
---
Bass Boost For Harder Bass
---
With an already impressive 250 watts of power from the subwoofer alone, if that's not enough, enjoy an instant boost in bass with the press of a button
160 Watts For Powerful Sound
---
Touting a dual driver configuration that uses an oval driver & tweeter combo with each of the 4 drivers capable of 40 watts each or 160 in total, enjoy extremely powerful sound that fully immerses you in the action
Virtual 3D Surround Sound
---
Utilizing DTS Virtual:X technology, experience a thrilling surround sound experience without the need for external speakers
Great For Gaming
---
Your gaming experience is completely transformed with perfectly synced directional audio that moves with the on screen action, and crosstalk cancelation that minimizes distractions, giving you a gaming experience like no other
Optimized Sound For Various Types Of Content
---
It's not only gaming that's optimized with the A550, but other types of content too including sports, movies, and more
Multiple Connection Options
---
Whether it's through wireless with Bluetooth/Wifi, or a wired connection via HDMI, optical, or USB playback for Hi-Res audio, the way you enjoy your content is truly up to you
Full Control With One Remote
---
With compatible Samsung TVs, streamline control of both your soundbar and television with the included Samsung remote.
Wall Mountable
---
Using the included brackets, wall mounting this soundbar is an option also available to you, providing a true level of convenience
Can Be Used With Additional Samsung Speakers
---
Should you wish to go for a more traditional setup, the HW A550 can used with additional rear Samsung speakers to further enhance immersion
How To Set It Up
---
Thankfully, the process of setting up the A550 is very easy even for a beginner, and can be done in a wide variety of ways.
Should you wish to go the wireless route, getting things up and running is as simple as pairing the soundbar via Bluetooth, holding the button on the back of the subwoofer to pair it, and adjusting the treble and bass to your liking.
Should you opt for the wired route, you can connect the soundbar with an HDMI or optical cable from your television to the unit.
Something important to note is that this sound bar in particular utilizes ARC instead of eARC; meaning there isn't Dolby TrueHD or DTS-HD Master Audio pass-through.
Luckily it can still play the most common formats including LPCM 2 ch, Dolby Audio, Dolby Digital, DTS, and even Dolby Digital Plus which is utilized by most streaming services.
But as far hooking up this device, it's very accessible and user friendly which is definitely a plus.
Performance/Sound Quality
---
With that we come to the most important metric when gauging whether a soundbar is worth it, its sound quality.
So what's the performance like on the Samsung HW A550?
Honestly, it's really solid to put it shortly — with great sound and really impactful bass. However my opinion on it is a little more nuanced than that so I'll explain my experience further.
Performance With Movies
---
The most common reason someone typically gets a soundbar is either fomo, or they start to feel their TV sound quality isn't really cutting it for an enjoyable experience with their favorite movies, so they get one in hopes of noticing an improvement.
So with that in mind, the A550 is a massive step up from a mere TV speaker and you'll very much notice a difference.
Listening to a wide variety of movies from Star Wars to Spiderman first in standard mode, what's immediately apparent is just how versatile this thing is.
Despite not having a dedicated center channel, dialogue still came through crystal clear and highly intelligible.
There wasn't a need to crank the volume high to understand what characters were actually saying even in quiet scenes.
I know that's sometimes a complaint with some soundbars, however there's enough power here to completely avoid that issue.
The overall soundstage just had a certain sense of depth and presence, even for a soundbar that's not that big which was certainly a surprise.
Sound effects were crisp and convincing, and it really just made movie watching a treat.
From a surround sound perspective though,  you could still tell that the sound originated from the front of the room. It was to be expected since there aren't any physical side firing drivers to remedy that.
Trying the surround sound mode next, I did notice an improvement for sure, but it wasn't a markedly drastic one. The same thing could be said with the Virtual DTS:X mode.
However there were times were the emulation of the surround sound was actually convincing so I'd expect it heavily depends on the type of content you watch and even the room.
The good thing about there being different sound modes and settings is you can choose the one that appropriately suits your content, which is really one of the best features you could have when limited by hardware.
I'd recommend sticking with the DTS Virtual:X mode for movies as that had the best balance of everything from what I noticed.
The subwoofer meanwhile had a lot of power and extension to it, and in real action heavy scenes, it delivered the emotional impact you'd expect.
The absolute lowest notes did bottom out a bit, but it's not really something the average listener would even notice.
The sub managed to deliver clean engaging bass and complimented the soundbar in a way that definitely made the content fun to watch.
So to answer the question, the HW-A550 is great for movie watching.
What It's Like Listening To Music With The A550
---
Listening to music is another area where the A550 shines. Pretty much all the accolades mentioned with how it handles movies holds true with music, making a great choice in that regard as well.
The sound signature was really balanced from what I could tell, not teetering in any one specific direction harmonically.
The front 2 channels had good separation when it came to representing all the details in the track, and stereo panning effects were certainly noticeable making this a solid 2.1 channel experience.
Sonically, music sounded accurate, with none of the important hard to miss details overshadowed by midrange or low end.
The bass wasn't boomy or muddled at high volumes, and had an authoritative thump that you couldn't help but want to dance to.
So in summation, for the causal music listening experience, the HW-A550 is a great option to go with.
How The A550 Does With Gaming
---
The unique advantage that this soundbar has over others is a dedicated game mode for us gamers out there.
Utilizing stereoscopic sound, it does a great job with immersing you in the action, and is truly a step up if you're coming from just gaming on a TV or smaller speakers.
And with HDMI CEC compatibility, controlling things like volume, input, etc is made super easy.
Whether it's the newest Madden or Elden Ring (love that game) it really does a fantastic job when it comes to gaming performance.
Being that it's ARC and not eARC though, I'd recommend using the included optical cable if you plan on doing any gaming over 1080p or with HDR as that'll allow you the ability to use it with 4K content.
My Experience Watching General TV
---
What about with the most basic thing, how does the A550 do with simply watching TV shows or daytime television?
Well to no surprise, it does a remarkable job handling this type of content too.
Again dialogue was easy to hear even with basic cable, and there wasn't any distortion or digital noise to make note of.
Here's a quick tidbit you may find helpful though — for this type of content, I'd recommend using the adaptive mode so you don't have to fiddle with the settings constantly.
The adaptive mode, like the name suggests, adapts the sound to whatever it is you're watching – optimizing content on the fly and I found it to work really well surprisingly.
But as far as sound quality in general, everything sounded pristine, so no complaints there either really.
It works really well with everyday television viewing and content in general.
Likes/Pros
---
250 watt subwoofer delivers clean powerful bass
160 watt soundbar (410W system total) offers incredible sound quality
Versatility that makes it a great choice for a wide range of content
Great for movies, gaming, music, etc.
Ease of use with regard to setup
Choice of various sound modes
Can be used with external Samsung speakers
Bluetooth capability
Wall Mountable
Dislikes/Cons
---
No eARC
Doesn't include HDMI
USB Port Placement
Surround sound effects sometimes narrow
Final Thoughts
---
By this point you may be noticing a pattern. I mean what's there to say that really hasn't been said already.
Overall, the Samsung HW A550 is a fantastic soundbar that passes nearly every metric upon which a quality soundbar is judged on with flying colors.
It handles movies, music, and even gaming with ease, and is super easy to set up.
The quality of the audio itself is really solid, and because of that, I have no issues with recommending it.
Specs
---
The specifications of the Samsung HW A550 are as follows:
---
Color
---
Black
Number of Channels
---
2.1
Total Power (W)
---
410W
Special Features
---
Compatible with SWA-9100S
Audio Processing
---
Dolby
Dolby Digital 2ch
DTS
DTS 2ch
Audio Features
---
Sound Mode
Surround Sound Expansion,
Game,
Standard,
Adaptive Lite,
DTS Virtual:X,
Bass Boost
Wireless Surround Sound Ready
---
Yes
Number of Speakers
---
5
Subwoofer Included
---
Yes
Subwoofer Type
---
Wireless
AV Decoding Formats
Formats
---
WAV, MP3, WMA, OGG, FLAC, AAC, AIFF
Connectivity
---
HDMI In :1, HDMI Out: 1  Optical Inputs : 1, USB Music Playback, Bluetooth, Bluetooth Power On, One Remote Control, Power Consumption
---
Stand-by Power Consumption (Main)
0.5
Stand-by Power Consumption (Subwoofer)
0.5
Operating Power Consumption (Main)
25
Operating Power Consumption (Subwoofer)
45W(36W : Dual)
Free Voltage
Rated Voltage
Energy Star
---
Dimensions & Weight
---
Product Dimensions (W x H x D)
---
33.9″ x 2.2 "x 3.3"
Product Weight (lb.)
---
16.3 lbs
Subwoofer Dimensions (W x H x D)
---
7.9″ x 13.9″ x 11.4″
Subwoofer Weight
---
11.7 lbs
Package Dimensions (W x H x D)
---
36.5″ x 17.1″ x 10.7″
Package Weight
---
21.6 lbs
Shipping Dimensions (W x H x D)
---
36.5″ x 17.1″ x 10.7″
Shipping Weight (lb.)
---
21.6 lbs
Accessories
---
Remote Control
Wall Mount Kit
Battery for Remote Controller
Cable Included : Optical
ENERGY STAR® Certified
ENERGY STAR® Certified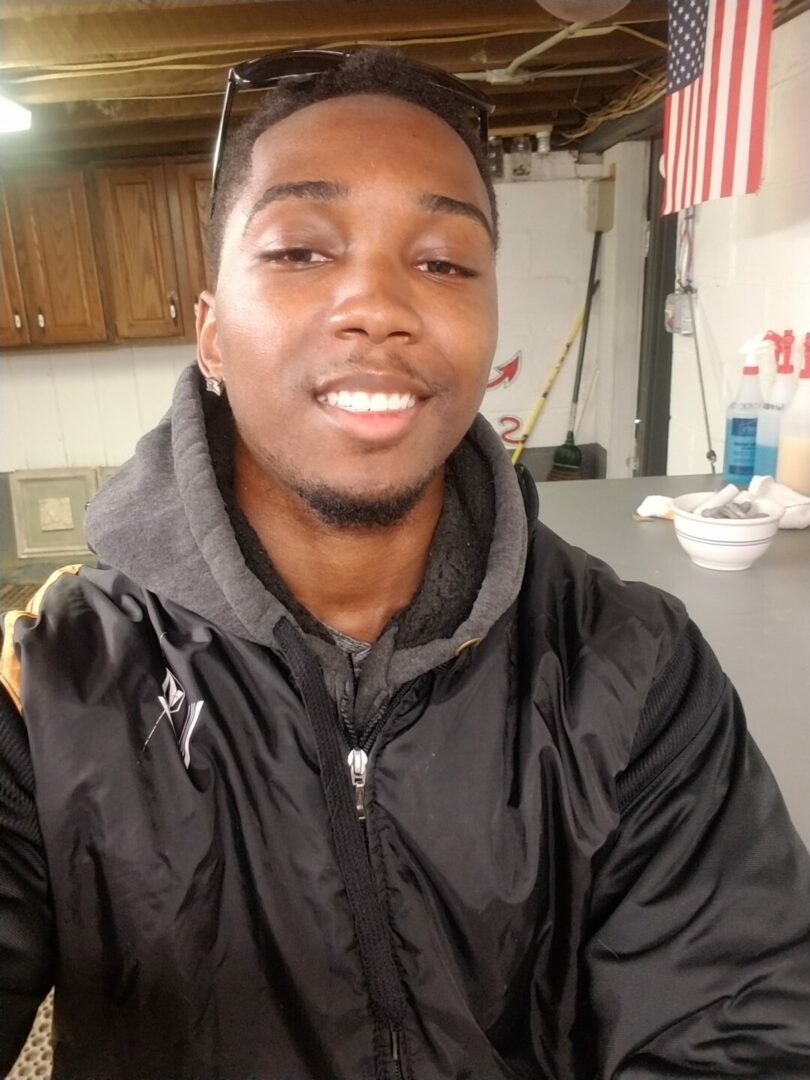 Hey everyone it's nice to meet you. I'm Jay & I've been with this hobby for many years now. I decided to create this site to share everything that I've learned from personal experience with you. I also happen to be a huge gamer, lover of all things tech related, and a major fitness buff (love weightlifting)

https://Facebook.com/easyhometheater

https://Twitter.com/easyhometheater

previous - next