As an Amazon Associate I earn from qualifying purchases. Disclosure
PHEANOO P15 Soundbar Review
---
Hey everyone hope you're all doing well.
I'm sure you've already gathered from the title what the focus will be today.
This is the PHEANOO P15 soundbar review, a look at a 2.1 channel soundbar that actually manages to impress with its abilities.
But what does it offer and is it the right soundbar for you?
Let's find out!
PHEANOO P15 Review
---
The PHEANOO P15 is an awesome 2.1 channel soundbar system who's latent performance belies its stout appearance. It's a great fit for the casual listener who isn't concerned with surround sound but still desires quality audio. Surprisingly proficient bass, easy setup, and Bluetooth capabilities make this an easy recommendation!
Appearance
---
When taking a look at the PHEANOO P15 soundbar, the first thing you'll probably notice is just how small it is.
At only 16 inches across, it's a really compact soundbar.
In fact, PHEANOO states that it's about the size of a keyboard which I feel is a fairly accurate assessment.
In terms of design language, it definitely goes for a simplistic yet practical approach.
On top of the device you have your manual controls for the Bluetooth, volume, play/pause, & the power with a small PHEANOO branding above that.
There's a black metal grille that wraps part way around the chassis, and the soundbar itself is made of plastic.
It feels solid though, and while not heavy, it still feels quality.
The same can be said of the subwoofer; which at height of about 14 inches nicely compliments the soundbar.
On the back you'll notice the connection inputs that include optical, auxiliary, USB, and HDMI ARC.
There's really not much else to say from a design standpoint to be honest. It's a small, low key looking soundbar that definitely blends in a majority of rooms.
In fact, there's a good chance you might even forget it's there until you hear it.
So to summarize, aesthetically speaking, it's a really nice looking soundbar.
Features
---
Bluetooth 5.0 Support
---
With support for Bluetooth 5.0, enjoy all your favorite music and content wirelessly from your smart device.
Easy Setup
---
The Pheanoo P15 is easy to setup thanks to its multitude of connection options, and even turns on & off when the TV does.
140 Watts Of Power
---
With 140 watts of power, enjoy room filling sound
Included Subwoofer
---
With an included subwoofer, deep bass helps to elevate the experience.
3 Different Sound Modes
---
3 different sound modes, dialogue, movie, & music allow you to tailor your sound to your content.
Helpful LED Indicator
---
A helpful LED Indicator automatically dims and can be turned off by pressing the button denoted by indicator on the remote.
Can Be Wall Mounted
---
The P15 can also be wall mounted for even further convenience
Small Size
---
At 3.8 x 16 x 2.9 inches and about 10.41 pounds, this soundbar easily fits in a variety of entertainment setups.
Includes Connection Cables
---
The cables you'd need to connect the soundbar are present and include an HDMI cable, 3.5mm to RCA audio cable, and a power cable.
How To Set It Up
---
Setting up the P15 is really simple thanks to its multitude of connections.
If you wanted to connect it to the television, thanks to HDMI ARC, all you would need to do is connect the HDMI cable into the input labeled HDMI ARC on your television.
For Bluetooth, simply press the button and pair it with your smart device.
Sound Quality
---
So how does the PHEANOO P15 actually sound though?
Clear.
Like really clear.
In fact, it caught me off guard because I didn't expect it to put out the level of sound it did at such a small size.
It wasn't so much the sound quality since I figured it'd probably sound decent, but the sheer volume it can reach.
This thing can get loud, and didn't seem to distort much at higher volumes.
Though I did notice the mids seemed to become more subdued at higher volumes.
But I have more thoughts when it comes to the sound so let's dive deeper.
Its Performance With Music
---
With music, the soundbar really shines I feel like — and provides a fun level of dynamism that really brings songs to life.
In the music mode in particular, I noticed that the mixture between bass and treble was balanced, which made it a real joy to listen to.
Instruments sounded articulate with a clarity that didn't fatigue in extended listening periods.
Vocals sounded lifelike and immersive, adding emotional layering to songs.
The bass is what stuck out the most though as it had incredible levels of impact and offered spectacular depth.
It didn't distort or sound boomy either. It was just good clean bass.
I liked that this subwoofer was wired too because sometimes wireless subs can lose connection or cut out.
With this one, you don't have to worry about that.
I will say though I do kind of wish it would have had the ability to extend the wire length via RCA rather than proprietary solution it uses.
There is a separate extension cable from PHEANOO though it's separate.
But given the integrated one is 7.5 feet, it's likely enough for the average entertainment setup.
Bluetooth also worked perfectly, and I didn't experience any issues with connecting.
Audio quality using it was solid, and the range seemed to be about 32ish feet.
Even the remote was simple to use and worked fine although it didn't come with batteries (it uses AAA)
Music in general though was a highlight.
With Movies
---
Movies I have to say are also really enjoyable with this soundbar.
Now it's not going to outpower a dedicated surround sound home theater or anything like that.
But for the average listener that just wants to watch movies in the typical sized room, then it's definitely a solid option.
The bass in particular again was the star as it gave depth to movies in a way that I was genuinely surprised.
It definitely seems to punch above its weight.
But that sentiment goes for the soundbar too.
When it came to speech, it represented dialogue in a way that easily surpasses the average TV speakers.
One of the worst things is having to rewind because you didn't hear what someone said.
Luckily these help avoid that.
Dialogue sounded natural, and didn't impose itself above the other frequencies.
It all seemed like a balanced presentation.
Even delicate sounds in the treble range were detailed and blended nicely into the mix.
Now it can't replicate the experience of surround sound though since the sound only emanates from the bar itself — so if that's a concern that's something to keep in mind.
But the quality of the sound that is there is honestly really solid.
I would say that the P28 has more range in the low end though due to it being more powerful with 160 watts, but the P15 still does its thing.
With TV
---
If you're looking into this soundbar because you need something to replace your TV speakers, this is definitely a good choice.
Just watching TV with this compared with the integrated speakers feels like a massive step up despite it's small stature.
Dialogue is crystal clear, and makes something like sports feel incredibly immersive.
It's hard to explain exactly what I mean, but its definitely a big difference once you hear it.
Pros/Likes
---
Great Sound Quality
Deep Bass
Easy Setup
Bluetooth 5.0
Can Be Wall Mounted
Small at 16 inches
Dislikes
---
Can't extend wired sub range
No granular DSP control
No batteries in remote
Final Thoughts
---
To summarize everything, the PHEANOO P15 is an awesome 2.1 channel soundbar system who's latent performance belies its small appearance.
Deep bass and proficient audio playback makes it a joy to listen to, and is finds its groove in small to average sized rooms.
That about wraps it up for this one though.
Until next time.
Make it easy, keep it simple.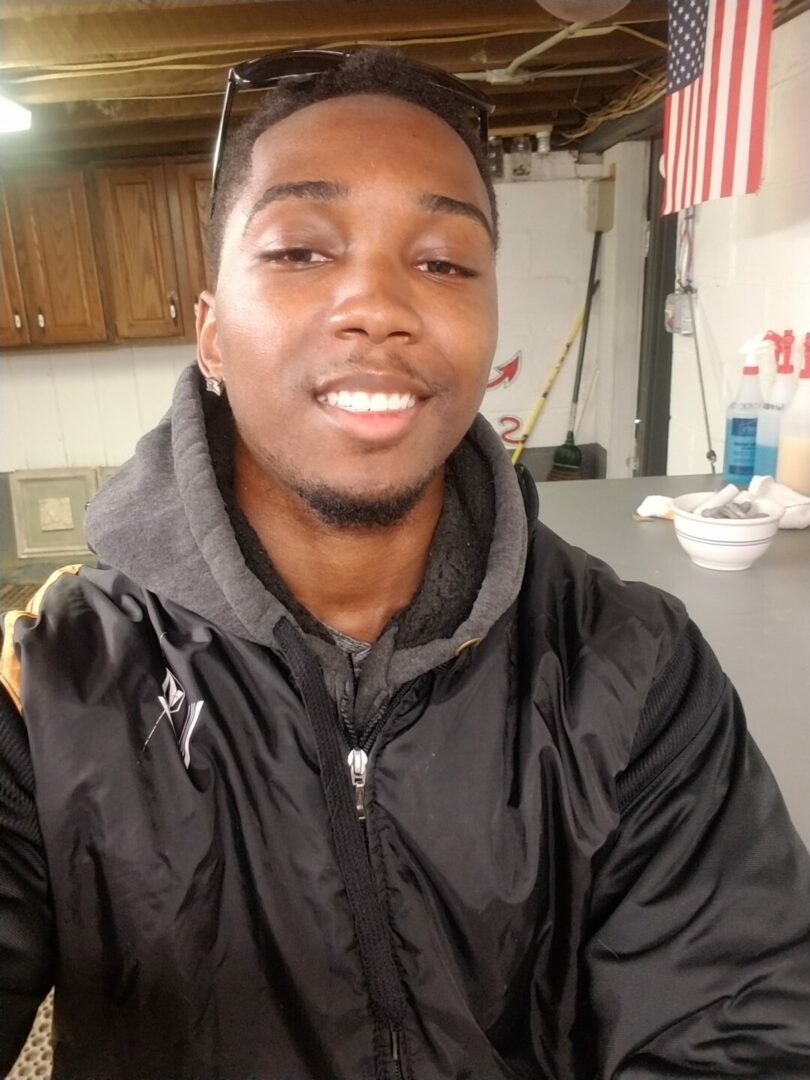 Hey everyone it's nice to meet you. I'm Jay & I've been with this hobby for many years now. I decided to create this site to share everything that I've learned from personal experience with you. I also happen to be a huge gamer, lover of all things tech related, and a major fitness buff (love weightlifting)

https://Facebook.com/easyhometheater

https://Twitter.com/easyhometheater

previous - next