As an Amazon Associate I earn from qualifying purchases. Disclosure
Majority Bowfell Soundbar Review
---
Today I decided to share with you my thoughts on an interesting little soundbar that I happened to come across.
Now it's not traditional in the sense that it's not exactly a full size soundbar. It's actually pretty small all things considered.
However what it's capable of given its size, is enough reason for you to consider this as a potential option in your pursuit of better sound.
This is the Majority Bowfell soundbar review!
Unboxing/Appearance
---
So the box itself is pretty simple in design. There's a picture of the soundbar on the front of the box, the name of the unit off to the left, and that's pretty much it.
Besides some grey and blue accenting on the side and top, there's not too much going on from a design standpoint. I like it though.
But we're not concerned with that, it's what's in the box that matters.
What you actually get within the box is the soundbar, a remote control, a power adapter, a 3.5 mm to 3.5mm audio cable, (aux cable) 3.5mm to RCA audio cable, an optical cable, and an instruction manual.
Taking a closer look at the soundbar itself, it's actually pretty nice in my opinion.
The front has a non removable metal grille that covers the majority of the front (had to) and up top is the majority branding.
Then off to the side you have buttons for the volume & power, and a line input to connect an mp3 device or smartphone.
It's a really small soundbar overall and its extremely light weight adds to that perception. As far as looks go, it definitely has a premium look about it.
Features
---
Compact Slim Design
---
A compact and slim design ensures easier placement while taking up less space
50 Watts With A Built In Subwoofer
---
At 50 watts and a built in subwoofer, enjoy clearer deeper sounds than the speakers typically found in the average TV
Optical Connection
---
With the option to connect via an optical cable, the Bowfell soundbar can be used with most TVs and monitors
Bluetooth Support
---
Built in Bluetooth support allows this soundbar to be used with all your wireless devices such as smartphones, tablets, and laptops.
USB & AUX Support
---
With both 3.5mm and USB inputs, your favorite music and content can be enjoyed from those devices too
Easy To Use Remote
---
An easy to use remote with large buttons allows you to also adjust the bass and treble to your liking
How To Set It Up
---
Setting up the Bowfell soundbar is going to depend on how you plan to use it but is really easy either way.
If you decide you want to use it to listen to music, then you can either connect a wireless device via Bluetooth, or connect a media device using the aux cable or USB.
If you want to use the soundbar with your television, then just connect it to your TV via the optical cable and plug in its respective power cable.
The Sound Quality
---
So how does the soundbar actually sound?
Well right off the bat I'll say that this is definitely a soundbar meant for medium to smaller sized rooms. I found that in larger rooms it didn't get quite loud and authoritative enough to warrant using it as the main source of sound.
But it's pretty obvious that it's intended use is in those smaller to medium sized rooms given its size.
So then how does it fare there? Well believe it or not it actually does surprisingly well, offering a tangible step up in clarity and bass especially when compared with a TV.
But to get more in depth, I decided to further break down my thoughts into how it handles a few of the most common types of media.
The Sound Quality With Shows & Daytime TV
---
When watching daytime television with this soundbar, the one thing I definitely noticed was that it actually did a great job with dialogue and voices.
It didn't sound tinny or hollow — there was actually a good amount of depth to sound which made it pleasing to listen to.
Watching a number different shows produced a similar result, with ambient noise and effects again reproduced surprisingly well.
If your main intention is show watching with the occasional movie maybe thrown in, then this is a solid choice to go with.
The Sound Quality With Music
---
With music, this soundbar is again, pretty good at what it does. Playing a variety of different music, what I definitely noticed was that intricate little sounds in the background weren't drowned out by drums or bass, it was all represented equally.
It seemed to maintain a good balance of kick and detail while never becoming too sibilant or muddy.
Now it's unrealistic to expect this soundbar (or even most soundbars for that matter) to have deep bass rivaling a subwoofer since that's just not what they were meant to do nor is it really feasible when they're a small size especially, but it still did a decent job even in that regard.
Despite not being at the level of a dedicated subwoofer, the bass in the Majority Bowfell is certainly better than what comes in a TV. So for music listening, it definitely does its thing.
The Sound Quality With Movies
---
This is where things get interesting because if you use this to watch movies and you're in a larger room, I'd maybe consider going with a surround sound setup.
Due to there not being any physical side firing drivers or virtual emulation, there's not as much directionality as a dedicated system, but that's not to its detriment when you consider the actual sound quality itself.
In a small to medium sized room, it's a soundbar that belies its appearance.
Despite its small stature, it can still pump out some serious audio, and that's especially true when it comes to movies.
Movie watching is a treat with this device as little details and sound effects are reproduced beautifully.
Voices seem full, and make dialogue really easy to hear.
Bass drops aren't as impactful as they are with dedicated subwoofers, but it's enough to add another compelling layer of depth to the scene nonetheless.
It's a world of difference when compared to TV speakers, and this unit is certainly a massive step up.
Plus the added treble and bass controls offers further granularity to really make the sound your own. Bluetooth also worked without a hitch, and connected pretty fast to my smartphone.
Overall then, I'd say if you're just looking for a soundbar that can provide you with quality sound in a small to medium sized room, then this a good choice to go with.
Likes
---
Great Sound
Clear dialogue
Small footprint
Bluetooth Works Well
Dislikes
---
Final Thoughts
---
Well hopefully you've enjoyed this Majority Bowfell soundbar review, a quick look at a soundbar I felt was pretty interesting.
If you're looking for something to rock a big room then this probably isn't it but if you're just looking for a way to get better sound in a normal sized room or bedroom, then it definitely works for that.
If you have any questions, don't hesitate to reach out since I'm here for you. Until next time. Make it easy, keep it simple!
Specs
---
The specs are as follows:
Box Contents
---
Soundbar
Remote Control
Power Adapter
3.5mm to 3.5mm audio cable
3.5mm to RCA Audio Cable
Optical Cable
Instruction Manual
Inputs & Connectivity
---
Optical
Aux
USB
Bluetooth
Power
---
50 Watts
Dimensions
---
15.28 x 2.13 x 2.83 inches
Weight
---
1.8 Pounds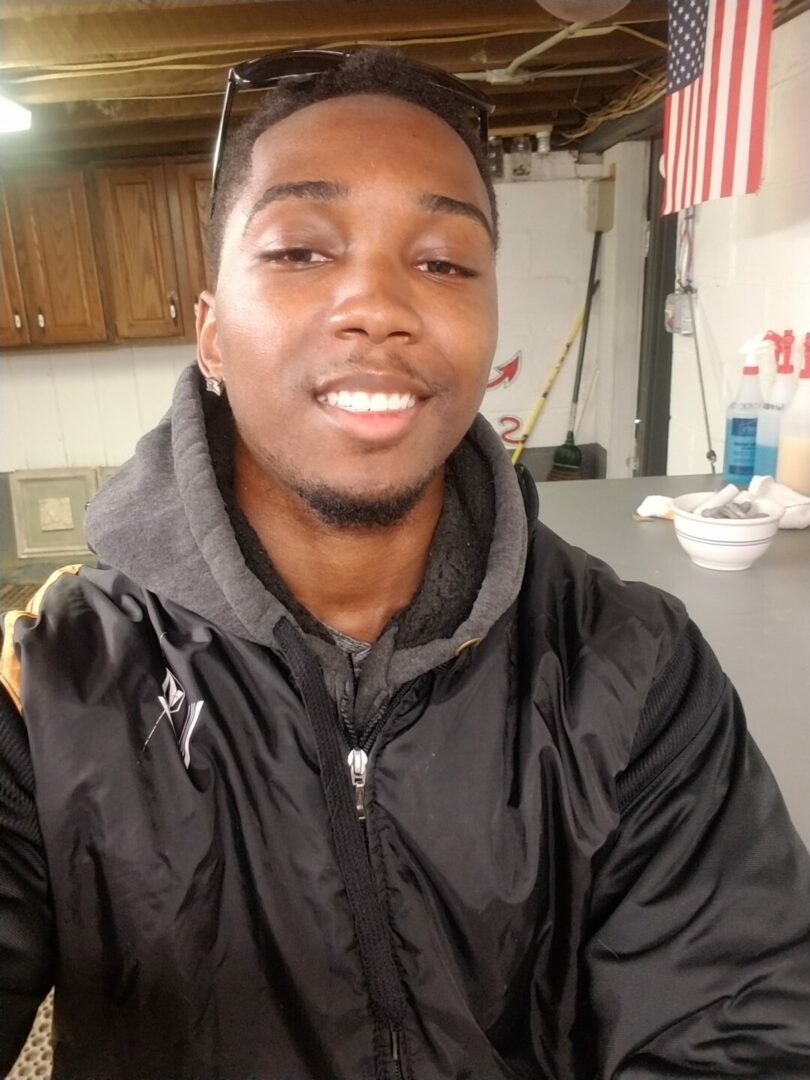 Hey everyone it's nice to meet you. I'm Jay & I've been with this hobby for many years now. I decided to create this site to share everything that I've learned from personal experience with you. I also happen to be a huge gamer, lover of all things tech related, and a major fitness buff (love weightlifting)

https://Facebook.com/easyhometheater

https://Twitter.com/easyhometheater

previous - next