As an Amazon Associate I earn from qualifying purchases. Disclosure
LG SN5Y Review (Superb 2.1 Channel Soundbar)
---
Here's the LG SN5Y soundbar review, a comprehensive and helpful guide that'll help you decide if this is the right soundbar for you!
I recall years prior when I purchased my first soundbar, I was absolutely floored with how big a difference it made compared with my TV's speakers.
Fast forward to today, and the ones that exist now are light years ahead both in quality and features.
But with so many out there, how do you pick?
While I did write an article that answers that very question, with this review if I wanted to highlight a system I feel is an incredible performer for a 2.1 channel system.
The bass hits hard, the highs are clear, and it's incredibly easy to setup.
So let's see why the LG SN5Y is definitely a soundbar you should consider.
Appearance Of The LG SN5Y Soundbar
---
.
Designed in black, it's a really subdued look that doesn't call much attention to itself.
But to be fair, the focus should be on the sound so it doesn't necessarily need to. That said, I still think it looks good.
Made with what LG calls a modern design with clean edges, this a system designed to aesthetically match an LG UHD series 43″ and up television.
You can use it with other branded TVs as well of course, it was just designed to best match that type of TV in terms of visual coherence.
But I like it all things considered.
It's not a small soundbar by any means but it's certainly not gigantic either. I feel it's right in the middle given its 35.4-inch frame.
Immediately noticeable is the black metal grille which slightly wraps around the edges of the cabinet — with 4 buttons on the right side to control the power, volume, and the current input that the system is on.
It also has an LED screen to display this info which undoubtedly useful.
There's a little bit of a chamfered edge towards the top of the unit too, while the top itself is slightly textured with a small LG emblem placed towards the bottom right.
The build quality of the device is solid (quite literally) with the bar itself feeling somewhat on the lighter side.
The subwoofer itself is pretty basic, with an all-black cabinet and a fabric grille covering the actual woofer. It's also not as heavy as I was initially expecting, coming in at about 11.7 pounds so it's definitely on the more manageable side.
All in all, I think they look good and should blend right in in a majority of rooms.
What's In The Box/Unboxing
---
In terms of what you get in the box, there's a remote control, optical cable, a warranty card, 2 triple A batteries for the remote, and the subwoofer and soundbar themselves.
It doesn't come with an HDMI cable so that's something to keep in mind. It does support the option to plug it in that way though. This is the one that I personally use.
The contents themselves are wrapped in plastic, which are then placed in individual sections of a thick styrofoam for protection. The styrofoam wasn't hard to get out of the box either which I think is definitely a plus.
Features
---
Taking a look at the features of the LG SN5Y, there are a few features I think are pretty noteworthy and make the experience that much better.
Features:
Inclusion Of DTS Virtual:X
---
I've actually talked about DTS Virtual:X before, but it's basically a way of simulating surround sound without the need for actual surrounding speakers placed around you.
While the sound still technically comes from a single source, through algorithms, it's able to stimulate the surround sound effect convincingly enough to where you feel like the sound field is all around you.
It's a cool technology, and it's great to see it here.
Wireless Surround Sound
---
Then if you wanted to incorporate actual surround sound speakers separately, the SN5Y gives you the ability to do so. The speakers aren't in the box though which is something to be aware of.
24-bit/96kHz audio resolution
---
High-resolution audio can make a big difference in the quality of the experience, and the higher the sampling rate & bit depth, the better the perceived quality overall.
The 24-bit/96kHz audio resolution that's present here is one that actually surpasses CD quality, so on the content that actually supports it, it should provide a much more realistic and true to life sound quality.
AI Sound Pro
---
There's also a feature here called AI Sound Pro that automatically adjusts the sound levels to the type of content that you're watching.
So with whatever you happen to be playing, the sound bar can automatically optimize the sound for that specific content on the fly, adjusting things like treble and bass for the best experience.
Bluetooth
---
Full Bluetooth support is here as well with Bluetooth 4.2; meaning you're able to play your favorite content from your smartphone, tablet, or other Bluetooth enabled device on the soundbar.
Wall Mountable
---
Lastly, should you wish to wall mount the SN5Y, it comes with wall mounting brackets so that you're actually able to do so which is convenient.
How To Set Up The LG SN5Y
---
Setting up the S5NY is pretty simple, but it depends on the display you plan on using with it.
HDMI connected through ARC is my preferred connection choice since I feel it produces the best audio while being the easiest to set up.
However, if your TV doesn't have ARC support, then you'll have to use an optical cable to get any output.
First, if your TV does support it (most recent TVs do), then start by connecting the cable into the slot labeled ARC on the soundbar. Then connect the other side of that same cable into the same slot labeled ARC on your television.
Sidenote, if you're planning to use a receiver, and that receiver is already connected to your TV through ARC via HDMI, then connect the soundbar to an HDMI input on the receiver.
If your TV doesn't have an ARC slot like I mentioned before, then first take the optical cable and connect it into the soundbar. Then take the other side and connect it into the TV.
Each additional device such as a cable box or blu ray player would need to their respective HDMI cables that connect into your TV. This is the one I use.
Then plug the power cord into the sound bar, and connect that as well as the subwoofer into an outlet.
After the soundbar is on, turn the volume down to the minimum.
Next to pair the subwoofer with the unit, press and hold mute on the remote for 3 seconds and then press and hold the small button on the back of the subwoofer for 5 seconds until the small LED on the sub blinks red and green.
If it's already blinking green you can skip this step.
Then unplug both the soundbar and subwoofer and wait for both LEDs to turn off. After this, then plug them both back up and they should pair automatically.
Keep in mind though, the sub should be kept within 15 feet of the soundbar to maintain the best connection and not cut out when playing.
Sound Quality Of The LG SN5Y Soundbar
---
So the features are cool and all, but how does it actually sound?
How The SN5Y Fares With Music
---
Well to answer that very question, the first thing I did was play about an hours worth of music to really get a grasp on how well it handled things like clarity, separation, and of course the low end with regards to the sub.
I went through a few playlists spanning a wide variety of genres, and ultimately, the main takeaway I had by this point was this — it's incredible.
Not only was the sound quality crystal clear & precise, what I noticed was that it was really balanced too; not leaning too much one way or the other on the frequency range.
Often times with soundbars, they can end up seeming either tinny or lacking nuance but that certainly is not the case with the LG SN5Y.
Each instrument was clearly audible, while also managing to not seem too sibilant and fatiguing over time. It was just really enjoyable to listen to.
The subwoofer though was what I really found to be interesting.
While there wasn't a notated frequency for the subwoofer, I found it that it actually went surprisingly deep, at least to my ears, and definitely had some good impact when it came to the bass.
On songs with a deep baseline, the low end delivered with a satisfying kick that really made things come alive.
It just had a certain level of punch and gravitas that was deeply satisfying.
It's interesting too because subwoofers that are included with soundbars don't typically perform at this level, so it's definitely a stand out in my opinion.
It's something you'll no doubt have a lot of fun with, especially if you're passionate about music.
I did notice that it bottomed out on those uber low notes though (I'm talking 20Hz range)
But if I'm to be honest, the average person probably won't really care about that and likely wouldn't even notice.
The point is the bass went deep enough to where I personally was happy and it sounded great.
How The SN5Y Fares With Movies
---
It performs admirably during movies too. The treble and higher end sounds were accurate, and the bass hit hard and loud.
This was in a larger sized room too.
In a normal sized room or bedroom, I have no doubts it'd sound just as good if not better.
The bass presented here is serious; it's here in spades and actually doesn't get boomy either at those higher volumes which is really awesome.
It's clean, punchy, and really helps with making the overall action on screen that much more engaging.
Trying the different sound modes was fun, and really allowed for a lot in the way of customization. When it came to the Virtual DTS:X surround sound mode, it actually gave a convincing enough effect to where I preferred leaving it on.
The soundstage was much improved, and made it feel like there was some degree of surround sound even from above.
I wouldn't personally say it's a complete replacement for dedicated ceiling speakers, but it's certainly compelling enough to use.
How The Features Worked
---
The compatible smartphone app was really helpful too, and allowed me to further adjust the settings.
It was pretty easy to use too due to how straightforward it was, allowed for a lot in the way of customizability.
The AI sound pro feature that automatically optimizes your content depending on what you watch I actually found to work really well. It did tend to slightly emphasize voices in a few rare instances, but it worked just fine other than that.
I could really see this being a helpful feature for those that don't like to tinker with settings and prefer things that just work.
Overall then, I think the LG SN5Y is quite the compelling 2.1 channel system that certainly worth it.
When combined with the features it offers, and the excellent sound quality it's able to deliver, it's hard to nitpick too much about it quite honestly.
What it does, it does extremely well, and if you don't mind the slight quibbles that I mentioned earlier (I personally don't), then it really is a great system that'll blow you away when you first turn it on.
All in all, it gets a big thumbs up and is definitely worth it.
Likes
---
Excellent sound quality
Plug & play design
Hard hitting bass
Wall mountable
Automatically optimize sound to your content
Bluetooth support
Virtual surround sound feature
Support for higher resolution audio formats
Dislikes
---
Bottoms out around the 20Hz range
No backlit remote
Final Thoughts
---
The LG SN5Y is an exemplary 2.1 channel soundbar with superb sound quality & is a sonically balanced system that skips the hassle of a traditional surround sound setup.
Its simple setup is great as a causal user, and the slim design means it'll fit in your entertainment center.
From the spare room to the living room, it's a system that's feature rich and versatile enough to really elevate your cinematic experiences.
The bass hits hard, the sound quality is superb, and it looks stylish enough to fit in with just about every room setting.
I have no problems with easily recommending this soundbar, and feel like it's actually impressive when you do first hear it.
Remember if you have any questions or comments, definitely reach out and I'll answer to the best of my knowledge.
Until next time, make it easy, keep it simple. 😁
Specs
---
The Specs For The LG SN5Y are as follows:
Soundbar
| | |
| --- | --- |
| Channel Configuration | 2.1-Channel |
| Amplifier Output | 180 W |
Subwoofer
| | |
| --- | --- |
| Amplifier Output | 220 W |
| Subwoofer Connectivity | Wireless |
Connectivity
Inputs
1 x HDMI 1.4 – Audio/Video
1 x Optical TOSLINK – Audio
Outputs
1 x HDMI 1.4 – ARC/Audio/Video
USB Ports
1 x USB (Version Unspecified) (Audio)
Wireless Audio Protocols
Bluetooth
Bluetooth
4.0
NFC
No
Compatibility
| | |
| --- | --- |
| Audio Decoding | DTS Digital Surround, DTS Virtual:X, Dolby Digital |
| Sampling Frequencies | Up to 96 kHz |
| HDMI Compliance | ARC |
| HDCP Compliance | HDCP 1.4 |
| Supported File Formats | AAC, FLAC, LPCM, MP3 |
Power
Power Consumption
28 W (Soundbar)
33 W (Subwoofer)
< 0.5 W (Soundbar, Subwoofer, Standby)
Physical
Wall Mountable
Yes, with Included Hardware
Recommended Screen Size
40″ and Up
Dimensions
35 x 2.2 x 3.4″ / 890 x 55.9 x 86.4 mm (Soundbar)
7.1 x 15.4 x 11.5″ / 180.3 x 391.2 x 292.1 mm (Subwoofer)
Weight
5.2 lb / 2.4 kg (Soundbar)
11.7 lb / 5.3 kg (Subwoofer)
Packaging Info
| | |
| --- | --- |
| Package Weight | 22.7 lb |
| Box Dimensions (LxWxH) | 39 x 17 x 8.7″ |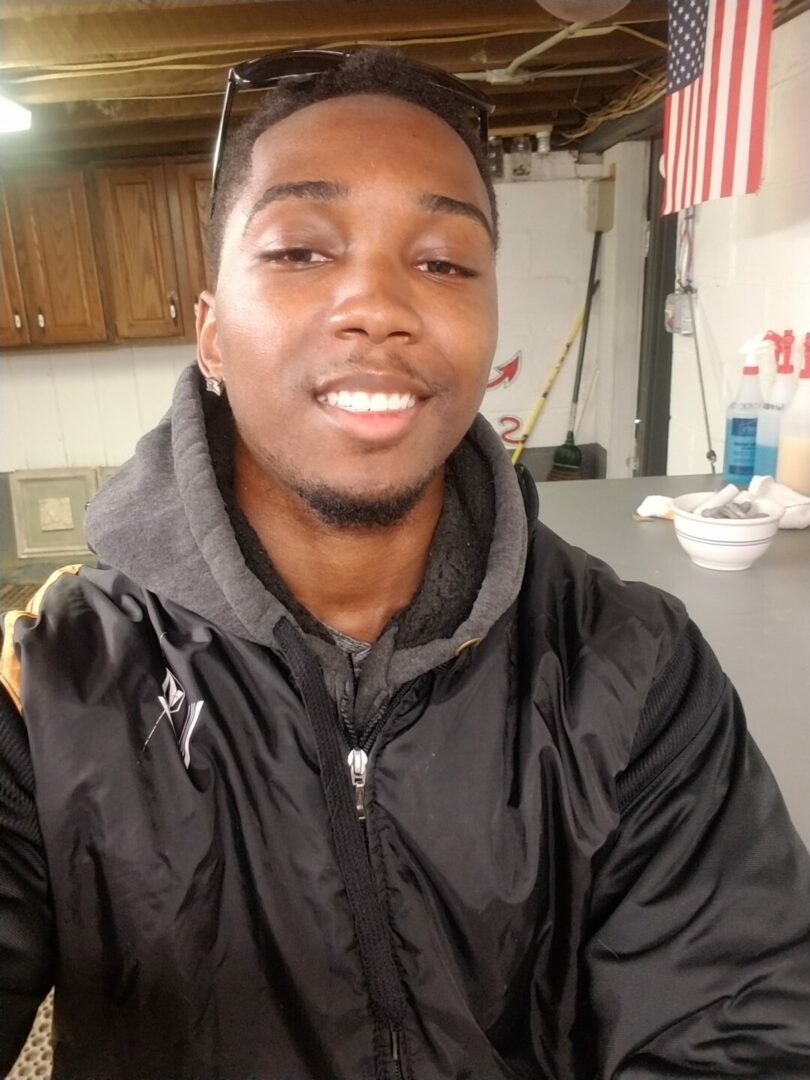 Hey everyone it's nice to meet you. I'm Jay & I've been with this hobby for many years now. I decided to create this site to share everything that I've learned from personal experience with you. I also happen to be a huge gamer, lover of all things tech related, and a major fitness buff (love weightlifting)

https://Facebook.com/easyhometheater

https://Twitter.com/easyhometheater

previous - next