As an Amazon Associate I earn from qualifying purchases. Disclosure
Harman Kardon SB26 Review (2.1 Channel Soundbar)
---
(Edit: Another model to consider that may also be of interest to you is the JBL Bar 5.1 which is a great alternative to the ones talked about in this review.
I bring this up because due to it's age, actual availability of the older Harman Kardon soundbar might be variable; but the newer JBL 5.1 is just as good as the originally reviewed system honestly.
Most of the positives mentioned hold true with this one as well, with the added benefit of having a higher output of 550 watts and a bigger 10 inch subwoofer.
Long story short, the positives listed in the review carry over with additional awesome features making it just as great of a system to have)
---
The difference between a good movie night and a great movie night (besides having the right snacks and a stunning picture quality) is undoubtedly the sound quality.
Having the right sound is ultimately what takes the entire experience to the next level and results in something truly memorable.
When it's done right, the level of engagement it can provide really can't be understated.
That's why in this Harman Kardon SB26 soundbar review, we take a look at a 2.1 channel soundbar that I feel actually does it right, and is a monumental leap over speakers traditionally found in a TV.
So without further ado, let's get into it!
Appearance
---
I'd have to say that the appearance of the SB26 is certainly one of my favorite things about this particular soundbar. That's due to the fact of how subdued, yet elegant the unit actually looks.
It's not something that'll immediately stick out when placed in a room, but upon close enough inspection, it becomes apparent just how many subtle details are actually there.
In terms of the design, it's cylindrical in shape, while being flat on the bottom with rubber feet to ensure it actually stays in place. On the front of the unit is a black metal grille with the 2 speakers & tweeter on each side being slightly visible under a bright enough ambient light; juxtaposed the shiny exterior up top.
Placed in the center of the device is a silvery Harman Kardon insignia, which is a subtle but nice touch in my opinion and gives it a little more character overall.
A quick note though; the top of the enclosure is definitely a finger print magnet because of the material used, so that's definitely something to keep in mind (a shiny type of black plastic).
Even just lightly touching it left pretty visible fingerprints, so you might want to keep a microfiber cloth handy just in case.
When it comes to size of the soundbar, it doesn't appear burly or overly large, but it's not exactly small either. I'd say it's more so in the middle honestly, but it's definitely manageable in smaller rooms at about 36.2 inches and 7.7 pounds.
The remote that comes with the system looks good, but it's not anything to out of the ordinary to be quite honest. It feels solid but it is pretty thin so curious to see the durability on this over time.
For right now though, it still works perfectly fine.
The subwoofer looks pretty cool too, touting a more matte finish comparatively – with the company's emblem placed up top, and 4 rubber feet on the bottom to keep it still when in it's in use.
It's also on the heavier side at 20.7 pounds so be careful if you happen to need to move it at some point.
Overall I'd say they make an attractive pair that can aesthetically work with a wide array of rooms without drawing too much attention to themselves.
They're very minimalist in design, with the subwoofer being so much so that it's easy to mistake it for a small table on first glance. But they look good, and it's not hard to appreciate the build quality of the two since they feel really solid.
Design gets a thumbs up from me.
What's In The Box/Unboxing
---
So in terms of what you actually get in the box, there's a few things included.
More specifically, what you get is an AC adapter, one 3.5mm connector cable, one optical cable, one HDMI cable, 1 IR repeater cable, a remote control, mounting brackets for wall mounting the soundbar, and a quick start guide to help you get things up and running.
There's also of course the actual soundbar and subwoofer included inside as well. The packaging weight is actually pretty heavy at 39.7 pounds so keep that mind too.
Upon unboxing everything though, what's immediately apparent is the great lengths Harman Kardon went through to protect the contents inside; with lots of styrofoam and plastic to make sure nothing gets damaged during shipping which is great foresight on their part.
Really like that they took the time to do this since it shows that great care was taken. This is standard fare of course, but it's just the quality of the plastic wrap given how thick it was, that made me feel like the overall packaging was really well done.
Features & Specs
---
Features
---
When it comes down to what the SB26 soundbar actually offers, it's actually pretty light when it comes to the features side of things, but there a few.
Bluetooth
---
One feature though I'm sure will be much appreciated is the support for Bluetooth.
Using its built-in TrueStream Bluetooth, this means the ability to play all your favorite music or videos wirelessly from your phone or tablet is present, offering you an extra degree of convenience.
Surround Sound Feature
---
Another feature present is the Exclusive Harman Display virtual surround sound. This is basically a surround sound mode that when turned on, envelops you in a field of sound that makes it feels like the action on screen is happening all around you.
Wireless Downward Firing Subwoofer
---
The included 10 inch subwoofer is also wireless, meaning no need for any component cables or anything like that. All that's needed is for to be plugged into an outlet and you have the ability to pair it with the soundbar which is really cool.
Smartphone App Compatibility
---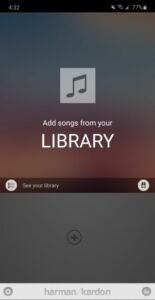 Like a lot of soundbars now a days, there's also a smartphone app called Harman Kardon remote app which gives you an additional level of control over your content, and thus making things easier for you to manage.
More specifically you can control what devices are connected, see what content is currently playing, and it even acts as music player which is pretty convenient.
Automatic Resume At Mid Volume
---
There's also a few more lesser known features too.
For example if you were to play it at more than 50 percent volume then turn the device off, when you turn it back on it'll reset to 50 percent volume.
This is great for when you're watching a movie at a loud volume then turn the sound bar off and come back to watch something later say at night for example.
Instead of instantly reverting back to that loud volume and potentially scaring you if you forget it was set that loud, it automatically starts at 50 which is helpful.
Subwoofer Sound Customizability
---
You also have the ability to adjust the subwoofer volume and even crossover settings on the sub which is definitely interesting as that isn't too common on 2.1 channel systems. But it's definitely an appreciated inclusion.
You're able to use the crossover knob to adjust the low pass filter between 100 hz and 250hz to determine where the sub takes over for the soundbar.
The subwoofer also has a phase switch and this allows you to add electrical delay to the incoming signal thus reversing the polarity of the sub. This is helpful for when you notice the the sub and speaker not syncing correctly (especially if it's placed farther away) and can help correct this by changing the phase.
So when the speaker driver moves outward, the woofer would move inwards and vice versa. Typically though, unless they're placed very far apart, you probably wouldn't have to worry about having to use it, but it's just nice to see here.
The phase operates over a range of 0 to 180 degrees and is notated above and below the switch.
In addition, there's also a table/wall equalization that adjusts the bass of the SB26 for either table or wall mounting. If you plan on wall mounting it, then flip the equalization switch to the wall setting for the best bass performance.
Conversely if you just plan on placing the unit on a table or something similar, then you'll want to have the switch set to table for the best acoustical performance.
Specs
---
In regards to specs, the SB26 features four 3 inch (76 mm) low frequency transducers (or woofers), two 1 inch high frequency transducers (or tweeters), and one 10 inch (254mm) down-firing cone, bass reflex, ported subwoofer.
The woofers are rated at 30 watts, and the subwoofer is rated at 100 watts.
The frequency response is rated from 38Hz to 2kHz (-6db)
There's 2 HDMI inputs, 1 USB port, 1 digital optical port, 1 3.5mm input jack, and 1 IR transmitter input.
There's also an HDMI output with full ARC support.
The maximum power consumption of the soundbar is 230W and on standby it only consumes .5W.
With regard to power requirements it's as follows, Soundbar: 24 VDC, 2.7 A
Subwoofer: 100-240 VAC, 50/60 Hz, 100 W
The Soundbar measures 4.3 inches x 36.2 inches x 3.5 inches (110.0 x 920.0 x 89.0 mm) and weighs 7.7 pounds (3.5 kg)
The Subwoofer measures 14.4 inches x 12.6 inches x 12.6 inches (365.0 x 320.0 x 320.0 mm) and weighs 20.7 pounds (9.4 kg)
As for the box dimensions in (LxWxH), they are 40.3 inches x 21 inches x 14.3 inches.
How To Set It Up
---
When it comes to setting everything up, it's actually pretty simple.
It'll depend on whether you plan on using the included optical cable, HDMI cable, or even Bluetooth, but the process is rather similar regardless.
~ HDMI/Optical
---
I personally recommend going with HDMI if possible since that'll provide the best sound.
If your TV doesn't have an ARC slot (which is what allows the TV to pass its audio signal through from TV to the device, and cuts down on overall wire clutter) then you'll likely have to use an optical cable.
If your TV supports ARC passthrough (it should if it's a somewhat recent TV from within the last few years) then first start by plugging the cable into the soundbar in the appropriate slot. Then connect the other side into same slot on your television or display.
If it doesn't support it, then like I mentioned before, you'll have to connect the optical cable into the optical port on your soundbar, and take the other side and connect it to the appropriate slot on your TV.
If you plan on using additional devices such as a cable box or Blu-ray player, then those would connect via HDMI to your TV. This is one I use that I find works really well.
Highwings 48Gbps 2.1 High Speed HDMI
As a sidenote, if you also plan on using a receiver, then you would just plug the soundbar into the receiver via an HDMI input slot.
Then connect the power cord to the soundbar and plug it in. You should notice the power indicator turn amber indicating that it's in standby mode.
When you press the power button on either the remote or your unit, you should notice the indicator light turn white which means that it's turned on. Then go into your TV menu and turn its internal speakers off.
Having both playing at the same time might lead to a delay or echo of the sound so it's best leaving those off.
~ The Subwoofer
---
Then find a good place for your subwoofer and plug it into the wall.
For me, that was along my front wall as I tried placing it in the corner but the bass seemed a bit much at first. You can play with the placement by doing the subwoofer crawl which should allow you to find the proper spot.
Then in order to pair it with your soundbar, press the wireless subwoofer pairing button on the back located on the left side, and the pairing button on the soundbar located on the right side within 30 seconds so they operate on the same frequency.
You should see the blue light blink a few times before it becomes solid. Once this happens that means it's paired.
After that, everything should be up and running. You'll be able to adjust the volume and even the subwoofer volume using the remote or the dedicated smartphone app.
You can adjust settings or switch inputs with the remote using the On- screen Information Display (OSD for short) that pops up for 5 seconds when you press a button on the remote control.
If you happen to use an audio only connection like Bluetooth, an auxiliary connection, or optical connection, this screen will overlay your content on screen with a Harman Kardon logo to indicate this.
Should you choose to want to do so, you also have the option of wall mounting the soundbar using the dedicated wall mounting brackets that are luckily included in the packaging.
The one thing I do want to make note of though is that because of the fact that this soundbar has such a high profile in terms of its dimensions, you may have to use the included IR transmitter (also referred to as a repeater) since it might block your TV's IR sensor.
If you find that it does and you have issues with using the remote, then plug the transmitter into the back of the unit and aim it in the direction of the TV so it can pick up the signal. That way you'll still be able to use it.
~ Bluetooth
---
If you want to use Bluetooth, then what you'll have to do first press the Bluetooth button on either the soundbar or the the remote to initiate the pairing mode process. You should see a blue light blinking.
Then turn Bluetooth on on your device and find the SB26 in the list of available devices to pair with and select it.
Once they're both paired the blue light should be constantly Illuminated indicating that the pairing process is complete. The on screen display should pop up when you do this.
Then press the Bluetooth source button on the remote to switch to that device in order to listen the audio from it. What's cool is that even if it's standby, if you play audio from the connected device it'll automatically resume on the unit. 
If you're on a different source and wish to switch to the connected device, then pressing the Bluetooth button is a quick way to do so. Also if you switch sources from the Bluetooth device while it's playing, it'll automatically stop streaming.
If you want to disconnect that particular device from Bluetooth, then all you would need to do is hold down the button until the light begins flashing and stops.
Keep in mind though that when pairing a device for the first time, it might automatically set the volume at maximum so that's something to be aware of.
The Sound Quality
---
So here's the real question and what you're probably wondering, how does the Harman Kardon SB26 actually sound? To sum it quite simply, it's impressive.
No two ways about it really, it's honestly super clear.
Watching action movies with this thing is a treat; offering separation and clarity between voices, musical scores, and sound effects to a degree I wasn't expecting.
I was under the impression that it'd probably sound good just from the specs, but it was a lot more than I was expecting. Details were articulate, and delivered with a balanced pronunciation that held up even at higher volumes.
On movies with a lot less action that relied on character dialogue to convey emotion, it was able to pick up the little nuances in the actors' voices, and added an extra layer of emotion to the scene.
It made things that much more engaging and compelled me to watch even more so.
I think this is a testament to whether or not a sound system is quality — if it compels you to watch further even in the most calm scenes and in this case, it did that with ease.
Regular day time television even felt more enthralling; especially since things that were inaudible before were now discernable.
Even the subwoofer and with its bass hit hard and fast, offering a satisfying impact with whatever was happening on screen.
The bass was full bodied but never over did things to the point it sounded boomy. It was just very balanced.
This could have a lot to do with the fact that the driver is actually 10 inches as opposed to the more common 8, so it's able to go deeper and louder.
The fact that you can adjust the sub's volume, phase, and crossover is also what made the experience that much better because that meant I could tailor the sub to what works for my specific room.
That's what I was happiest about with this system — as with a lot of instances, I've personally found that a subwoofer in a 2.1 channel system (while typically allowing you to adjust the volume) doesn't allow you to adjust things like phase and crossover.
So it being a feature that's present here is a much welcome addition.
I will say though that the bass doesn't seem to get into the uber low notes that a bigger one would, like into the 20Hz range for example; at least according to my ears.
But it did delve into the mid 30Hz territory which gave enough bass to be quite enjoyable nonetheless.
When I tried the surround sound mode, it did offer a little more in the way of attempting to convey a more enveloping sound field, but it wasn't as convincing as a dedicated surround setup.
It certainly offered a little more in terms of surround sound, but not enough to the point where things sounded like they might be say, coming from behind you for example.
But I did prefer leaving it on as it did provide some benefit to the audio as far as spatial imaging is concerned.
It works really well for music too, with the same things I stated about movies applying here as well.
Instruments sounded crisp & detailed, kick drums had an attention grabbing thump, and vocals sounded realistic and lifelike.
As someone who loves music, this was definitely a big plus for me as it's so easy to overdo one frequency over another and lose that sense of cohesion, but that wasn't the case here.
It all came together and felt balanced which I greatly appreciated.
Even the Bluetooth worked great and connected to my phone quickly so no complaints there either.
Video games were also another area where this system excelled, giving an additional layer of realism to the action on screen.
Only slight criticism that I'd have is the lack of smart features, like integration with Alexa for example. For those with a smart home, you may understand where I'm coming from when I say how awesome it is to have all your devices just seamlessly work together.
Also, I used it in a pretty average sized room, so in rooms that are much bigger, you might need more power than what this particular one offers. Anything smaller, and it'll be more than adequate.
Equalization control also would have been nice to have for a little more control over the sound.
But what matters really is exactly that, the sound, and if you don't mind the lack of the previous things mentioned, then there's no doubt that this is a fantastic system.
It gets loud, gives good bass, and sounds clear at both lower and higher volumes.
Definitely gets a thumbs up from me.
Likes
---
Powerful clear sound
Impactful clean bass
Big improvement over typical built-in TV speakers
Works great for movies, music, & video games
Bluetooth capability
Can be wall mounted
Dislikes
---
No smart home integration features
No extensive EQ settings
Final Thoughts
---
Well that about wraps it up for this one. Hopefully you enjoyed this deep dive with this Harman Kardon SB26 review and learned enough to where you can definitively tell whether or not this is the system that's right for you.
For me, I personally felt like it performed well enough to where I felt happy using it, but of course like most things, it'll depend on your particular room.
I feel like it's excels in all but the biggest of rooms, and works with a wide variety of content. In summation, it's awesome.
Until next time, make it easy, keep it simple.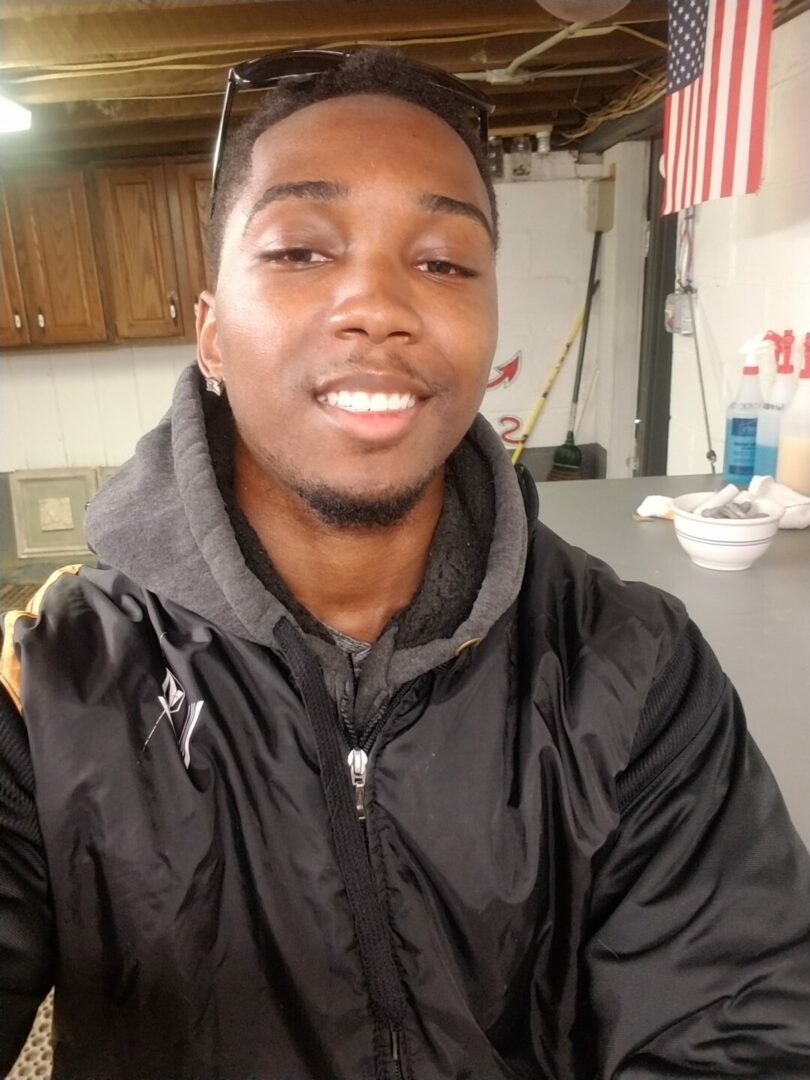 Hey everyone it's nice to meet you. I'm Jay & I've been with this hobby for many years now. I decided to create this site to share everything that I've learned from personal experience with you. I also happen to be a huge gamer, lover of all things tech related, and a major fitness buff (love weightlifting)

https://Facebook.com/easyhometheater

https://Twitter.com/easyhometheater

previous - next