As an Amazon Associate I earn from qualifying purchases. Disclosure
Samsung HW-T650 Soundbar Review
---
*Another model to consider that may also be of interest to you is the Samsung HW A550 which is a great alternative to the one talked about in this review.
I bring this up because due to it's age, availability of the older T650 model might be difficult; but the newer HW A550 is not only as good as the one talked about, it's arguably better then the originally reviewed sound bar honestly.
Most of the positives mentioned hold true with this one as well, with the added benefit of features like bass boost, even better sound quality, and game mode.*
How's it going everybody? Sincerely hope you're all doing well.
This is going to be the Samsung HW-T650 Soundbar review, a deep dive into a sound bar that I personally feel is quite awesome for what it does.
But what's the reason for that exactly, and more importantly, will it specifically work for you?
Let's take a closer look and answer all of that and more in this easy home theater review! 😀
Appearance
---
Now in terms of appearance, it's honestly quite the interesting design at least as far as sound bars are concerned.
There's a flush metal grille on the front that covers the drivers, that sort of curves out on the top and bottom to give the overall casing a unique shape.
On top of the bar is where you'll also find the power button, pairing button, and volume up and down control should you wish to adjust things manually rather than using the included remote.
On the top is a brushed aluminum finish with a small Samsung logo placed to the upper left.
The included subwoofer is pretty standard with a removable cloth grille that also has a small metallic logo placed towards the bottom, and large bass reflex port on the back to minimize distortion.
I personally love the way this sound bar looks because it's different enough that it's able to differentiate itself while not doing so to the extent where it's outright distracting.
The fact that it's able to do this is certainly a testament to the level of attention to detail that Samsung was able to incorporate as there's not exactly too many form factors you can really do when it comes to sound bars — especially when considering the function of a sound bar is to provide quality sound with the sound drivers themselves having to be in a certain arrangement to actually fit said description.
So given that it's able to provide a different enough look through a culmination of subtle details — from the brushed aluminum, to the chamfered edge dividing the grille from the rest of the cabinet — is certainly something to appreciate.
It's a design I feel would look good in most rooms as it isn't hulking in size to the point where it's blocking part of the TV. It's subdued yet refined, which I feel adds a lot to the overall feel.
It definitely looks really nice in person.
Even the subwoofer, though simple in design, feels and looks quality. It's a look that won't stand out incredibly which some may appreciate, since ultimately the focus should be on sound and anything extra is really icing on the cake.
Again I personally like the presentation that this duo provides as I think it adds to the room without overdoing it, but of course, that's up to the discretion of the individual when it comes down to it really.
Specs & Features
---
When it comes to down to features, the HW T650 certainly has a few interesting ones.
One of the main ones though that I'm sure a lot will be happy to hear is the offering of full Bluetooth support. But not just any bluetooth support, it actually has the ability to support 2 different connections at the same time.
That means whether you want to enjoy your shows wirelessly, or choose to listen to all your favorite music off of your smart phone or tablet, you're able to do so while switching between them seamlessly which is awesome.
Another cool feature supported here is what Samsung is calling its smart sound technology which basically analyzes the sound signal coming in and optimizes it in real time for the best performance.
So say for example you're watching a music video with this mode on, then you decide to watch a movie, the sound bar is able to adjust the audio on the fly to provide you with the best sound with no input needed from the user.
If you happen to be a gamer, there's also a dedicated game mode that actually boosts sound effects; and surprisingly well at that — though it's important to note that this feature only works with specific Samsung televisions.
Keeping on that same theme, if you do happen to have a Samsung television, powering the television on and off will do the same for the sound bar, and the included remote is able to control both.
It's a minor thing, but it's the little attention to details like that that make the entire experience that much more enjoyable; and not to mention simple!
The sound bar also has a small led display that shows simple info like the the sound profile or input you're on for a quick reference point which is also a nice touch.
The included remote, aptly named one remote, allows you to easily control everything when it comes to the sound bar allowing you to customize everything the way you want it.
In terms of specs, the sound bar measures 38.6 x 3.5 x 2.3 inches, and weighs 5.3 pounds.
It also has support for the many of the major sound formats such as LCPM 2.1, Dolby Digital, and DTS 5.1 channel support  – with support even being present for the newest formats as well such as DTS:X.
DTS:X basically allows for you to get the full surround sound experience without the need for speakers all around you. It basically gives you a 3D sound all from a single sound bar.
There's an HDMI ARC input for passthrough to the television along with an with an HDMI output.
There's an optical input as well as a 3.5mm jack. There's also support for USB music playback. It can also be wall mounted via the included wall mounting brackets and screws on the back, which luckily aren't visible once it's installed on the wall.
Surprisingly, there's even a dedicated center speaker in the unit which allows for a much more engaging experience due to the crystal clear dialogue and sound separation it provides.
On the subwoofer side, it's wireless (save for the actual power cord) and measures 8.1 x 13.9 x 11.9 while weighing 13.7 pounds.
The total system power is rated at 340 watts and is also ENERGY STAR certified.
Setup
---
Now there's multiple ways to set this one up given the fact that it has optical, HDMI, and bluetooth support, so the way you do this will depend on your particular setup and television.
If your TV is a Samsung and/or is a newer one with bluetooth then this is one option and most likely the easiest as you'd just have to connect the power cable to the device itself and pair the 2. To confirm they're actually paired, you can check in the device list to make sure the TV actually detects the signal.
If your TV is older and doesn't have HDMI ARC passthrough, then you'll have to use the included optical cable to connect from the sound bar to the back of the television, then go into the menus to ensure it's set on the right input on both the TV and the sound bar.
The final way is if you have a display that does support HDMI ARC – as all you'd have to do in that case connect the HDMI cable from the sound bar to the TV. The subwoofer plugs into an outlet for the power with the included power cable, and pairs with the sound bar.
How It Sounds
---
So what about one of the most important questions though, how does the HW T650 actually sound?
To be quite honest, extremely good.
I'd say that as a whole, it has a pretty neutral sound signature; not really favoring either end of the spectrum. Of course there's the option of going into the menu and adjusting settings like treble and bass, but by itself without doing anything, the quality of the sound itself is pronounced and crisp without being overly bright or harsh.
I've found that some soundbars tend to over exaggerate the treble resulting in a slight hiss with some content, but luckily that definitely isn't the case here.
It's just a really balanced and pleasing sound that quite frankly, actually sounds really good, even at higher volumes.
I would say that even the mids are well represented here, giving voices crisp and realistic tone. Like for example with watching a movie, even at higher volumes, no one note seems to be in excess over another, with everything from the bass to the high end being equally present (and at 340 watts, this thing can get loud!)
Even In normal instances and at normal volumes, it's just a really clear and present sound. I know I've said that already, but it really is the best way to describe it.
I've noticed with some sound bars in the past, some scenarios where the low frequency effects would be emphasized over the high end and vice versa, but there's none of that here. It's just balanced yet super clear which is awesome.
The sub actually surprised me though. I don't know if it was maybe my room or what, but the bass was a lot deeper than I was anticipating.
There was a discernable thump with it, and it definitely had some decent impact when watching movies which was really interesting considering I really wasn't expecting it to do that to the degree it was doing.
Granted extreme bass drops didn't go as deep as some of the previous subs I heard since there was some roll off in the deeper notes, but it's certainly no slouch. For the average living room or even room in general, this will more than get the job done.
Music definitely sounds amazing on this one too, with it being able to represent instruments and voices with an equal enthusiasm that you almost can't help but want to dance along too; so definitely no worries there if that's an area you were planning to use it with.
The Bluetooth also worked fine, and my phone was able to pair with it relatively fast so no complaints there either. The multi connection feature worked well and I could switch between my phone and tablet on the fly.
In fact, I really don't have any major qualms with this one at all come to think of it.
Aside from a few minor quibbles with ultra low frequencies, It's just a solid performer — with quality sound that'll really offer an entirely different layer of enjoyment with your home entertainment.
Even the dedicated game mode worked surprisingly well, and really gave it a more impactful experience overall. From Minecraft, to Ori & the Will Of The Wisps (love that game) everything just sounded a lot more dynamic and alive.
Again as a whole, the T650 not only performs admirably, but does so while looking good doing it — and when compared with normal TV sound, it's undoubtedly leagues ahead. So no two ways about it then, it's an awesome sound bar overall.
Likes
---
Clear sound quality capable of getting loud
Works well with movies, games, you name it
Wireless subwoofer that provides strong bass
Bluetooth capability for wireless use
Smart sound mode that tweaks audio depending on the content
Polished design
Can be wall mounted
Multiple ways to set up
Dislikes
---
Bass extension rolls off before uber deep notes
Only certain TVs can utilize game mode
Final Thoughts
---
Well that about does it for this one. Hopefully you've enjoyed this Samsung HW-T650 sound bar review. In summary, it's an awesome sound bar that I have no issues with recommending.
It provides a balanced & clear sound quality coupled with a deep bass that manages to maintain its clarity even at higher volumes. Its ability to perform well in a wide variety of content is also worthy of merit — plus it even looks cool to boot!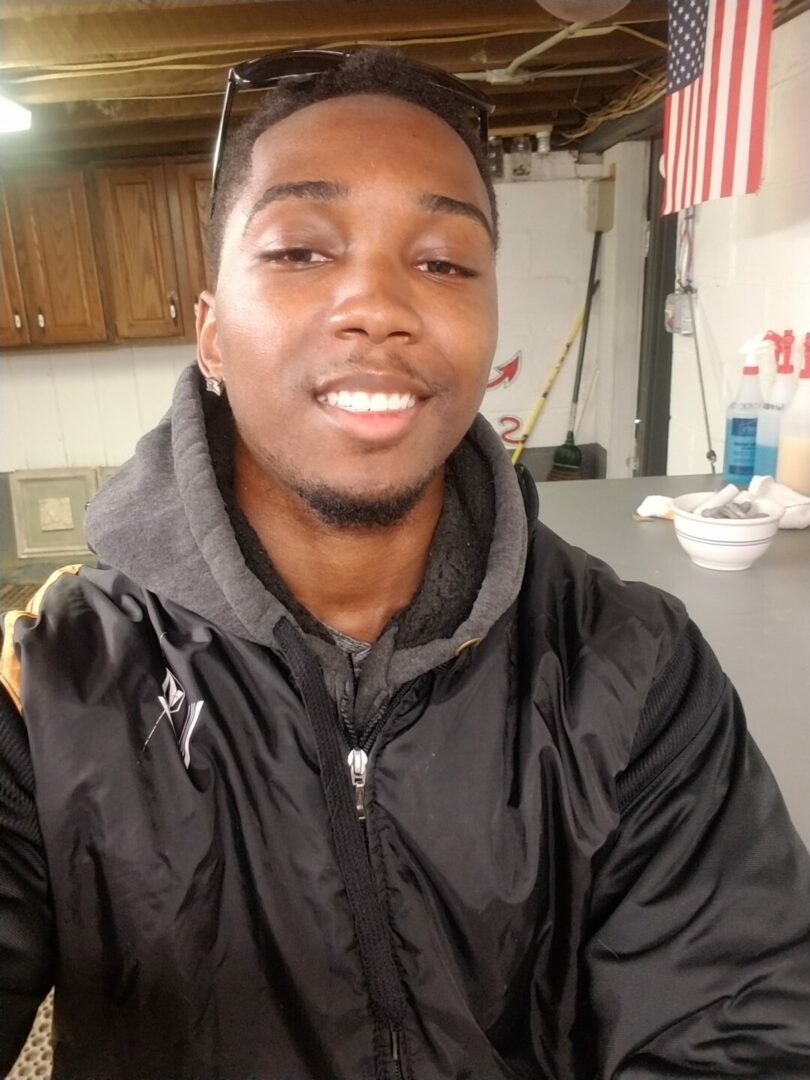 Hey everyone it's nice to meet you. I'm Jay & I've been with this hobby for many years now. I decided to create this site to share everything that I've learned from personal experience with you. I also happen to be a huge gamer, lover of all things tech related, and a major fitness buff (love weightlifting)

https://Facebook.com/easyhometheater

https://Twitter.com/easyhometheater

previous - next