As an Amazon Associate I earn from qualifying purchases. Disclosure
25 Awesome Home Theater Gift Ideas!
---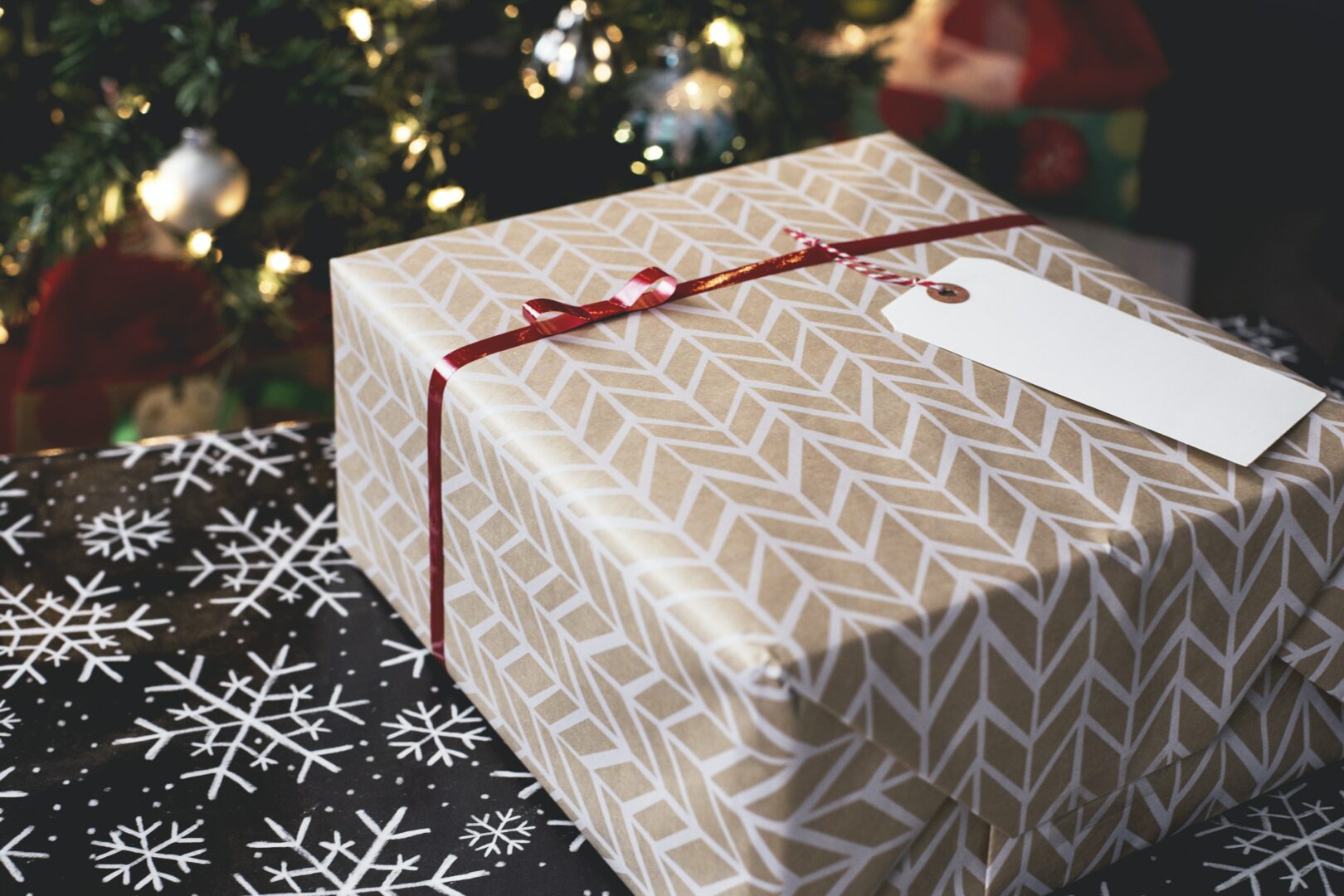 When it boils down to it, receiving gifts is awesome.
Whether it's a birthday, the holidays, etc, it always feels great to receive something from someone who was thinking about you.
This applies even more so with giving.
That look of happiness on a loved ones face is something that simply goes unmatched.
So with that said, I've created a list of 25 awesome home theater gift ideas for 2023 that you can use for any special occasion, anniversary, holiday or birthday for the theater lover in your life.
These are a collection of fun and unique home cinema based gift ideas that certainly have a sense of novelty to them, and just might bring a smile to that person's face.
From popcorn makers to movie posters, there's a lot of options out there. So this guide should hopefully help somewhat.
This is just my opinion though since these are just a few of the many potential great home theater ideas out there.
(Afterwards, feel free to check out 10 Home Theater Ideas To Use Right Now for more ways to get even more performance out of your current system as well as this helpful guide for actually setting up a home theater)
25 Of The Best Home Theater Gift Ideas!
---
There's various different home theater gift ideas which can make choosing difficult, however the recommendations in this article are a fun list of cinema based gift ideas that a loved one (or even yourself) is likely to enjoy. Great for any special occasion – these range from movie posters, to a new set of speakers, to even a popcorn machine!
Bonus Mentions
---
Popcorn Machine
---
Is there really a gift any more appropriate for a movie enthusiast than getting them their very own popcorn machine?
As far as home cinema ideas go, this is definitely a fun one.
Make no mistake about it, this thing is downright awesome.
The 3 switches at the top allow it to warm, heat up, and even stir the popcorn while the tempered safety glass ensures that it doesn't get too hot.
It comes with an 8 oz measuring cup, pre measured popcorn packs, and even a drawer to catch unpopped kernels.
Plus, the high capacity design allows it to make up to 3 gallons of popcorn per batch which is incredible (certainly more than enough to make these!)
I personally have one and everyone loves to use it when we have movie night.
Whether it's a gift for yourself or someone else, this is an awesome choice.
Movie Posters
---
If they're a person who's big into movies, then a movie poster is something that they'll no doubt appreciate. Luckily you have a lot of options since there's a countless number of them out there.
Think of one of their favorite movies or shows, and try to get a few based around that.
If you really want to blow their minds, then you can kick it up a notch and get a signed poster from one of their favorite actors. If you manage to pull that off, they'll be indescribably happy.
This one from Spiderman Into The Spiderverse is pretty awesome.
Vinyl Record Wall Clock
---
Besides adding an amazing sense of decorum to any room, this vinyl record wall clock is an amazing home theater gift idea for well…just about anybody really!
What makes it particularly unique is the fact that it's handmade made from actual vinyl records so everything looks and feels authentic.
Plus it's not too big at 12 inches across so you'll have plenty of room for it making it the perfect media room gift.
As far as theater room accessories go, this is an awesome way to add some modern yet vintage flair to the room.
Metal Glass Accent Table
---
This glass table is another unique piece of decorum as it takes the form of a movie reel sat atop a tripod. The frame as well as the legs are made out of cast iron, and the glass is thick, making it very durable.
This is one of those excellent home cinema accessories that helps to compliment the room in a subtle yet refined way.
It measures 15 inches in length and width, and is 25 inches tall. It also weighs about 9.68 pounds.
From your living room to a dedicated theater room, this table really does add style in a way you wouldn't expect it to.
Decorative Movie Reel
---
Another idea for those of you looking to add a little authenticity to the room is this awesome decorative movie reel!
As far as home cinema room accessories go, this one is awesome.
At 16 inches high and 11 inches across, it makes a great set piece for decoration. Plus it's a great way to honor just how far we've come as whole when it comes to the film industry.
KUPPET Compact Refrigerator Mini Refrigerator
---
What good is home theater without some amazing snacks to go with it?
And what good are those snacks if you've got nowhere to put them?
This convenient mini refrigerator solves that very dilemma.
A mini fridge offers a level of convenience that makes you wonder how you ever went all this time without one.
These are perfect for dorm rooms, bed rooms, movie rooms, or even the living room as you can store all of the food you don't want want in the main fridge, or you can use it simply for snacks.
This mini fridge in particular not only has removable glass shelves to help store your food and a handy beverage dispenser for easier access, it even has a mini freezer compartment up top for your frozen items as well!
There's also a thermostat so you can adjust the temperature of it from -18 to 0 celsius for the freezer and 0 to 10 celsius for the refrigerator portion.
Something else that also makes this mini fridge more attractive is its noise level. When turned on it runs at about 40 decibels which is really helpful.
That means it runs really quiet, so you won't have to worry about a loud distracting noise in the background.
There's even room in the door for additional snacks or cans of your favorite beverage.
All around, this would make an awesome gift not only for someone who of course loves food, but also appreciates convenience.
A Universal Remote
---
Universal remotes are an awesome home theater gift idea for anyone that's tired of constantly having to switch remotes for all of their different devices.
It definitely offers a new level of convenience as you can use a single device to control nearly every electronic component in the house.
Then there are even some that actually have the ability to control parts of your house! How cool is that?
Now when it comes to choosing, you have a lot of different options which can complicate things admittedly, but luckily I did an article that talks about how to do exactly that.
Highly recommend you go check that out since I even give a few recommendations on remotes that I've tried out and liked as well (namely the GE Backlit Universal Remote Control which is one of my personal favorites)
That should make things way easier for you.
LED Laser Star Projector
---
Does your home theater room seem a little plain lately?
Could it use a little spicing up?
Well this nifty little piece of tech is the perfect way to make your movie nights feel transcendent.
With the press of a button your room is instantly transformed into a starry field amid a shifting digital nebula cloud that's downright mesmerizing.
What's awesome here is that it's customizable; meaning you can adjust things like the brightness, different special effects, and even the rotation. If you're looking for something to add that extra bit of ambiance, this would be it.
It even works with a smartphone for further customization
It's pretty incredible honestly.
A Roku
---
A Roku is one media device that would certainly make an awesome present for any cinema buff.
Basically it's a device that plugs into a USB or HDMI slot on your TV that instantly gives you access to hundreds of thousands of movies and shows all at your fingertips.
There are a few different types, so the one you'll want to get for that person is going to depend on what they prioritize.
I talk about that more below.
A Chocolate Fountain
---
If you like to pig out during movie watching, what better way to do it than with something completely covered in chocolate?
A chocolate fountain is the epitome of the gift that keeps on giving since there's a ton of things you can make with it.
And unless you're allergic or on a diet, there's a good chance you or someone you know likes chocolate.
This is the one that I use and it works fantastically while being easy to use.
A New Subwoofer
---
If anybody you know is a home theater enthusiast, then they'll tell you that one of the most exciting things about this hobby is getting a new piece of equipment. Of that, a new subwoofer ranks high at the top of the list.
So if you were able to get them a new sub, then suffice to say they would be over the moon with excitement.
The one that I would recommend right off the bat for an average room would be the Polk PSW111 since it's incredible considering what it's capable of.
Just keep in mind it may not be suitable for those really large rooms though. Average to small rooms is where it really excels.
There's quite a few that would work for larger rooms too, which I go into more detail in the article below.
For a larger room for example, the Klipsch 120SW is an awesome choice with punchy & well rounded bass. Plus it gets plenty loud.
A New Pair Of Headphones
---
Now there's a lot of reasons why a pair of headphones would make an awesome present, but one of the main reasons why would have to be for night time watching when it's too late to have the speaker system on.
A good pair of headphones can arguably be just as immersive, plus if they're a quality pair, they'll be versatile enough to be useful in other situations such as simply listening to music or gaming.
Here are the top 3 pairs that I feel would be incredible to receive, along with an article I did on what you should look for in a good pair.
Microwave Popcorn Popper Maker
---
This is one of those unique items that's really great to have.
It's a microwavable & reusable popcorn bowl with an easily removable lid, allowing you to make your favorite treat in minutes.
But what's really cool is that you can add whatever additional toppings you want, unlike traditional bagged popcorn, meaning you can make it something that's truly all your own.
Plus it comes in a bunch of different colors so there's something for everybody.
A Soundbar
---
If you know someone that's big into movies, but they can't have a 5.1 surround sound setup for whatever reason, then a soundbar may be just what they're looking for.
Just like the name suggests, a sound bar is literally a singular row of smaller speakers from which sound comes out.
This makes for a great alternative to surround sound because of the fact that it not only saves space, but is a lot simpler to set up.
Not to mention it's also one of the best gifts for movie buffs in my opinion.
In terms of which one to get, you have a lot of options; but the one I've listed below is my personal favorite.
It has great detail and really impactful bass, which makes movies an absolute blast to watch.
You can also read the article included below that details a few other great ones that would work too.
A New TV!
---
As far as gifts go, a new TV is a fantastic choice. Of course there's many different types with different features etc. but one TV I think is a really solid pick is the LG C2.
It has incredible picture quality, vivid colors, and even has a built in voice assistant with the option to use more.
Awesome TV in my opinion.
Cinema Light Box with Letters
---
Remember those old movie theater signs where they would change the letters inside to let you know what's playing?
Well this fun little cinema box is a callback to that era, only miniaturized.
Whether you decide to use it as decoration, or a festive piece for your theater room, the fact is, is that it definitely adds a certain cinematic vibe to the room.
What's great is that it comes with 192 letters, symbols, and even emojis, so you really can customize it however you want to.
It's really cool in my opinion.
Ambesonne Movie Theater Shower Curtain
---
Now this one was too funny not to include on the list.
You know how in older movies there would be that cinematic count down before it actually started?
Well it's pretty much that but on a shower curtain. It honestly looks really cool in person.
But a really nice thing about this one is that it's waterproof and guaranteed to not fade, so no worries when it comes to quality. It's also about 69 inches wide and 70 inches long.
There's also no liner necessary, so all you'd need is the shower curtain itself.
As far as home movie theater gift ideas for somebody, they would probably find it both hilarious and useful. It's definitely unique and I haven't personally seen one quite like it.
ALAZA Classic Movie Clapboard Black Area Rug 
---
In terms of gifts for movie buffs, this is another great one that falls on the more decorative side of things. This clapboard themed rug is perfect for just about anybody who enjoys anything cinema related.
It measures 60 x 39 inches, and is made from a very soft foam and elastic cotton which also happens to be wear resistant and non slip so no worries when it comes to its quality.
It makes the perfect gift for decorating an office, room, or wherever really, and helps give the room flair.
Quiet on the set!
Cinema Personalized Home Decor Design Throw Pillow Cover
---
This set of 4 movie themed pillow cases would make an awesome gift for any obsessed movie lover.
They're made out of 100 percent grade A cotton, and measure 18×18 inches (45 cm x 45 cm)
There's also a zipper with a hidden fastener design as to help keep the cohesive look of the pillow case.
Not too much else to say about these other than the fact that they look amazing amazing in person.
As far as movie room gifts go, these make a solid addition.
Definitely recommend them.
A Bean Bag Chair
---
I can tell you this, if you were to gift someone a beanbag chair, there's probably a good chance they would be incredibly hyped, no doubt about it.
Not sure what it is, but there's just something about them that makes lounging on them incredibly fun and not to mention comfortable.
What's interesting about this one though is that instead of beans, it uses a special memory foam that contours to your body.
So not only is it softer than the traditional kind, it can adapt to your body shape, giving you the most comfort possible.
Plus it comes in a bunch of colors, so there's something there for everybody.
A Bookshelf Speaker
---
So this one might be obvious, but if they're big into home theater, why not just give them a new pair of speakers?
This is an extremely safe bet to go with because honestly, who wouldn't mind some brand new ones?
Bookshelf speakers are speakers that are small enough to be placed on tables or shelves, that still manage to provide a loud, yet quality sound.
They're particularly useful for when you don't have the space for bigger speakers and need something just a little bit smaller.
There's also a ton of different ones to choose from.
Home Theater Seating
---
Surprising someone with an authentic theater chair is one of the ultimate gifts for home theater
It's an awesome gift you can be sure that the entertainment enthusiast in your life will appreciate immensely.
What's even better about this one in particular though is the fact that it's actually a row of 2, meaning you'd get to relax right alongside them.
There's a stainless steel cup holders for your drinks, gel infused memory foam for insane comfort, storage compartments in the arm rests, and blue LED under lighting which just looks downright incredible.
Not to mention they're genuine leather, power recliners with customizable settings.
You'd never want to leave it honestly.
This is essentially the upper echelon of comfort and style in my opinion.
Highly recommend it.
A Portable Projector
---
Here's something you probably don't see everyday; a portable projector!
This is the ideal gift for the individual that's always on the go but still enjoys watching content on the big screen.
What's really cool about this thing is that you can actually pair it with your smartphone and watch content from there on the expanded screen.
It even has built in speakers for really great sound.
So it has a bunch of capabilities that you'd expect from a quality projector while being light enough to take with you.
Custom Name Home Theater Wall Decal
---
What better way to make an enthusiast's day than giving them a custom wall decal saying (insert name)'s theater room?
Well not exactly that, but you get the idea. You can technically make it say anything, and even make it any color.
Definitely a great way to make your home theater feel personal.
A Movie
---
If all else fails, and you have no idea what to get, then a movie is an easy way to get out of that dilemma. I mean that's technically what this list revolves around right, so why not get them a few more?
If there was one that they've talked a lot about recently, then that's a sure fire sign that that's one of the ones they want most.
If you have no idea what movie to get them, then you can always check out this list.
Bonus Mention, A Video Game Console!
---
If they're even remotely into video games, then a video game console would be a fantastic option for them. The big 3 as of right now are the Xbox Series X, Playstation 5, and Nintendo Switch.
Which one they prefer is going to depend on a lot of things though, so this should help in that decision.
A Sling TV Subscription
---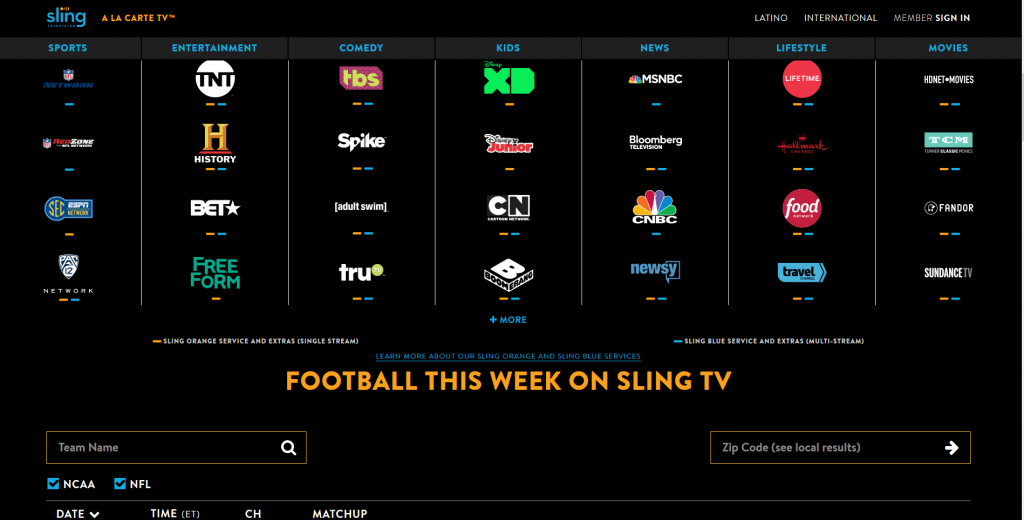 A Sling TV subscription would no doubt make someone extremely happy.
Sling TV is a monthly service that lets you watch hundreds of thousands of shows and movies along with live TV even on the go. This can basically be thought of as an alternative to cable since you aren't bound by any contracts.
Plus you can use it on your mobile device or tablet which is perfect for those individuals with long commutes that want something to watch.
There's honestly a lot more to it than that, so check out the article I did that awares you on absolutely everything that you need to know about it.
Disney Mickey Mouse 1-Cup Coffee Maker with Mug
---
This coffee maker featuring Mickey Mouse is a fantastic option for the coffee drinkers in your life. With an illuminated on and off switch, removable drip tray, and flip top lid, coffee making becomes extremely simple.
Plus an included permanent filter ensures you never have to use external filters, helping cut down on waste.
This is great for the people who love heated beverages and well, Mickey Mouse!
And you don't have to use it for just coffee either; things like tea, hot cocoa can be made too.
It even comes with a 12 Oz ceramic mug so they'll actually be able to test it out immediately, right out of the box.
It's definitely super helpful.
An HDMI Cable
---
As simple and strange as it may sound, chances are if you were to get a home theater buff an extra HDMI cable, they would highly appreciate it.
Cables are a precious commodity as they say, and whether they get lost or damaged, chances are they could always use another one.
In terms of the best one to get, the one listed below would definitely be a great choice as I use it and it's lasted for quite a while now. Plus they support all the latest formats like 8K, 4K and HDR.
Decorative Movie Night Socks
---
You're already relaxing while watching movies, why not do it in comfort and style? There's certainly no denying that these while undoubtedly unique, are also extremely comfortable.
A Projector!
---
Another really great home theater based gift idea is a projector!
Besides being a lot more portable and space friendly than a standard television, you can often get a similar picture quality in less of a footprint with a projector.
Plus another great benefit with projectors is that you can adjust the screen size by either adjusting the lens or moving it forward/backwards for even more customizability.
This is definitely a solid choice in my opinion.
Well folks, that about wraps it up for this one (puns)
Hopefully you found these 25 awesome home theater gift ideas useful, and now when a birthday or the holiday season rolls back around, you won't be lost without a clue.
They're fun, festive, and serve as a great gift whether it's for someone else or even yourself.
If you have any questions at all, definitely don't hesitate to ask.
Like always, make it easy, keep it simple.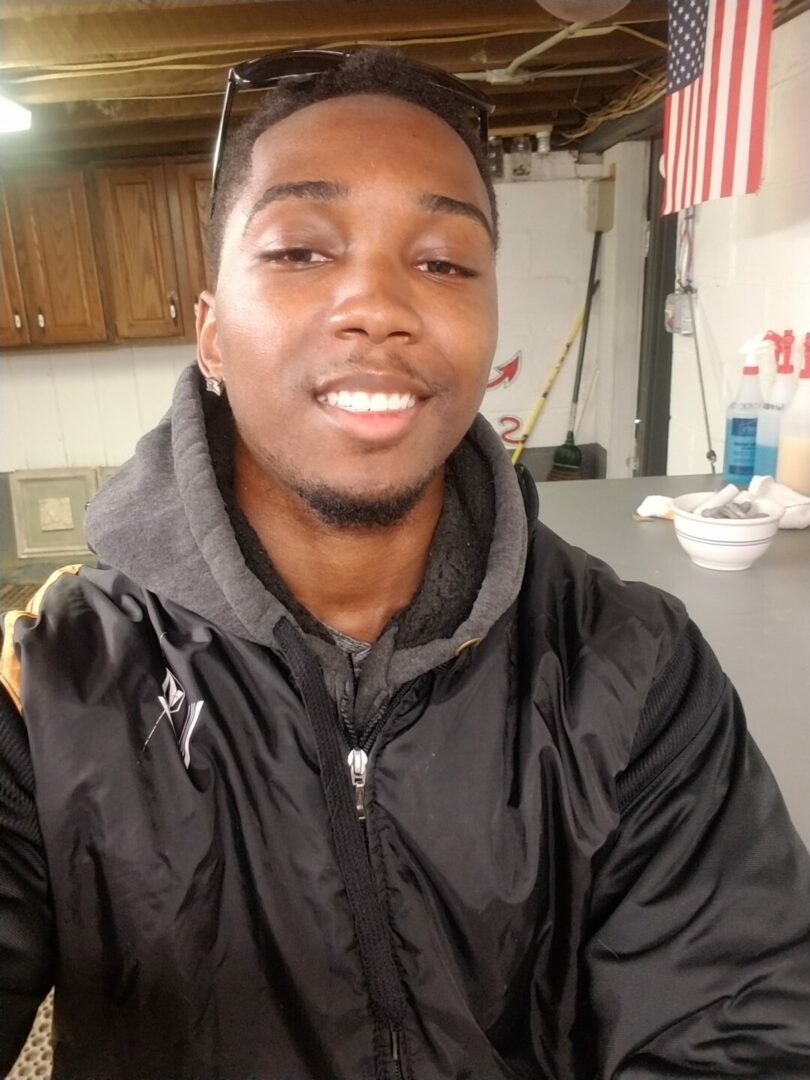 Hey everyone it's nice to meet you. I'm Jay & I've been with this hobby for many years now. I decided to create this site to share everything that I've learned from personal experience with you. I also happen to be a huge gamer, lover of all things tech related, and a major fitness buff (love weightlifting)
https://Facebook.com/easyhometheater
https://Twitter.com/easyhometheater
16 Comments so far:
previous - next