As an Amazon Associate I earn from qualifying purchases. Disclosure
Onkyo TX-NR6050 Review – (7.2 CH 8K Smart AV Receiver)
---
Today we'll be taking a deep look into the features, capabilities, and performance of this awesome 7.2 channel receiver.
Most importantly, we'll be determining who this receiver is for and if it's the right one for you.
There's a bunch to cover so let's get right into this Onkyo TX-NR6050 review!
Onkyo TX-NR6050 Receiver Review – A Quick Summary
---
In this Onkyo TX-NR6050 receiver review, we cover a receiver that solves the issue of low volume by supplying your speakers with 210W/ch of impressive power. Not only this, but its sheer abundance of features like 4K120 & 8K60 resolutions, support for high refresh rate gaming, sound customization, and even 8 HDMI slots make this an excellent performing receiver!
But for those with more time, we'll take a deeper look to gain a bit more insight as to whether this is particularly the right receiver for you.
(After be sure to check out the best home theater gift ideas for fun recommendations for this holiday season)
Appearance Of The Receiver
---
What I personally like about this receiver's appearance is the fact that it's really understated.
With an all black chassis that has an almost brushed metal look to it, there's a level of silent distinction that really makes it look classy.
Taking a closer look, on the front you'll notice there's an array of manual controls that allow you to control the receiver.
Starting from left to right, there's an Onkyo logo on the top left with a power/standby button below it.
Below that is a pure audio button used for getting a pure audio signal without any processing.
Underneath that you have a 3.5mm jack used for connecting a pair of headphones, and the various listening modes (Movie/TV, Music, Game) besides that.
Moving over you'll notice the helpful LED screen used to relay current information about your content, and below that are a series of physical buttons that can change the input as well as control things like Bluetooth, tuner,etc.
One thing I definitely like is there's a manual control button on the receiver itself for navigating the the menu.
That might sound like a minor thing but imagine the batteries in your remote runs out and you have no way to control the receiver (this has happened to me before)
Well with these physical buttons, you can actually do that.
There's also buttons for tone control that includes bass, vocal, & treble.
Then on the right you have a USB slot, the input for the optimizer microphone, and a volume dial.
On the back you have the various inputs and outputs that include the likes of HDMI slots, speaker inputs, ethernet, phono inputs, etc.
In terms of size, it's definitely not a small receiver by any means measuring 26 x 16 x 8 inches and weighing 21.7 pounds.
That means you'll want ample space for the unit with plenty of breathing room.
Other than that there's really not much else to say about its appearance.
It's a nice looking receiver that doesn't stand out too much when it comes to aesthetics, but will definitely compliment the room provided you have adequate space for it.
Features
---
210 Watts Per Channel
---
With 210 watts per channel (when driven with 1 channel) you can enjoy incredible surround sound dynamism
Support For 8K
---
With support for picture resolutions up to 8K, you can enjoy a beautifully clear image
HDMI 2.1 Support
---
The fact that the NR6050 supports HDMI 2.1 means it can support the latest image formats like HDR and 8K, as well as high refresh rates like 4K120 & 8K60 with low latency for gaming.
eARC Support
---
Support for eARC makes setting up this receiver really easy with only needing an HDMI cable as long as your TV supports eARC
5.2.2 Support
---
This receiver has Dolby Atmos and DTS:X support allowing you to have a 5.2.2 home theater setup
Fast Streaming Speeds
---
The NR6050 has dual band 5GHz/2.4GHz wifi that adheres to the 802.11ac specification basically making streaming on it very fast
Zone Support
---
Utilizing zones, you can watch content on multiple displays simultaneously
Setting Up The Receiver
---
Setting up this receiver is really simple though it does vary depending on plan on using with it.
If your TV supports eARC or ARC (basically an HDMI pass through) you can minimize the amount of cables you need.
You can look at the slots on your TV and if any of them have the words ARC or something similar then you'll know your TV supports it (most modern tvs tend to)
So what you'll do is take the HDMI cable and plug it into that slot. Then take the other end and plug it into the slot on the back of the receiver that says main.
After that simply plug your speakers in, plug the power cable in, and that's it.
Here's a refresher on connecting your speakers specifically.
https://easyhometheater.net/how-to-set-up-a-home-theater#wire
If your TV doesn't support ARC however, the setup process would be the same except this time you'll also use an optical cable to plug into that specific device.
Performance
---
Sound Quality
---
So the most important thing, how good is this receiver actually when it comes to performance?
Well you'll be happy to note it's pretty awesome for lack of a better way to put it.
Using the NR6050 with various speakers produced crystal clear audio quality with no noticeable distortion what so ever.
It drove them with ease, and seemed like it still had plenty of power to spare.
I didn't have to turn the volume loud at all to enjoy room filling sound.
I feel that's a good indicator of a quality when you can even drive bigger speakers without having to crank the volume because that means it's performant enough to handle it.
It also comes with a room calibration microphone which when plugged in, pops up a menu that let's you automatically calibrate your speakers when plugged in.
I highly recommend calibration first since it makes a huge difference with regards to sound quality and is really simple to do.
Plus the menu is really easy to navigate which makes speaker setup really easy.
What I felt was really cool was just how customizable everything was when it came to the sound though.
You can individually adjust the bass, midrange, & treble — and that's not even mentioning the various DSP modes you can use to further customize the sound.
It really let's you make the sound your own which really elevates immersion I feel.
Speaking of which, you can take that level of immersion even further since this receiver also has object based sound support with both Dolby Atmos & DTS:X.
Using speaker modules, or just speakers placed above you, you can enjoy up to 5.2.2 surround sound which actually makes a big difference.
Though I do prefer 5.4.2, the fact this one can do it at all is a welcome addition.
Or if your prefer, you can do 7.2 channel surround sound which is a step up over the traditional 5.1 setup.
I noticed bass quality when using 2 subwoofers connected remained impactful so there were no issues at all in that regard.
Using dual Bic America F12s or PSW10s for example produced a deep and punchy bass that was a joy to listen to.
Something else to mention is the zone support.
Without being too long winded, you can basically use a second display or sound system at the same time as your main one.
So if you were watching TV in one room, somebody else could be watching a different program from the same receiver.
It's a really helpful feature that gives you a lot of flexibility when it comes to what people might want to watch which is great.
It's worth mentioning though that you can only watch 8K60Hz in one room with the other zone being relegated to 4K120Hz.
Besides the support for high resolution audio, there's also a pure audio mode that removes any processing or effects to give you a more accurate representation of audio.
It's definitely helpful for more professional applications such as mixing, however I tend to prefer a little flair with my audio so I didn't use it much.
It's still appreciated that it's included though, and I can see some people likely finding it helpful.
Streaming Performance
---
The NR6050 also has various built in streaming services and to keep it short, they worked great.
The connection through wifi was fast, and picture quality was crisp without pixelation when watching content.
Bluetooth also worked fine so there's not much to mention there either really.
There's also DTS Play-Fi support which basically let's you listen to music over wifi through multiple smartphones, tablets, and/or devices at the same time in multiple rooms.
When trying it, it connected fast and maintained that connection without issue. Everything just seemed to work honestly.
Miscellaneous Things Worth Mentioning
---
Gaming On It
---
One thing I really love about this receiver is its performance when it comes to gaming.
Given that it's HDMI 2.1 compliant, it has multiple gaming oriented features to enhance the experience like ALLM and QFT that reduces latency for much more responsiveness.
Using the Xbox Series X and PS5 with it worked like a charm, and I definitely noticed how much smoother everything felt.
Given that these consoles actually support these higher refresh rates and resolutions, it's awesome to see manufacturers are starting to standardize and even innovate around these standards.
So for gamers out there, it's is a fantastic choice.
---
Only 1 Optical Input
---
Probably a minor nitpick that doesn't necessarily apply to me but still felt was worth mentioning was the fact that this receiver only has 1 optical input.
In the off chance your TV didn't have ARC support and you wanted to use multiple devices connected at the same time, you'd have to switch between them for audio output which could be a minor inconvenience.
Just figured that was something to note.
Pros/Likes
---
Support for up to 8K60 & 4K120 resolutions
Can connect to 2 screens/sources simultaneously
Great sound quality
Up to 7.2/ 5.2.2 surround sound
8 HDMI slots (1 eARC)
ALLM, VRR, & QFT for low latency/high frame rate gaming
Fast Bluetooth & streaming support
Easy to setup
Automatically calibrate speakers with optimizer mic
Cons/Dislikes
---
Large at 21.7 pounds and 26 inches
No 5.4.2 support
1 optical input
Final Thoughts
---
That's pretty much it really.
In short the Onkyo TX-NR6050 is an excellent receiver that I really don't have many gripes with to be frank.
It does what it's supposed to and provides enough power to power even the larger speakers.
Plus support for up to 8K resolutions and high refresh rates means it's a receiver that'll be with you for the long haul.
As long as you have adequate space for it then I definitely recommend it. 👍
That's all for now though. If you have any questions or anything you want to mention then definitely leave a comment below letting me know your thoughts.
Until next time.
Make it easy, keep it simple.
Specifications
---
The specifications of the TX-NR6050 are as follows:
Power supply
AC 120 V~, 60 Hz
Power consumption (operating)
635 W
Power consumption (idle)
65 W
Power consumption (standby)
0.1 W
Dimensions (W x H x D)
17 1/8 inches x 6 13/16 inches x 14 15/16 inches (435 x 173.5 x 379.5 mm)
Weight
21.7 lb (9.8 kg)
Power output (All channels)
200 W/Ch (6 ohms, 1 kHz, 10% THD,1-ch driven) 90 W/Ch (8 ohms, 20 Hz–20 kHz, 0.08% THD, 2-ch driven, FTC)
Dynamic power
240 W (3 ohms, Front) 210 W (4 ohms, Front) 120 W (8 ohms, Front)
THD+N (Total Harmonic Distortion + Noise)
0.08% (20 Hz–20 kHz, half power)
Input sensitivity and impedance
200 mV rms/47 k-ohms (Line) 3.5 mV rms/47 k-ohms (Phono MM)
Rated RCA output level and impedance
1 V rms/470 ohms (Subwoofer pre-out) 200 mV rms/470 ohms (Zone 2/Zone B line-out)
Frequency response
10 Hz–100 kHz/+1 dB, -3 dB (Direct/Pure Audio)
Tone control
±10 dB, 20 Hz (Bass) ±10 dB, 20 kHz (Treble)
Signal-to-noise ratio
106 dB (Line, IHF-A) 80 dB (Phono, IHF-A)
Speaker impedance
4–16 ohms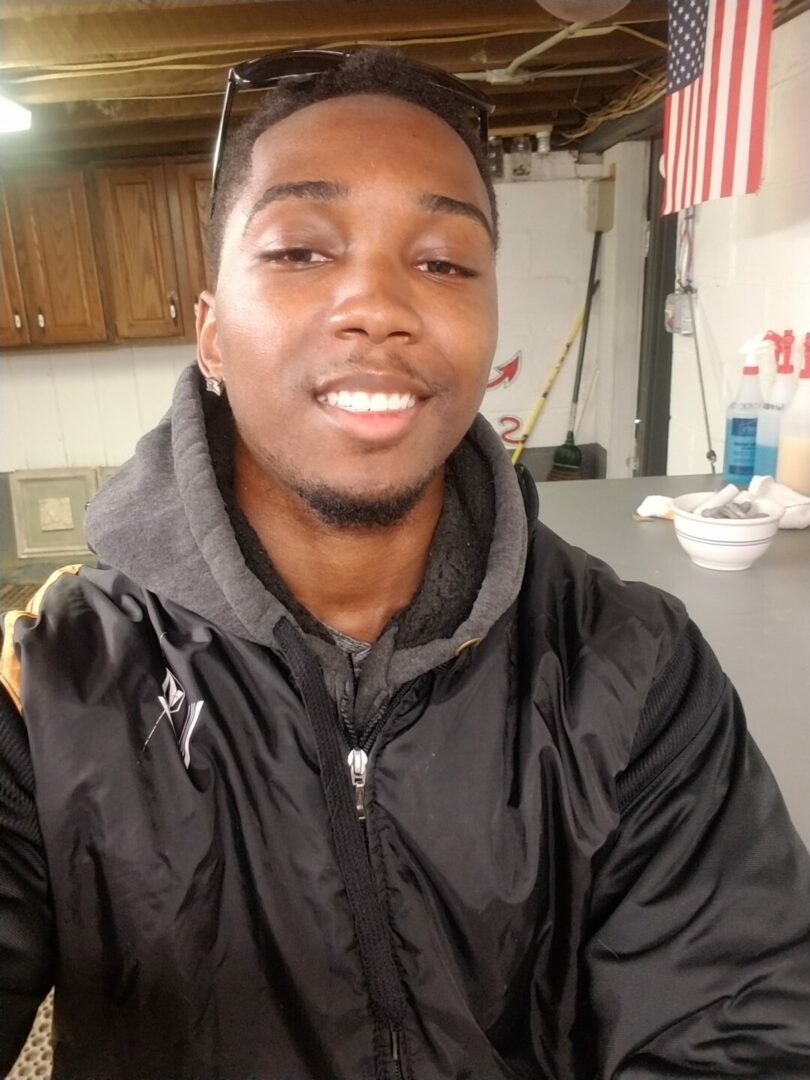 Hey everyone it's nice to meet you. I'm Jay & I've been with this hobby for many years now. I decided to create this site to share everything that I've learned from personal experience with you. I also happen to be a huge gamer, lover of all things tech related, and a major fitness buff (love weightlifting)
https://Facebook.com/easyhometheater
https://Twitter.com/easyhometheater
6 Comments so far:
previous - next