As an Amazon Associate I earn from qualifying purchases. Disclosure
BIC America F12 Subwoofer Review
---
The importance of having a quality subwoofer can never be emphasized enough. It's the one difference that can take your movie nights from just mediocre to absolutely thrilling.
That's why in this BIC America F12 subwoofer review, we take a look at a subwoofer that not only hits hard and has substantive bass, but also has a certain level of versatility that's likely to impress you.
Let's get into it! 😁
History
---
BIC which stands for British Industries Corporation, was actually started as an American company in the 1950's that imported high-end British audio products (essentially where the name comes from)
What some may not be aware of though is that BIC was actually one of the earliest pioneers when it came to the audio industry; first starting out as a distributor of audio products.
Then, in 1973, they introduced the first belt drive turntables along with their own American made loud speakers.
This is also where they introduced their now renowned Venturi Port which was a specialized port that helped their speakers produce a cleaner sound.
After becoming quite popular in the mid 70s, the brand was eventually sold after the passing of the late owner. It would then have a big re-emergence in 1988 after being acquired; subsequently introducing a wide array of audio equipment such as speakers and of course, subwoofers.
The rest as they say, is history.
Appearance
---
This is a subwoofer from the formula series that definitely has a unique look to it.
Now the outside is pretty unassuming at first when the the grille is on, with an all matte black finish that's pretty common for a lot of subwoofers.
However it's when you take this grille off that you see why I say this is an interesting looking subwoofer.
When removed, what's revealed is a stunning silver bass driver that really gives this subwoofer life. It's reminiscent of the beautiful copper woofers that Klipsch is so often lauded for, so this is basically a lighter version of that.
It looks really good in person.
Now the one thing I will say about this subwoofer is that it's actually pretty sizeable at 17 x 14.8 x 17 inches, so you'll want ample space when you use it.
It's also really heavy at 41.25 pounds so if possible, you may want to have someone help you if you have to move it. But there's actually a reason for that heft that we'll get into a little later.
But overall from an aesthetic point of view, the F12 is a nice looking subwoofer that has the dual capability to stand out or blend it depending on whether or not the grille is on or off.
And given its burly stature, placing it in a somewhat larger room may be best as placing it in a smaller room can make it pretty noticeable.
Regardless though, it's just an attractive looking subwoofer and I'd say that it honestly looks even better in person.
What's In The Box/Unboxing
---
As for what you get in the box it's pretty bare bones to be honest. Like there's the subwoofer, manual about the subwoofer, power cable, and that's pretty much it.
There's no RCA cable in the box to actually connect it to the receiver for the sound which would have been nice, so that's something to keep in mind.
This is the cable I use for reference.
The outside of the box itself is pretty cool with a large picture of the unit on the front, and a few of the main features it touts — and over on the side there's a detailing of all the different accolades it's received over the years.
Deservedly so in my opinion.
Spoiler: It's a great subwoofer, but we'll get into that of course. As for the packaging, it looks pretty old school, with a dark blue exterior enscribed in yellow and white writing.
I like it honestly. Though it's not that important admittedly in the grand scheme of things, I'd still say the box looks pretty good.
Features & Specs
---
Features:
---
As for what features it supports, there's a few interesting ones that I think are worthy of note.
Quality Powered Subwoofer
---
First thing that stands out about this sub is its capability to get loud if it needs to.
With 150 watt rms and 475 watt peak, this subwoofer can reach levels of 116 db, which to put it in perspective, is live rock concert levels of sound.
So for those concerned with hearing it, rest assured that it can output some serious sound.
Internal BASH Amplifier
---
This incredible power stems from its BASH designed internal amplifier, which when compared with traditional amplifiers, offers an improvement when it comes to wasted heat and energy utilization.
This combined with its intricate circuitry provides the benefits of incredibly low distortion and a high signal to noise ratio.
That ultimately means you get a better quality sound, hearing more of the stuff you actually want to, and less of what you don't.
12-Inch Woofer
---
Something else that's interesting and truly worthy of note is that this sub has a what BIC calls a 12-inch injection molded woofer that's also a long throw variant. This basically gives it a very high excursion.
Since speakers and subwoofers produce sound by moving air, a higher excursion gives it the ability to move more air — meaning it can produce more sound and go deeper.
So in this case, the fact that the driver is a long throw variant means the sub has the ability to not only go deeper, but also louder as a result.
Excellent BIC Venturi Port
---
Another really interesting feature here is the patented Venturi Port from BIC. This basically helps to further minimize distortion, providing a much cleaner sound.
Adjustable Controls
---
For further customization, there's also knobs on the back to control the volume and crossover so you can dial in your sound just right.
There's also automatic signal sensing so whenever the sub senses a signal, it'll automatically turn on.
Dolby Pro Logic & Dolby Digital/DTS Support
---
There's also a toggle on the back that offers support for Dolby Pro Logic & Dolby Digital/DTS, giving you even further choice with your sound.
5 Year Warranty
The BIC subwoofer is also backed by a 5 year warranty, offering assurance in that regard.
---
Specs:
---
The specs are as follows:
Frequency Response – 25Hz – 200Hz
Dimensions – 17 x 14.8 x 17 inches
Weight – 41.2 pounds
Driver – 12-inch injection molded woofer with heavy duty surrounds
Sensitivity – 90 dB
Impedance – 8 ohms
Speaker level and RCA inputs
Magnetic Shielding
Gold Plated Terminals
How To Set It Up
---
Setting up this subwoofer is essentially the same as any other subwoofer that needs the input of the receiver.
A component cable goes into the back of the sub in the input that says sub in located just under the crossover knob, and the other end of the cable goes into the sub output on your receiver.
It might be named sub out, pre out or something similar depending on your receiver. You'll then want to turn the volume knob to the 12 o clock position and the crossover setting all the way to the right.
After that, that's pretty much it.
However for more optimal sound, you'll likely want to do the subwoofer crawl which I talk about in detail here.
How's It Sound?
---
Now for the real question, how does the BIC F12 actually sound? In a word, impressive.
With Music
---
Now something I like to do with new subs when I test them is actually use them with music rather than movies first.
No real reason really other than I feel it allows me to get a feel for what a sub can do in a variety of conditions.
But long story short, what I noticed with this sub when it came to music was that the amount of bass it can produce is impressive when you first try it.
What's more, not only is there bass in abundance (which you can adjust of course) but the bass itself is quality.
It's punchy, weighty, and just super clean overall.
Even turning it up, I didn't hear any distortion, and if anything, there was no change in the quality of bass even at the highest of levels.
Of course that's likely higher than you'll ever want to turn it to, but it's nice to know how it performs at that level none the less.
But if there's one thing I think you'll truly enjoy about this sub, it's just how low it actually gets.
Even though it's rated at 25Hz, there is measurable output lower than that and if there's a hard bass line or drum kick in a song, you'll honestly feel it.
Music comes alive with this sub, and it makes the overall experience all the more enjoyable.
No complaints there at all.
With Movies
---
What about movies though?
Believe it or not, I think this sub is even more impressive when it comes to movies not because of how loud it deep it gets, (and believe me bass drops are intense with this thing) but because of how it performs with the volume lower.
Often times with subwoofers when there's content playing at lower volumes, distinction between bass notes and frequencies can become a little muddled and subsequently blend together
But what's interesting here is it felt like that clarity wasn't lost at these lower volumes, and there was actually tangible detail you could still make out. I consider that a sign of a quality subwoofer and the BIC F12 is certainly that.
It actually reminds me of the Klipsch R-120SW in that regard as they both have that level of precision to them.
At normal volumes, it's even more thrilling.
Like I mentioned before, bass drops are incredible and. really immerse you in the action.
Even with scary movies, it just sounds amazing and really makes you feel like you're at the movies. There's a good chance you might jump with this one though so just keep that in mind (speaking from experience lol)
But overall it's just an impressive subwoofer that quite frankly, does the job well.
The only thing that could be seen as a negative in my opinion is how big it is. Like I've mentioned previously, this is a big subwoofer at 41.25 pounds so just make sure you have the space to accommodate it.
But even the size can be attributed to the fact that this is a high excursion subwoofer meaning that deep bass is going to come with the tradeoff of an increase in size so it's not surprising.
Other than that, there's really not too much bad to say about this subwoofer. Its powerful, deep bass will enrich your movies & music substantially, and when placed in the room properly, it truly comes into its own.
If you're looking for a sub that can shake the house when turned up but be delicate and quiet when it needs to, then this is a fantastic choice.
Likes
---
Powerful Deep Bass
Clean output at higher volumes
Great bass detail at lower volumes
Beautiful metallic woofer
Dislikes
---
Big at 41.25 pounds (I personally don't mind it, but some might)
Final Thoughts
---
With that, that's it for this one. Hopefully you've enjoyed this BIC America F12 subwoofer review and now have a more formulated idea of whether it's the right sub for you.
In summation, the bass is deep but remains articulate even in the most action scenes, and has enough punch to truly invigorate your content.
It's just a fanatic sub really, no two ways about it.
It just might surprise you.
But that's all for now. If you have any questions or even comments, feel free to leave them down below and I'll be happy to respond.
Until next time, make it easy, keep it simple.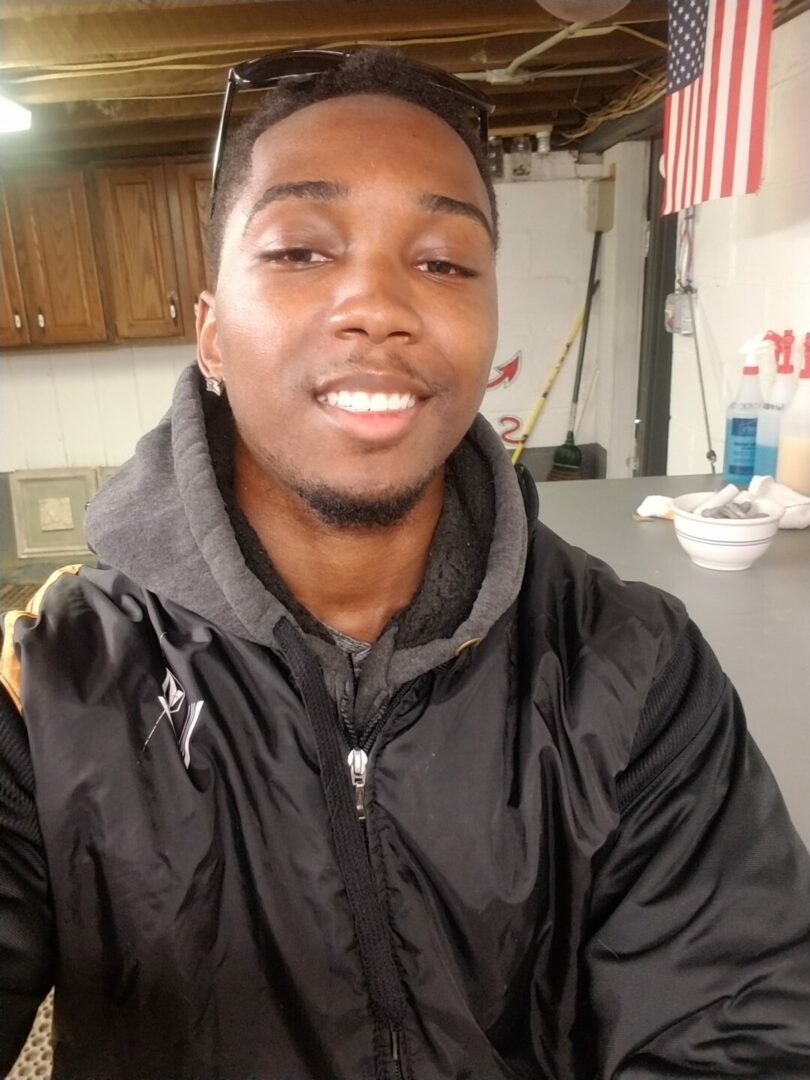 Hey everyone it's nice to meet you. I'm Jay & I've been with this hobby for many years now. I decided to create this site to share everything that I've learned from personal experience with you. I also happen to be a huge gamer, lover of all things tech related, and a major fitness buff (love weightlifting)

https://Facebook.com/easyhometheater

https://Twitter.com/easyhometheater

previous - next