As an Amazon Associate I earn from qualifying purchases. Disclosure
Klipsch R-120SW Subwoofer Review
---
Like always, hope everyone is doing well. Today we're going to be taking a look at a subwoofer that quite frankly, sounds just about as good as it looks.
The bass hits heavy, it gets plenty loud, and put simply, is downright beautiful.
So without further ado, this is the Klipsch R-120SW subwoofer review.
Appearance
---
So I alluded to this in the intro, but one of the main draws to this subwoofer, I feel, is its looks.
Now of course sound is the thing that's most important when it comes to things you should look for, but looks can matter too — especially if you want something that'll compliment the look of your room nicely.
This is one instance where I feel that that's exactly the case here. Taking a look at the enclosure, what's immediately apparent even with the grille on, is the elegant looking black textured wood grain vinyl that sits atop the reinforced MDF cabinet.
Now I personally love this for 2 reasons; 1, it obviously looks really cool and gives the sub a more nuanced look. But more importantly 2, because of the fact that the material is textured and not smooth, fingerprints are essentially mitigated, meaning you really don't have to worry as much about getting smudges all over your new sub.
I can't state the importance of that enough given that that's definitely something I'm familiar with when it comes to some of the audio equipment I have.
As much as I love a lot of my speakers and subs, having to wipe them off due to fingerprints whenever I'm doing adjustments or moving them does get a little tiring, so this is a welcome bonus.
This isn't to say it's entirely fingerprint proof or anything, just that the material lends itself well in that regard. It also claims to be scratch resistant too which is pretty cool — especially if you're one that cares about actually preserving the look of your sub, so that's definitely nice.
The grille itself is pretty simple, with a small metallic Klipsch logo up at the top. When it's removed however, the look completely changes.
What immediately sticks out with it removed is the large copper spun woofer with 8 similarly colored rivets dotted around it. In my opinion, this has to be one of the most beautiful subwoofers I've ever personally seen.
Pictures certainly don't do it justice because in person, it's definitely a statement piece.
It's actually hard to describe though since the material isn't necessarily shiny, but it's not dull either. It just catches light in a way that makes you want to look at it.
Now for some rooms this might be a great thing because it'll add a layer of flair and personality to the setting, but for others, it might be a bit too loud in a sense (figuratively speaking of course, not the actual sound) so they may prefer leaving the grille on.
I just think it's great you have the option of either leaving it on or off becuse it definitely offers a measure of duality in a sense, giving two very distinct looks depending on your preference.
The small metallic Klipsch emblem at the top of the sub itself is also a small, albeit cool touch that adds to the overall aesthetics.
In summary, I think it's a really beautiful design that honestly looks great, feels sturdy, and has the ability to both stand out or blend in depending on whether the grille is left on or not.
Features & Specs
---
When it comes to features & specs, there's actually quite a bit to like about this particular sub. The first thing of note that's extremely important is the high excursion spun copper injection molded graphite (IMG) woofer.
What?
There's definitely a lot to unpack in just that one sentence for sure, so lets dig in.
Excursion by definition is basically how far the cone of a speaker driver can travel linearly from its resting position and back without actually damaging itself.
The more it's able to move, the louder it can get without distortion.
So in this case, the fact that it's a high excursion subwoofer means that it can output deep bass at a substantial sound level since the cone can actually move a lot.
Another important part of good sound is the cone material itself, and in this case, the Klipsch 120SW has a spun-copper IMG (injection molded graphite) woofer which has the unique ability of being light yet remaining extremely rigid.
This reduces any warping or flexing of the cone at higher volumes, allowing it to output a much cleaner sound overall.
There's also an all-digital built in amplifier that's efficient, while being able to deliver a ample amount of power to the sub that remains true to the source material.
Some amplifiers can alter the sound slightly, so for the audio purists out there, you may be happy to find that this isn't the case here.
Speaking of power though, this thing has an appreciable amount with a 200 watt listed RMS and 400 watt peak; with a max acoustic output of 116db.
There's also gain, phase, and low passover controls meaning you'll be able to adjust the bass so it blends with your other speakers and gives you a cohesive sound.
There's also line level/RCA LFE inputs for optimal compatibility with a wide variety of home theater receivers.
On the back, you'll notice that there's also a port, and that's because this subwoofer is a bass reflex design. That basically means it has a rear firing port that helps reduce distortion when producing low end sounds at higher volumes.
In terms of size, this certainly isn't a small subwoofer, measuring 19.2 x 14 x 16.5 inches and weighing 31 pounds.
It definitely feels solid and really well built in terms of durability too which is a plus.
The frequency range is also rated from 29 Hz to 120hz +/- 3db.
Setup
---
When it comes to setting up this subwoofer, it's done the same way you would with any other. Before doing anything, make sure everything is turned off first of course.
Now on the back, turn the gain knob a little past the 12 o'clock position, and the low pass filter knob all the way to the right.
Then using an RCA cable, one end goes into the subwoofer input on your receiver, while the other goes into the LFE input on the back of the subwoofer.
Then turn on the receiver and play something just make sure everything is working correctly (that includes having your receiver and TV on the correct inputs)
If you happen to be using a receiver that calibrates things for you, then I'd highly recommend running that to calibrate the sub because doing it by hand isn't exactly the fastest thing in the world.
After this you'll want to do the subwoofer crawl for the most optimal sound setting.
If you're not sure how to do that, no worries I covered how to do so in my article detailing subwoofer setup
It's a tutorial regarding 2 subwoofers, but it's also applicable in the case you happen to be using one.
After that though, that's pretty much it. You may want to run the auto calibration again in your new designated spot for the sub, but that's entirely up to you (though I'd probably recommend it)
How It Sounds/Sound Quality
---
Here's the real novel question though, how does this subwoofer stack up to the competition?
Does it actually sound good?
The answer to that would be a resounding yes, very much so.
In fact what I immediately noticed when I first started using the sub was just how punchy and almost upfront the subwoofer was. The bass was really well rounded and just seemed to thump with an almost forceful thud.
What I like about this particular sub is that while the bass is definitely more active when compared other more reserved subs, it isn't boomy by any means.
It still retains key details at higher volumes without sounding muddy or all over the place.
Something I did notice though is that when playing content with notes that go below 30Hz (hertz), there's a pretty fast drop off when it comes to audibility for each point lower.
That being said though, at near reference level on my receiver, (which is likely louder than most will play their content due to how loud that is) when playing scenes from a bunch of different content, I noticed that the lowest note from my testing was about 27Hz which is actually 2 hertz lower than the officially listed 29Hz.
Not only was that unexpected, it suprisingly exceeded my expectations in performance.
It could be that I simply benefited from some type of room gain at the time (basically where the room boosts the bass even more)
However it could also be that it is actually capable of doing so.
Not entirely sure, but the point is, there was more performance on offer here than anticipated which is always a nice surprise.
Below that point of reference, there wasn't too much in terms of lowest end sonic registry..
For the bass that was there though, it was superb in its delivery which was something I really liked.
What I really liked about this subwoofer though was its ability to remain detailed when it came to bass output at lower volumes.
A lot of times subs can sound muddled at lower volumes, but the Klipsch 120SW managed to maintain its composure at higher and lower volumes.
That to me is a sign of a quality subwoofer and reminds of the BIC F12 subwoofer in that regard.
Something else that I noticed is this sub is particularly good for music, (like incredibly so actually) and that probably has a lot to do with the abundance of output in the 45-60Hz frequency range.
Whether it was Rock, Hip-hop, Blues, or whatever genre, there was just always something particularly alluring about the way it all sounded and came together. I'd certainly consider this a very musical sounding sub.
If anything, I think this is undoubtedly the area where it really manages to shine because the bass it outputs is so tight, fast, and hard hitting, while at the same time backing off when necessary as not to be too overbearing.
It's like the perfect mix of ostentation and sublety, that ultimately blends together for a really great experience.
At the end of the day, this subwoofer while undoubtedly great for movies, ultimately finds its groove when it comes to music, putting out a loud clean bass that you just can't help but appreciate.
It's a fantastic sub without a doubt, so much so in fact, that it actually makes my list for the best subwoofers for 2023.
It's just a really good subwoofer capable of going super loud if it needs to, without sounding boomy or distorting due to that high excursion driver it packs.
It hits hard, gets loud, and looks good all at the same time.
If you don't mind that it can't hit those really infrasonic levels and just plan to use it for causal movie watching, music, or even video games, then it's a really fantastic sub to put it simply.
It gets a thumbs up from me, that's for sure! 👍
Likes
---
Clean bass that hits hard
Gets loud without distorting
Works well for movies
Fantastic for music
Looks beautiful
Scratch resistant
Cabinet material doesn't show fingerprints
Dislikes
---
Notes below 29Hz hard to hear
Heavy at 31 pounds
Final Thoughts
---
Well that about wraps it up for this one folks. This has been the Klipsch R-120SW subwoofer review, a closer look at a sub that in short, performs exceptionally well to put it simply.
So much so in fact that like I mentioned before, it actually makes my list for some of my favorite subs period.
I definitely think it's one that has great bass quality and highly recommend it.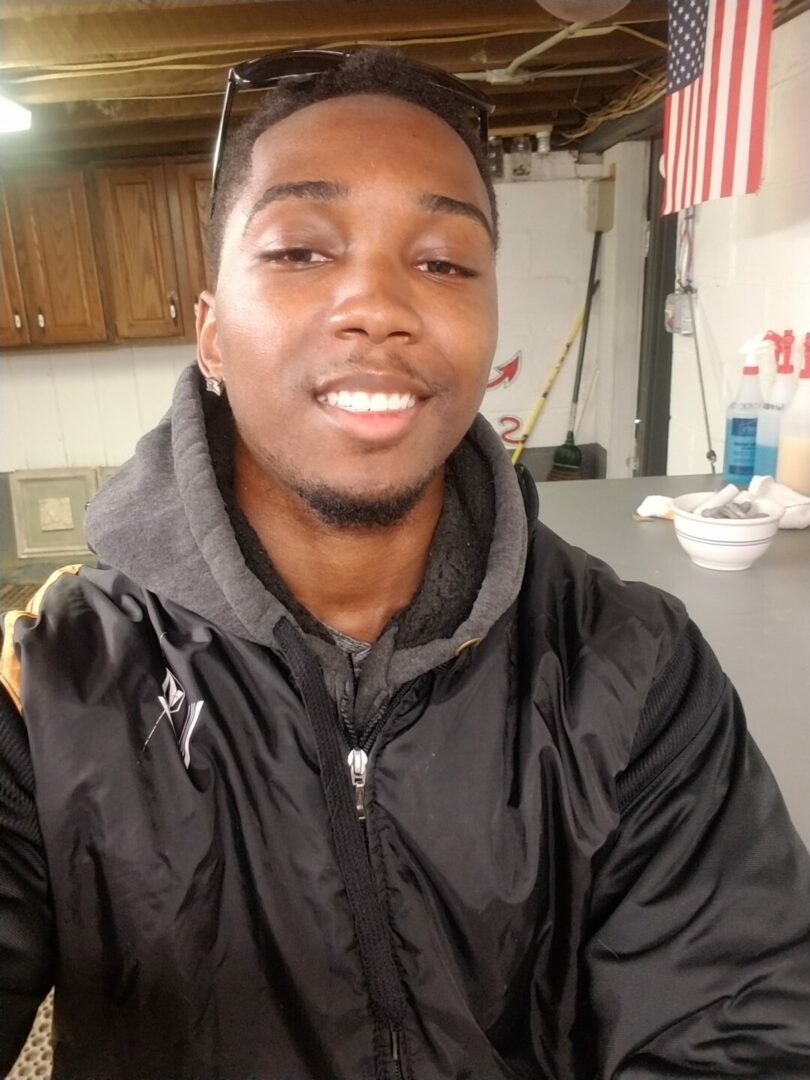 Hey everyone it's nice to meet you. I'm Jay & I've been with this hobby for many years now. I decided to create this site to share everything that I've learned from personal experience with you. I also happen to be a huge gamer, lover of all things tech related, and a major fitness buff (love weightlifting)

https://Facebook.com/easyhometheater

https://Twitter.com/easyhometheater

previous - next