As an Amazon Associate I earn from qualifying purchases. Disclosure
Klipsch R-52C Review
---
I've said this time and time again, but a quality center speaker can be the difference between a mediocre home theater experience and a great one.
So suffice to say, it's importance can never be understated.
That's why in this Klipsch R-52C review, we take a look at a quality center speaker that's certainly worth your time.
So without wasting any, let's get right to it.
Appearance
---
If you've ever owned a Klipsch speaker before, then you know the one thing you can expect is an impeccable build quality and the 52C is no different.
With an all black reinforced MDF wood construction, cabinet vibration is reduced resulting in a clearer sound while the wood itself is dark & textured, and looks really premium even up close.
The removable grille gives the speaker a subdued look with a metallic Klipsch logo on the bottom.
However the one thing you have to love about Klipsch speakers is their versatility when it comes to aesthetics.
When the magnetic grille is removed, it's look is completely transformed and reveals 2 beautiful spun copper drivers with what Klipsch calls it's Tractrix horn (responsible for the treble) placed between
between the 2 of them.
The words Klipsch Reference is also printed on the bottom and is a nice little touch.
What makes the look even more beautiful in my opinion is the gold facets dotted around the drivers that accent it. It's a small detail but it adds flair for sure.
Overall, It's hard to describe just how nice this speaker looks in person, but if you want something that can both make a statement in your living room or blend in without calling attention to itself, this would definitely be the speaker to get.
Features
---
1 inch aluminum LTS tweeter
---
Klipsch's 1 inch Linear Travel Suspension aluminum tweeter (LTS) has the benefit of being able to produce a clearer sound. By using a light and rigid material called Kapton, it allows the tweeter to provide clearer audio quality without having to work nearly as hard.
Klipsch's Unique Audio Tech
---
Using Klipsch's unique 90×90°Tractrix Horn Technology,  the sound is actually aimed at the listener while simultaneously reducing artificial reverb caused by indirect sound waves reflected off objects in the room, providing unrivaled clarity.
Dual 5.25 inch Spun Copper IMG Woofers
---
The dual Injection Molded Graphite Woofers have the unique advantage of being both light and durable, allowing for a deeper sound with minimal distortion.
Refined MDF Wood Cabinet
---
A high quality MDF Wood cabinet reduces vibration and gives a more accurate sound
Closed Back Design
---
A closed back design gives you the freedom to place it wherever  without the worry of not getting optimal sound
Specs
---
The specs are as follows:
Box Contents
---
Center Speaker
Manual
Inputs and Connectivity
---
5 way binding posts
Power
---
400 watts power handling
Sensitivity
---
95 dB at 2.83V/1m
Dimensions
---
Dual 5.25 inch woofers
1 inch aluminum tweeter
90×90° square Tractrix Horn
7.62 x 18.75 x 7.3 inch cabinet
13.5 pounds
How To Set It Up
---
Setting up the Klipsch R-52C is relatively easy and is done like any other center speaker.
Do keep in mind you'll also need speaker wire since it doesn't actually come with it. I personally use this one.
But basically all you do is cut the speaker wire to the length you need, then strip it using either a wire stripper or a pair of scissors.
Then you can either insert part of the exposed wire through the keyhole in the back by unscrewing the binding post or connecting the wire to a banana plug and simply plugging it in to the speaker.
The other side would go into the receiver.
Here's some more context for how to do that if curious.
The Sound Quality
---
So let's cut to the chase on what actually matters, how does the the Klipsch R-52C actually sound?
They sound immaculate in my opinion, so much so it's quickly become one of my favorite center speakers.
The mid tones are full bodied with a treble that's pristine and articulate. The best way to put how they sound would be sparkly.
This is a speaker for the people out there that find it annoying when there's a loud scene in a movie and you have trouble discerning the dialogue from the sound effects.
It does a great job at allowing you to hear the voices while still tying everything together with your other speakers if that makes sense.
The thing I did notice that really affects your experience is the quality of the material you're viewing.
Being that it's a high quality speaker, if there's a movie that's not mixed correctly (luckily not that common nowadays), it tends to augment the imperfections which can make things sound subpar.
However when viewing content that is created the right way (which is a majority of newer content), the experience is downright incredible; voices come through with striking realism with highs that sparkle and those soothingly deep lows that you would expect from a quality center speaker.
Not to mention this speaker has a really high sensitivity so you won't even need that powerful of a receiver to run it.
It also pairs great with the Klipsch R-41M bookshelf speaker that I also reviewed.
So as not to ramble on, in short, the Klipsch R-52C is an incredible center speaker that should definitely be on your radar if you're looking for something that not only looks great, but performs even better.
Likes
---
Beautiful appearance
Great clarity
Well rounded mid bass
High sensitivity for lower powered receivers
Removable magnetic grille
Dislikes
---
Not the smallest thing in the world
Mixed usage on older content
Final Thoughts
---
That about wraps up this Klipsch R-52C review. In summation, it's a center speaker that provides the unparalleled clarity that Klipsch is typically known for, while effortlessly pulling the soundstage together in a notable way.
It's a massive step up from TV/smaller speakers and certainly manages to impress.
Highly recommend this one.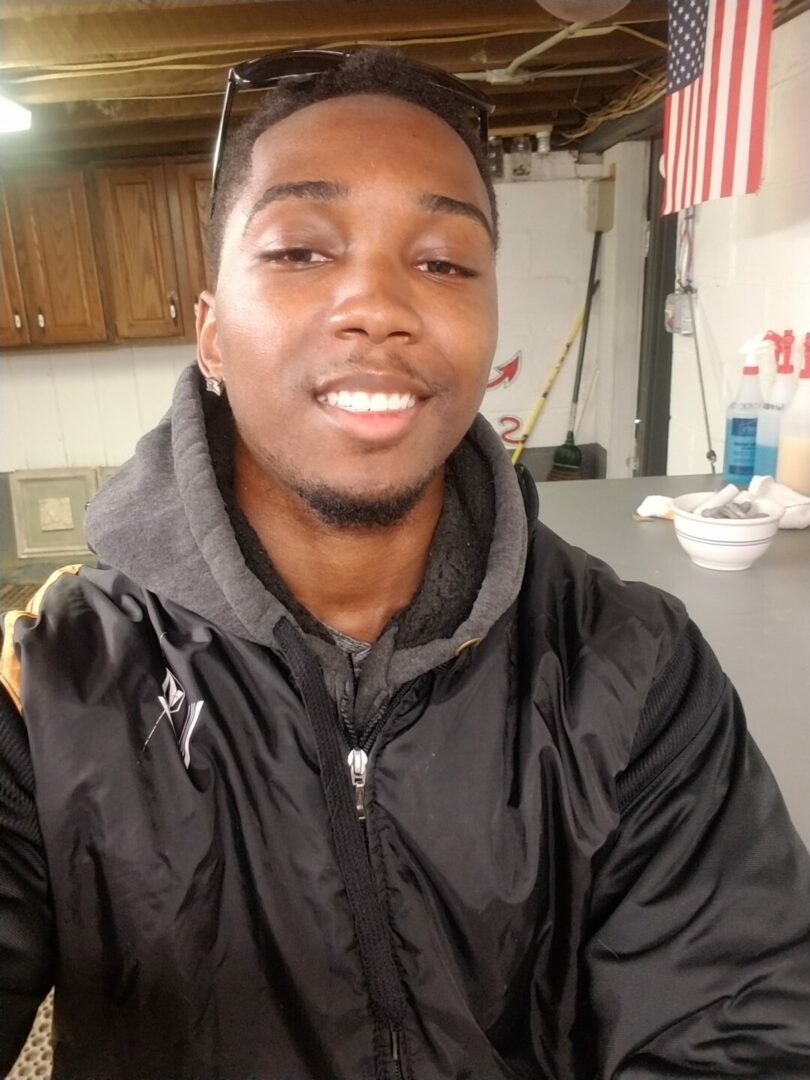 Hey everyone it's nice to meet you. I'm Jay & I've been with this hobby for many years now. I decided to create this site to share everything that I've learned from personal experience with you. I also happen to be a huge gamer, lover of all things tech related, and a major fitness buff (love weightlifting)

https://Facebook.com/easyhometheater

https://Twitter.com/easyhometheater

previous - next