As an Amazon Associate I earn from qualifying purchases. Disclosure
Denon AVR-S760H Review (7.2 CH 8K AV Receiver)
---
In this Denon AVR-S760H review, we'll take a look at why this is one of the best 7.2 channel receivers to get the most out of your speakers.
Remember, your speakers are only as good as the receiver & amp that powers it.
Should that receiver be under powered, then the full potential of your speakers won't be utilized.
That's why it's always best to choose an avr that not only has the most amount of power within the confines of your budget, but also one that actually meets your needs with regard to features.
So for those short on time, here's what to know.
In my opinion, the Denon AVR-S760H strikes the perfect balance between number of connections, adequate power, and truly great audio output, while being a solid addition to the S series that supports all of the latest formats.
This is a receiver that has support for 7.2 channels & 75 watts of power per channel meaning it'll have adequate power to suit your needs in a variety of rooms.
It's also a successor to one of Denon's most popular avr lines.
In short, it's an excellent receiver in my opinion.
But let's delve a bit deeper to find out whether or not this could be the right receiver for you.
Appearance Of The Denon AVR-S760H Receiver
---
Given that the main job of a receiver is to power speakers it's connected to, the appearance of a receiver isn't really given much thought — especially since they don't change too much in appearance between models.
Still there are ways to differentiate, and the S760H certainly does that.
Something to note is that this receiver retains the shell from prior models but does lose the front HDMI port that those had.
But the receiver's aesthetic is understated, with a brushed aluminum panel & cabinet, metallic knobs, and a large black & white digital display on the front.
This display shows all the functions of the receiver like the different DSP (digital sound processing) modes and inputs, with helpful source selection and volume controls on the left and right which is pretty convenient.
Under this, we find more fine tuning controls that include things like a quick selection, options to adjust a second zone of speakers and so on.
Then under this, there's ports on the front that includes things like the headphones jack and optimization microphone port over on the left side of the receiver, and one USB port on the other side.
It's a simple design, but has enough nuance to make you appreciate the little details it has to differentiate itself what with the metallic ascents and small antennas on the back.
With a more boxy design, it retains the traditional Denon aesthetic that their receivers are typically known and respected for.
It's a look that'll blend in rather than call attention to itself and I think it's better for it — something that'll supplement your room, rather than distract from it.
I will say it's pretty hefty though at 18.95 pounds and 17.1 x 8.5 x 13.3 inches when including the antenna so you'll want some clearance between the bottom of the TV and the AVR as not to block your view.
Luckily, you can actually lay the antennas down horizontally without it really impacting its wireless quality which is pretty awesome I feel.
So all in all, it looks pretty nice to put it simply.
Features Of The Denon AVR-S760H Receiver
---
7.2 Or 5.2.2 Channel
---
With support for up to 7 speakers and 2 subwoofers (75 Watts 2 Channel driven) and 5.2.2 Dolby Atmos surround sound, you'll be able to enjoy your content with great sound quality.
---
Denon Audyssey Suite EQ Calibration System
---
Put simply, the AVR-S760H has the ability to measure acoustics in the room and tailor the sound to best suit your content through its advanced calibration system and the included microphone.
---
HEOS Wireless Audio Streaming
---
Denon's HEOS app support allows you to connect your speakers to the local wifi network and stream your music wirelessly.
---
Auto Low Latency Mode & Variable Refresh Rate
---
The Denon AVR-S760H's Auto Low Latency & Variable Refresh Rate features reduce screen tearing and judder from frame rate drops; ensuring a smooth picture quality from movie watching to gaming
---
Multi Room Support
---
Using the HEOS system, enjoy the ability to build a wireless multi room system to play your content in multiple rooms over Bluetooth simultaneously.
---
6 HDMI Inputs (3 HDMI 2.1)
---
6 HDMI inputs (3 of which are 2.1) as well as a 2.1 output with support for 8K upscaling on all inputs gives you plenty of options when connecting your devices to the S760H
---
Dolby Atmos Height Virtualization Technology
---
With Dolby Atmos Height Virtualization Technology, you'll be fully immersed in the action with realistic surround sound from every direction, even from above!
---
Voice Assistant Compatible
---
Compatibility with popular voice assistants give you the ability to control the Denon AVR-S760H receiver hands free, giving you a greater sense of convenience.
---
Bluetooth & Wifi Enabled
---
Connect any of your Bluetooth/wifi enabled devices to the S760H receiver and enjoy your content wirelessly.
---
Support For Latest Formats
---
Support for all of the latest formats with 8K UHD, Dolby Vision, Dolby Atmos, HDR10+, 4K 120Hz, VRR, eARC, & HDCP 2.3 support.
How To Set It Up
---
The process of setting up the Denon AVR-S760H is going to vary depending on what you plan on using with it, so we'll quickly go over connecting a few common devices you'll likely use with it.
Though before connecting anything, the first thing you'll have to do is connect an HDMI cable from the slot on the back of the TV that says ARC or eARC.
This will basically allow passthrough of both sound and video. Then from there you'll need the additional HDMI cables per device you plan to use.
Cablebox
---
Say for example you wanted to connect your cable box to your brand new receiver; well the way you would do that is by taking an additional HDMI cable and plugging it into the slot next to the ARC slot, and connecting the other end into the output of the cable box.
Then you'd have to set your input on your remote to match the slot the HDMI cable was in.
So for example if it was in slot 1, you'd have to set the receiver to either HDMI 1 (or AV 1 if you're using an optical cable)
A Video Game Console
---
Modern day video game consoles mostly use HDMI (Xbox Series X, PS5, Nintendo Switch) so the way you'll hook those up will be similar to the way you would with a cable box — that is, plugging it into the HDMI output on the back of the console, and plugging the other end of the cable into the input of the receiver.
The only difference here however is because of the fact that these newer devices support things like HDR & 4k, if your TV doesn't support eARC to display these new formats, you'll need to use an optical cable in addition to an HDMI cable.
After connecting the optical cable from the console and the receiver, you'll also need to make sure you use the correct input and so instead HDMI 1 or 2 for example, you'll have to click AV 1 or 2 on your remote so that sound comes through.
Speakers
---
Connecting your speakers isn't hard, and really only takes a few minutes since you just need to strip the speaker wire and connect it to the speakers and the receiver. Here's how to do that.
Performance Of The Denon AVR-S760H Receiver
---
Okay long story short, is the Denon AVR-S760H actually worth your time?
Truth be told, taking into account the amount of features it has along with the value you get when considering those features, it DEFINITELY is and is certainly worth your time.
The fact that it supports things like 8K and 4K/120Hz means that while some may not be able to fully take advantage immediately (8K TVs are still in their early phase after all) at some point it will become the norm so it's definitely future proof in that regard.
When testing various speakers with it, it seemed like they received more than enough power to output sound without having to crank the volume meaning the S760H was more than capable of handling a variety of speakers large or small.
75 watts at 2 channel might not seem like much at first, but it handled a 7.2 surround system with ease from my testing so no worries in that regard.
Atmos performance was also solid too, but it did require me to turn the sound a little higher comparatively.
Bluetooth worked really well and connected seamlessly to my phone so that was a plus.
The speaker calibration offered, which Denon calls Audyssey, was also pretty noteworthy because of its simplicity and effectiveness.
All you have to do is connect the included mic to the receiver, and it takes care of everything else automatically.
It's funny too because the difference it makes is massive, and you can definitely tell the improvement in audio quality the calibration gives you.
It's very beginner friendly and even has visual prompts on screen so you can customize everything further to your liking.
For example if you're someone who prefers a lot of bass and didn't like the setting it placed the subwoofer at, you could simply turn it up a few notches (also known as running your subwoofer hot)
The settings and UI is really streamlined while remaining easy to understand which is definitely appreciated.
Something to keep in mind that I mentioned earlier is this is a pretty hefty receiver at 18.95 pounds and 8.5 inches tall (with the antenna), so just keep that in mind with your setup so you don't end up blocking your TV.
Another really cool feature though is the multi zone feature which allows you to have multiple sets of speakers with separate audio/video signals simultaneously from the same receiver using the 7 available channels.
So for example you could have 5 speakers playing one piece of content in one part of your home, and have 2 remaining speakers playing something entirely different somewhere else.
Or have 2 sets of speakers playing a different movie per room.
There's support for up to 3 zones so you can mix and match how you see fit.
It's an extremely helpful feature that actually has a lot of real world utility.
Instead of having to compromise when it's time to watch your shows, everyone could watch what they want at the same time which is pretty awesome.
There's even a dedicated smartphone app for controlling the unit from a mobile device, and one for the audio called the Audyssey MultEQ Editor app.
Both are available on IOS & Android, and allow for further customization into the feature set and audio which is an awesome capability.
For gamers out there, Denon even had the foresight to include and Auto Low Latency Mode (ALLM) and Variable Refresh Rate (VRR)
Long story short, these features help reduce latency so things on screen feel more responsive without stuttering or screen tearing should the frame rate drop.
So with all of this being said, there's nothing I really outright dislike about this unit being honest.
It really seems like everything just works.
I mean if I were to nitpick, additional language support would be nice since it only supports English, Spanish, & French.
Or maybe the fact the included remote isn't a universal remote and is pretty basic.
But other than that, there really isn't a whole lot to critique.
It's similar to the smaller AVR-S650H in that sense, just with support for more speakers.
I mean if you want an avr for use with more than 7 main speakers you'll need a 9.2 channel receiver or higher, but anything less, this one handles surround sound beautifully.
To put it simply, if you just want a solid 7.2 channel receiver that takes the least amount of effort to setup with a bunch of features that offers good value, then the Denon AVR-S760H is an awesome choice to go with.
Pros/Likes
---
Great Audio Output
Abundant power for a 7.2 channel system
Support for all the latest formats like 4k, 8k, HDR10+, Dolby, Vision/Atmos,etc.
40Gps HDMI 2.1 slots; 6 in total
Audyssey calibration optimizes your speakers for your room automatically with included mic
Bluetooth & wifi support
Multi zone feature allows you to use multiple sets of speakers with different sources of content simultaneously
Looks really nice
Cons/Dislikes
---
Remote isn't universal
Language support only supports English, Spanish, & French
No Front HDMI ports
Heavy at 18 pounds
Final Thoughts & Who This Is For
---
In my opinion, the Denon AVR-S760H while being a great receiver, also strikes the perfect balance between number of connections, adequate power, and truly great audio quality.
With a plethora of useful features, should you need something for a 7.2 speaker setup or perhaps smaller, then this fits that standard nicely.
It even has Atmos support for additional speakers.
Simply put, it'll serve you well in your search for a proficient receiver.
Highly recommend it!
But that's all for now.
Should you have any questions, reach out and I'll be more than happy to help.
Also leave a comment letting me know how you like your new receiver.
Until next time friends, make it easy, keep it simple.
Specs
---
The full specifications of the Denon AVR-S760H are as follows:
---
Brand Denon
Model AVR-S760H
Type A/V Receiver
Release Year 2021
AMPLIFIER
---
Channels 7.2
Certified 4 Ω Performance
Continuous 6 Ω Rated
Discrete Amplification
AUDIO
---
Audyssey Dynamic EQ
Audyssey Dynamic Volume
Compressed Music Enhancer
DAC AKM
Dialog Level Adjustment
Dialog Normalization
Direct Mode
Dolby Atmos up to 5.1.2
Dolby Atmos Height Virtualization
Dolby Digital EX
Dolby Digital Plus
Dolby Surround Upmixer
Dolby TrueHD
DSD via USB 2-ch Input
DTS 96/24
DTS Dialog Control
DTS Express
DTS Neural:X
DTS Virtual:X
DTS:X up to 5.1.2
DTS-ES Discrete 6.1, Matrix 6.1
DTS-HD High Resolution Audio
DTS-HD Master Audio
Gapless Playback
High Resolution Audio Formats via USB Apple Lossless, WAV, FLAC, DSD
High Resolution Music Playback via USB and/or Network up to 192 kHz
Maximum Channel Processing 7.1
PCM 2-ch/Multi-ch Input
Pure Direct Mode
AUDIO FORMATS
---
AAC, ALAC, FLAC, MP3, WAV, WMA
CALIBRATION
---
Auto Speaker Calibration System with Mic. Audyssey MultEQ
Optimized Bass Redirection
VIDEO
---
3-D Ready
Auto Low Latency Mode Pass-through
BT.2020 color space
Dolby Vision
HDR10
HDR10+
Hybrid Log Gamma (HLG)
Video Signal Passthrough up to 8K
Video Signal Type NTSC/PAL
CONNECTIVITY
---
AirPlay AirPlay 2
Analog Audio Line Input 2
Analog Pre-Outs 0.2
Apple Product Connection iPod, iPhone and iPad
Apple Siri
Bluetooth SBC
Bluetooth Headphone Transmission
Coaxial In 1
Composite Video Input 2
Composite Video Output 1
DLNA 1.5
Enhanced ARC
Ethernet
Front HDMI
Front USB
Google assistant
HDCP Version 2.3
HDMI Input 6 (1 front)
HDMI Output 1
Headphone Out 6.3 mm
HEOS
Optical In 2
RCA Composite Video In 2
RCA Composite Video Out 1
Remote App – Denon 2016 AVR Remote App for iOS and Android devices and Kindle Fire
Stereo RCA 3
USB Input 1 Front
Wi-Fi
Works with Amazon Alexa
ZONES
---
Powered Zones 2
MISC
---
FL Display 1 line
GUI Languages – 3
IP Control for CI
On-Screen Display – Hybrid Graphic User Interface
Quick Select Plus
Remote Controller – RC-1227
RADIO
---
Analog Tuner FM/AM
Deezer
Internet Radio TuneIn
Napster
Pandora
SiriusXM Internet Radio
Spotify
Tidal
CONSTRUCTION
---
Color-Coded Speaker Terminals
Front Panel not Metal
Large Speaker Terminals 7
Speaker Terminals 7
POWER
---
No Sound Power ECO On/Off: 29 W/39 W
Power Consumption 400 Watt
Power Supply AC 120 V, 60 Hz
Standby Power 0.1 Watt
GENERAL
---
Auto Power off
Dimensions (W x H x D) without antenna 17.1 x 6 x 13.3 inch (43.4 x 15.1 x 33.9 cm)
Dimensions (W x H x D) with antenna 17.1 x 8.5 x 13.3 inch (43.4 x 21.5 x 33.9 cm)
ECO Mode / Hybrid Standby Function
Warranty 3 Years
Weight 8.6 kg (18.95 lb)
SPECS
---
AM Effective Sensitivity 18 µV
AM Frequency 520 kHz – 1710 kHz
Bluetooth Frequency 2.4 GHz
Bluetooth Version 3.0 + EDR
DSD Sampling Rates via USB 5.6 MHz, 2.8 MHz
Ethernet Standard 100BASE-TX
FM 50 dB Quiet Sensitivity (IHF, 1 kHz, 100% MOD.) Mono: 2.8 µV (20.2 dBf)
FM Effective Sensitivity 1.2 µV (12.8 dBf)
FM Frequency 87.5 MHz – 107.9 MHz
FM Harmonic Distortion (IHF, 1 kHz) Mono/Stereo: 0.7%/1.0%
FM S/N Ratio Mono/Stereo: 70 deciBel/67 deciBel
Frequency Response (Analog In) '+1/-3 dB (10 Hz to 100 kHz, Direct mode)
Input Sensitivity and Impedance (Line) 200 mV/47 kilo ohms
Input Sensitivity and Impedance (Phono MM) 2.5 mV
Maximum Effective Power Output (6 Ω, 1 kHz, 1 channel driven, JEITA) 165 W (10% THD)
Phono Distortion 0.03% (1 kHz, 3 V)
Phono RIAA Deviation ±1 dB (20-20 kHz)
Power Output (6 Ω, 1 kHz) 110 Watt + 110 Watt (0.7% THD)
Power Output (8 Ω, 20 Hz – 20 kHz) 75 Watt + 75 Watt (0.08% THD)
Rated Power Output (6 Ω, 1 kHz, 1 channel driven, IEC) 140 Watt (1% THD)
S/N Ratio (Line, IHF-A) 98 deciBel
S/N Ratio (Phono MM, IHF-A) 74 deciBel
USB Terminal USB2.0 5 Volt, 1 Amp
Video Frequency Response 5 Hertz to 10 MHz, 0 dB/-3 dB (Composite)
Video Input Sensitivity/Output Level and Impedance 1 Vp-p/75 Ω (Composite)
Wi-Fi Standard IEEE 802.11 a/b/g/n
Wi-Fi Terminal Frequency 5 GHz, 2.4 GHz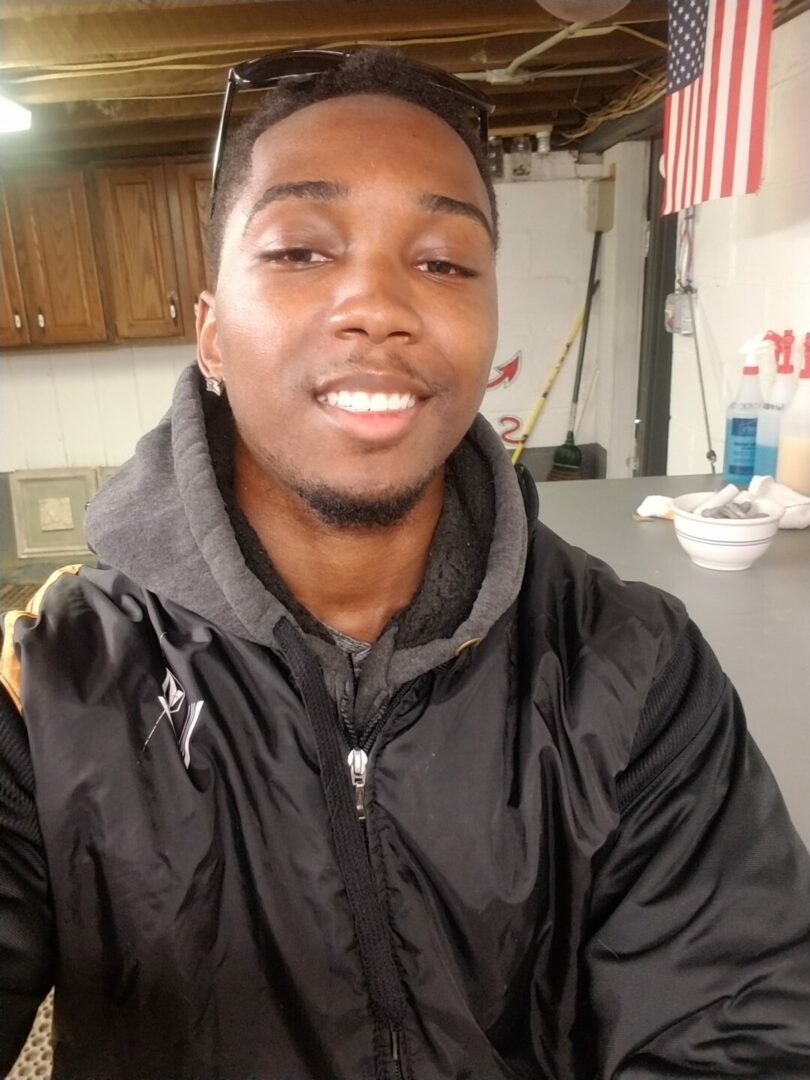 Hey everyone it's nice to meet you. I'm Jay & I've been with this hobby for many years now. I decided to create this site to share everything that I've learned from personal experience with you. I also happen to be a huge gamer, lover of all things tech related, and a major fitness buff (love weightlifting)

https://Facebook.com/easyhometheater

https://Twitter.com/easyhometheater

previous - next