As an Amazon Associate I earn from qualifying purchases. Disclosure
Sony STRDH190 Receiver Review
---
For the every day person interested in achieving great sound without needing to commit to a full surround sound system, a stereo setup with 2 front facing speakers can be a good middle ground (also known as a 2 channel setup)
These can often include the use of a subwoofer, and are a great way to enjoy your favorite content.
But remember the receiver you use is what matters most since it's responsible for supplying power and will directly influence the kind of speakers you can use in your entertainment space.
So in this Sony STRDH190 receiver review, we'll take a closer look at this stereo receiver to see how it stacks up.
Is it the right choice for your home theater?
Let's find out!
Appearance
---
If there's one distinguishing feature that Sony branded receivers are known for, it's their awesome design.
While not massively important comparatively, a good looking receiver can make your entertainment center look that much better, and the Sony STRDH190 certainly continues the tradition.
Being that it's a stereo receiver and thus has less need for extraneous features that would come in the form of extra buttons, it has the unique advantage of being able to utilize a minimalist design that genuinely looks high end.
The brushed metal on the front of the chassis looks & feels premium, and the matching input selector and volume knobs adds to the aesthetic.
There's the classic metallic Sony branding on the top left, and a black and white display that gives source information on things like the current input.
There's vents on the the top & back, and metal feet on the bottom for stability.
Curiously enough, there's only 2 situated in front, as the back half of the receiver uses the chassis itself for stability instead.
Why this was done I haven't the slightest clue, but it's certainly unique.
I also noticed the knobs felt a little stiff at first, but given you'll primarily use the included remote, it doesn't matter too much.
On the back you have the typical speaker connection options, and interestingly enough HDMI inputs aren't present (though it would have been if they were)
The remote feels pretty standard in the hand, and has the basic settings you'd expect from a pack in remote like input selection, volume, and playback controls.
In terms of size, it's pretty standard in that regard too, coming in at 11x17x5.2 inches — making it not the smallest thing in the world but not absolutely gargantuan either.
The low profile design is also a bonus at only 5 1/4 inches tall, allowing easy placement in most AV cabinets and entertainment centers.
Plus it just gives the device a sleek look in general.
To put it simply, there's no doubt this is an attractive looking receiver, with a clean and contemporary aesthetic that easily fits in with the look of most rooms.
It gives off a premium first impression that's sure to be appreciated.
Features
---
Capabilty To Produce Hi-Res Audio
---
Enjoy studio quality sound through High Resolution Audio, making your experience that much more immersive
Powerful Amplifier Minimizes Distortion
---
With a hidden amplifier and large capacity power transformer, an impressive amount of impressive power is delivered which reduces distortion and allows it to support up to 2 pairs of speakers.
Reinforced Design Delivers Precision Audio
---
Touting a solid reinforced frame & beam metal chassis, vibrations are able to be reduced giving you a more accurate sound.
An Aesthetic Low Profile Design
---
This sleek low profile design gives enhanced placement flexibility.
Analog & Digital Connections
---
Boasting both analog & digital connections, it's simple to hook up your retro devices like CD players, turn tables etc, or use Bluetooth to stream wirelessly.
Bluetooth Standby For Easy Control
---
With Bluetooth standby, once paired, the device stays paired and allows you to turn on the receiver with that device
FM Radio That Has 30 Station Presets
---
A built in FM Radio that has 30 station presets allows you to listen to your favorites when you want.
How To Set It Up
---
Setting up the The STRDH190 is going to depend on how you plan on using it exactly.
Now right off the bat, it's important to mention that being this is a stereo receiver, there's no HDMI slots, as well as no options to use a subwoofer so if that's something important to you, you may wish to go with another.
Here's a few ideas in that case.
But if you're simply looking to connect a few bookshelf or even floor standing speakers to listen to music, here's how you can do that.
Plugging The Receiver Into Your TV
---
Despite the fact that this particular AVR doesn't have an HDMI input, it's still capable of being used with your television if it has red & white RCA outputs.
If it does, while everything is powered off, plug the cables into the appropriate inputs labeled L & R and then connect your speakers into the corresponding black and red terminals for your left and right speaker.
You'll also need speaker wire if you aren't using Bluetooth since it doesn't come with any.
This is the one I use.
But after that, turn everything back on and everything should be good to go.
Bluetooth
---
If your speakers are active Bluetooth speakers (meaning they have their own power) then you also have the option of pairing them with the receiver which is a lot more straightforward — which you can also then control with a smart phone or tablet.
As a side note, if you're the DIY type, there's actually a way you technically could make your regular speakers Bluetooth if you chose to do so.
https://easyhometheater.net/how-to-make-surround-speakers-wireless
Performance/Sound Quality
---
So the most important factor in your decision, how's the actual performance of the STRDH190?
I'd say it's pretty awesome in that regard.
From my experience, in terms of actual performance, this receiver provided more than enough power for most speakers with a fantastic 100 watts per channel, giving you some stellar stereo sound.
There wasn't any distortion or coloration in the audio quality, and everything just worked great.
For context, you'd probably reach noise complaint territory before approaching the upper bounds of that limit, but the powers certainly there in spades if you needed it.
The ability to connect 2 different sets of speakers and play them all together or switch between them via zones was really helpful, and worked without issue.
The display interface on the receiver was easily visible even in a bright room, so that's definitely a plus.
Bluetooth connectivity was a breeze, and turning the receiver on via smartphone I found to be really cool.
There's even a headphone jack (remember those?) should you wish to listen to content that way.
But something to remember when it comes to this receiver is it doesn't have an HDMI input or output; meaning unless you use an adapter, connecting a device specifically via HDMI isn't possible.
There's also no sub input or wifi barring it from using a wired subwoofer.
Now whether those things are particularly important to you are for you to decide, but honestly weren't in my case.
It would technically be able to use a bluetooth sub if it's compatible so there's that.
But the most important thing and what it does particularly well; is it deliver a straightforward high quality stereo experience without the fluff.
It's a really solid performer in my opinion that provides solid sound quality when it comes to a stereo sound.
If you can live without those specific features, and simply want to enjoy great stereo sound, then the Sony STRDH190 is awesome in my opinion.
Likes
---
100 watts per channel delivers abundant power
Bluetooth capabilities work great
Ability to connect 2 sets of speakers
Slim profile allows easy placement of the unit
Easy setup
Dislikes
---
Lacks HDMI slot
No Wi-Fi
No sub input
Final Thoughts
---
Hopefully you enjoyed this Sony STRDH190 review and it helped you decide whether this is the right receiver for you.
To sum it up, it's a great performer, and if you're just simply looking for something that'll get the job done with stereo sound, I'd definitely recommend it.
Specs
---
The full Specifications of the Sony STRDH190 are as follows:
NUMBER OF AMP. CHANNELS
---
2ch (Supporting Speaker A+B)
SPEAKER IMPEDANCE
---
6–16 ohms
POWER OUTPUT
---
100 W + 100 W (8 ohms, 1 kHz, THD 1%)
AUDIO FEATURES
---
Phono Volume Offset
TUNER FEATURES
---
FM / Yes
AM/ No
PRESET CHANNEL (FM/AM)
---
TTL30 (30/- )
INPUT AND OUTPUT TERMINALS
---
Analog Audio Input (4), Phono input (1), Headphone Output (1)
SPEAKER OUTPUT TERMINALS
---
A/B
NETWORK FEATURES
---
Bluetooth Receiver
GENERAL FEATURES
---
POWER REQUIREMENT
AC 120 V 60 Hz
AUTO STANDBY
Yes
Size & Weight
WEIGHT (LB)
14 lb 13 oz (6.7 kg)
DIMENSIONS
(W X H X D IN)
17″ x 5-1/4″ x 11-1/4″ (430 x 133 x 284 mm)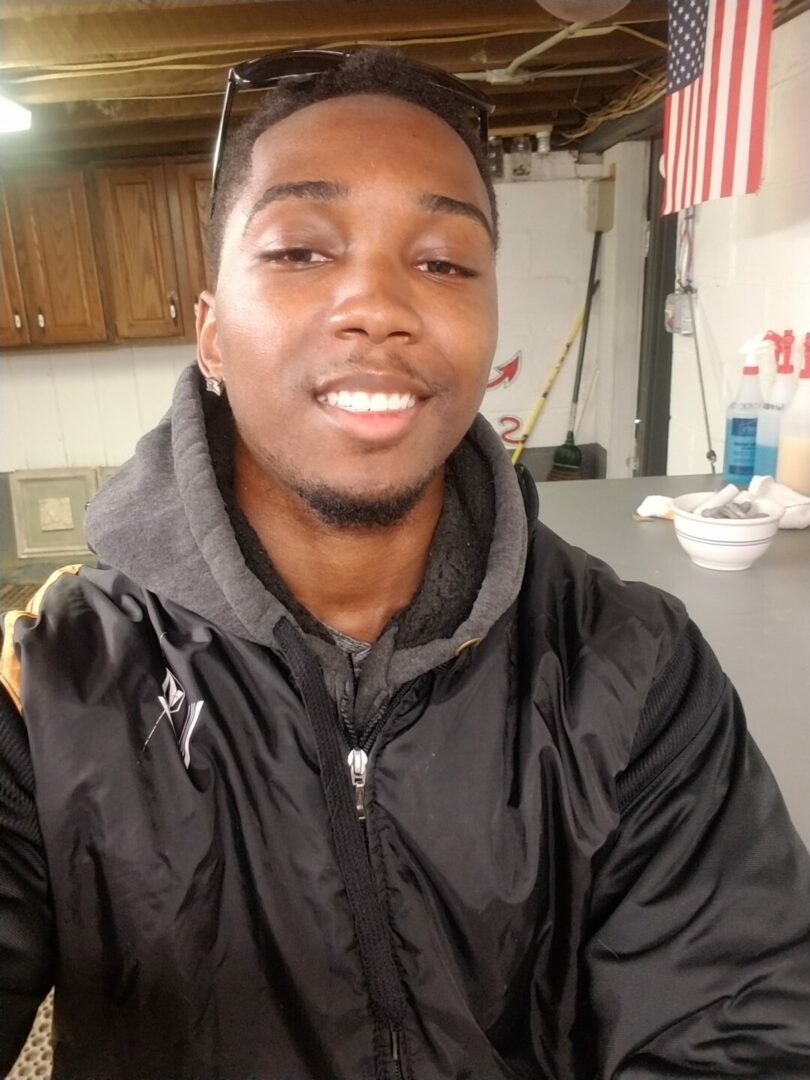 Hey everyone it's nice to meet you. I'm Jay & I've been with this hobby for many years now. I decided to create this site to share everything that I've learned from personal experience with you. I also happen to be a huge gamer, lover of all things tech related, and a major fitness buff (love weightlifting)

https://Facebook.com/easyhometheater

https://Twitter.com/easyhometheater

previous - next