As an Amazon Associate I earn from qualifying purchases. Disclosure
Sony HT-S100F Review (2 Ch Soundbar)
---
In this Sony HT-S100F review, we go over an interesting 2 channel sound bar system that offers great sound quality & clarity — and is even small enough to fit in a variety of rooms.
But is this actually the right soundbar for you?
Let's find out.
Sony HT-S100F Soundbar Review
---
The Sony HT-S100F soundbar delivers clear & powerful sound through bass reflex speakers, and high performance drivers. If you can't hear dialogue in your shows, or you're just looking for a casual system to watch movies with, this soundbar is awesome for improving the entertainment experience.
Appearance
---
When talking about the about appearance of the HT S100F, it can be described best as very simplistic.
There's a metal grille that wraps around the front and stops mid way on the sides.
On top of the device is a textured material with the Sony logo off to the left and controls for the unit in the middle.
On the back you have the HDMI output, optical input, and a USB input.
As for the size of the sound bar itself, it's relatively small about 37.8 x 14.7 x 9.2 inches so finding space for it shouldn't be an issue.
Other than that, there's really not much else to say about the appearance of this soundbar. It's slim, compact, and forgoes any fancy touches that would make it stand out.
I still thought it looked nice though, since it wasn't too big and still felt premium in the hands.
I'd say if you're looking for something that'll blend in rather than call attention to itself, this would be a good soundbar to consider.
Features
---
2 Channel Soundbar That  Incorporates A Tweeter
---
2 hidden drivers with an integrated tweeter provide clear surround sound
Added Bass With A Bass Reflex Speaker
---
There's an integrated bass reflex speaker for additional bass output
Surround Sound Emulation
---
Surround sound emulation through what Sony calls S-Force Pro allows the HT S100F to output quality surround sound that envelops the listener with rich sound.
Bluetooth Capability
---
Stream your favorite music wirelessly through bluetooth
Can Be Wall Mounted
---
Mounting key holes on the back of the device allow it to be wall mounted for added placement flexibility
Easy TV Set Up
---
Setup with this soundbar is easy thanks to HDMI ARC
How To Set Up The Sony HT S100F Soundbar
---
Setting up the Sony S100F 2.0 ch soundbar is extremely simple. In fact you only need a single HDMI cable to do so.
It doesn't come with one though unfortunately, only the optical cable.
This is the HDMI cable I personally use.
But all you have to do is plug the HDMI cable into the the HDMI ARC input on your TV, connect the power cord, and you're good to go.
Sound Quality Of The Sony HT-S100F Soundbar
---
First Impressions Of The Sony HT-S100F Soundbar's Sound Quality
---
With regards to the sound quality of the Sony HT S100F, I was honestly really impressed by its output.
There's certainly a lot to like about this soundbar, but from my experience, what was particularly noteworthy was the S100F's clarity.
Voices were audible and crisp, and sound effects sounded really good.
The upper ranges of the frequency response in particular were standout; and brought forth a very entertaining experience without being too shrill or sibilant.
I think that was one of my favorite things about it since I've heard soundbars before that had this issue.
Luckily this one doesn't, and maintains that awesome clarity even at those higher volumes without distortion.
Just watching TV, I noticed an immediate jump in the sound quality compared with the TV's speakers.
It made an appreciable difference that I felt made watching content more enjoyable overall.
The Soundbar's Power & Output
---
Despite being a smaller soundbar, the audio quality in terms of its presence and the volume itself is also there.
It's capable of getting respectably loud, and holds its composure quite well at those higher volumes.
With 120 watts of power though, I feel it definitely makes sense why that's the case.
The Soundstage
---
In terms of the HT-S100F's overall soundstage, I felt that it did well for a soundbar.
Keep in mind though, that the sound is still technically coming from a singular direction.
The S-Force Pro feature that emulates surround sound I found to be pretty good, but it may not be a complete substitute for something like an Atmos emulation or even a traditional surround setup.
But that being said, there was some semblance of an enhanced soundstage with that feature that I felt added to the experience.
Its Design
---
The one thing I really liked too was the device's slim form factor.
This makes it really easy to place or even wall mount which is convenient.
Plus it's subdued aesthetic allows it to blend in to wherever you place it.
Setup & Connectivity
---
Setup again was extremely easy, only requiring a single HDMI cable, and what was really cool was being able to control the TV and soundbar with the same remote.
Speaking of remotes, the remote it came with had a beginner friendly layout, and felt solid in the hand (even came with batteries!)
Bluetooth connectivity worked without issue, and it easily found whatever device it was paired to.
But there were some things I noticed about this soundbar that you'll want to consider in your decision process.
For example, there isn't support for the DTS format, and there aren't HDMI inputs; only outputs for connecting it to the TV via HDMI ARC.
The Bass Quality
---
There isn't an integrated subwoofer, so it reaching those thunderous lows that dedicated subs are known for isn't probable.
There is a bass reflex speaker though, and it performs reasonably well for what it does.
Sometimes the bass seemed a little quieter when there was a really action heavy sequence or a bass drop from what I noticed, but that was in really busy scenarios.
But for what bass is there actually sounds really good.
It was authoritative and present, which added depth to the audio mix in scenes.
Music & Overall Thoughts
---
I thought the soundbar performed well when it came to music too, and it did a good job with clarity and representing separation between instruments.
Even with bass heavy music, the bass had a pretty good punch and accuracy to it which was nice.
To sum it up, if you're looking for a soundbar for heavily watching movies & or intense gaming specifically, then the Sony HT S350 might be more your speed.
However if you're just looking for something for the bedroom or a smaller room to simply watch TV or the occasional movie on, or to even listen to music with, then this is an awesome choice to go with honestly.
Pros/Likes
---
Great clarity
Music sounds awesome on it
Low profile design
Really easy to set up
Bluetooth works well
S-Force Pro enhances soundstage
Can be wall mounted
Cons/Dislikes
---
Only HDMI Output
Lack of Dolby Atmos
Missing support DTS format
Would like more bass
Final Thoughts
---
Summing up my thoughts on the HT S100F, it's a massive step up from your typical television speakers that delivers clear and concise sound.
If you're having trouble with hearing dialogue in your shows, or just looking for a casual system to watch movies with, this is a good choice to go with.
---
The specs of the Sony HT-S100F are as follows:
---
Soundbar
| | |
| --- | --- |
| Channel Configuration | 2.0-Channel |
| Enclosure Type | Ported |
| Low-Frequency Drivers | 2 x 1.9 x 3.5″ / 48 x 90 mm Oval Cone |
| High-Frequency Drivers | 2 x 1″ / 25.4 mm Tweeter |
| Amplifier Output | 120 W |
Connectivity
| | |
| --- | --- |
| Inputs | 1 x Optical TOSLINK |
| USB Ports | 1 x USB (Version Unspecified) |
| Bluetooth | 4.2 |
| Bluetooth Codec Support | SBC |
Compatibility
| | |
| --- | --- |
| Audio Decoding | Dolby Digital, Dolby Dual Mono, LPCM |
| HDMI Compliance | ARC |
| Supported File Formats | MP3, WAV, WMA |
| Supported File Systems | FAT16, FAT32, NTFS |
Power
Power Consumption
30 W
2 W (Standby)
AC Input Power
120 VAC, 60 Hz
Physical
| | |
| --- | --- |
| Wall Mountable | Yes |
| Dimensions | 35.5 x 2.5 x 3.5″ / 90.2 x 3.4 x 8.9 cm |
| Weight | 5.3 lb / 2.4 kg |
Packaging Info
| | |
| --- | --- |
| Package Weight | 8 lb |
| Box Dimensions (LxWxH) | 37.5 x 6 x 6″ |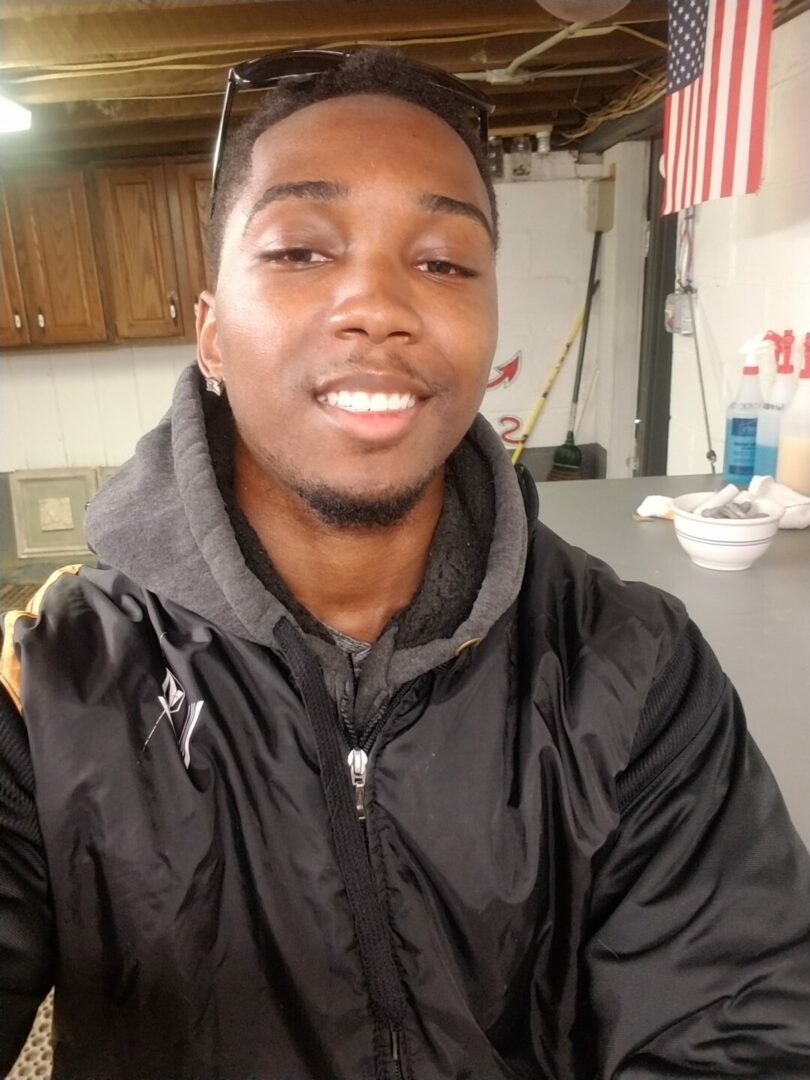 2 Comments so far:
previous - next