As an Amazon Associate I earn from qualifying purchases. Disclosure
Sony HT-S350 Soundbar Review
---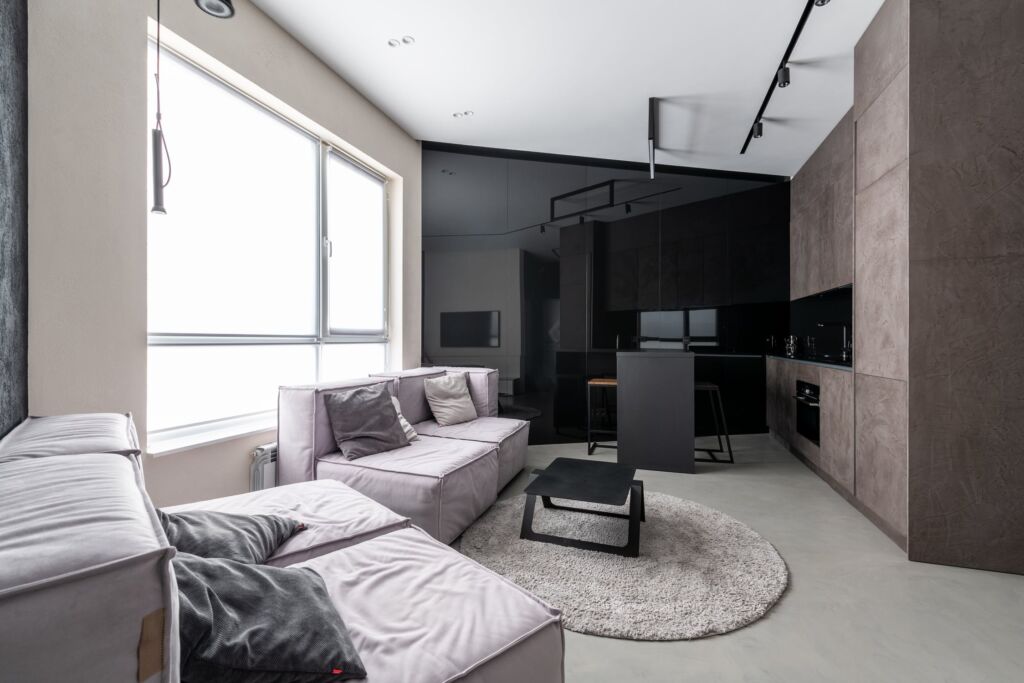 First off, hope you're all doing well.
In this Sony HT-S350 review, we'll be taking a look at a 2.1 soundbar subwoofer combo that manages to not only provide stellar sound, but does so in a slim and sleek profile.
Let's dig in.
Appearance
---
As far as appearance goes, I guess you could say well it's a sound bar?
What do I mean by that? Well the thing is soundbars usually aren't designed with aesthetics specifically in mind. Considering they're meant to blend in with whatever environment they're placed in, their real focus is the sound, not really how they look per se.
Now that being said, this is still an attractive looking device for sure.
On the front you have a black metal grille bereft of pretty much anything else — and over on the top you have the Sony logo situated to the left, with controls for the entire component in the middle like volume, power, bluetooth, and even a TV button to change inputs.
The subwoofer that it comes with has the same kind of metal grille, and toward the bottom is a port to help with minimizing distortion. There's also the same brand logo up top as well.
Like I said before, it's a good looking soundbar don't get me wrong, but I think it's kind of hard to make one that doesn't look good considering what they are and their intended use.
With all of that being said, there's no qualms here as far as looks go; this will certainly look great wherever you decide to eventually put it.
Specs & Features
---
This is where things get interesting and where a major draw of why I personally think it's worth it; the features it offers.
First off it's fully bluetooth enabled, meaning you'll be able to not only stream shows & music wirelessly from your phone or tablet, but if you also happen to own a Sony brand TV, the S350 will be able to connect to it and play wirelessly as well.
It's also completely wall mountable as well which gives you a bunch more choices when it comes to placement.
I've also mentioned this earlier, but since this is a 2.1 system, there's also an included subwoofer as well to give you that deep bass and extra oomph during movies.
It's one of 7 total sound presets whose utility really depends on the individual use case of your content. There's of course the standard mode which is the default setting, along with the cinema mode which we've already talked about.
A Game Studio mode which was actually developed by Playstation developers themselves with the idea of supplementing the gaming experience.
There's a sports mode for further immersion during your favorite games and events. A music mode to enhance the clarity and ambiance of everything you listen to.
And even a news mode and night mode, to enhance dialogue during telecasts and reduce volume spikes during night time viewing respectively.
There's even other ones like voice enhancement and auto sound for further customization.
Another really cool feature is what Sony calls its S-Force Pro. Basically it's a virtual surround sound technology used to emulate the feeling of actual surround sound; making it seem as though there's speakers all around you.
That basically means you still get the joys of surround sound without the additional space a setup of physical speakers would take. This is also a 320 watt system so there's more than enough power to play any of your favorite content with ease.
It also of course comes with a remote, and the remote has a number of interesting features as well including the ability to change the audio input and even control the subwoofer volume which is certainly handy.
In terms of the soundbar itself, it measures 40 x 20.4 x 9.8 inches, and the combined weight of it and the subwoofer is about 28 pounds.
Up top are things like physical controls for the volume should you decide to use it that way, along with indicator lights that give you a heads up on different statuses such as when it's muted or when it's actually connected to the TV.
In terms of what you get in the box, there's the soundbar, subwoofer, remote control, and optical cable along with more standard fare like the quick set up guide, and manual.
As a side note, I think it would have been nice for there to have been an included HDMI cable too, but oh well. For what is offered here, it's really hard to complain to be honest.
Setup
---
Now the setup is another major draw here as well. If the Idea of having to run various wires from multiple speakers all over the place sounds annoying, you'll be happy to know that actually setting this thing up is super simple.
Like plugging in a single cord simple (barring the actual power supply of course)
So here's the thing, if you have a newer TV from within the last few years, it'll likely have what's known as an HDMI ARC (audio return channel) slot, typically in the first slot.
ARC basically allows the television to pass information from a single cable to whatever device it's plugged into, and allows subsequent devices to also use a single cable too.
It's super convenient, and since this soundbar supports that feature, it means all you have to do is plug the HDMI from the bar to your TV and you're done, that's it.
But let's say you have an older TV that doesn't have HDMI, what's awesome here is that you'll still be able to use it since it also supports what's known as an optical cable which is also included in the box.
Setup for that is still just as easy, since all you would have to do is plug the optical cable into the TV and you're done.
So if you were worried that hooking everything up would be super complicated, it's actually quite the opposite; meaning you'll spend less time fiddling with wires, and more time enjoying the sound.
Speaking of which…
How it Sounds
---
That all sounds great sure, but how does it actually sound? Well luckily, you'll be happy to know that audio quality is yet another place this device excels.
Before even getting into the subwoofer, the soundbar itself provides an actual quality sound that you can't help but deeply appreciate.
More specifically, what I was somewhat surprised by was how neutral the standard mode was. There was no favoring the low end or even the high end from what I noticed, everything just sounded as is if that makes sense.
This might be especially attractive if you're a big proponent of viewing content exactly the way that the director intended since that's exactly the case here.
But details were there, clarity was there, and when it comes to the sub, the low end was too.
That's actually another place where I was pleasantly surprised; together they provided a deep bass that I wasn't really expecting.
Watching movies was incredibly satisfying, and music was no different (the bluetooth connected to my phone pretty fast by the way, so that's probably something people will really appreciate too)
No matter what type of content I threw at it, it handled all of it like a boss. Everything was just reproduced clear and loud (this thing can get LOUD by the way so worries about not being able to hear it)
Voices also seemed to be a specialty since every voice came in with such authority and clarity during shows that I actually didn't need to turn things up to understand what was happening. That's something I look for when gauging the quality of a soundbar, the quality of the dialogue it reproduces, and this one does so with ease.
What I particularly liked was the ability to adjust the sub volume on the fly, so if a program had too much or too little bass, it was easy to make an adjustment then and there.
The other sound modes worked pretty good too, and my favorite mode all around was probably the cinema — just because of how full bodied and warm it made things sound. I also liked the night mode, and it worked especially well for when I wanted to watch content before bed without shaking the whole house.
The surround sound mode worked pretty well too.
I will say it's not quite as convincing as an actual dedicated system in that specific instance, since the sound is reflected instead of coming from separate sources, but the implementation is still quality, and is much better than not having it honestly.
I didn't necessarily notice sounds behind me (at least in the room I used it ) but there were a few ambient noises I noticed kinda off to the side that made me double take a few times.
I used this in a larger room though, so your mileage may vary.
The point is though, the sound quality is actually good, the bass is deep, and it gave me enough of an immersive experience for me to safely say that I have no doubts it'll do the same for you.
This is a system that's certainly worth your time.
Even gaming was amazing with it, with PS4 & PS5 titles absolutely coming alive seemingly.
The same praises with how it handles movies also applies to gaming – with deep authoritative bass and pristine clarity making the experience incredibly immersive and exciting.
If you're a gamer looking for a sound system that'll work, this is a solid choice for sure.
Likes
---
Crystal clear sound quality
Multiple sound modes allowing you to tailor things to your liking
Included subwoofer that provides a powerful clean bass
Bass level is also adjustable
Setup is extremely easy
Fully Bluetooth enabled and works with phones and tablets
Everything you need is included (assuming you have an HDMI cable)
Virtual surround sound actually gives a convincing level of immersion
Dislikes
---
No included HDMI Cable
A little long at 41 inches (I personally don't mind this, but just figured I'd let people know upfront)
Final Thoughts
---
Well folks, that about does it for this Sony HT-S350 Review. Whether your reason for getting a sound bar is because of a difficulty in hearing the voices on your favorite programs, wanting better quality when listening to music, or even just to play video games, the S350 handles all of that and more with ease.
It's an all around solid performer that gets an Easy Home Theater recommendation. It's undoubtedly worth your time.
Simply put, it's awesome.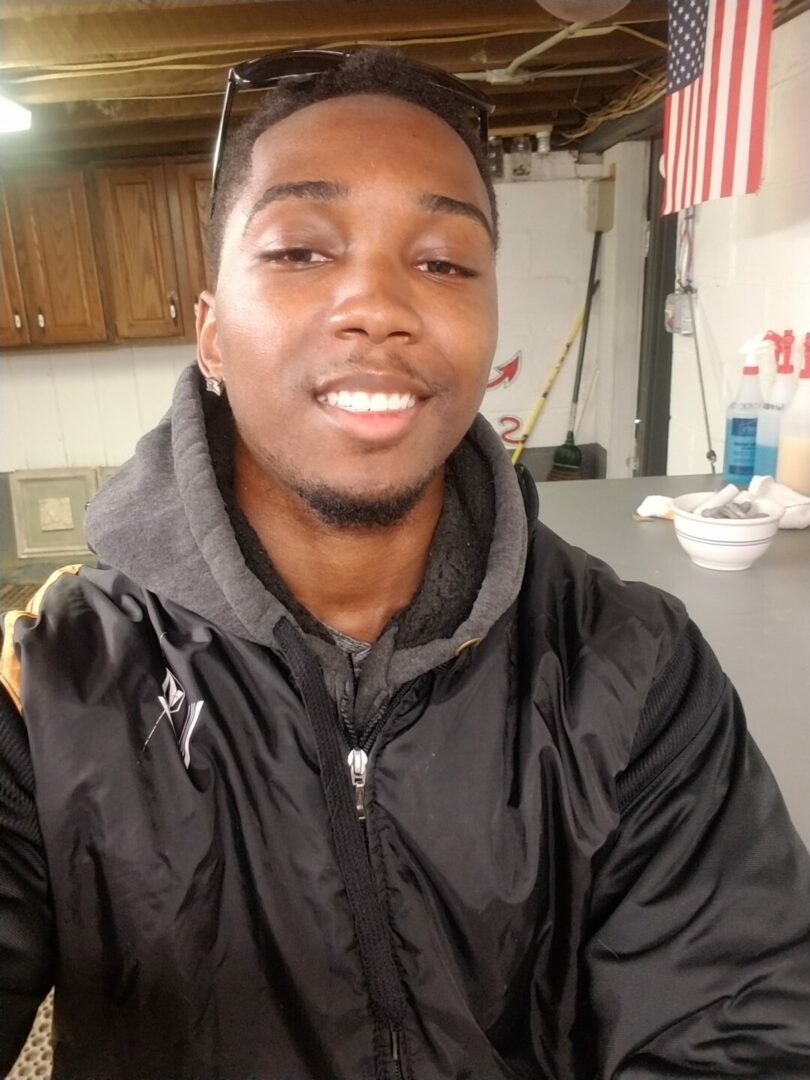 Hey everyone it's nice to meet you. I'm Jay & I've been with this hobby for many years now. I decided to create this site to share everything that I've learned from personal experience with you. I also happen to be a huge gamer, lover of all things tech related, and a major fitness buff (love weightlifting)

https://Facebook.com/easyhometheater

https://Twitter.com/easyhometheater

previous - next