As an Amazon Associate I earn from qualifying purchases. Disclosure
Polk Audio Signa S3 Soundbar Review
---
This is the Polk Audio Signa S3 soundbar review, a quick look at a soundbar that not only has great sound quality, but is also a great choice for the more space conscious.
It's a soundbar that's feature rich in capability, while also having the performance to back it up. But is it one worth your time in particular?
Let's find out.
Unboxing & Appearance
---
So the box that the Signa S3 comes in isn't anything too out of the ordinary (well besides it's peculiar shape of course). It's all white cardboard with red accenting and has a picture of the soundbar and subwoofer on front.
On top is another picture along with the list of features it touts. It's interesting shape is probably what's immediately noticeable though and that's due to the included subwoofer it comes with.
Opening it up, you'll see the abundance of styrofoam that safely wraps the contents inside.
In terms of what you get in the box, it comes with a remote, an optical cable, a 1.4 HDMI cable, user manual, warranty information, then the soundbar and subwoofer.
When it comes to looks, this soundbar is pretty low key in a good way.
With just a simple Polk logo on the bottom right, and a black clothe grille that covers the first half of the unit, it's a soundbar that definitely doesn't stand out from a visual perspective.
But if anything that's the point.
Due to it's slim low profile that helps not block the IR transmitter in your TV, it's a soundbar that's designed with sound in mind.
There's quick controls like volume and bluetooth up top for quick access, and an HDMI and optical port on the back.
It's also not that long either at 35 inches, so for those of you looking for something that won't stick out in your room, this might be right up your alley.
The small rectangular subwoofer is also subtle with a plastic cut out emblazoned with the word Polk interrupting an otherwise all clothe grille on the front.
It's a look that while elegant, would definitely blend in in the average room which a lot just might prefer.
From an aesthetics standpoint, it's a good looking soundbar overall.
Features
---
2 Midrange Drivers For Better Midrange
---
With dual built in 1.25 x 4.4 inch oval midrange drivers, experience a solid midrange for rich vocals and clarity
2 Tweeters For Improved Detail
---
Dual 1 inch tweeters provide for enhanced clarity in the high end
Voice Adjust Technology
---
Polk's exclusive voice adjust technology helps to further enhance audio clarity while augmenting voices in the sound mix making them easier to hear through 3 unique settings
Google Chromecast built in
---
With built in Google Chromecast, enjoy all your favorite content from your favorite streaming apps
Support For Google Assistant
---
Support for Google Assistant allows you to control music, volume, etc with your voice
Wall Mountable
---
With keyholes on the back, this soundbar is wall mountable for even further convenience
Multiple Connection Options
---
With support for HDMI ARC, optical, and MP3, setup is simple and easy
Bluetooth Support
---
Or if you want to go wireless, there's support for bluetooth, allowing you to stream your favorite music and content straight from your phone or tablet
Nightmode For Nighttime Viewing
---
Nightmode lowers the bass while enhancing the dialogue for better nighttime viewing without having to raise the volume
Music, Movie, & Sports Modes
---
Included music, movie, & sports modes allow you to adjust your content depending on what your watching with the press of a button, giving you additional freedom to customize your sound
Low Profile Design
---
Since this soundbar is 2 inches tall, the Signa S3 won't impede the screen or the IR sensor on your TV, allowing it to blend in without a second thought.
Specs
---
The specs are as follows:
Box Contents
---
Optical Cable
Version 1.4 HDMI Cable
2 Power Cords
Quick Start Guide
Warranty Info
Soundbar
Wireless Subwoofer
Sound Formats
---
DOLBY DIGITAL
DTS
Peak Power
---
Total System – 160 W
SoundBar – 80 W
Subwoofer – 80 W
Streaming
---
Bluetoothooth
Google Chromecast
Inputs/Outputs
---
HDMI ARC
HDMI In/Out- / 1
Optical
AUX
Soundbar Dimensions
---
Height – 2.2 inches (5.58 cm)
Width – 35.35 inches (89.8 cm)
Depth – 3.26 inches (8.3 cm)
Drivers
---
Tweeter 1" (25 mm) x 2
Mid-Range 1.25" x 4.4" (32 x 112 mm) x 2
Subwoofer Dimensions
---
Height – 12.24 inches (31.1 cm)
Width – 6.73 inches (17.1 cm)
Depth – 13.5 inches (34.3 cm)
Weight
---
20.3 pounds (44.66 kg)
Sound Modes
---
MOVIE, MUSIC, SPORTS-MODE
VOICE ADJUST
NIGHT MODE
Polk 3D AUDIO MODE
How To Set It Up
---
Setting up the Signa 3 is very straightforward and simple. You're given 3 options to do so, via either an optical cable, an HDMI cable, or Bluetooth.
If going the wired route, then one end of the cable would go into your TV and the other would go into the sound bar itself — as long as the TV supports ARC and you're using the right cable (HDMI 1.4 or later)
If your TV doesn't support this then you'll need to use the optical cable in addition to the HDMI cable.
Besides that, that's really all there is to it.
The Sound Quality
---
To sum up my thoughts on the sound quality, I separated my impressions by how the sound bar handles the type of content being watched.
The Sound Quality With Shows & Daytime TV
---
So when watching any type of daytime television what I noticed was that character voices were prominent and the overall sound quality itself was shockingly crisp and clear.
It also got surprisingly loud and there was never a need to crank the volume just to hear what was happening.
It was so clear in fact, that I actually didn't feel the need to use the voice adjust feature.
I still demoed it for curiosity sake and it definitely made a difference, but voices became overbearing incomparison to other sound effects so I turned off.
Still I could see where this could be useful, perhaps in a movie where the dialogue in the sound mix is really low, but I didn't use it typically.
If your reason for getting a soundbar is to watch TV, then this one serves that purpose well.
The Sound Quality With Music
---
Now music is interesting because depending on what you're listening to, the subwoofer may or may not come into play.
But let's say you're listening to something bass heavy, how does the subwoofer fare there?
Actually really admirably. I noticed that it had a surprising amount of kick to it and the bass was heavy yet tight.
The soundbar provided great separation with instruments too, and had a great amount of clarity.
Bluetooth connected just fine and I didn't have any issues with it. I didn't expect the Signa S3 to work as well as it did for music, but it's certainly more than capable when it comes to that.
The Sound Quality With Movies
---
When it comes to movies, this sound bar is quite frankly, awesome to say the least.
Keeping it short, what I immediately noticed when watching films was that there was a good degree of depth to the sound that provided for a level of immersion that I certainly wasn't expecting.
The high end has great representation with a noteworthy amount of clarity and the lower end has a good amount of punch during more dramatic scenes.
The bass certainly hits hard, but still maintains itself without ever sounding sloppy.
There is a cut off point where the bass sort off mellows out, but that's really only with the deepest of notes.
Besides that, it does a terrific job for a soundbar overall, and I have no issues with recommending it.
Likes
---
Great Clarity
Deep bass
Easy to setup
Slim profile
Dislikes
---
No HDMI 2.0 cable
Bass mellows out at the lowest end
Final Thoughts
---
Hopefully you enjoyed this Polk Audio Signa S3 soundbar review and it at least helped somewhat. In short, it's a great soundbar and definitely worth your consideration.
If you have any further questions don't hesitate to leave a comment below and I'll be happy to help.
Until next time make it easy keep it simple.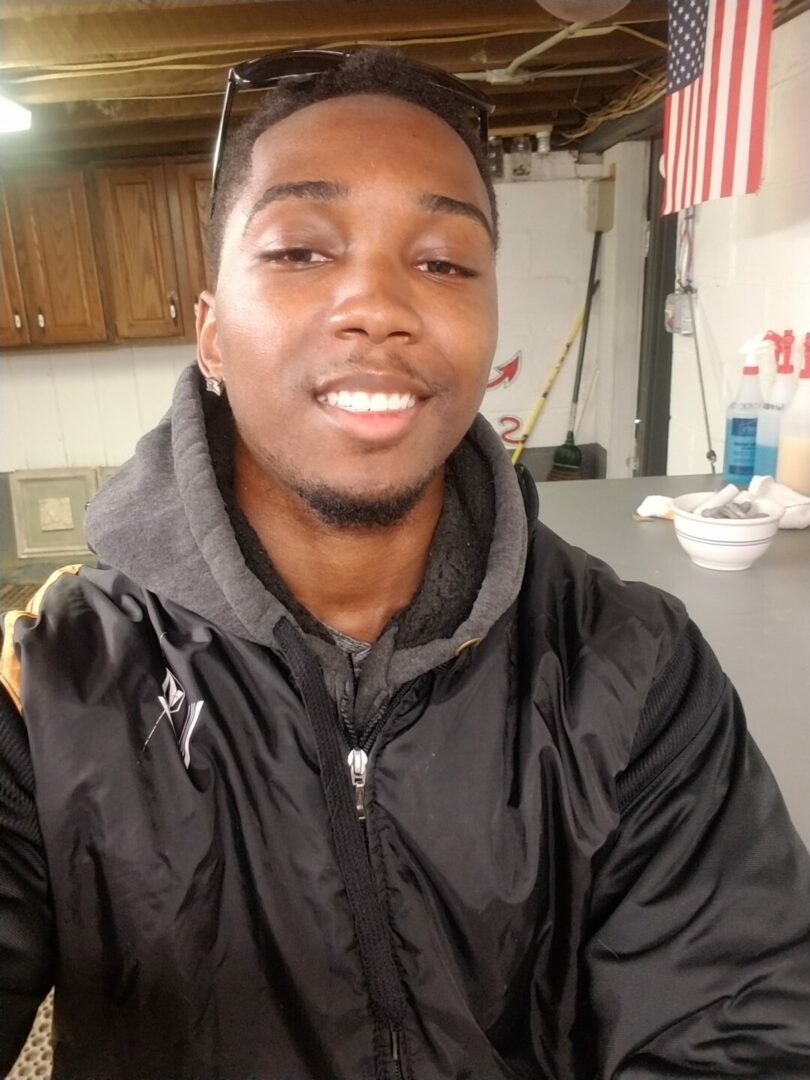 Hey everyone it's nice to meet you. I'm Jay & I've been with this hobby for many years now. I decided to create this site to share everything that I've learned from personal experience with you. I also happen to be a huge gamer, lover of all things tech related, and a major fitness buff (love weightlifting)

https://Facebook.com/easyhometheater

https://Twitter.com/easyhometheater

previous - next