As an Amazon Associate I earn from qualifying purchases. Disclosure
Audioengine A1 Review – Bluetooth Bookshelf Speakers
---
This is the Audioengine A1 review, a deeper insight into compact, 2 speaker music system that offers Bluetooth capabilities and premium audio.
It can also be connected to a receiver and used as a traditional sound setup too.
So what I wanted to do is quickly go over what these speakers actually offer, my real world experience with them, and most importantly, whether they're actually the right speakers for you.
Without further ado, let's get into it! 😁
Appearance
---
Funnily enough, the A1's are actually pretty compact in size despite their big sound.
At only 6"H x 4"W x 5.25"D, fitting them in your entertainment won't be much of a hassle at all.
Taking a closer look, the design of the speaker you could say is..well.. A1!
With a dark gray furniture grade finish on the exterior that skips any kind of outward branding, it's a speaker that I feel values subtlety over standing out.
However it's understated design is one to be commended as it won't call attention to itself in your room since it's focus is the audio.
That being said though, it's still a really nice looking speaker in person.
At the top you'll find a .75 inch silk dome tweeter, and underneath that 2.75 aramid fiber woofer.
The cabinet itself is made of a thick high-resin MDF wood with extensive internal bracing to reduce unwanted reflections inside.
The edges of the A1's speaker cabinet are also rounded and besides just looking cool, they also help to reduce high-frequency diffraction effects on the front baffle.
In other words they result in a cleaner audio.
On the back is the Audioengine logo along with a volume dial and various connection options for the speaker.
Other than that, there's really not too much else to say in regards to the appearance.
It's a speaker that looks good, and is small enough to make space for in your entertainment space.
Features
---
Powered Bluetooth Speakers
---
The Audioengine A1 are powered Bluetooth speakers with a range of up to 100 feet that can be used for your desktop or as home theater speakers
60 Watts For Powerful Sound
---
Despite their small stature, the A1 have 60 watts of power to work with a variety of rooms.
Can Also Be Used With A Receiver
---
Should you prefer, you can also use these speakers with a receiver for a more traditional setup
Easy Setup
---
The setup of these speakers is easy and simple
How To Set Up The Audioengine A1 Speakers
---
Setup of the Audioengine A1 is going to depend on what you plan on using them for, but it's mostly done the same way for the most part.
To make it simple though, here's how it's done.
You'd first connect the AC power cord, then connect the included wire from the (powered) left speaker to the (passive) right speaker.
Then press the pair button on the back of the speaker, and pair the bluetooth device from within that menu and that's it really.
Or if you wanted to connect a device, you could do so with any of the included cables.
You're also able to connect these speakers to a receiver as an analog connection too which is nice.
Thoughts On The Sound Quality Of The Audioengine A1
---
What's most important though is sound quality, and you'll be relieved to hear that the Audioengine A1s don't disappoint in that area what so ever.
Sound quality is crisp and balanced, not erring one way or another in terms of tonal presentation.
Everything is just crystal clear and quite frankly, makes them a real joy to listen to.
What I like about these speakers in particular is the fact that they utilize a vent design rather than just going for ported one.
Even with subwoofers, I've always been a big proponent that vented design is the best for a clean sound over ported and sealed designs, and the fact that it's being used in a budget speaker is absolutely fantastic.
It's also a big contributer in why these speakers work so well for big rooms despite their smaller size.
The claims that these are small speakers with big sound was something I definitely found to be true, and was just amazed by how much output they actually had.
Even at louder volumes there was no straining or distortion, everything just sounded really clean.
What I think also makes these great is that because of their smaller form factor and easy setup, these would be great desktop speakers for the occasional music listening session or even gaming.
Of course the bass doesn't get as deep as a dedicated subwoofer, but for a bookshelf speaker, I definitely found the bass to be better than I expected.
It was a really punchy and upfront bass, meaning these would be great for music.
However they also did really well with movies too — and because of the fact you can still use a receiver & separate subwoofer with these speakers, it makes them really well rounded in general.
In terms of negative gripes when it comes to this particular speaker, there aren't many that immediately come to mind to be quite honest.
The only minor things I could really think of is it'd be nice if it had an attachable speaker grille or maybe if it had wifi capabilities although the A1-MR has that if that's what's important to you.
But other than that, there's really not much bad to say.
In general, they're just a great pair of speakers and are definitely worth a look in my opinion.
Likes/Pros
---
Big boisterous sound in a small package
Good bass quality
Bluetooth capabilities worked without issue
Easy to set up
Dislikes/Cons
---
Final Thoughts
---
In summation, the Audioengine A1 are great speakers for not only their quality stereo sound, but for those that are more budget conscious as well.
They look great, sound great, and are a great fit in most rooms sizes.
In short, I highly recommend them. 👍
But that's all for now. If you have any questions, leave a comment and I'll be sure to answer best I can.
That's it for now. Until next time.
Make it easy, keep it simple.
Specs
---
The specs of the Audioengine A1 are as follows
GENERAL SPECIFICATIONS
---
Type
Powered Bluetooth aptX speaker system
Amplifier Type
Class D
Power Output
60 W peak power total (15 W RMS / 30 W peak per channel), AES
Drivers
2.75" aramid fiber woofers
0.75" Silk dome tweeters
Inputs
3.5 mm stereo mini-jack, Bluetooth
Outputs
LFE Variable line-out for subwoofer
Input Voltages
100-240 V 50/60 Hz auto-switching
SNR
>95 dB (typical A-weighted)
THD+N
<0.05% at all power settings
Crosstalk
<50 dB
Frequency Response
65 Hz-22 kHz ±2.0 dB
Input Impedence
10K ohms unbalanced
Protection
Output current limiting, thermal over-temperature, power on/off transient protection
Power Consumption
Idle: 10W
BLUETOOTH SPECIFICATIONS
---
Internal BT Receiver
CSR8670
Input Bit Depth
16 bit
Bluetooth Receiver Type
Bluetooth 5.0
Supported Codecs
aptx, AAC, SBC
Wireless Operation Range
Up to 100 ft (30 m) typical
Input Data Rate
Determined by Bluetooth
Wireless Latency
~30 milliseconds (ms)
WEIGHTS AND MEASURES
---
Dimensions (HWD)
Each speaker – 6″ (15.2 cm) x 4″ (10.2 cm) x 5.25″ (13.3 cm)
Weight
Left (active) – 3.1 lb (1.4 kg)
Right (passive) – 2.4 lb (1.1 kg)
Total Shipping Weight
7.6 lb (3.5 kg)
Shipping Box Dimensions (LWH)
15″ x (38.1 cm) 7.25″ (18.4 cm) x 11″ (27.9 cm)
ENVIRONMENTAL REQUIREMENTS
---
Operating temperature: 32 degrees F to 95 degrees F
Non-operating temperature: -4 degrees F to 113 degrees F
Relative humidity: 5% to 95% non-condensing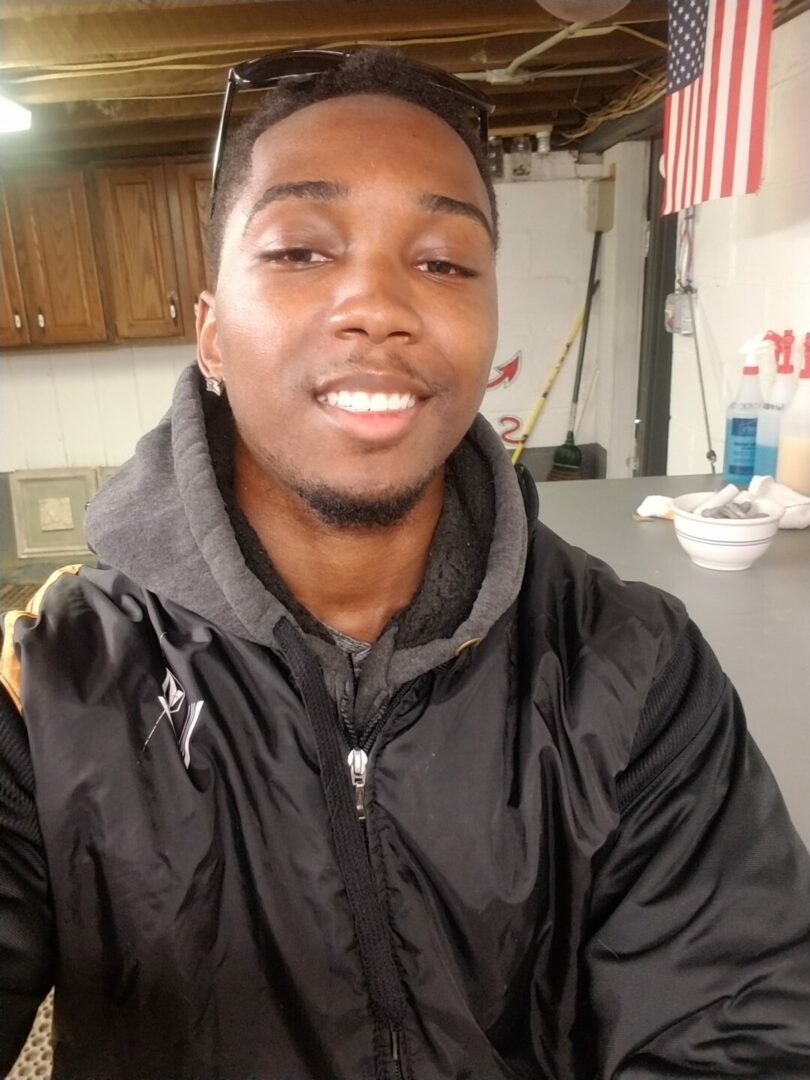 Hey everyone it's nice to meet you. I'm Jay & I've been with this hobby for many years now. I decided to create this site to share everything that I've learned from personal experience with you. I also happen to be a huge gamer, lover of all things tech related, and a major fitness buff (love weightlifting)

https://Facebook.com/easyhometheater

https://Twitter.com/easyhometheater

previous - next