As an Amazon Associate I earn from qualifying purchases. Disclosure
Dali Spektor 2 Review (Bookshelf Speakers)
---
In this Dali Spektor 2 review, I wanted to highlight a speaker that I believe truly punches above its weight in a way that I haven't seen in a really long time.
It's compact yet is able to deliver powerful sound that truly commands attention.
It also has some really interesting features that truly make it an alluring choice.
So let's take a closer look and see why this is a speaker that's certainly worth your time.
Appearance
---
The one thing I really like about the appearance of the Dali 2 is that it has an authentically vintage feel to it.
While the speaker comes in 3 colors, walnut, black, and white; the overall look of the speaker itself just screams old-school which is awesome.
Made of high density fiberboard with a wood veneer, the design language of the speaker is simplistic, harkening back to a prior era.
But despite it's more classic design, it still looks and feels very premium.
There's a removable speaker grille attached to the front with only the company's insignia being visible, and on the back are 5 way binding posts for a plethora of connection options along with a port for mitigating audio distortion.
There's also the ability to wall mount it too which is helpful.
When the speaker grille is removed, you're greeted with a faceplate that completely changes the way the speaker looks.
Starting at the top, you'll notice the soft dome tweeter surrounded by a circular component expertly engineered for better sound dispersion, with the company's full name, Danish Audiophile Loudspeaker Industries placed atop.
It's a distinct looking design that really adds to the speaker's individuality.
But what really adds to the unique aesthetic of the Spektor 2 is its woofer.
Made of a mix of fine grain paper and wood fibre pulp, the woofer's cone actually has visible flecks of of these fibers dotted all around it.
Besides just looking cool, it actually has real world utility that we'll go over in a sec.
In terms of size, this is actually a relatively compact speaker at 11.5 x 6.69 x 9.37 inches so while not tiny by any means, it's no Elac Debut 6.0 with regard to size either.
That means finding space for this speaker shouldn't be difficult if you're in an average sized room.
The one thing I kind of do wish was that the driver color matched the speaker in the black and white variants but that's a minor nitpick honestly.
As a whole, the Spektor 2 is a very aesthetically pleasing looking speaker that looks even better in person.
Features
---
Improved Audio Output
---
Improved from the Spektor 1 line, the Spektor 2 boasts a larger inner volume that allows it to output greater sound quality without drastically increasing its size
Wide Sound Dispersion
---
Using purpose designed driver materials and shape, the sound from the Spektor 2 is dispersed more widely, providing better cohesion and audio quality even off axis
Soft Dome Tweeter For Highly Accurate Sound
---
Made from a light weight woven fabric, this soft dome tweeter is nearly half of the weight of similar tweeters which allows it to reproduce every part of the frequency range for highly accurate sound quality
5 1/4 inch Woofer For Increased Sound Pressure Levels
---
A 5 1/4 inch woofer increases sound pressure levels allowing it to get louder at a smaller size
Unique Fibre Cone Woofer Enhances Sound Quality
---
A unique fine-grain paper and wood fibre pulp woofer allows it to be light weight and rigid, while minimizing unwanted resonances for better quality sound
Low Signal Loss
---
By using custom built drivers, signal loss is kept minimal for a cleaner resulting audio
How To Set Up The Dali Spektor 2
---
Being that the Dali Spektor 2 is a passive speaker, that means it doesn't have Bluetooth or wifi capabilities so you'll have to connect it to an AV receiver.
Luckily this process is actually pretty easy. You will need separate speaker wire though since it doesn't come with it.
This is the one I use.
But basically, what you'd do is measure the length of speaker wire you'd need, cut it, strip the wire, attach it to the back of the speaker, then attach the other end to the appropriate terminal on the receiver.
While that's oversimplifying it, that's basically the entire process in a nutshell.
Here's how to fully set up a speaker if you're curious about the entire process.
The Sound Quality Of The Dali Spektor 2 Speakers
---
But how do the Dali Spektor 2 bookshelf speakers sound?
Well you'll be happy to know that they're actually pretty amazing when it comes to audio quality.
Having previously heard the Spektor 1 some time ago, these feel like a sensible step up from the prior line in every way.
While those were decent, this second generation offering feels like a massive improvement comparatively.
Gone is the slightly brighter nature of the first line, and is instead evolved into something much more mature and refined.
It's now a much more tonally balanced speaker, with substantive bass and delicate treble blended together beautifully.
The sound signature definitely leans on the warmer side of the spectrum, but make no mistake, it's still able to capture even the most subtle details in the sound stage amazingly.
During music playback, what was immediately noticeable was just how seamlessly its punchy bass and crisp highs came together.
Everything just sounded right.
What was also suprising was just how much these things were able to belt out given their smaller stature.
Of course they aren't exactly small by any means, but the quality of the sound and the volume & degree at which they played would really make you think it's coming from something much bigger than this.
I think that's a testament to a quality speaker, and this one proudly carries that moniker.
This would also make them a good fit for most room sizes since they're small enough to fit in more size constrained environments, but have the necessary power to excel even in larger rooms.
What was also particularly impressive was just how well they performed off axis.
Typically when you sit off to the side, the audio experience diminishes quite a bit, but due to the Spektor's wide dispersion design, there wasn't nearly as much fall off in quality which was surprising.
Dialogue was still discernable, and it didn't feel much like a compromise if at all which was nice.
Something to note is that they do have a lower sensitivity at around 84dB/W/m and an impedance of 6 – meaning it'd take more power to get them to a similar auditory level since they have a lot in the tank so to speak.
I'd say partnering them with a proper amp/receiver that can sufficiently drive them is definitely preferable but not exactly necessary either.
They'll perform great either way, just something to note.
These speakers also excell when it comes to movies, with action on screen being represented with lifelike accuracy.
In busier scenes, sound effects of the lower end had an almost weighty feel to them; while in the quieter scenes, subtle details were articulated with convincing precision.
Their dynamic nature was also a benefit as it allowed them to switch from delicate to powerful on the fly without skipping a beat.
Ironically that characteristic is what also makes them great for gaming since gaming typically involves instant changes in volume.
So for the gamers out there, this is a solid choice to go with.
They're also a beautiful looking speaker too, with a meticulous build quality that tells you a lot of care was put into them.
So long story short, with an almost retro look that combines spectacular audio with a premium feel, the Dali Spektor 2 is an easy choice if you're in the market for a pair of new speakers, no doubt about it.
Pros/Likes
---
Incredible Sound Quality
Dynamic yet balanced
Great bass response
Premium Build Quality
Great for music, movies & gaming
Cons/Dislikes
---
Final Thoughts
---
Overall, the Dali Spektor 2 is a fantastic speaker — with the auditory precision, tonal balance, and expressive sound signature to offer a truly memorable home theater experience.
It's an outstanding performer and is a speaker I wholeheartedly recommend.
Definitely a big thumbs up!
But that's all for now.
Until next time, make it easy, keep it simple!
Specs
---
The specifications of the Dali Spektor 2 bookshelf speakers are as follows:
Frequency Range (+/-3 dB) [Hz] – 54 – 26,000 Hz
Sensitivity (2,83 V/1 m) [dB] – 84.5 dB
Nominal Impedance [ohms] – 6 ohms
Maximum SPL [dB] 105 dB
Recommended Amplifier Power [W] 25 – 100 Watt
Crossover Frequency [Hz] – 2,600 Hz
Crossover Principle – 2-way
High frequency driver, Quantity 1 x 25 mm
High frequency driver, Diaphragm type Soft Textile Dome
Low frequency driver, Quantity 1 x 5,25″
Low frequency driver, Diaphragm type Wood Fibre Cone
Enclosure type – Bass Reflex
Bass Reflex Tuning Frequency [Hz] – 51.5 Hz
Connection Input – Single Wire
Recommended Placement – Shelf or Stand
On-Wall
Recommended Distance From Wall [cm] 1 – 80 cm
Dimensions (HxWxD) – 11.5 x 6.69 x 9.37 inches [292 x 170 x 238 mm]
Accessories Included
Rubber Feet
Manual
Wall Bracket
Weight – 9.259 pounds (4.2 kg)
---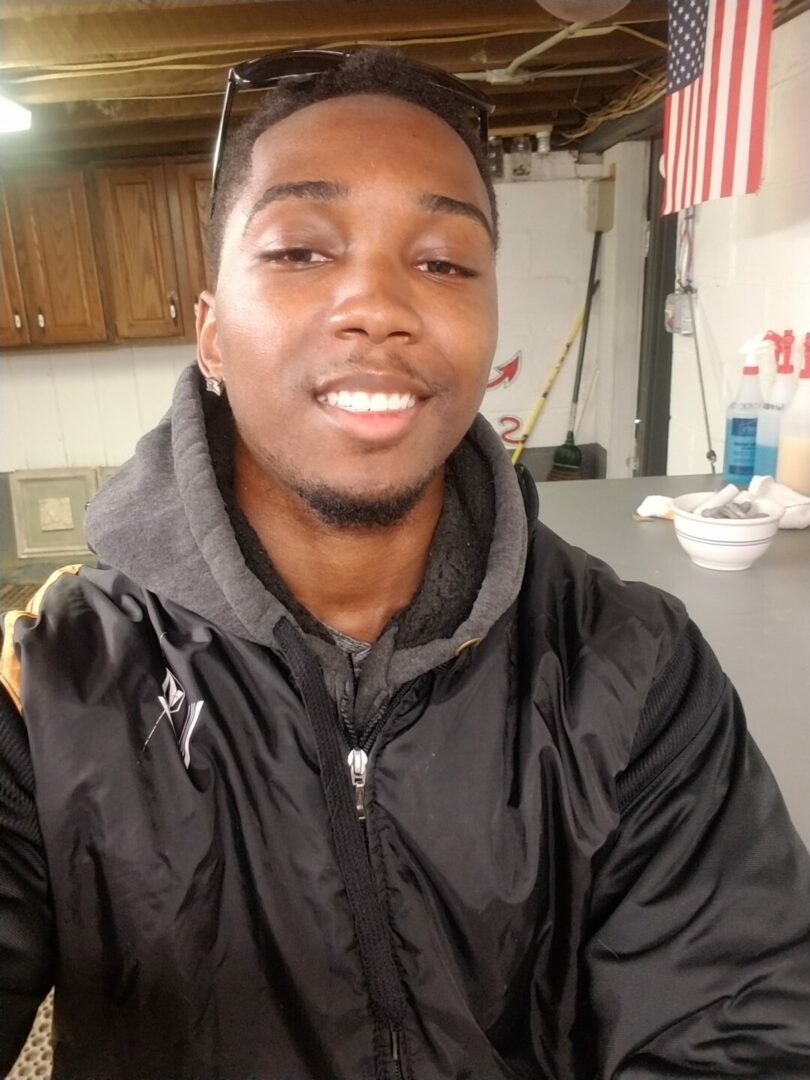 Hey everyone it's nice to meet you. I'm Jay & I've been with this hobby for many years now. I decided to create this site to share everything that I've learned from personal experience with you. I also happen to be a huge gamer, lover of all things tech related, and a major fitness buff (love weightlifting)

https://Facebook.com/easyhometheater

https://Twitter.com/easyhometheater

previous - next