As an Amazon Associate I earn from qualifying purchases. Disclosure
Zidoo Z1000 Pro Review
---
In this Zidoo Z1000 Pro review, we'll take a quick look at a 4k HDR Android multimedia player that poises itself as a great solution to playing your favorite content.
It has great performance, the ability to use 3.5 inch disks, great image quality, and is pretty simple to use in my opinion.
Although it can't play physical discs like CDs, in terms of digital prowess, it works great in terms of a quality streaming device.
Zidoo Z1000 Pro Review – A Quick Summary
---
The Zidoo Z1000 Pro boasts amazing audio & picture quality, along with the helpful ability to expand storage externally. It uses android, which in turn allows it be a versatile multimedia player when it comes to all kinds of content. Its rich feature set and incredible build quality makes this an excellent device.
That's a quick summary of course, but for those with more time, we'll dive a bit deeper to see whether or not this is the right device for you.
Appearance
---

The appearance of the Zidoo Z1000 is certainly quality, with a matte finish in black which I feel allows it to really blend in with an entertainment center due to its subdued look.
On the front of the device, there's an LED display to the left, a power button situated in the middle, and a hidden HDD over to the right.
Under the device is 4 metal & rubber feet for balance, and on top is the company's logo.
On the back you'll find a vent for keeping the device cool along with various connection options, and on the side are 2 USB ports and a SATA drive for SSD expansion.
Even better, is the fact that the units antennas are built into the chassis, meaning you won't have to deal with unruly antenna sticking out the back.
It's a really streamlined yet bespoke design that offers an attractive look in one neat package I feel.
In terms of size, the Z1000 is actually pretty compact at 13.78 x 9.45 x 2.36 inches and only 8.48 pounds which is definitely something to appreciate, especially if space is a factor in your decision.
In the box you also get a remote control, power adapter, user manual, sata cable, and an HDMI 2.0 cable.
Features
---
4K Support
---
Full support for 3840 x 2160 (4K) 60Hz output ensures pristine picture quality
Support For HDR
---
With full support for most formats of HDR, enjoy visually stunning content with a vibrant dynamic range
12 Bit Color Support
---
Support for up to 12 bit color allows the Z1000 Pro to produce beautiful picture quality with stunning color accuracy
Ability To Expand Storage
---
The Z1000 Pro has a SATA 3.0 and hidden HDD bay, conveniently allowing you to expand the storage
Large LED Display
---
An easily visible LED display provides a wealth of information at a glance
Convenient Mobile App
---
A convenient mobile app allows you to control every part of the Z1000 Pro wirelessly
Lossless Music Playback
---
Whether it's FLAC, WAV, APE,DTS etc., enjoy lossless music playback
Intuitive Home Theater UI
---
An Intuitive HomeTheater3.0 UI provides easy navigation and helpful features like custom classifications and automatic posters scanning
How To Set Up The Zidoo Z1000 Pro
---
Luckily, setting up the Z1000 Pro is pretty easy.
There's a plethora of different connection options thanks to its many ports however for simplicity sake, we'll just cover HDMI since that's how most will do it anyway.
If you're using a receiver, the first thing you'll do is take one HDMI cable and plug it into the HDMI-Out output on the back of the device, and plug the other end into one of the receiver's inputs.
You may need to also use an optical cable for the sound if your receiver doesn't support eARC.
If you're not using a receiver, then you'll need 2 HDMI cables to run from the device to your TV using both the Input and output on the device respectively.
After you turn the device on, you'll be greeted by a very helpful boot wizard that'll take you through the installation process.
When that's done, you'll be brought to the home page where you're presented with options for media centre, poster wall, music player, apps and settings.
Thoughts On the Zidoo Z1000 Pro Itself
---
So with all that being said, is the Zidoo Z1000 Pro worth taking a look at?
I would say yes it absolutely is.
It actually starts up really fast, (merely 20 seconds) and actually using the menus and getting around the settings was really simple from what I noticed.
Everything is on the homepage being only a click away, and is a serious step up when compared with similar media players and even it's predecessors.
On the homepage you'll find the media centre which is basically your file explorer to help you easily find and edit specific files installed on your media player.
It includes options like showing files that might be hidden, scrolling to the next page, showing how long you watched something, showing helpful notifications for your storage.
Then there's the poster wall which displays the information and artwork for each movie along with custom recommendations and the ability to search according to categories which is pretty awesome.
You also have the music player which is pretty advanced and gives you a great degree of control when it comes to your music library.
It's able to display lyrics, categorize according to the genres, allow you to adjust the menus to how you prefer, etc.
It's really robust, and I found it to be a huge help when searching for a specific song or even creating a folder.
The 4th icon on the homepage is the apps icon, and as you would guess, contains the applications that are installed on the device.
Lastly is the settings menu which is has an impressive amount of settings options too numerous to go through here.
But it has everything you'd want for specifically tailoring the experience for you which is certainly nice.
I'm personally a big fan of how simplistic the homepage looks, as it's really easy to navigate, understand, and find the things you're looking for — while still being really helpful too.
When it came to wireless connectivity, there were no issues and performance was completely smooth during playback.
The fact that it supports up to 4K resolutions and most forms of HDR was something I really appreciated as it was able to produce a beautiful looking image.
Even music files like MP3 and FLAC worked without issue, and I was able to enjoy all my content normally.
All in all, it's a solid device, and if you're in the market for a quality streaming device, the Zidoo Z1000 might just be worth having a look at.
Pros/Likes
---
Excellent audio & video quality
Support for 4K & HDR formats
Convenient mobile app
Easy to navigate UI
Option for expandable storage
Professional and aesthetic design
Intuitive backlit bluetooth remote
Easy to set up
Cons/Dislikes
---
No option for physical discs
Paired down streaming menus
Final Thoughts
---
In summation the Zidoo Z1000 Pro boasts amazing audio & picture quality along with the ability to expand storage externally.
The fact that it uses android also allows it be a flexible and versatile media player when it comes to all kinds of content.
It's rich feature set and incredible build quality makes this an easy recommendation all around.
Specs
---
The Specs Of The Zidoo Z1000 Pro are as follows:
OS: Android 9.0 version
CPU: There's a Realtek RTD1619DR ARM Cortex-A55 CPU
GPU: There's a ARM Mali-G51 MP3 GPU
Ram/Memory: 2GB DDR4 of memory
Internal Storage :32GB eMMC of storage
Bluetooth: BT 4.2 version
Model:Z1000 Pro version
Front Display:LED display
Shell:Aluminum Alloy shell
WIFI Connectivity:2.4G + 5G dual-band WiFi, 802.11 a/b/g/n/AC 2T2R MIMO 867Mbps
Ethernet: 1 RJ-45 Ethernet jack (10 or 100 or 1000Mbps)
HDMI Output: HDMI 2.0a, support up to 4K at 60p, YCbCr 4:4:4 color range, HDR, 12Bit, support for pass-through of audio.
HDMI Input: HDMI 2.0, support 4K at 60p, PCM quality audio
Video Decoding: 4K at 60p HEVC/H.265, 12Bit color support, HDR10 support, HDR10+ support, Dolby vision support is here too.
Audio Decoding: There's a high-definition audio pass-through decoding for audio
Intelligent Control: Mobile APP control, RS-232, TCP/IP control and WOL support
Power Supply: 100-240V ~ 50/60Hz, Max 1.3A
SATA
SATA 3.0 : 1
HDD Bay : 1
USB
USB 3.0 : 2
USB 2.0 : 2
Other Interface IR Receiver : 1
RCA Cvbs : 1
RCA Audio L/R Channels : 1
Coaxial : 1
SPDIF(2CH,5.1CH) : 1
RS232 : 1
External High-Gain Antenna : 2
Accessories
Remote Control : 1
Power Adapter : 1
User Manual : 1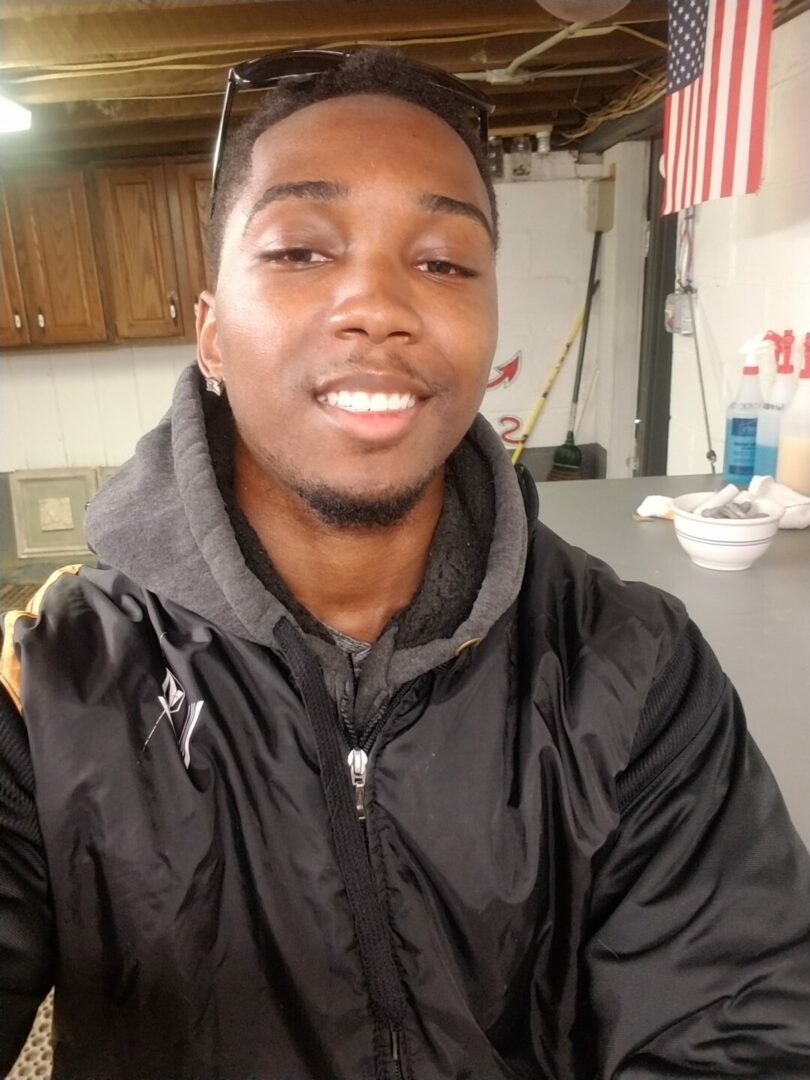 Hey everyone it's nice to meet you. I'm Jay & I've been with this hobby for many years now. I decided to create this site to share everything that I've learned from personal experience with you. I also happen to be a huge gamer, lover of all things tech related, and a major fitness buff (love weightlifting)

https://Facebook.com/easyhometheater

https://Twitter.com/easyhometheater

previous - next