As an Amazon Associate I earn from qualifying purchases. Disclosure
Edifier P17 Passive Bookshelf Speakers Review
---
By the title you already know what we're going to be focusing on today.
This is the Edifier P17 passive bookshelf speakers review, a look at a pair of bookshelf speakers that while being really solid performers, was one that I found to be pretty dependent on the kind of content you plan to use it for.
What do I mean by that?
Well I'll explain, let's get into it.
Appearance
---
One of the things I absolutely love most about the Edifier P17 bookshelf speakers is their appearance. Even with the grille on, they still have a really distinct look that I personally think stands out in a good way.
That's the thing I've noticed about Edifier though, is that their speaker designs tend to be really intricate & unique, and it's no different here.
When looking at the front of the speaker with the grille on, you'll notice two black accents on the right and left with the company logo towards the bottom.
When it's removed, there's a soft dome tweeter placed towards the top, while there's a mid-woofer located in the middle and bass reflex port towards the bottom.
Taking a look at the sides (and this is my personal favorite part about their look) you'll notice the cherry wood panels that give the speaker a real professional look.
They definitely remind me of the Polk RTI A3 in that regard, but it's cool to see the contrast between the black cabinet and cherry wood side panels.
I will say though that they do pick up fingerprints pretty easily so that may be something to keep that in mind.
To be perfectly honest with you though, I'm not even sure really how to best describe how these look.
Certainly unique looking. I do like how they look though, and feel they look even better in person.
Plus another thing about them that's actually pretty cool is the fact that they're not gargantuan in size either.
Now mind you they're not exactly small, but they're certainly not unwieldy either weighing about 9.46 pounds and measuring 6.61 x 5.04 x 9.37 inches.
So for those that plan on using them in a normal size room, I do think they'll work.
All in all, they're definitely a beautiful looking pair of speakers and manage to tout a unique identity that's all their own.
What's In The Box/Unboxing
---
In terms of what actually comes in the box, it's pretty straightforward. There's the speakers themselves included of course, and two sets of 6 foot cable which is pretty nice.
You of course always have the option of using extra speaker wire if the length isn't long enough, but it's just nice to see that some was included in general.
Unboxing the speakers are also pretty straightforward with what Edifier calls an easy to open frustration free box. I can attest to that being true becuse when you first open the box the speakers are sat right on top and wrapped in plastic.
Not really much to say on the presentation of the packaging though since it comes in a brown box, but the speakers looked secure inside so that's a plus.
Features
---
When it comes to features, here's a few noteworthy things of mention about these speakers.
MDF Wood Enclosure
---
I've sung the praises of this material before, but for those unaware, MDF (medium-density fibreboard) is a material often used in speakers to help reduce unwanted resonances. This means less unwanted noise, and gives you a much cleaner sound overall.
Plus it's a composite material that helps gives the speaker a more solid feel.
Wall Mountable
---
Being that the P17 has wall mounting brackets built into the speaker, that means it can either be placed on a wall and used as a surround speaker, or placed on a desk, table, shelf, etc.
This offers a higher level of versatility in terms of placement, and means you get to choose where it works best with your particular setup.
4 Inch Woofers & Silk Dome Tweeters
---
This speaker also features a 4 inch mid-driver, and a 3/4 inch tweeter. There's also a bass reflex port located below that helps to further minimize distortion, providing for a much clearer sound.
How To Set It Up
---
Being that these are passive speakers, that means they'll need an external source, be it an amp or receiver, to actually work. In terms the set up of these speakers, they're done just like with any other passive speaker; by stripping the wire, and inserting it into the opening.
Here's the full process for how that's done if curious.
Sound Quality
---
What about the sound though, how do the Edifier P17s actually sound?
The best way I think these can be described is clear yet tame.
They're able to produce a surprising level of clarity and warmth with their sound but have a very subdued characteristic about them that I personally like.
Now I will say this right off the bat, these speakers have a sensitivity rating of 77db/watt.
Sensitivity is basically a measure of how efficient a speaker is and the higher the sensitivity, the less power you'll need to actually get to a decent volume.
77dB is actually pretty low, which means you'll want a receiver with a decent amount of power to power these.
In my opinion, I think this makes them better in being near field monitors (such as listening to music or being used with a computer)
They work for home theater purposes too, it's just that that low sensitivity means you'll have to turn the volume up more to get to a useable level compared with a speaker that'd have a higher sensitivity for example.
But in terms of sound quality when doing so, they're actually really good.
With Music
---
The first thing I like to do with new speakers isn't watch a movie, but rather listen to music without a sub as I feel that's the best way to accurately guage how capable a speaker is.
So with that being said, I think they worked phenomenally for music in terms of clarity.
I'd say they definitely lean more towards the warmer side, with a real grounded & full bodied sound, but it was never muddled or hazy sounding. Everything sounded clear, and instruments were easily decipherable.
Keeping in mind the fact that these are bookshelf speakers, I'd say that the bass on these are decent.
Being that they're rated to go down to a frequency of 55Hz, the bass was actually pretty good in terms of kick, it's just the extension of the bass that doesn't stick around.
I typically don't listen to music without a subwoofer anyway though, so it's kind of a moot point. In terms of pure audio quality, these are really enjoyable speakers to listen to and in that regard, I don't really have any major quibbles that I can think of.
With Movies
---
Even with movies, cranking these up with a subwoofer produced a satisfying soundstage, with intricate details in action scenes clearly audible.
It's just that I had to turn the receiver up a little more than I typically would to get to that level if that makes sense.
Once they're at that level though, they're certainly enjoyable. I find that they work best in small to average sized rooms, and are even really good for close listening at lower volumes due to their versatility.
They also work really well as surround speakers, and I think for those looking for a good pair of surround sound speakers, these would certainly work.
Overall they produced clear sound even at higher volumes, and never sounded muddy or sibilant.
If you prefer a warmer sounding speaker that looks good and performs really well, then these are great speakers.
Likes
---
Detailed sound quality
Great clarity
Bass has oomph in the mid bass with music
Wood finish looks beautiful
Can be wall mounted
Dislikes
---
Low sensitivity
Bass extension roll off at 55Hz
Final Thoughts
---
Hopefully you enjoyed this Edifier P17 passive bookshelf speakers review and now have a better idea of whether or not this is the right speaker for you.
I personally feel that they perform exceptionally well, while having a great sound quality, and looking incredible to boot.
They're just solid speakers all around and have no issues with recommending them.
They're awesome! 👍
Specs
---
The specs of the P17 are as follows:
Frequency response 55Hz-20000 kHz
Sound pressure level – 77 dB (1W/1M)
Rated power of 5W – 20W
Impedance – 6 Ohm
Frequency division point – 1700 Hz
Bass driver – 4 inches (116mm)
Tweeter – 3/4 inches 19mm silk film tweeter
5 way binding posts for compatibility with different connection types
Weight of the speakers – 13.228 pounds (6kg)
In terms of dimensions, the speakers measure 5.04 inches (128mm) x 9.37 inches (238mm) x 6.61 inches (168 mm) (WxHxD)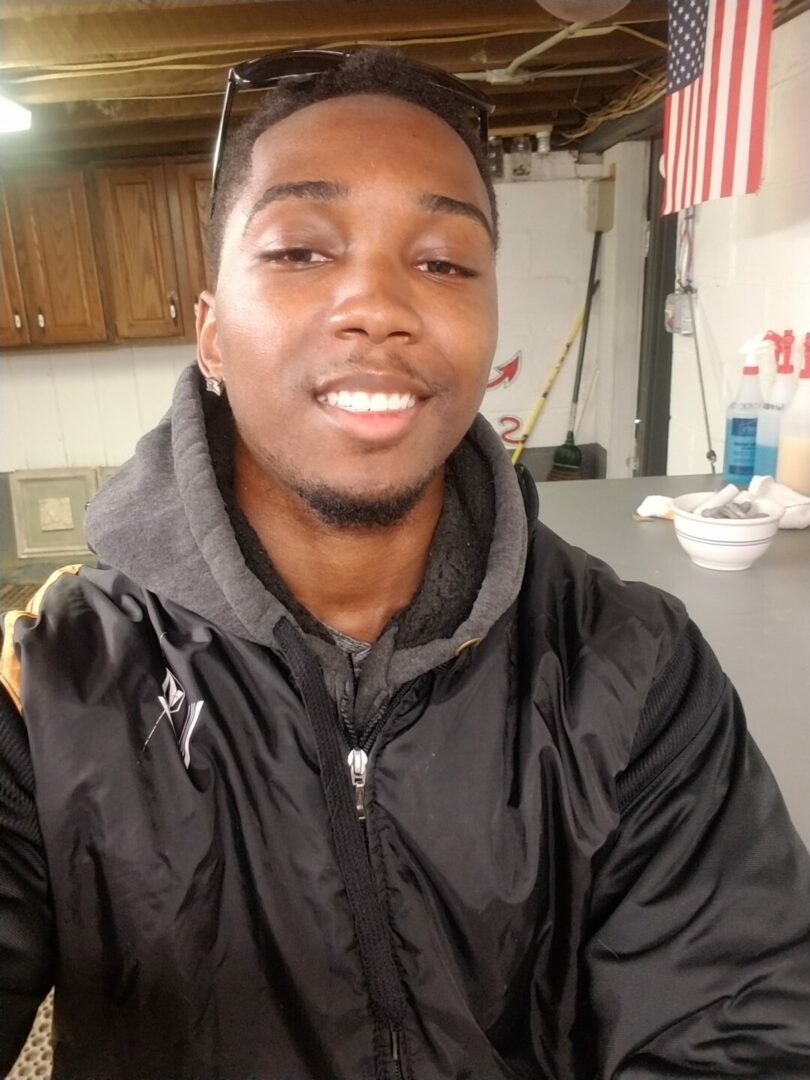 Hey everyone it's nice to meet you. I'm Jay & I've been with this hobby for many years now. I decided to create this site to share everything that I've learned from personal experience with you. I also happen to be a huge gamer, lover of all things tech related, and a major fitness buff (love weightlifting)
https://Facebook.com/easyhometheater
https://Twitter.com/easyhometheater
4 Comments so far:
previous - next