As an Amazon Associate I earn from qualifying purchases. Disclosure
The Best Bookshelf Speakers For 2023
---
This will be an article covering, like the title suggests, the best bookshelf speakers for 2023. It'll be a list of the top ones you'll want to consider this year into the next.
However since there might be a few out there with questions, I also wrote a guide below that goes over what a bookshelf speaker actually is, what to look for in one, and why I chose the ones on this list.
The Best For a Very Small Room (8×10 feet) –
Yamaha NS-333 2-Way Bass Reflex 
---
The Yamaha NS-333 can actually work great in a variety of room sizes, and in a smaller room, it still performs well without being overpowering. Besides being an attractive looking speaker, there's a lot offered here as well.
The speaker has a bass reflex design which basically means it has a port to minimize distortion which gives it a much clearer sound even at higher volumes.
There's two 5 inch woofers here that are made of a polymer- injected mica diaphragm (PMD) and a 1 inch aluminum dome tweeter for exceptional high and low sounds.
But to further help this along, the NS-333 also has Yamaha's exclusive wave guide horns which basically allows more of the sound to reach your ears without reflecting, resulting in a much clearer and accurate sound overall.
This is especially helpful if you don't have a lot of sound-absorbing or plush material in the room as this can essentially compensate for that which is really cool.
It can also be wall mounted if you wanted to set things up that way, and includes a 5 way binding post that gives you a plethora of connection options.
Plus there's a removable grille that gives the speaker an either bold or subdued look.
In terms of measurements, it measures 7 x 8 x 12 inches, and weighs 25.6 pounds.
Pros
---
Attractive looking exterior
Great sound that doesn't distort at higher volumes
Dual woofers provides a rich fulfilling sound
Can be wall mounted
5 way binding posts provides a lot of ways to connect it
Cons
---
6 Ohms so you have to make sure your receiver states that it supports that.
Heavy at 25.6 pounds
At the end of the day, if you don't mind a heavier speaker, then this one is certainly a great choice.
The Best For a Small Room (10×12 feet) – Dayton Audio B452
---
This is one that's right at home in smaller rooms. The all black vinyl finish gives credence to its professional look. What's cool about this one is the fact that its wall mountable. This dramatically increases the amount of places it can go.
There's a keyhole wall hanging bracket in the back that makes doing so a cinch. There's a 4 ½ polypropylene woofer in front that gives a very full and rich sound. Polypropylene is an interesting material because it acts as both a plastic and a fibrous material.
This duality allows it to be much more versatile, especially when it comes to acoustical applications so it's nice to see that here. https://hometheaterhifi.com/q-a/speaker-cone-material-best-performance/
There also happens to be 5/8 inch tweeter that's ideal for reproducing those higher ranged frequencies that adds to immersion. Dayton also prides itself in the quality of this speaker with its all wood design.
I've talked about the benefits of an all wood cabinet many a time, but basically the takeaway here is that it gives you a warm sound that makes listening that much more enjoyable. That's certainly true here.
There's a 60-watt max here, and it weighs about 8 pounds. The Ohm rating comes in at 6, and there's a frequency rating of 85-20,000Hz. That's a really good rating because this will allow you to cross your subwoofer at the 80-90 Hz range.
That's the ideal range for a sub to be set at because that's the point where bass becomes more dispersed and omnipresent.
Overall, it's a quality speaker that does quite well in smaller rooms.
Pros
---
Looks great
Wall mountable
4 ½ woofer provides a smooth and satisfying sound
Tweeter for intricate details
Wood cabinet
Cons
---
Not the greatest for larger sized rooms
5/8 inch tweeter is a little on the smaller side
6 Ohms means you'll have to be certain you pair this with a receiver that can handle that
Lower sensitivity at 83 means it'll be a little harder to get this thing to go loud
But besides all that, don't get the impression that this is a bad speaker, quite the contrary. Like I said before, for smaller to maybe medium(ish) sized rooms, this'll be one that works great.
The Best For a Medium Room (14×16 feet) – Klipsch R-15M
---
Klipsch is another reputable brand in the audio industry that really prides itself in everything they do. This is made evident by the quality of the products that they continuously put out.
In the case of the Klipsch R-15M, this absolutely holds true. But why exactly? Well the big thing about this one that makes it so different from other speakers is it uses something called a Tractrix horn loaded tweeter.
To make it simple, traditional tweeters can only go to a certain size before they become too heavy and unwieldy for the user. But with a horn variant, what they are able to do is recess the actual diaphragm itself and build a flared casing around it.
What that does is amplify any audio that then gets output. Basically think of what happens when you use a megaphone, your voice is able to go louder because of that flared design. Same kind of idea here.
It's a pretty interesting concept that does work well ultimately. http://www.klipsch.com/blog/how-do-horn-loaded-speakers-work
The real benefit here is that this allows it to be extremely accurate, letting you hear every single little detail.
The R-15M comes with a copper injection molded graphite (IMG) woofer that while looks amazing of course, manages to pump out some serious sound. What's particularly interesting as well is the port in the back.
This port is tuned to the enclosure itself and acts as way to minimize unwanted noise; meaning you get less distortion and a clearer sound.
A 5-way binding post in the back is included luckily, which means that you can use any connection type with it.
In terms of looks, the copper driver is a striking difference from the brushed, all black outer and makes for a good looking presentation for sure.
In terms of measurements it comes in at 8.2 x 7 x 12.5 inches and weighs about 10.3 pounds.
Pros
---
Aesthetically pleasing
Horn loaded tweeter for more accurate sound
5.25 inch copper drivers offer respectable output
Port in the back minimizes unwanted noise
Cons
---
Other than that slight drawback, in terms of quality, this is an excellent speaker.
The Best For a Medium-Large Room (16×20 feet) – Klipsch RB-51 II Black (Pr)
---
This is a larger speaker than the R-14M, and so is right at home in the medium to large room range. So bearing that in mind, that would mean it is capable of getting pretty loud. This can be attributed to its high efficiency design.
This means that it has the capability to go louder at a lower volume when compared with a similar speaker. Not only that, but it can do so with less distortion to boot. Pretty cool honestly.
It has a keyhole mounting bracket so you can place this on a shelf, or on the wall. Even better is that it has dual threaded inserts for use with any type of stand.
The woofer is also bigger at 5.25 inches. It has a copper exterior, and really does look nice in person. There's also the inclusion of what Klipsch calls their linear travel suspension horn loaded tweeter (wow that's a mouthful!)
But what you should know about that is that it offers an increased clarity over what's normally possible. As a result, your movies and shows will really come to life with all of the additional detail available.
There's also a port in the back that helps to reduce chuffing (that's when unwanted noise muddies the original sound) The cabinet itself is a beautiful black wood grain that really feels premium to the touch.
They're also on the heavier side at 10 pounds each. You should also be aware beforehand that they aren't the smallest things in the world though at 11.4 inches high and 10.75 inches deep, hence their medium to large room rating.
Thus you'll definitely want a little space for them.
Pros
---
Fantastic sound
Wall mountable
Looks Great
Linear travel suspension tweeter offers unparalleled clarity
5-way binding post offers a variety of ways to connect wire
Able to get louder at a lower volume
Cons
---
Not the smallest thing in the world at almost a foot tall.
On the heavier side at 10 pounds each.
You would really be hard pressed to find a lot actually wrong with this offering. For a medium or average sized room, this thing will excel, no doubt about that. I'd highly recommend it in general.
The Best For a Large Room (22×25 feet) – Yamaha NS-6490
---
Now we're getting into to the big boys capable of some serious power. Now for those with larger rooms, the Yamaha NS-6490 is going to be the one you'll want to go with. Let's take a look at exactly why though.
So the first thing that separates this offering from the previous speakers mentioned is how it produces it's sound. Rather than just have 1 mid-range driver and 1 tweeter, the inclusion of a woofer as well is apparent.
But it's not just any woofer, it's an 8 inch pearl white heavy duty woofer. That's pretty unusual because typically speakers only include the mid-range, not a dedicated bass module all together.
To give you an idea of how driver size affects audio, hometheaterhifi did an awesome little article on it. https://hometheaterhifi.com/q-a/speaker-enclosure-size-effect-on-audio-quality/
But this is an awesome thing for you because what you get is not only more power, but more effortless power at that. What you'll immediately notice is how rich the sound is.
But upon closer inspection, you'll also notice how many intricate details it can reproduce as well thanks to its .75 inch tweeter.
The mid-range is 4 inches and will do an admirable job with things like voices and sound effects. To put it into perspective of just how powerful this thing is though, normally I'd recommend getting a speaker that can at least go down to the 80 Hz range.
Well this one can go down to 45! If you don't realize what that means for you, that means that you can actually use these without a subwoofer! Pretty crazy right?
They're capable of outputting up to 140 watts as well. Its looks are another plus about this speaker with an angled grille that definitely distinguishes itself from the pack.
Speaking of which, the grille is also removable so you can leave it on or off; really up to you. It's magnetically shielded as well luckily meaning your electronics will be fine around it.
Pros
---
Rich Sound
Can be used without a subwoofer because of low frequency response
Looks nice
Can reproduce the higher range sounds as well thanks to its .75 inch tweeter
Cons
---
Rather heavy at 15 pounds each
Very big at 16.2 x 13.2 x 10.5 inches so you will certainly need to set up the space beforehand
Only accepts banana plugs; would have been nice to see a 5-way binding post to give more options
Still if you have a large room, these would be the ones to get, there's no doubt about that.
They're able to produce a very full and clear sound that makes them extremely hard to resist.
The Best For a Very Large (22x 28 feet) –
JBL Stage 120
---
This is going to be one for those of you with the largest of rooms. JBL is another really great brand in the audio industry where their equipment continuously speaks volumes about their attention to quality overall.
It has the capability to go as low as 60 Hz which means it's entirely possible to use it without a subwoofer all together.
But it's not just the lows that get this emphasis on incredible output. There's a 1-inch soft dome tweeter here as well that is capable of producing some extremely clear sound effects.
It truly is incredible in that regard. When you head over to the spec sheet it makes sense with an ability to play up to 40 kHz. To give you an idea of just how good that is, most speakers tend to only go up to about 25k kHz, so that's way above the norm.
It uses what they call HDI (High Definition Imaging) to produce a sound-stage that almost seems surreal at times. It also has a wattage of about 125, so it can go plenty loud if you needed it to.
It also measures 6.69 x 6.69 x 11.22 inches and weighs 8.40 pounds.
Pros
---
Superb sound quality
Capable of some serious output with the ability to go down 60 Hz
Can be used as a stereo system without a subwoofer
1-inch tweeter combined with signature HDI technology allows you to hear an incredible range of details
Looks great
Cons
---
Low sensitivity of 86 means you'll need a somewhat powerful receiver
Not wall mountable
Besides those 2 things, the stage 130 is certainly an amazing speaker.
The Best Looking – Klipsch RP-160M
---
So I don't normally place an emphasis on how good a speaker looks, but in this case I had to. The Klipsch RP-160M is no doubt one of, if not the best looking one I've personally come across.
Whether you choose it in piano black, cherry, ebony, or walnut one things for sure; it looks gorgeous regardless. Luckily it's not all looks with this one either as this thing is a serious performer.
There's a 6.5-inch copper woofer that looks amazing sure, it manages to sound just as good. 6.5 is pretty big for a driver, so this lets it reach frequencies that typical speakers don't usually go to. How low you might wonder? Try 45 Hz.
That's good enough to not need a subwoofer all together which is really impressive. Klipsch's signature linear travel suspension tweeter also makes an appearance.
For those of you not sure what that means, let's just sum it up by saying it offers improved clarity over what you may be used to. The benefits of that are of course obvious; much more immersion.
But on top of that, their signature tractrix horn is included as well. This further disperses the sound resulting in a much wider sound-stage overall. They come with a base at the bottom as well that can be unscrewed if you chose to wallmount them.
There's also a large dedicated port in the back to reduce chuffing (that's unwanted noise) There's a removable grill as well though to be honest with you, I personally think it looks better without one (but that's just me)
Pros
---
Incredible sound
Can go down to 45 Hz thanks to its large 6.5-inch woofer
Tractrix horn loaded tweeter allows it to reproduce a wide range of detail
Dedicated port adds to the purity of the sound
Beautiful outer cabinet regardless of the color
Cons
---
Pretty heavy at 25 pounds each
Nearly 17 inches tall and 13 inches deep so they're pretty big
Other than how impressively big they are, these would be right at home in larger rooms. Yes, they're beautiful, but what they're capable of is just as amazing.
The Best High-End Model – ELAC Uni-fi UB5
---
The ELAC Uni-fi UB5 would have to be the best higher end model speaker I've tried honestly. To say that it looks nice in person would be an understatement. But to state that it sounds great would be even more so.
So what makes it great?
Well one thing that could attribute to that would be the way it's built all together. It happens to implement what's called a 3-way design in the audio world.
To simplify what that means, just think of it as a fancy way of saying it has a separate driver for each the bass, treble, and mid-range. By doing it this way, what you are then able to do essentially is reproduce more detail all around. http://www.proaudioland.com/news/2-way-versus-3-way-speaker-systems/
There's a 5 ¼ inch aluminum woofer that is able to do an exceptional job handling bass. By using aluminum, they are able to go lower without the trouble of additional unwanted resonance.
A 1 inch soft dome tweeter is placed inside a 4 inch mid-range driver. This is called a concentric design. Now I have to admit that this is the first instance I've ever seen this. But obviously it works because the result is just incredible.
Another benefit of this design is an improved sound-stage for off axis listening. Obviously not everyone sits directly in front of their speakers, so the fact that ELAC was able to take this into account as well is truly awesome.
That means a better listening experience for everybody. There's even a 5-way binding post that makes the promise of providing clearer connections between the connector and the terminal.
Pros
---
High end sound provides an experience like no other
5-way binding posts for a plethora of connection options
Gorgeous cabinet
Unique tweeter inside the mid-range design allows for more articulation and better off axis listening.
3-way build provides for much more accuracy
Cons
---
Heavy at nearly 18 pounds each
Rather large at nearly 13 inches tall and nearly 11 inches deep
Still, if you're in the market for a higher end option, this is a solid choice.
What Exactly Is A Bookshelf Speaker?
---
So what exactly is a bookshelf speaker?
Well to put it simply, it's a speaker that's not quite large enough to be placed on the floor, that instead is designed with the idea of resting it upon a desk or bookshelf (hence the name)
But keep in mind that that's not the only difference from the other types out there.
When you have something like let's say a computer speaker, there's typically only one driver for the sound. But with a bookshelf variant, there's usually a tweeter for the treble, and a woofer for the mid-range.
There may even be a port that filters out unwanted noise (you'll often see these types called a bass reflex design). The drivers are separated like this because it allows for a lot more accuracy, and a better quality overall.
Now believe it or not, home theater didn't start out with these though. It actually started out with the larger floor-standing models. Unsurprisingly, they weren't the most home friendly either due to their sheer size and weight.
It wasn't until the early 1960's when a man by the name of Edgar Villchur realized that progress could be made in the way of this, and thus created a speaker that while small, still retained a lot of the full range sound the bigger one had. https://www.stereophile.com/interviews/105villchur/index.html
As you could probably imagine, this was not an easy thing to do. Basically, what he did was manage create an enclosure that was nearly airtight. What this did was pressurize the inside, creating additional force against the driver that allowed for a lot of output in a small space.
Today there are of course many different variations on that formula, but this was the original that started it all. So, with all of these designs that exist, what do you look for in a good bookshelf speaker?
Try To Look For A Speaker Cabinet Made Of MDF Wood
---
Well the first thing you'll want to do is make sure the one you're getting is made of MDF wood. MDF stands for medium density fibreboard, and is created by essentially compressing wood fibers and resin into a solid object. This is beneficial because it dramatically decreases the amount of unwanted noise that can occur normally.
For those that don't know, whenever you get a sound that travels through something, it causes that object to vibrate. This vibration can cause additional noise. This fact becomes especially problematic if you're a manufacturer attempting to create a speaker that sounds as good as possible.
Fortunately, MDF helps to minimize that issue.
You can read more about it here if curious. http://www.d-toolsblog.com/newsletter/mdf-ideal-speaker-enclosures-baffles/
Say It With Me Now, Ohmmm
---
The next thing you'll want to do is be cognizant of the wattage and Ohm rating. Wattage is simply a measure of how much power it may consume to produce audio. Ohms is a measure of the resistance an audio component has to produce an output.
Here's the thing, while there's no set in stone wattage number you should be shooting for, what you will want to do is make sure that the receiver that you pair it with supports it's Ohm rating. For example, you might see a receiver that states that it supports 80 watts per channel at 8 Ohms.
What that means is that for each speaker, it can give it up to 80 watts of power. But what happens if you use that same receiver with a speaker that's rated at say 4 Ohms? Well at normal volumes you technically should be fine, but what will end up happening at even slightly higher volumes is something called clipping.
This is where sonic fidelity is reduced, and distortion starts to occur because the receiver is too under powered for the speaker, or vice versa. Besides a worse quality sound, there's a good chance it could break both of them all together, so it's a pretty important subject.
What you should ultimately keep in mind is that you want to make sure that whatever receiver you get supports that speaker's Ohm rating.
So if you see one rated at 6 Ohms, you want to make sure that the receiver states that it has support for that number.
You may even see ones that state it supports multiple Ohms ratings, and that's even better because it's less that you'll have to worry about. Pretty simple so far right?
Passive & Active Speakers
---
Another interesting fact that you'll want to keep in mind is the fact that when deciding upon a good bookshelf speaker, you'll run into two different types, passive and active.
What's the difference?
Well an active speaker has what is known as an amplifier which is basically a device that is designed to amplify the sound produced by the speakers from the original audio source. This type of speaker doesn't need any external sources of power such as a receiver to function since it does the job by itself.
On the other hand a passive speaker is one that does require an external receiver to function. They're also the one you're most likely to run into since they're a lot more common. The advantage of an active speaker is that you won't need to pair a receiver with them, but the disadvantage is that they aren't upgradable; meaning if it isn't capable of going loud enough for a particular room then you're out of luck.
Also if the amplifier inside dies, then the speaker itself becomes unusable. A passive variant doesn't have this issue. The advantage of a passive speaker is that if it isn't loud enough, you can always pair it with a different amplifier or receiver so it can go louder, making it much more versatile. The disadvantage of course, is that you'd need receiver for them to work.
I personally prefer passive speakers because of that versatility, but it really is up to you honestly.
Sensitivity
---
Now the last thing you'll want to keep in mind is a speaker's sensitivity rating.
Think of the sensitivity as a measurement of how easy it is to get to a certain volume. You'll typically see it referenced in decibels. The higher this number, the louder it'll get with less power. This is important because if you get a speaker with a really low sensitivity, you'll end up clipping the sound just to get it to a reasonable listening level.
The opposite is true too.
If you get one that's too high, you'll end up blowing the internals. I've personally found a good sensitivity rating to be between 83-96db. I feel like that's the sweet spot to choose between.
Oh yeah, and one quick bonus thing before we wrap up —while nowhere near as important as with subwoofers, the frequency response is also something you may want to at least be aware of. This is the sound range it's capable of producing.
Now while there's no real high or low you need this to be at, you will be better of getting one that can at least go down to 80 Hz. Why?
Well if you're using a subwoofer, this is the cutoff point where sound is localize-able (where you can tell where it's coming from) and this is where you'll set your crossover (the setting that tells your subwoofer when to take over)
By getting one that can go at least that low, you'll be able to set your sub at 80 so you won't be able to tell where the lower frequencies are coming from (that's a good thing, you don't want to be able to tell where the bass is specifically coming from since that'll add to the immersion factor)
Whew! Hopefully all of that helps in regards on how to actually choose the right bookshelf speaker. So the ones on this list adhere to all those things we talked about, while being fantastic choices overall.
But I really do hope you enjoyed this article on the best bookshelf speakers for 2023. I realize that there's a lot of options out there, but from my experience thus far, these will be the ones you'll certainly want to check out.
Also as a little side note, just in case you have any trouble with your new toys, I did an article covering a lot of the typical issues that you may potentially run into; along with some tips on how to fix them. https://easyhometheater.net/common-home-theater-problems
If you need help with actually setting them up, then I also did a post on that talking about the actual set up process. https://easyhometheater.net/how-to-set-up-a-home-theater 
Hopefully all of that helps. But hey if you still have any questions, don't hesitate to ask me since you know I'm there for you. Until next time guys. Make it easy, keep it simple!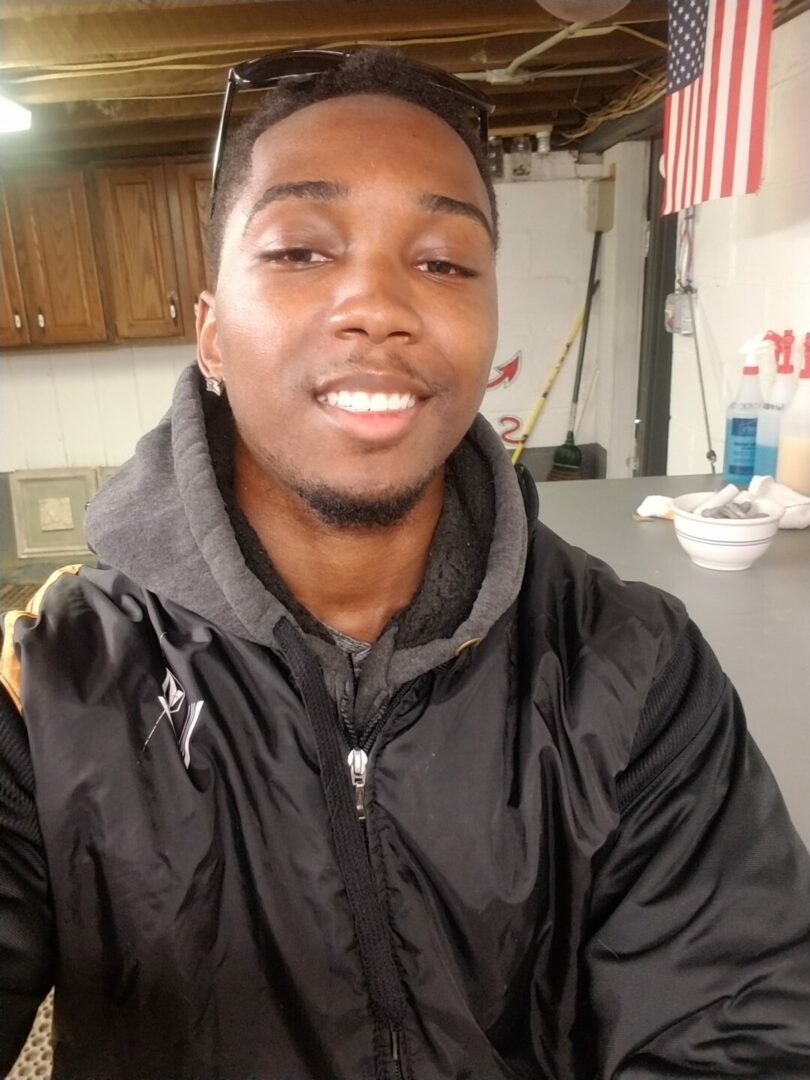 Hey everyone it's nice to meet you. I'm Jay & I've been with this hobby for many years now. I decided to create this site to share everything that I've learned from personal experience with you. I also happen to be a huge gamer, lover of all things tech related, and a major fitness buff (love weightlifting)
https://Facebook.com/easyhometheater
https://Twitter.com/easyhometheater
18 Comments so far:
previous - next