As an Amazon Associate I earn from qualifying purchases. Disclosure
The Best Floorstanding Speakers For 2023
---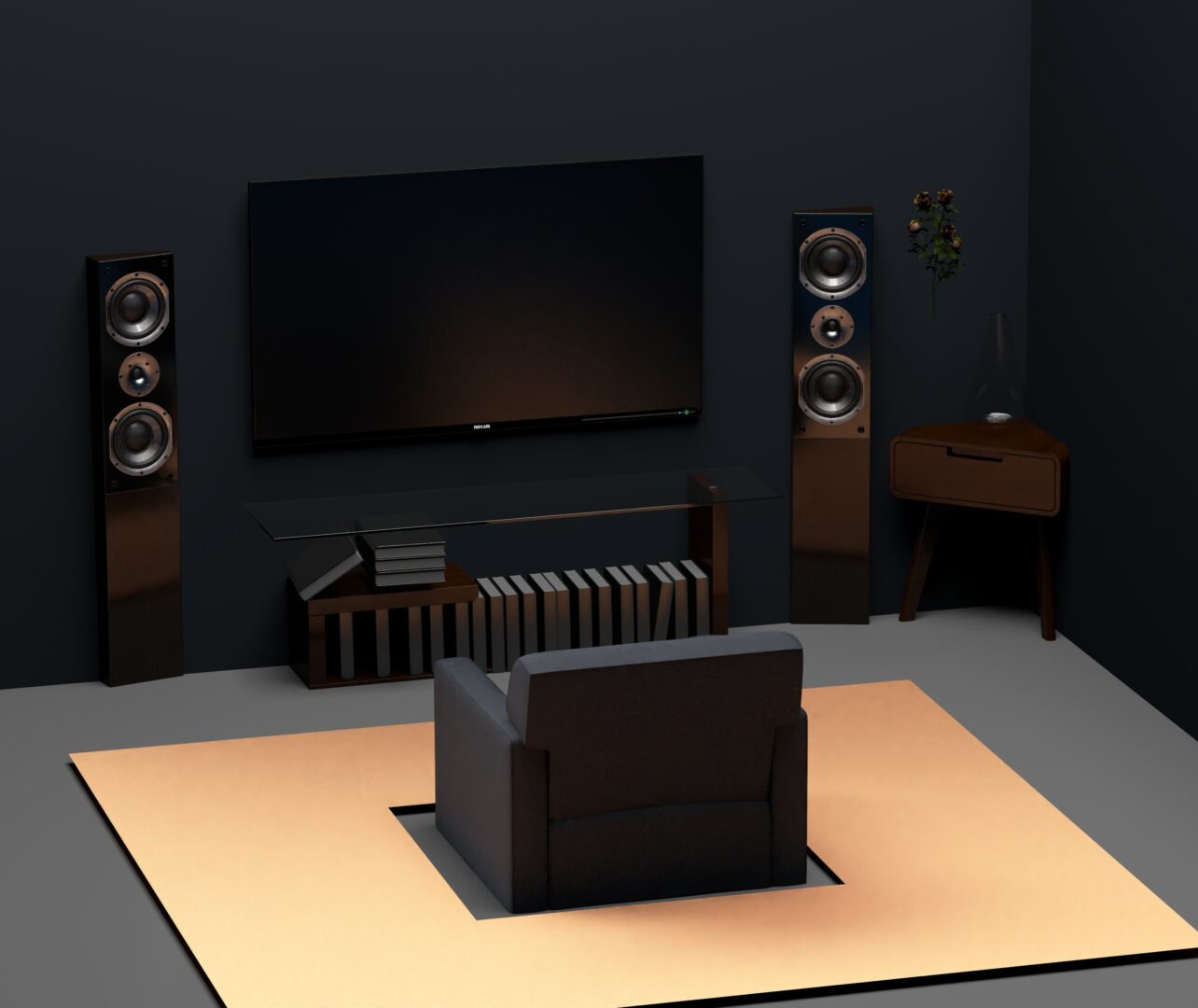 First off hope everyone is doing well. Today we'll be getting into the best floorstanding speakers for 2023.
There's also some additional information on what to look for in the form of a guide below the list which should help.
Yamaha NS-F150 (Single)
---
The Yamaha NS-F150 is a speaker that manages to hang with the best of them. It's sound quality is exceptional and errs on the warmer side. What's really interesting about this one is that despite the fact it has 3 total drivers, it's actually still a 2 way design.
How?
Well instead of a dedicated midrange driver, they've decided instead to opt with two 6 ½ inch bass drivers and a large 1 inch soft dome tweeter. It's an unorthodox setup but it's one that brings surprisingly rich sound for pretty much everything. Content really comes alive with these.
It's also ornate in appearance, draped in a piano black finish that no doubt looks incredible in person. They do pick up fingerprints though, but I doubt you'll be moving them often so that shouldn't be too much of an issue.
They're also a hefty 24.7 pounds each and measure 40 ½ inches tall, 14 ¼ inches deep, and 7 7/8 inches wide. In terms of connection options, you can use pin plugs or banana plugs due to the gold plated screw terminal.
When it comes to the frequency response, these things are impressive, going from 37 Hz to 30 KHz. That's deep enough to forgo a subwoofer all together if you so chose. They have an impedance of 6ohms, wattage of 180, and sensitivity of 88 decibels so you may want a receiver to that's powerful enough.
That, these are awesome in my opinion.
Pros
---
Rich & clear sound even at high volumes
Powerful enough to be used without a subwoofer
Beautiful piano black finish
Cons
---
No dedicated midrange driver
Overall, this is a great speaker that works in a variety of different situations.
Klipsch RP-280F Reference Premiere (Single)
---
If you need a speaker to fill a large space with quality sound, then this is definitely the one that can get the job done. The RP 280F is certainly no slouch when it comes to output. It features dual 8 inch copper spun drivers and a 1 inch horn loaded tweeter that allow it reproduce high and low end sound effects with ease.
This is also due to its 90×90 tractrix horn that happens to be Klipsch's signature feature. It basically allows the sound to be dispersed over a wider area while providing a greater detail, so things you've watched before will sound completely different with these. It also allows it to reduce distortion, so that content will sound much cleaner as a result.
These have dual 5 way binding posts meaning you'll be able to connect them however you please. They measure 43.06 inches high, 10.55 inches wide, and 18.32 inches deep. They also come in at an impressive 62.5 pounds so make sure you have the space beforehand.
If you do, then once again, these are incredible.
Pros
---
Horn loaded tweeter allows for a greater detail
Dual 8 inch drivers allow it to be punchy and hard hitting
Connection choice due to 5 way binding posts
Looks amazing
Cons
---
BIC Amercia Acoustech Platinum Series PL-89 (Single)
---
---
The first thing you'll notice taking a look at the Bic Acoustech 89L is the array of drivers dotted along it. This is due to the fact that it utilizes a 3 way design. At the top you'll notice the 6 ½ inch tweeter that's also technically not a tweeter. That's because it's able to reproduce high frequencies along with the middle ones as well.
Then you have 2 8 inch woofers that provide the satisfying low end so things like explosions and action immerse you. This also means it isn't necessary to use a subwoofer with these which is a plus.
They even come equipped with 2 passive 8 inch woofers which essentially get rid of any port noise that may occur, helping to clean the sound up even further. As a result, they're able to go down to an impressive 25Hz which is insane. To put that into perspective, there are subwoofers out there that can't even accomplish that.
To make things even better, they're also extremely powerful, capable of a whopping 600 watts of peak power. That'll makes movies quite interesting to say the least. As if that wasn't enough, they also have an extremely high sensitivity of 98 decibels.
This means they'll be extremely easy to power with even an average receiver, and will be able to reach louder volumes much easier with no discernible distortion. The cabinet itself has black lacquer tops and bottoms that are also scratch resistant, while the sides are made of veneered wood.
All together it comes in at 43 inches tall. 5 way gold plated binding posts are also present, so you can connect them anyway you please.
Pros
---
3 way design provides a sound experience that is almost surreal
Can go down to 25 Hz meaning it can actually outdo a lot of subwoofers
600 watts of peak power and 250 watts of continuous power
98db sensitivity makes them extremely easy to power despite their respectable capabilities
Cons
---
Large meaning you'll need a decent space for them
There's really not many bad things to say about these. They perform in a way that's hard to believe and are perfect for larger rooms.
Polk Audio Monitor 70 Series II
---
The monitor 70 series 2's are another great choice if you need a lot of output that doesn't distort at higher volumes. There's 4 6 ½ inch polymer composite cone drivers that pump out respectable amounts of bass without sounding muddy or dull.
Then you also have a 1 inch soft dome tweeter that makes the higher end sounds seem as though they're happening right there in your living room. Polk also utilizes what they call their power port technology which helps further reduce distortion and chuffing (which is unwanted port noise)
Their outwardly appearance is nice too, with an MDF finish that compliments their color depending on which one you pick. They measure 42 inches tall, 15.6 inches deep, and 7.7 inches wide and weigh in at about 47 pounds.
You can use any connector as well due to their handy 5 way binding posts.
Pros
---
Capable of high output with no distortion
Can pump out amazing low end bass
Can also provide high levels of detail
No port noise
MDF finish looks premium
Cons
---
Warm sound signature may not appeal to everyone
Very heavy at 47 pounds
Overall, it's extremely hard to find things that these don't excel at. In a word, they're excellent.
JBL Studio 180 Dual 6.5-Inch 2.5-Way (Single)
---
Here's another excellent one for a lot of coverage in a really big room. The best way to describe the JBL Studio 290 would warm, but that may have something to do with its dual 8 inch bass drivers that are able to dig incredibly low with ease.
The 4 inch dedicated midrange driver helps further with this, making dialogue crisp and easy to understand. It has a 1 inch CMMD Lite high-frequency driver that allows it to depict the fine details in content that other speakers might otherwise miss.
It does this by utilizing an aluminum sphere that is covered in a ceramic material. This allows it to retain its shape even at high volumes which translates to a much better experience as a whole. What makes all of this even better is the fact that JBL also makes use of their HDI (high definition imaging) horn technology that helps provide everyone in the room with an even and fulfilling soundstage.
The frequency response goes from 40 Hz to 40 kHz and it can provide up to 225 watts of power. It also has a 90 dB sensitivity so it won't be too difficult to power these. They're also 39.37 inches tall, 9.05 inches deep, and 11.61 inches deep so these aren't small by any stretch of the imagination.
The listed 38.03 pound weight only perpetuates that. But when looking at everything as a whole, it's easy to see why; there's a lot offered here.
Pros
---
Satisfying bass
Great high end
Relatively easy to power
Horn technology disperses the sound to everyone in the room
Cons
---
The Studio 180s are certainly worth your time if you desire a quality tower that'll deliver crystal clear sound even when the volume is cranked to 11.
Polk Signature Elite ES55 (Single)
---
This is a speaker that I've found to be particularly good with music for some reason.
It could have something to with the fact that it utilizes a 1 inch terylene tweeter that is incredibly adept at representing every miniscule detail that's available in the content. That coupled with the two 6.5 inch, mica-reinforced polypropylene woofers, provides you with a soundstage that is almost surreal at times.
In true Polk fashion, their signature powerport makes an appearance here as well; which gets rid of port noise leaving you with a much cleaner sound overall. There are dual 5 way binding posts that allow for biwiring and biamping as well. That's basically where you connect 2 wires for each positive and negative terminal, and this is said to improve output quality even further.
It's capable of an output of over 200 watts, has a frequency range of 32 Hz – 40 kHz, and a sensitivity of 90dB making it easy to power. It's 41.5 inches tall, 11.7 inches wide and 12.5 inches deep making it manageable in the average household.
It also happens to look nice too, with a removable grill that showcases the multiple drivers on display.
Music lovers will certainly love this one.
Pros
---
Quality sound
Great clarity
Nice Bass
Detailed treble
Cons
---
No dedicated midrange driver
It's an awesome speaker that performs great.
Dayton Audio T652-AIR Dual 6-1/2″ 2-Way Tower Speaker Pair
---
Now for those of you out there interested in the premise of a floor speaker but don't quite want it to be a towering behemoth that some can be, then the small stature of the t652 might be right up your alley. Coming in at 30 inches tall, this might be an attractive option if your limited on space.
But don't let its small size fool you, this is the perfect example of big things that come in small packages. Simply put, it's capable of some surprisingly loud and crystal clear sound. It's dual 6 ½ inch woofers insures that it's capable of pumping out large amounts of bass, making movies and games come to life.
It's able to go down to 45 Hz which is pretty incredible given the fact that it isn't super large. This has to do with the port in the front that allows it do this while also helping to minimize distortion. The 5/8 inch polycarbonate dome tweeter with ferrofluid cooling does a great job at recreating all the nuanced details that typically reside in a lot of content.
It's also only 28 pounds, so it can easily be moved around if need be. Aesthetically, it's pleasing with a grill that can be removed if you chose to do so. It also uses spring clips in the back, so you'll need pin plugs to use with this one.
Pros
---
Small size, big sound
Bass goes to 45 Hz
Only 28 pounds
Does a great job with pretty much everything
Cons
---
No 5 way binding posts means you're relegated to pin plugs
Besides that, the T652 by Dayton is no doubt a great choice as well.
SVS Ultra Tower Speaker (Single)
---
If you're into high end audio, then SVS is a name you'll often come across. This is for good reason as the quality of the things that they put out often turn out well…quality!
This has never been more true than with one of their more recent offerings, their prime tower models. These can be described as premium, as the sound they put out is nothing short of breathtaking.
The dual 6.5 inch woofers give you a level of bass that often only seen with subwoofers while the 1 inch dome tweeter manages to make anything you throw at them seem downright lifelike.
In terms of size, they're 45.6 inches by 13.8 by 16.8 at about 75 pounds. What's particularly great about them is how they remain distortion free even at high volumes (capable of up to 300 watts), so no need to worry when it comes to that.
All in all, it's hard not to be impressed by them. They even go down to 28 Hz so you could easily run these without a subwoofer. There's also two different offerings when it comes to looks, a dark woodgrain and a piano black finish. Both look stunning but I will say that the piano black picks up fingerprints so do keep that in mind.
But since you likely won't be moving these around too much, that shouldn't be a long term issue.
Pros
---
Lifelike sound
Thunderous bass
Manageable size
Attractive looks
Cons
---
88 decibel sensitivity means that you'll need a decent receiver to power these
Again, I can't say enough good about them. They perform incredibly well.
What Is A Floor Standing Speaker?
---
A floor standing speaker (also often referred to as a tower speaker) is just like the name implies, a speaker that's big enough to stand up from the floor without the need to place it on something.
They're designed so that those with larger rooms can get adequate sound coverage with ease. They typically come with much bigger drivers too and as a result, are usually much bigger in overall size.
Why Choose To Go With A Floor Standing Speaker?
---
For Bigger Rooms
---
So why would you choose to go with one of these?
Well the first reason is one we actually just touched on; big room applications. If you have a decently sized room and you have multiple seating arrangements, (meaning you'll have people in different listening positions) then you'll want a bigger driver to push more sound.
That way everybody will be able to hear the content loud and clear without any issues, even from far away.
Having a smaller speaker attempting to do the same could lead to less than desirable results.
This leads us to the next reason..
Less Distortion
---
Having a smaller speaker in a large room can be disappointing when attempting to turn it up, simply because it doesn't have enough legroom to do so.
This can lead to you of course not being able to hear it, but actually also leads to another problem in the form of distortion.
Distortion happens when the driver isn't able to keep up with what's being asked of it ( ie extremely loud volumes) and so it ends up altering the sound in a negative way.
This results in a very scratchy and garbled sound that is unpleasant to say the least.
What's worse, is if you push a smaller speaker too much, this can sometimes end up being permanent.
In the audio world, this distortion is referred to as clipping because it ends up clipping some of the sound that would normally have been reproduced.
You definitely don't want this because then you start sacrificing clarity in an attempt to make it audible.
Cleaner Sound
---
Due to the fact that these types of speakers are bigger, they also typically have more grunt so to speak.
So even if you don't use all of that additional power, the extra headroom is going to allow it push the audio that much easier; resulting in a significantly cleaner sound overall.
Is A Floor Stander Better Than A Bookshelf Speaker?
---
So if you had the option of going with one of these vs a bookshelf speaker, which would be the better bet to go with?
This is definitely a hard question to answer since they both have their appropriate uses, so it honestly depends on your particular use.
A bookshelf speaker is one that's designed to sit atop a table or shelf, which makes it extremely convenient for the people out there without a lot of room that still want a full range sound.
Even better is the fact that some of them are still capable of pumping out respective amounts of volume despite their smaller stature.
This certainly makes it an attractive option knowing you can have both quality and a smaller footprint simultaneously. The problem with bookshelf speakers however is that since they are typically on the smaller end, (there are certainly exceptions) they aren't as adequate at reproducing bass frequencies as a larger variant would.
This is why you'll often see it recommended to use a subwoofer to go with them because they aren't as capable to do so on their own. A tower speaker doesn't have this issue.
In fact, due to their increased cabinet sizes, they'll often have their own subwoofers built right into them, making an external sub a lot less necessary.
That means in most instances, this would allow you to forgo a subwoofer all together if you were to get one powerful enough.
Another benefit is that they're usually a lot more powerful, which translates into a much more fun experience overall.
Also, if you're someone who listens to 2 channel stereo a lot, then you'll probably want to go with tower speakers as well because that'll offer the greatest dynamic range when it comes to that.
This is also why before I said it depends because it's really going to come down to what you're listening to, your specific room size, and if your content is primarily movies, games, and or music.
From my personal experience since I own both, I like the bigger speakers for when I'm just listening to music but when it comes to movies, I like to let the smaller speakers handle all of the intricate sounds while my subs handle all of the heavy duty bass.
I find it works better that way, but it depends on which ones you ultimately get; meaning I can't say that this will always be the case.
Things To Keep In Mind When Looking For The Right Speaker
---
When you're looking for the right speaker, there's a lot that you'll want to keep in mind too.
Budget
---
Above everything else, budget is going to be the single most important since that'll dictate what you're actually able to get. Before you even shop around, make sure that you set a budget so you can have something to work within.
Otherwise you'll be looking forever since there's a boatload of choices out there.
Cabinet Size
---
Do remember that tower speakers are not small. In fact they're quite the opposite. While some aren't too big in size, others are absolutely gargantuan. So try to gauge how big of a space you have first, and then work down from there.
That way you don't get the things into the house and immediately realize that you don't have enough space.
I'm not speaking from personal experience or anything….
ahem…moving on.
Driver Size
---
The bigger the driver size (that's the circular thing that produces the output) the louder and cleaner everything is going to sound. So try to get one with the biggest driver that's still small enough to fit in your room and works within your budget.
Wattage
---
This is basically a measure of how much power or energy it's going to take to produce sound. The higher the wattage, the louder it can get, thus the better; at least most of the time.
The reason why I say most is because the higher in watts that you go, the more powerful of a receiver you're going to need. This actually segues into my next point.
The Type Of Receiver You Plan On Using With It
---
The fact of the matter is that if you plan on using tower speakers, you're going to need a sufficiently powerful enough receiver to fully power them.
I would honestly recommend one that can at least provide 100 watts per channel so that it's not underpowered, causing the sound to clip.
If you do need help with choosing a new receiver, I actually covered that as well.
The Ohm Rating Of The Speaker
---
Ohm rating, often referred to as the impedance, is how much resistance a component has to an electrical current before it begins to produce an adequate output.
In other words, it's the amount it takes before it starts to produce enough sound for you to hear.
This is important because different speakers have different ratings, and if the receiver you have doesn't support that rating, you could run into issues.
For example lets say it supports 100 watts a channel at 8 Ohms. That means that for every speaker, it can supply 100 watts rated at an 8 impedance.
What happens when you use one that it's not rated for is that it can clip the sound, damage the receiver, and or even damage the speaker itself so it's extremely important that you research what your specific one supports before you start looking around.
The Sensitivity
---
Sensitivity is basically how easy it is for it to get loud. The higher the sensitivity, the easier it's going to be to do so. This is often referenced in decibels. You want to get one with a sensitivity that's as high as possible since that'll mean it take less power to go louder.
So for example if you see one speaker that has an 86 decibel rating while the other has a 96 decibel rating, the latter is going to have a much easier time of getting loud.
Passive Or Active
---
When it comes to tower speakers, you'll also likely run into two different types, passive or active. Passive means that the audio component relies on an external means to power it, while an active speaker has the ability to power itself.
An active speaker has a built in amplifier (that's the thing that amplifies the signal and helps produce the output) while a passive one does not.
Typically, if you don't have a receiver then you'll want to go with an active kind; especially if you prioritize things like Bluetooth. That way you'll still be able to enjoy your content.
But if you don't necessarily need this and you plan on using them for home theater, then you can just stick with the passive kind.
Two Way Or Three Way Designs
---
Yet another thing that you might come across is talk about 2 and 3 way designs. To make things simple, a 2 way speaker has 2 drivers, one for the bass (the woofer) and one for the treble (the tweeter) They're the most common one you'll see.
A 3 way is different in that it introduces a third driver for the midrange. On average, I've found 3 way designs to sound a little more lively and realistic than the ones with 2, but if a speaker is of high enough quality then that won't matter too much.
So my advice would be to try for one with a bass, treble, and midrange driver, but it's not the end of the world if you don't. This is especially true if you plan on using these for home theater since the subwoofer would cover a lot of those frequencies anyway.
Though these are the types you're likely to encounter the most often, there are additional types that aren't as common. They're usually in higher end models, and boast an even greater frequency range.
Speaking of which..
Frequency Response
---
The frequency response is another important metric when it comes to a good floor stander. Think of this as the entire sound range that it's capable of producing, the min and max if you will.
The number on the left is measured in Hertz (Hz) and the number on the right is measured in Kilohertz (KHz)
You'll want the number on the left to be as low as possible since this is a measure of how low the speaker can go. Obviously the lower the better since that'll make things that much more impactful and engaging.
For the number on the right, the opposite is true.
You'll want that one to be as high as possible since this is a gauge of how high it can go. The higher it is, the more detail you'll be able to hear.
Ultimately the greater the distance between these 2 numbers the better. That way you get the greatest dynamic range possible.
Aesthetics
---
Lastly, while not nearly as important as some of the other points, the look of the speaker is still pretty important too. Try to get one that somewhat matches the aesthetic of the room so that it isn't an eyesore when it comes time to enjoy your content.
Whew!
Well peeps, that about does it for the best floorstanding speakers for 2023. There's undoubtedly a lot of great choices out there, so these are some of the ones that I've tried that I feel would be worth your time.
Hopefully you found it helpful, and you'll soon be on your way to sweet surround sound goodness.
Feel free to leave a comment about what you went with and how you liked it. Until next time, make it easy, keep it simple.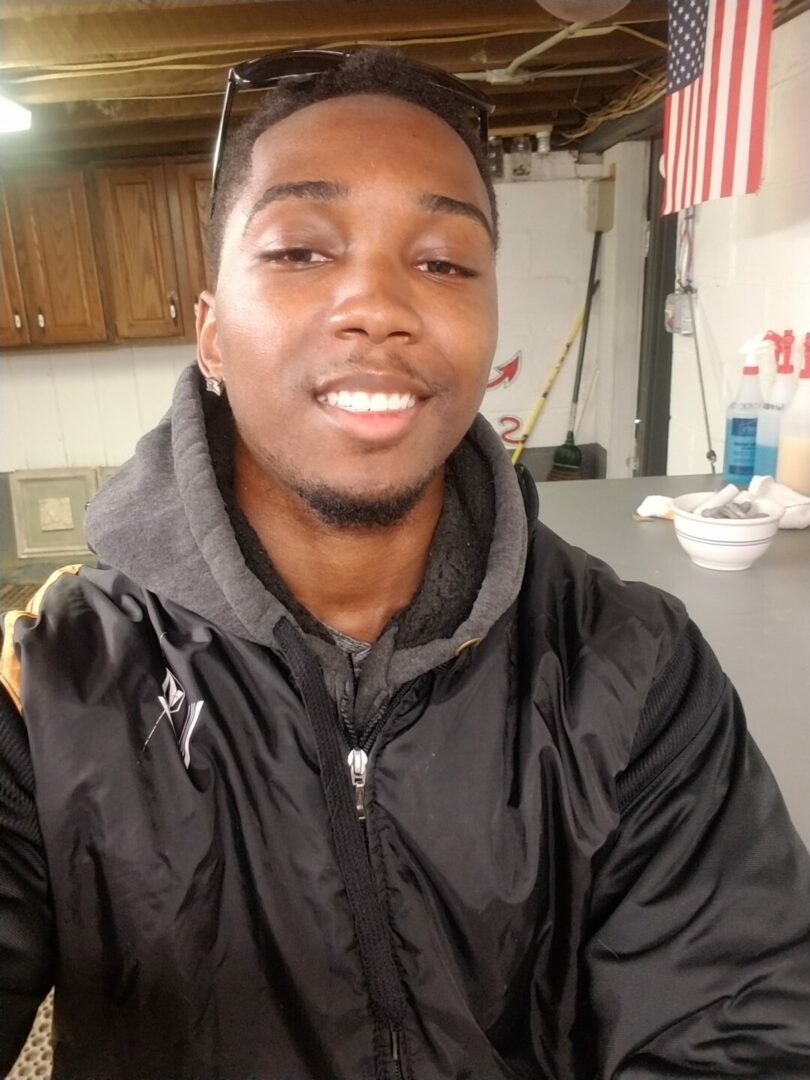 Hey everyone it's nice to meet you. I'm Jay & I've been with this hobby for many years now. I decided to create this site to share everything that I've learned from personal experience with you. I also happen to be a huge gamer, lover of all things tech related, and a major fitness buff (love weightlifting)
https://Facebook.com/easyhometheater
https://Twitter.com/easyhometheater
4 Comments so far:
previous - next