As an Amazon Associate I earn from qualifying purchases. Disclosure
Polk Audio OWM3 Wall Speakers Review
---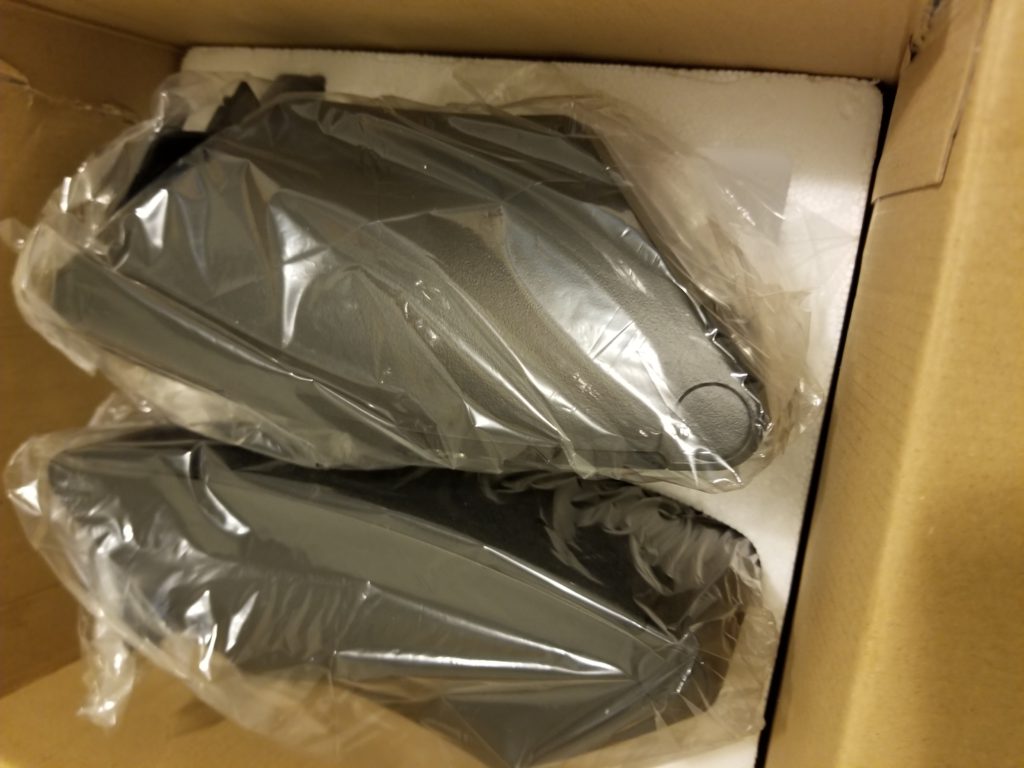 Hey how's it going everybody?
Today we'll be taking a look at a recent addition of mine. More specifically, this is the Polk Audio OWM3 wall speakers review.
It's definitely an interesting pair of speakers that's for sure.
But why's that and how do they sound? Let's find out.
Unboxing
---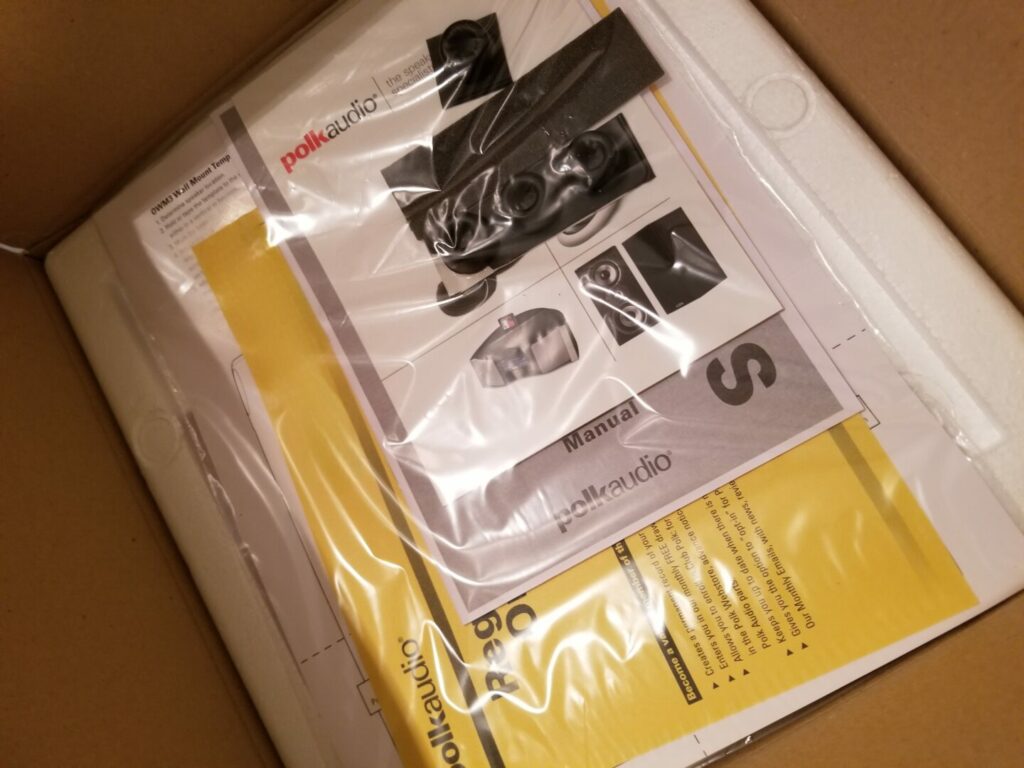 So when you first open up the box, you'll immediately notice a bunch of stuff on top. This includes information regarding the warranty, a little setup guide, a pamphlet detailing the different orientations that the speaker can be set, and adhesive bumpers.
I think the fact that they took the time to include a booklet that shows all the different ways it can be set is definitely a cool addition because someone might not be initially aware that it's capable of being positioned that way.
Then under the styrofoam inserts, you have the speakers sitting in their own little space while being wrapped in plastic.
It's definitely a nice touch because even if your box gets damaged in transit, the amount of protection that they have here means the speaker itself should be fine.
I will say though that the styrofoam is a little hard to get out, so just be aware of that.
As for the box itself, it shows a picture of the speakers along with a few diagrams of the different ways it can placed along the sides which is a pretty cool touch.
It's a nice box that's also surprisingly compact so you'll definitely appreciate that.
Appearance
---
Now when you take the speakers out themselves, you'll notice that they don't feel too heavy and are actually pretty compact themselves.
I'm not exactly sure what shape you would call it, but they definitely have an interesting shape; with a rectangular front, and somewhat curved back that goes inward.
But this is done for a specific reason that we'll touch upon in a second.
The material is a hard matte plastic that has a very slight texture to it that feels nice. There's a removable grill as well for those of you that like to visibly see the drivers.
Speaking of which, there's 2 here; a midbass driver in the middle, with a soft dome tweeter right above it. It's a simple but attractive design.
Along the bottom there's also the subdued Polk branding debossed in black. I personally got mine in black, but they also come in white as well.
Features & Specs
---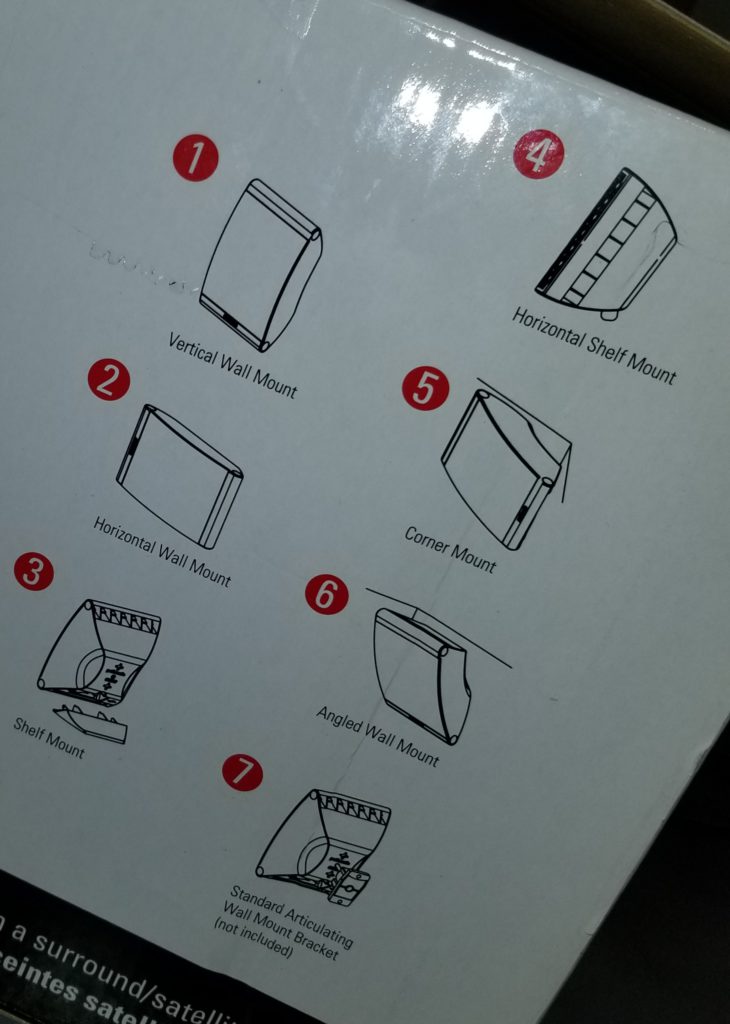 So the particularly interesting thing about this speaker, if you remember me mentioning this before, is that it can be oriented in just about any way you can think of.
What do I mean by that?
Well basically it can be positioned anywhere you need it to be in pretty much any position. So let's say you have an abnormal wall where one side is flat, but it angles out to an island or something like that.
With a normal speaker you'd probably have difficulty finding a good spot for it. But with the OWM3, you can place it lengthwise, width wise, or heck, even along that corner without a problem.
In fact, there's about 7 different ways it can be placed. That means you're guaranteed to at least find one that best fits your current setup. It even features a shelf mount that cradles the speaker and allows it to sit upright if you didn't want to hang it on the wall.
On the specifications side of things, you have a 4 ½ inch dynamic composite cone driver that is lightweight but remains stiff which allows it to play at high volumes without distorting. The 1 inch fabric dome tweeter included also allows it to nail those high notes as well.
The frequency response goes from 100-22,000 Hz, it can handle 20-100 watts, and it has an 8ohm impedance. It also has a sensitivity of 89 dB.
What's really great is the fact there's 5 way binding posts included, which allows you to wire them however you want to be it via banana plugs, pin plugs, etc. It has an acoustic suspension enclosure and what Polk calls Capacitive Coupling Bass Technology for a deeper bass.
In terms of their actual size, they come in at 7 inches wide, 10 inches height wise, and about 4 1/8 inches deep which is pretty slim. That's done to aid in wall mounting so they don't stick out too much if you decide to position them a different way.
You also get a 5 year warranty, so no worries about them giving up on you. It also happens to be timbre matched, meaning it'll sound good with any speaker within the Polk line. What's crazy though is the weight of these things.
They're surprisingly only 4 pounds each, so you won't have to worry about the speaker falling or anything like that which is always good.
Oh and almost forgot, on the back, there's even two cross shaped key holes for the speaker to rest on if you should decide to wall mount it differently.
Setup
---
Now like I alluded to before, how you set yours up will likely differ from mine, but due to the fact I myself have an abnormal room, I had to wall mount mine on 2 small columns. But the setup itself was simple.
All I had to do was put a screw on the two columns then align it so that the screw went into the keyhole which allowed it to comfortably rest against the wall.
This was after I wired it with pin plugs since you'll have to run the wire sideways if you want the speaker flush with the wall.
But other than that it was relatively straightforward.
Sound
---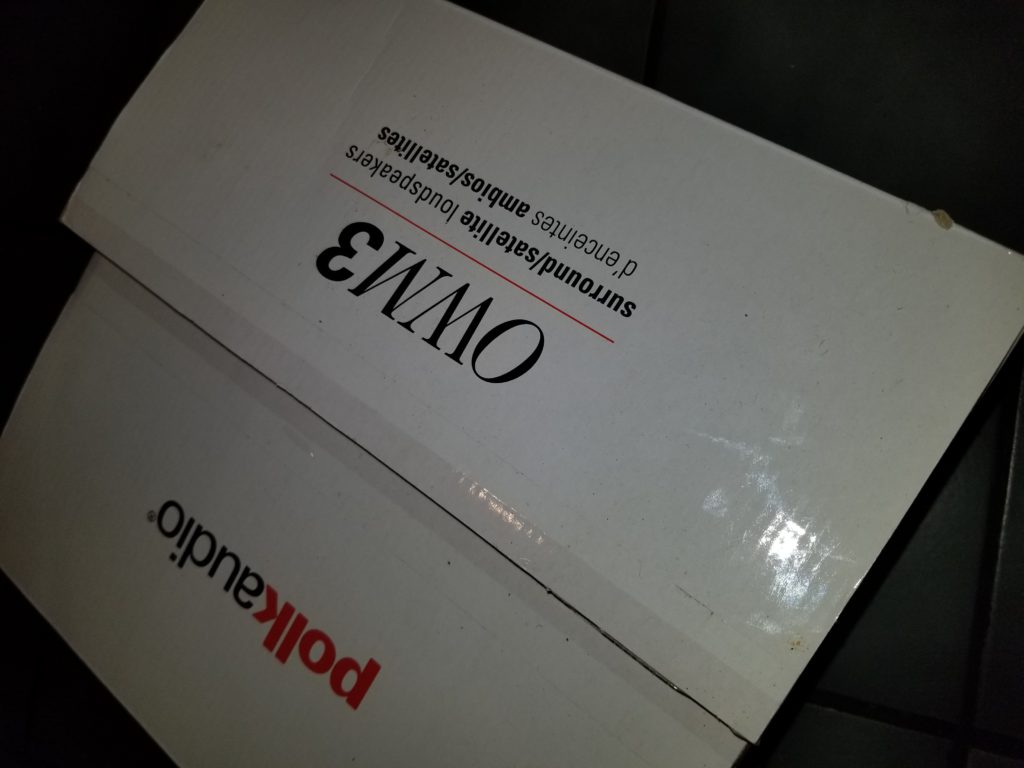 So the main thing you're probably curious about is how does it sound?
Really good actually.
The upper ranges were clear, and sound effects were awesome. If you're planning on using these to watch movies, then a subwoofer for the lower bass aspect also helps.
As surround speakers, the OWM3 actually shines in my opinion.
When I used them as surrounds, sound effects to the sides and back (ordered another pair for rear surrounds) were enveloping and engaging.
It was very surprising to say the least.
They certainly enhanced my movie experience because sound effects from whatever content was on screen, be it video games or movies, was detailed and nuanced, but was loud enough to actually create enough of a difference to appreciate.
I noticed that with some speakers with surround sound content, there isn't a huge enough difference to really even notice it, but with these speakers, they were really engaging.
I mean it's hilarious when you have guests over, and during a movie they look to the side or behind them because they think they heard something there. That's how you know they're doing a good job.
Basically, I say that to say this; if you're looking for a great surround speaker that's extremely versatile, then this is without a doubt a great choice to go with in my opinion.
Likes
---
Lightweight
Can be oriented many different ways to accommodate your exact setup including horizontal and vertical
5 Way Binding posts allows you to use any connection type including banana and pin plugs
Works great as a surround sound speaker
Relatively small meaning it'll fit in a good number of locations
Directional surround sound cues are amazing
Dislikes
---
Stand can be a little tricky to fit on
Final thoughts
---
Overall, there's not much to dislike about the Polk OWM3, but there's certainly a lot to like about these speakers; and that is definitely the draw here.
What you get here is a fantastic surround speaker, and one that actually gets loud despite its small size. To summarize, it's definitely worth it, and is currently a part of my own sound system which says a lot.
If you've been looking for an awesome surround speaker that has great sound quality, then this one is a solid choice.
But that about wraps it up for this one.
Until next time, make it easy, keep it simple.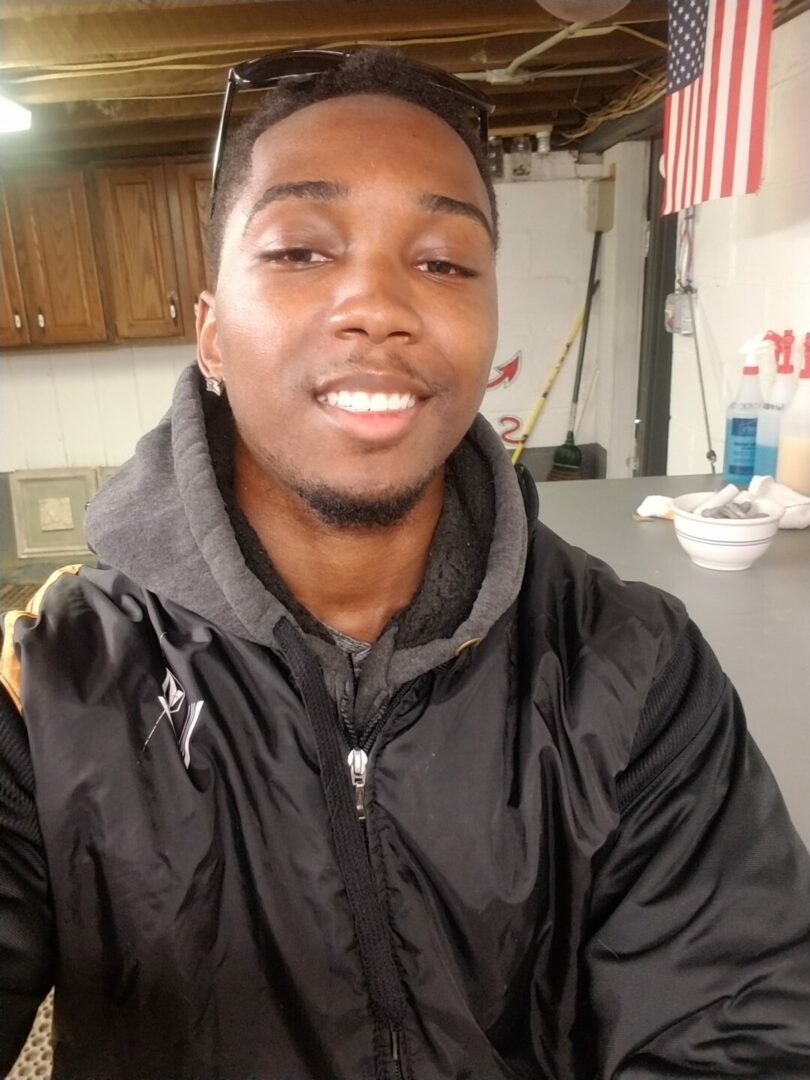 Hey everyone it's nice to meet you. I'm Jay & I've been with this hobby for many years now. I decided to create this site to share everything that I've learned from personal experience with you. I also happen to be a huge gamer, lover of all things tech related, and a major fitness buff (love weightlifting)
https://Facebook.com/easyhometheater
https://Twitter.com/easyhometheater
8 Comments so far:
previous - next