As an Amazon Associate I earn from qualifying purchases. Disclosure
The Best Outdoor Bluetooth Speakers For 2022-2023
---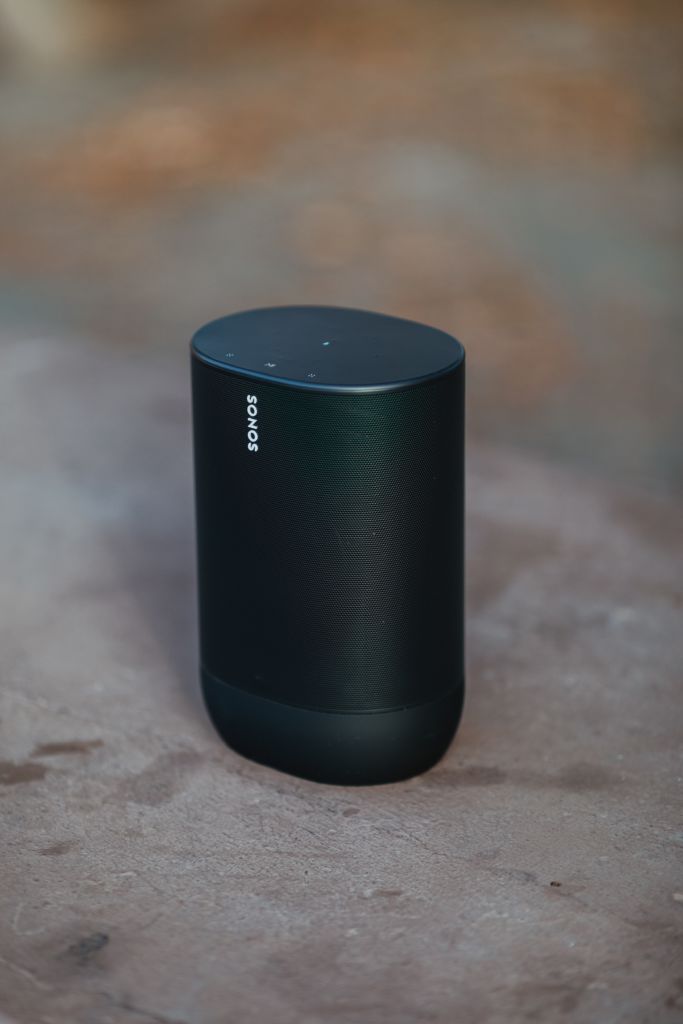 Today we'll be covering in my opinion, the best outdoor Bluetooth speakers for 2022-2023. This will be a list of 10 of the most desirable, must haves for this year.
The list is directly below with a decision guide under that.
Innovative Technology Premium 5-Watt Bluetooth Outdoor Rock Speakers
---
First up is a truly interesting one, if not a bit different. They're speakers shaped like rocks. Bet you haven't seen that before! Truthfully, I haven't before this point either, but hey…However as far as performance goes, they're actually exceptional.
But what do they have to offer? Well an important feature that I'm glad to see here is Bluetooth technology. By now I'm sure you know what Bluetooth is, but it's always nice when it's included. Pairing is simple at least. Just turn it on on your phone, press the button, and voila.
What I find interesting is that they work up to a distance of up to 33 feet.That's pretty good, especially when you'll likely have your phone close to them anyway. The next addition that's really awesome is that they're waterproof!
With their rugged exterior, they'd likely be right at home poolside, so an accidental knock into water won't be a devastating event either way.
That alone is worth it. With a 5200 mAh battery, battery life is pretty good too at 10 hours of playback before needing a recharge. That should easily get you through a mini deck party, or get together.
Pros
---
Unique aesthetic design
Water proof
Bluetooth capability
Great Sound
Cons
---
A few reviewers have remarked about syncing issues.
5 Watts, so might not be for the person that needs extremely loud music.
Overall, I personally like these and think that for the average deck or backyard, these are awesome.
Ultimate Ears BOOM 2
---
What a name. Just by its title, you already have an idea of what's it's going for. The Boom 2 is an interesting one to say the least, for a number of reasons.
The first peculiar thing that you'll notice besides the shape, is that there's perforations all around the speaker. The reason for that is simple, 360 degree sound.
Not too many can make that claim so it's great to see that here. That means no more trying to sit somewhere specific to gets the best sound; everyone gets to experience that. The next thing that makes it completely worth it is it's shockproof.
I don't know if you've ever dropped a speaker, I have, but it's not a good thing. But the fact that if you don't have to worry about damaging this thing, should you happen to drop it while transporting it is invaluable.
Believe it or not, it's also water resistant to boot meaning if you have a pool party, you won't have to worry about a little splash ruining it. What's particularly interesting to note here is that you can take phone calls too.
So let's say you were playing music from your phone via Bluetooth, and you were getting a call. Well instead of taking it the normal way, you could use the Boom 2 to do so. Believe it or not, that's not all.
What's even better is that you can connect a second one to the original, and play them as a makeshift stereo system. With a 100 foot limit, you'll be free to walk around while it's playing too. Battery life is stellar with a 15 hour life and tops up with a micro USB cable.
Pros
---
Big sound in a small package
360 degree sound
Shockproof so no worries about dropping it
Weather proof
Bluetooth
Can be synced with a second one to play in stereo
15 hour battery life
Cons
---
Can on rare occasions have connection issues.
Honestly not too many negative things to say here.
JBL Flip 5 Waterproof Portable Bluetooth Speaker
---
The JBL Flip 5 deserves a mention as well because of how good it is. Besides offering bookshelf speakers that tend to be quality, some might not be aware that they have a good standing in the portable speaker realm as well.
It's pill shape is ergonomic, so that means it's easy to transport as well.
Sociability is also a big theme here, as its Party Boost feature allows you to connect 2 speakers playing the same song for an even louder output
It has a 3000mAh battery which equates to about 12 hours of on time. That certainly isn't bad considering you likely wouldn't be playing it for longer than that in one sitting.
It even has an Ipx7 waterproof rating.
What does that mean?
Well that means you could literally go swimming with it since it can be technically dunked in water (would not recommend that at all though)
Here's the real kicker with this speaker and why I said this is one for the socialites. You can connect the Flip with up to 100 other connect+ speakers at the same time, all playing the same thing. 100.. that's incredible!
So as you could probably imagine, things could get loud pretty quick. But as far as the audio goes, that's spectacular as well. They have a pretty substantial amount of bass and clarity which is unusual for a portable speaker this size meaning there's no doubt you'll love it.
There's even support for voice assistants which is awesome.
Pros
---
Easy to carry around
Good battery life
Powerful sound
Waterproof
Can connect to other JBL speakers for even more output.
Support for Voice Assistants
Cons
---
Really nothing I could think of
I had trouble finding bad things to say about this one.
Sonos Move
---
This next speaker, the Sonos Move, is amazing due to its very clear sound quality.
The good news is that it profile as a whole isn't unwieldy either at 5 x 6.3 x 9.4 inches, so you won't feel limited as far as placing it is concerned. Not only that but it's portable too meaning you'll be able to bring it wherever you go.
What's really interesting here is that when paired with another one, you could have them playing different songs at the same time or even the same song.
This definitely provides a lot of flexibility, especially if you have that one friend who doesn't exactly agree with your music choices.
It's compatible with all your standard streaming services as well such as Pandora and Spotify, so you won't have to worry about having nothing to play. There's also wall mounts included here as well, so you could even put it up somewhere if you wanted to.
Plus it's even weather and shock resistant so no worries about durability either!
Pros
---
Fantastic sound quality
Can be paired with a second Sonos to amp up the fun
10 hours of battery life
Shock & weather resistant
Cons
---
This is yet another one you'll probably want to take a look at. No doubt that it'll serve you well.
Fugoo Go
---
The Fugoo Go (man that's a fun name) is definitely for those who happen to be a little rough with their belongings. It's main claim to fame is that it's 100 percent waterproof and can survive underwater (Up to 3 feet for 30 minutes to be exact) How does that work if it's an electronics device?
Well it's IP67 certified, so that basically means there's a special coating that protects the internals. A lot of phones today include this as well by the way, so it's awesome to see it here.
If you want to read more about the technical side of it though, you can here.
The Fugoo also shockproof up to 6 feet. Not that I would ever recommend dropping your things to begin with, but at least you have the peace of mind knowing you won't have to worry since accidents happen.
The battery is rechargeable via USB, and can be used for 10 hours straight before needing a recharge.
That's more than enough to get you through even your most intense jam sessions. It's portable as well so you can use it wherever you please; inside, outside, by the pool, in the snow…. Snow?
Yep, forgot to mention that it's also snow proof, so you're really getting something that's really built to last. Like many similar speakers, you can also pair it with a second one to play in stereo.
It also has the ability to project the sound in all directions when placed on its back and can reach up to 92 db when placed on its side.
Bluetooth 4.2 also ensures you'll get a solid connection with up to 100 feet when used outdoors.
It truly is a quality device through and through.
Pros
---
Waterproof, shock proof, and even snow proof
10 hour battery life
Ability to project sound in all directions when laid flat
Sounds great
Cons
---
The outer material is fibrous so if you wasted something on it, it wouldn't hurt it but it could stain it
I personally like this one as it just looks nice and works well.
JBL Charge 3 JBLCHARGE3BLKAM Waterproof Portable Bluetooth Speaker
---
The JBL charge 3 is another one that might be of particular interest to you. It's able to connect up to 3 smartphones at once, so everyone could take turns playing their favorite tunes.
Battery life is certainly something to mention, as it has an estimated 20 hours of playback time. That's huge! When you really think about it, that's almost an entire day so no reason to complain about that.
IPX7 waterproofing is provided, so you won't have to be afraid of any unfortunate mishaps.
Taking calls is also a breeze. With one button press, the music is stopped so you can then accept the call through its speakerphone ability. Not only that, but they'll sound good to thanks to the charge's superb sound quality.
If you want even more output, you can sync it to other JBL devices as well. It even comes in an assortment of colors to boot!
Pros
---
Bluetooth
Long battery life at 20 hours
Waterproof
Only 3 pounds
Speakerphone ability
Cons
---
Overall, the JBL Charge 3 is awesome and I'd highly recommend it.
OontZ Angle 3
---
The first thing you'll probably notice about this one in particular is just how it's shaped. There's a reason for it though. This ergonomic design allows it to be placed on its side where typical rounded speakers would probably roll. Plus it just looks cool.
But the Oontz angle 3 is unique for a number of reasons besides its unusual shape. A very important feature to note is its inclusion of 2 acoustic drivers.
A lot of portable speakers include 1 larger driver, but by having 2 smaller ones, this can allow it be a lot more accurate.
It doesn't stop there as it also includes a passive bass radiator design for further improvement. What does that mean for you exactly? Well what it essentially boils down to is a more accurate bass response, and a lot more of it at that.
So you get a lot more bass while being more accurate at the same time. That's definitely a win win.
Here's a really short, but informative article on bass radiators if you're curious about the technical side.
The Oontz is also water resistant, so any minor splashing done around it won't hurt it one bit. Also happens to be dustproof, so trips to the beach with it are more than okay. Luckily it's also extremely light at 9 ounces you could really bring this with you anywhere.
There's also a sizable battery on-board providing a whopping 14 hours of battery life at 2/3 of the volume! That's incredible because the higher the volume you play a powered speaker at, the more energy it'll consume.
So the fact that it can play at nearly max volume for 14 hours certainly says a lot. You can also connect it to your smartphone via Bluetooth or an auxiliary cord, so you're given ample options.
Pros
---
Water resistant
Unique triangular design
Long 14 hour battery life
Adequate bass
Really small at 5.3 x 2.8 x 2.6
Cons
---
It's really hard to dislike the Oontz Angle 3 given what it's providing here.
Altec Lansing
LifeJacket Jolt
---
Altec Lansing is another reputable company that is known for their quality electronics; more specifically their audio offerings. The H20 speaker definitely lives up to the name.
Immediately, you'll notice something rather peculiar about this one. Besides the shape, what's unusual is that fact that it's floatable.
Yup, you read that correctly. You could actually float it in the pool (hence the name)
This is a speaker that almost seems to be immune to everything given its IP67 rating. It's waterproof, shockproof, sand proof, dustproof, the list just goes on.
There's no doubt that this is built for the people who can be unintentionally clumsy…(raises hand) What's even better is that there's an incredible 16 hour battery life that ensures that the party will live on.
It's only 2.8 pounds, so it's really easy to carry around. Bluetooth capability means there's no need for external cords; though you can still connect one if you wanted.
The range of the bluetooth is also impressive at 100 feet so you don't have to be close to enjoy it.
The built in voice assistant support also ensures you can use this as a smart speaker as well with support for both Apple and Android.
There's even a built in smartphone charger!
Pros
---
Proofed to pretty much anything you can throw at it
Fantastic audio quality
A variety of different colors
Incredible 30 hours of battery life
Built in smartphone charger
Can be paired with a second one
Cons
---
If having a speaker that's just all around durable sounds good, then it's hard to wrong with this one.
JBL Portable Go 2
---
The JBL Portable Go 2 is, like the name would suggest, a very portable and manageable speaker that puts out some serious sound despite its smaller stature. It's of course a bluetooth speaker, so it'll perfectly sync with your phone when you want to play music.
Another really cool feature is that it's IPX7 certified to 3.3 feet for 30 minutes, so any accidental drops into the pool won't matter. It also features built in noise cancelling which is an unexpected but welcome feature.
Couple this with the fact that it can also accept phone calls when paired with your phone and what you get is a very well rounded device.
Of course the sound is stellar too, with bass that actually seems as if it's coming from something much bigger and high notes sounding very realistic. Plus it gets pretty loud.
In terms of appearance, it's slightly rectangular with a mesh grill with the JBL logo laid on top of it and an led light on top of it signaling that it's on. It's a simple design, but it's still very attractive.
What's cool about this one as well is the fact that it can play music with a wired connection as well via the included auxiliary port so even if you don't have bluetooth available, you won't be without your music.
In terms of size it's very small, measuring 1.3 by 3.4 by 2.8 inches and 9 ounces so it definitely lives up to its name. You also have a ton of options since it comes in 18 different colors so there's something here for everybody. I would highly recommend this one to be honest.
Pros
---
Stellar sound

Built in noise cancelling allows phone calls to be crystal clear
IPX7 certified meaning it's waterproof to 3.3 feet
Small size allows it to be incredibly portable
Can play music wirelessly as well as wired
Cons
---
While definitely acceptable, battery life could be a little better
Waterproof Bluetooth Speaker
---
What if you wanted something that could last a really long time without compromising on things like durability or even water resistance? Well this one would be an excellent choice to go with. The reason for that has to do with what I just previously mentioned; the thing is built to last!
With an IPX7 rating, this speaker can withstand being submerged 3.3 feet for up to 30 minutes which is well beyond the resistance needed for the accidental dunk or splash. That basically means that this speaker can be used poolside and even at the beach.
So no worries at all when it comes to durability; it's certainly built to last, making it perfect for those out there that may not always be the most careful when it comes to electronics.
But not only is it durable, but it's able to play for an extremely long time with 32 hours of playback.
Personally, for a battery of that size, I'd say that's pretty good.
In terms of sound, not only does this thing get loud, there's also an appreciable level of bass present. With 40 watts of power (two 15 watt drivers and two 5 watt tweeters) there's an awesome mix of clarity and low end that really is suprising.
Even though it's not the smallest speaker in the world at 14.92 x 7.99 x 4.84 inches and 4.64 pounds, you'd still think the sound was coming from something much bigger which surely says a lot about its ability.
What's more is that if you wanted to, you could actually pair this speaker with a second one for stereo sound with twice the power. That could certainly be helpful for get togethers where there's a lot of open space and it's hard to hear the music.
Plus it even supports Bluetooth 5.0 so you get a much stronger connectivity and range too.
All in all, it's a solid speaker that sounds great, looks cool, and performs excellently.
Pros
---
Water resistant up to 3.3 feet at 30 minutes (IPX7 rated)
Large battery provides up to 32 hours of playback
Dual 15 watt drivers and dual 5 watt tweeters provides a rich sound with plenty of bass
Can be paired with a second one for twice the output
Has a handle for carrying
Bluetooth 5.0 for enhanced range and connectivity
Cons
---
On the larger side at 14.92 x 7.99 x 4.84 inches and 4.64 pounds
Decision Guide
---
So first off, what exactly makes a speaker better suited for outdoor use anyway?
Well to understand that, we have to first understand inside focused speakers. With a speaker who's primary use is for inside settings, the sound from that speaker interacts with whatever happens to be in the room. This reflection results in what you hear, and is why it can be so different depending on the area.
However when that same one is hypothetically placed outside, it's a completely different ball game.
With almost no objects to really reflect off of, lower frequency sounds (or bass) has a lot more trouble traveling longer distances, meaning it takes a lot more power just to make it audible. As a result of that, a speaker would need to be focused on better performance outside, rather than inside.
Due to that difference, these types of speakers tend to have a much higher emphasis on treble; and since treble has a much easier time traveling, it doesn't need to get as loud for you to hear it. Of course a lot of audibility also depends on additional factors like driver size, materials, etc but you get the general idea.
Here's an article on the hows, and whys if you're wondering about the science behind it by the way.
Keeping all of this mind, here are a few things to take into consideration when looking for the appropriate bluetooth speaker that fits you best.
Water Resistance/Water Proof
---
Something rather important that you may want to consider in your search, is the capability of some sort of water resistance/ proofing; especially if you plan on ever going to the beach/pool. There's nothing worse than getting water inside a speaker, (I would know) and having it completely crap out on you. So I'd highly advise taking this into consideration as well.
Now believe it or not, there are different degrees to which a speaker can handle water. This is known as an Ingress Protection Rating or International Protection Rating (IP for short)  This scale goes from 0-9 with with 0 giving little to no protection, and 9 giving the most. It also usually consists of 2 numbers.
The second number revolves around protection against water, and the first revolves around protection from things like dirt and debris. That number goes from 0-6. You can read more about that here if curious. https://www.averyweigh-tronix.com/News/news-and-case-studies-by-product/indicators-news-and-case-studies/what-is-the-ip-rating-system/
Ideally, try to get one that at least has water resistance to 3 feet so that way an accidental drop into a pool or spill won't spell disaster for your device.
NFC Capability
---
NFC pairing (Near Field Communication) is yet another thing you may want to consider as well. This basically allows the speaker to connect with whatever Bluetooth device is nearby instantaneously, which allows you to not only save time, but effort as well.
So after the first time it's connected, it'll always remember that device and connect automatically until you unpair it yourself.
Pretty convenient right?
Battery Life
---
Battery life is always an important metric to go by, and in general, you'll typically want to go with the speaker that has the highest battery life. Battery life is measured in milli amp hours (abbreviated to mAh) and the higher the mAh, the more use you're going to be able to get out of it.
But something you'll also want to keep in mind is that the bigger the battery, the bigger the speaker has to be to hold it as well. The ones on this list all have at the very least 8 hours of continuous use but they're still compact so there's no worries there.
Durability
---
Durability is also a key thing you'll want to consider as well. If you're an outdoorsy person that plans on taking their speaker with them, then you'll likely want to consider a more rugged option. Typically these include things like water, sand, and even snow proofing (no really!)
There are even speakers out there that claim to be completely drop proof; meaning it's pretty near impossible to break. The only downsides are that they may be on the heavier side, and they may not be everyone's cup of tea in the looks department.
It's really what you plan on using it for that'll decide on the one you want to go with.
Bluetooth 5
---
So of course it goes without saying that most now a days at least have some form of bluetooth, but did you know that the version it supports actually matters too?
While there are multiple versions, and Bluetooth 5.2 is technically the newest, what you'll find if it does support some iteration of the 5th version is simply Bluetooth 5 or 5.0.
It brings with it a host of improvements over its predecessor including much stronger connectivity even between walls and support for a theoretical distance of up to 800 feet.
So certainly if you can, one that supports the latest version is definitely the most preferable.
When/Why Should You Use A Bluetooth Speaker?
---
There's also a few other common questions that some may have like why get a Bluetooth speaker? — or better yet, when's the best time to use one?
Well if you're basically having a small get together or outing like a cookout; or even if you're just poolside, you'll probably want to get one.
Or you could be simply relaxing outside by yourself and want to enjoy good sound quality, which would make it a good idea in that case too.
Basically any social ccasion outside where there's a smaller group of people would be appropriate honestly.
While you could always use your phone, chances are the sound quality won't be great, and it probably won't be loud enough.
These types of speakers tend to work great for these types of events because they're portable, have virtually no set up, and they're usually compatible with a smartphone; meaning anybody can share their favorite playlists in a snap.
Plus some even manage to have decent levels of bass, which can really amp things up.
So the ones talked about on this list really centered around most of these things. They weren't listed in any specific order though because everyone has different needs and I personally think they're all pretty awesome.
But with all that being said though, that about does it for this one.
I really hope you enjoyed this article on the best outdoor Bluetooth speakers and at least found it somewhat helpful. For 2022-2023, these will be the top choices you'll want to decide between in my opinion.
It's hard to go wrong with any of the ones mentioned here since they're all a solid choice to go with.
If you have any other questions, don't hesitate to ask because I'm here for you.
Until next time, make it easy, keep it simple.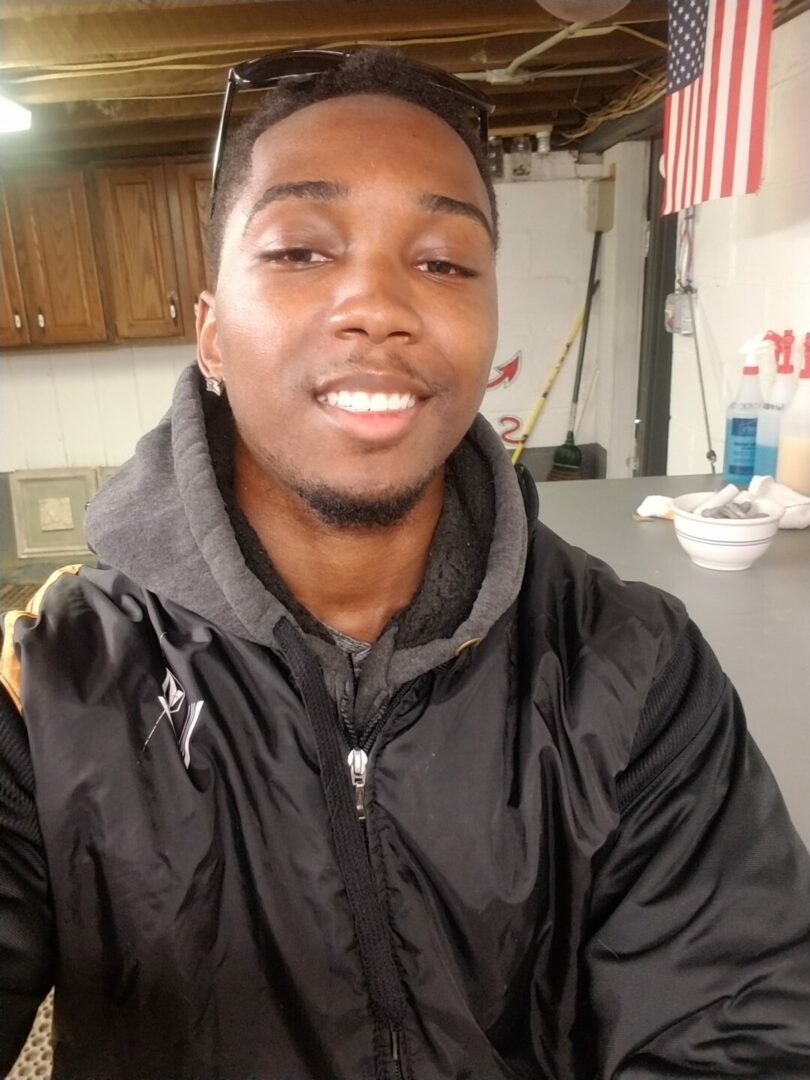 Hey everyone it's nice to meet you. I'm Jay & I've been with this hobby for many years now. I decided to create this site to share everything that I've learned from personal experience with you. I also happen to be a huge gamer, lover of all things tech related, and a major fitness buff (love weightlifting)
https://Facebook.com/easyhometheater
https://Twitter.com/easyhometheater
20 Comments so far:
previous - next