As an Amazon Associate I earn from qualifying purchases. Disclosure
What Is The Best Home Theater System

So you've put aside some money and decided that getting a sound system is something that you're interested in, awesome! But now what?
How do you choose the best one? To answer that, we'd need to cover one important thing first…

---
How To Make A Home Theater On A Budget
---
So you finally sat down and decided, you know what, I think I'm going to create my personal home theater system. But what is actually the best, and would allow you to get the most bang for your buck? Well unfortunately there is no magic formula where its a one size fits all, it's probably going to be a little more hands on than that… (I can already hear the booing).
Fortunately however, what I can do is provide you with as much info as possible so that your decision will be that much easier for you, so that you have an idea of what works for you.
This is going to be focused on actually creating your system, while in the next part, I'll help you with getting everything set up. I hope it'll be a good read that should prove immensely helpful for you; so lets get into it! 😀
Now before we get into any type of equipment talk, room details etc., we're going to start with arguably, the single most important thing, and that's….(drum roll) the budget!
Like with many things in life, your budget is going to be one of the biggest deciding factors in what you ultimately end up deciding upon.
So in knowing that, obviously it would be impossible for me to just throw out some arbitrary number, but what I can do is give an idea of factors to keep in mind.
First off you'll want to take the more personal approach and take the time to create the one that is the best for you.
That means considering things like room size, seating, etc.
If you're one of the few where money isn't a factor for you, then setting a budget probably wouldn't be applicable and instead just take the rest of the later tips into consideration.
But for the person who is a little more financially conscious, it's going to boil down to common sense. If you spend most of your budget on let's say, two really top of the line left and right speakers, then buy whatever receiver that might not even provide them with enough power, that's obviously going to hamper your potential experience.
The benefit of setting a budget in the first place is that you'll at least have a bracket to work in to get the best components.
So let's say you're like you know what, x dollars is my maximum for example. Awesome, that makes your life a lot simpler because from there you know what to get within your particular range.
At the same time, keep in mind that keeping your budget somewhat flexible can be helpful since it might save you potential headaches in the long run, especially if the thing you get is actually quality and is actually built to last — rather than simply breaking after a short period of time.
For example if you get something that's built with quality in mind, chances are it's going to holdup better than something that might be lesser quality and seem like a good idea at the moment.
Not just that, but if you plan on upgrading years later, some of your current equipment might be able to carry over so then that's something less you have to worry about!
This isn't something that's always certain mind you, since it will of course depend on the thing it is that you're actually looking at, but it's still something to think about.
Stereo or 5.1?
---
The next thing you're going to want to do is ask yourself, are you looking to take the easier route and simply purchase a home theater in a box? Or are you looking to make your own system?
If it's the former, then while it wouldn't be my very first choice, there are a few good ones out there that will suffice.
But if you're thinking long term, and actually want to create something on your own that'll knock your socks off and serve you for years to come then read on.
Now before we continue, I have to stop to ask you something; something that's very important… (no it's not a marriage proposal don't worry)
Are you looking to primarily play music, watch movies, or both?
If your emphasis is just on music, then you'll be more concerned with stereo sound which would simply be 2 speakers.
But if you're going after a more complete system, then you'll want to start with the more traditional 3.1, or 5.1 setup (the first number denoting the number of speakers and the last, the amount of subwoofers) for now until you get more comfortable and decide where you want to go from there.
Make Some Room!
---
After that, what will undoubtedly have a huge impact in regards to what sort of setup you may want to go with is your room size.
What I highly recommend after you decided on a budget is measuring the size of your room with a tape measure measuring length, width, and even the height.
From my personal experience and honest opinion, your room is going to have the biggest impact on sound bar none.
Sound waves created by your audio sources will travel throughout the entire room, and whatever object is in that room, is going to affect the sound in one way or another.
Take for example your living room.
If you have hardwood floors and the sound is reflected off that, typically what will happen is that the sound you end up hearing with be a little more harsh as opposed to if you had soft carpet; in which comparatively, you might find it to be a little warmer.
But perhaps, it might be the exact opposite, still be hard on the ears, and seem hollow due to the fact it's always different depending on the characteristics of a room.
Sound is weird right?
This is one reason why someone might think a particular speaker is less than stellar when in fact, their room may just need some acoustical adjustments to better accommodate their new purchase.
Simply put, it's always going to be different, and you'll find out what needs to be done when you get into the setup process. One thing I can recommend to you right off the bat is to try and add as many soft fabric objects to the room as possible.
These can be in the form of an extra chair, a couch, you get the idea. The reason for this is like we said, sound travels and reflects; but what happens when that reflection hits a soft surface is it gets absorbed.
What this does is allow the purest sound to be heard because there isn't any extra reflecting sounds adding to it. So with the more soft objects in a room, the better things will sound basically.
Your room size itself will then also determine the best fitting speaker as some need lots of space to operate.
If you have a smaller or even medium room size, let's say 16×20, then you'll be able to get away with a bookshelf speaker. However when you approach the large room territory, over 25 feet, then you'll most likely want to start looking at floor standing speakers since they would sound better for your application.
Typically they produce more bass, have a broader range of sound, and can go louder; with the only tradeoff being the price. If that sounds like something that would be more applicable to your current situation, then this may help you.
If your focus is television and movies, listen when I say this, if there's one thing you don't want to skimp on, it's going to be the center channel speaker. The center channel is going to be where the majority of dialogue, and some music/sound effects come from, and will act as the foundation of your entire setup.
Ever watch a movie and you're like wait what did they say?
Can you rewind that?
Yeah that's the job of the center so that you don't miss those important details. These are the ones that you'll want to check out if you're thinking about adding one to your setup.
While we're still on the subject of rooms, your seating area also comes into play. It only makes sense that where you sit in the room is going to have a measurable effect on what you hear, so taking your time getting that right would be wise.
Now what that entails would be too much for me to explain here so if you're curious about that and want to get the best out of even your current system, I highly recommend you take a look here.
The Receiver/Subwoofer
---
The next thing that comes in at a really close second is going to be the subwoofer. A good subwoofer will provide that visceral, larger than life feeling making things that much more dynamic, so getting one that's quality can certainly enhance the experience.
It's going to be responsible for producing that convincing thump that you feel in movies.
Picking a good subwoofer isn't too terribly hard, as there are many quality ones, but for me personally, a rule I follow, and something that I would recommend to you, a subwoofer that can at least reach into the 35 Hertz range with no discernable distortion is definitely one to look into; the lower the hertz, (abbreviated to Hz) the better.
This means that it'll be able to dig deeper the lower that Hz number is, in turn giving you a much smoother and richer bass.
Also the higher RMS the better (which is basically the continuous amount of power that the subwoofer can produce; you'll often see this mentioned where it lists the specs.)
To make it easy for you, I even did an article on these too explaining all of this.
Now after you've done that then you'll want a receiver.
In short, a receiver is where the sound is processed and output, so buying one that is appropriate is important as well.
What I mean by this is say for example you unknowingly buy a speaker that has a rating of 6 ohms, (simply put, this is a measure of electrical resistance)
If you purchase a receiver that only is rated to handle 8 ohms, there might be some problems with providing it with enough power; thus it may not work properly or sound much quieter than it's supposed to.
So if anything, when buying a receiver, you want to match the ohm rating to the one of whatever speakers it is that you are buying, unless it states that it can do that as well as lower ratings.
Wattage per channel is something you may also see when buying a receiver, and this simply means how much power it can provide each speaker it's connected to with generally the higher the wattage per channel, the better.
Yet another thing will revolve on you deciding what you plan on connecting to your receiver.
Are you going to be connecting a few gaming consoles and or a Blu-ray player to it?
If so then you'll likely want to invest in a few HDMI cables, some speaker wire (16 gauge speaker wire unless it'll be going over 35 ft. then use 14) and an RCA cable that'll be used to connect the subwoofer. It's a lot simpler than it sounds and I even talk about that here as well.
Surround Advice
---
In terms of the surround speakers that you'll be using, luckily you do not need to dedicate a large portion of your budget to these.
I won't say that any speaker will do, because that's far from true, nor will I say that their only job is to solely produce ambient noises and effects since that would be misinformed as well; but what I will say is that in comparison with everything else, they aren't necessarily in the top 3 of most important things ( left & right channel, the center, and the subwoofer)
There happens to be 3 types of surround speakers that you should be aware of and that is Bipole, Dipole, and Monopole speakers. Unfortunately, this is where controversy arises because there is a general disagreement as to what surrounds are best and under what circumstances.
While I can't provide you with concrete evidence on what is the best, I can provide you with anecdotal experience. At my old place, I had a speaker that could act as both a dipole and a bipole speaker, pretty cool little thing admittedly.
Problem being, naturally, there were no instructions on how to actually place the things so it was up to me to figure out. I put them on the side of my seating position on bipole, and what I found was that the feeling of surround sound was lost since I could tell where the sound was coming from. In dipole, it sounded much better where that feeling was there.
A few years later I tried these same ones but in a bigger room this time.
What I found then was that bipole was the better option because dipole sounded too diffuse, and when something happened in the movie like a the sound of a car passing behind you, directional cues with bipole were much better.
By no means is this definitive, but basically long story short is the best surround speaker is going to depend both on the room they're being used in as well as the capabilities of the speakers themselves.
Timbre!
---
One more quick thing that I forgot to mention that is not talked about too much is the concept of timbre matching.
In short, timbre matching is the matching of at least the front 3 speakers ( left, right, and center) so that the sound that is projected is uniform and tonally even. They all are from the same manufacturer and line basically.
The reason this can be pretty important is that if you bought mismatching speakers for your left, right, and center, one may have a certain sound signature that favors treble, while another might sound bass heavy/muddy — and together this might potentially sound somewhat disjointed.
You really want to strive to make them all the same speaker if you can.
Buying the speakers from the same line ensures that you will get a much smoother soundstage, and the best experience overall. It will also make things that much more engaging when something pans on screen and sounds the same directionally.
Nothing more jarring than having one speaker sound like exceptionally louder than another one.
But you know, hopefully all of this helps, so that you now have a much better grasp on creating that perfect system that will work specifically for you.
It may be a lot to take in but don't feel overwhelmed at all, because if you still have any questions, don't hesitate to ask. Check out Recommendations too if you want a few ideas to point you in the right direction.
Oh and quick little pro-tip; writing down your budget at the top, then as your shopping, writing down each item you plan on getting under it will give you a visual that'll make things easier for you so you know if everything still is within the limits of your particular budget.
That and just taking notes beforehand on what you're looking for definitely helps too.
But for now that's really it honestly. Like always if you have any questions, comments, concerns, or something helpful you found out, let me know in the comments down below; I'd love to hear from you.
Until next time, make it easy, keep it simple 😀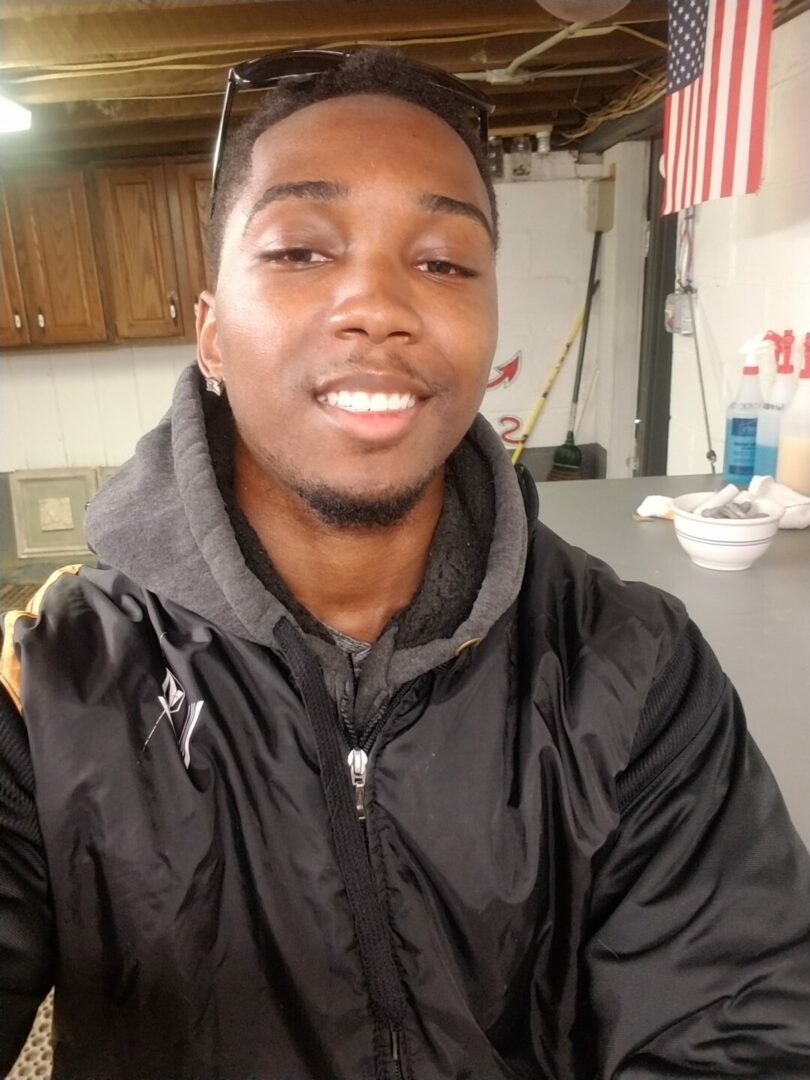 Hey everyone it's nice to meet you. I'm Jay & I've been with this hobby for many years now. I decided to create this site to share everything that I've learned from personal experience with you. I also happen to be a huge gamer, lover of all things tech related, and a major fitness buff (love weightlifting)
https://Facebook.com/easyhometheater
https://Twitter.com/easyhometheater
8 Comments so far:
previous - next